2023 Best Online Bachelor's Degrees in Physics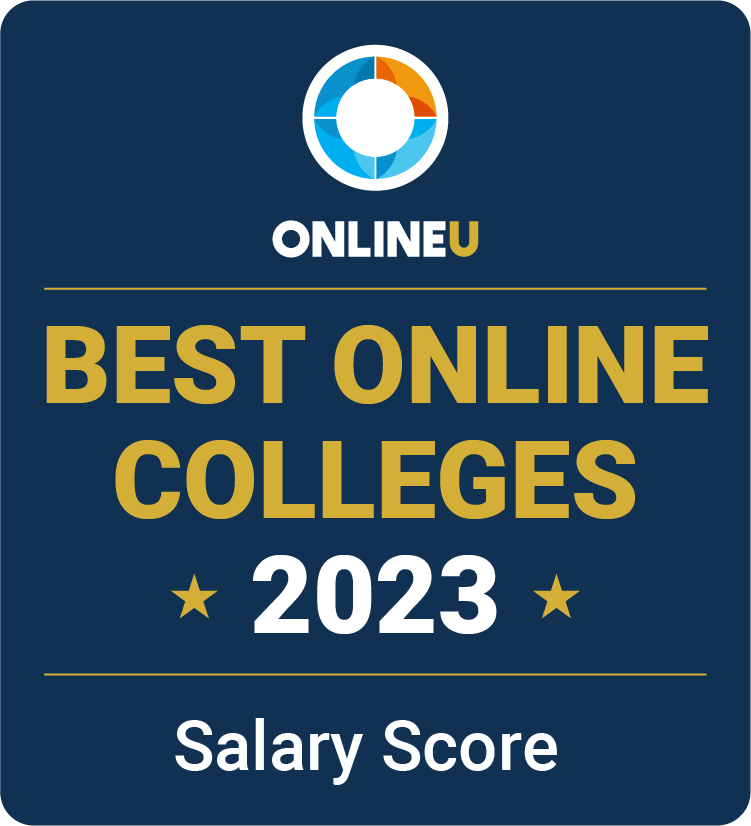 Physics is the study of the fundamental elements of the universe, like matter, energy, gravity, motion, and force. An online bachelor's degree in physics provides students with the fundamentals of physics, including energy and power, chemistry, physical science, and motion. Students will take coursework in the application and theory of the universe's fundamental forces. In addition, prospective online students can expect to engage in immersive learning through coursework and lab work. Prospective physics students will benefit from choosing a program at an online college or university that has earned institutional accreditation from a national or regional accrediting agency. Our list below of the best online degrees in physics includes important data points for your consideration, from alumni salary score to online enrollment.
View our methodology for more details about our list or learn more about OnlineU.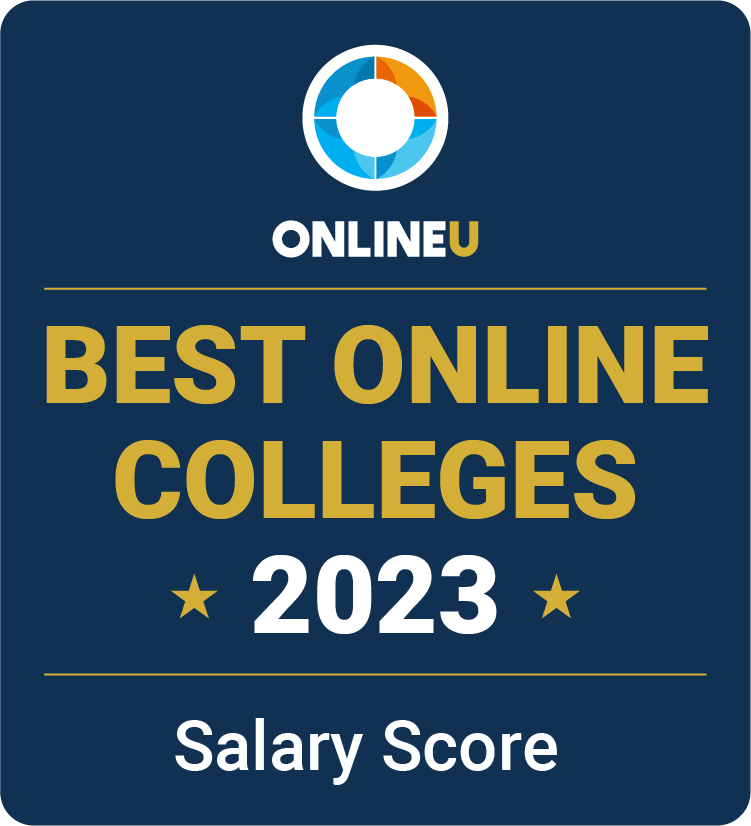 ADVERTISEMENT
Online Physics Bachelor's Degrees You May Be Interested In



---
List Of Accredited Online Physics Schools
Overview of Physics Bachelor's Degrees
Online physics bachelor's degrees cover a range of topics about the natural forces that shape our universe. A physics curriculum usually has 120 credit hours and includes classes in wave physics, relativity, electromagnetism, quantum and classical mechanics, optics, and thermodynamics.
In addition to general physics classes, students often take courses in calculus and advanced mathematics, chemistry, astronomy, geology, computer science, and the humanities. Some programs feature optional concentrations to help physics students specialize, though this is more common at the graduate level. Administrators design bachelor's degrees to last four years, though many students take longer to finish.
Physics bachelor's degree graduates might qualify for teaching or laboratory jobs, but becoming a full-fledged physicist calls for a doctorate with a dissertation requirement.
Online Bachelor's Degrees in Physics
Most online physics degree programs have asynchronous classes. This means that you can view lecture recordings, complete online modules, and submit assignments in a learning management system at convenient times as long as you respect due dates.
All degrees in physics require hands-on laboratory research. Some colleges might mail you at-home lab kits for certain assignments, but you may also need to do some work in a dedicated physics lab, either at a local community college or during an on-campus session at your school. Ask admissions counselors about the expectations for in-person work if you take a physics degree online.
Online Physics Courses
A physics curriculum features classwork in physics theory and practical lab applications. In the later years of a bachelor's in physics degree, students can choose upper-level electives to explore topics that interest them, such as nanotechnology, cosmology, or lasers. But the courses below typically belong to a general physics core; you're likely to encounter variations of these classes no matter where you go to college.
Many physics programs require a sequence of courses based on calculus, the mathematics of change, and motion. Faculty typically cover vector calculus, complex variables, integral theorems, and space-time problems.
This course describes how a change in one variable affects other variables, which is important in describing the physical world. Students work on ordinary and partial differential equations, linear and nonlinear equations, and separation of variables.
Instructors in this class teach one of the major advances in 20th-century physics. They might discuss angular momentum, nonrelativism, hydrogen atoms, and the potential uses of quantum theory in other fields.
This class describes the physical properties of heat and how it relates to other types of energy. Students often learn the classical laws of thermodynamics before moving to more recent advances. They typically learn statistical mechanics to help calculate thermodynamic properties.
Physics Specializations
As with many sciences, physics has some crossover with other disciplines. This means that a number of online physics degrees offer specialized concentrations that can help you tailor your program to your interests.
We've highlighted some of the most common physics concentrations below.
| Concentration | Description |
| --- | --- |
| Applied Physics | Applied physics involves the practical uses of physics knowledge in building or production. The extra coursework typically covers electromagnetism, chemistry, and some engineering classes. |
| Astrophysics | The study of space involves a great deal of physics. This concentration usually features electives on astronomy and geology. |
| Computational Physics | This specialty uses mathematical modeling tools to simulate problems in physics. Students take extra classes in computational methods and scientific computing. |
Physics Careers
Professionals in physics can enjoy intricate, fulfilling careers that benefit society. For example, some physicists help design equipment for surgical procedures or chemical processing, while others discover new solar systems in far-off galaxies. Physicists might teach and conduct cutting-edge research for universities, government-owned laboratories, or private firms.
However, most research and teaching positions in physics require you to hold a doctoral degree in physics. Those with a bachelor's degree can apply for other jobs, either as careers or while studying for an advanced degree.
Below, we've listed a few examples of occupations that bachelor's graduates in physics can pursue.
Annual Median Salary:
$61,820
Most public high schools offer physics classes at the upper levels, so physics majors could get a chance to use their subject matter knowledge as high school teachers. Note that it takes a state license to become a teacher, which could require some extra coursework in education.
Clinical Laboratory Technologists
Annual Median Salary:
$57,800
Physics graduates might use their knowledge as clinical laboratory technologists. These professionals collect and test physical samples for medical analysis, so familiarity with safe and effective lab procedures is crucial.
Forensic Science Technicians
Annual Median Salary:
$61,930
Forensic science technicians process evidence to be used in investigations and trials. As members of the criminal justice system, they must learn to respect the chain of evidence to ensure that prosecutions are fair and accurate.
Occupational Health and Safety Specialists
Annual Median Salary:
$74,870
Occupational health and safety specialists ensure that employers meet government guidelines for the safety of their workers. Physics majors might find their knowledge especially useful in facilities that produce radiation, such as medical, environmental, and industrial settings. The American Board of Health Physics offers certification for health physicists looking to advance their careers.
What Else Should You Consider?
Your answer to this question will be unique to you. But you can use the following questions to help narrow the field of candidates when researching degree programs.
Is This College Accredited?
This is definitely the first question to ask because attending an accredited school is the best way to make sure you're getting a high-quality education. Colleges volunteer for the institutional accreditation process seeking a stamp of approval from an independent review agency, which checks the school's academic standards, faculty credentials, curricula quality, and services.
See the U.S. Department of Education's Database of Accredited Postsecondary Institutions and Programs to learn whether a school is institutionally accredited.
Is Online Learning Right for Me?
Online programs may be ideal for students who need to balance school with work, family, or other responsibilities. But you may find it hard to learn without regular in-person interaction, or you may also prefer having ready access to the campus physics lab once you start taking major classes. Read through our Guide to Starting Your Online Education to get a sense of what remote learning is like.
What Would My Ideal College Offer?
Individuals weigh college perks differently. You might consider factors as varied as well-regarded faculty, a large network of physics alumni, or well-integrated diversity and inclusion policies.
FAQs About Physics Degrees
How Hard Is a Physics Degree?
---
Physics is arguably one of the most challenging fields of science to study, and it is essential that those who plan to enter a physics program have an extremely strong grasp of mathematics (especially calculus), a broad understanding of the natural sciences, and the focus needed to conduct careful analytical research.
What Degree Do You Need to Be a Physics Teacher?
---
You can potentially become a high school physics teacher if you earn a bachelor's degree in physics. You'll need to pass a state licensure or certification exam in high school science education, which some states won't let you take unless you have at least some coursework in pedagogy and teaching. The more usual path to becoming a physics teacher is by earning an education bachelor's degree with a focus in science. Check out our list of the most affordable online education degrees if this sounds appealing.
You'll generally need a master's degree in physics to teach at the community college level and a doctorate to teach at a four-year college or university.
Can I Be an Engineer With a Physics Degree?
---
You probably can't get an engineering job if you don't have a bachelor's degree in engineering. You may be able to double major in physics and some type of engineering, but this would require careful planning with your academic advisor and might not be allowed at all schools.
How Long Does It Take To Get a Physics Degree?
---
College administrators design bachelor's degrees to take four years with a full-time schedule. But most students actually take longer than this for a variety of reasons — such as work, family obligations, or switching majors — with the most recent government data suggesting that the median is 52 months. A few students do manage to graduate college early, but this takes a fairly rare set of conditions.