2022 Best Online Bachelor's Degrees in Physics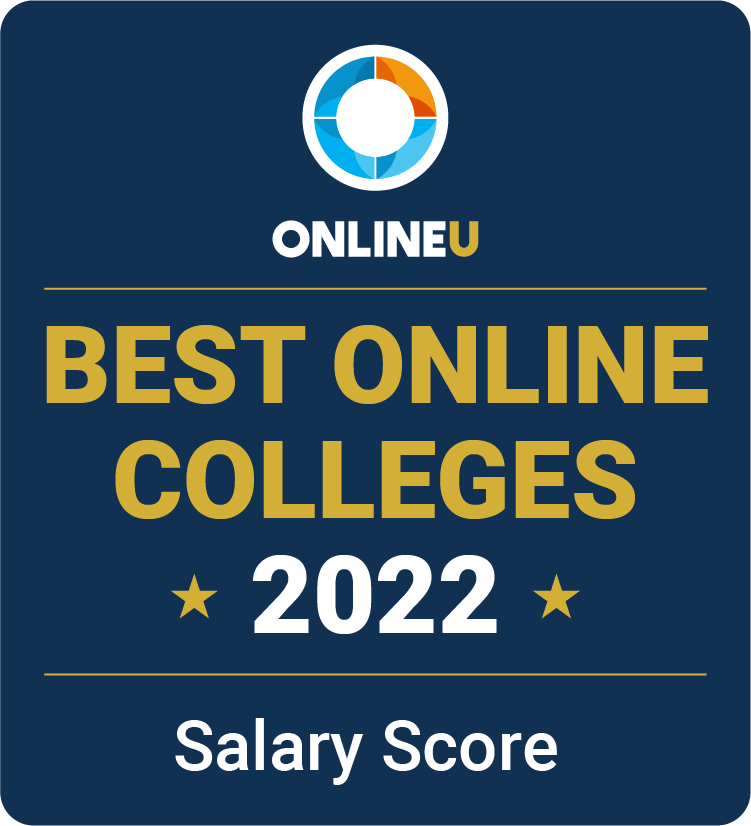 Physics is the study of the fundamental elements of the universe, like matter, energy, gravity, motion, and force. An online bachelor's degree in physics provides students with the fundamentals of physics, including energy and power, chemistry, physical science, and motion. Students will take coursework in the application and theory of the universe's fundamental forces. In addition, prospective online students can expect to engage in immersive learning through coursework and lab work. Prospective physics students will benefit from choosing a program at an online college or university that has earned institutional accreditation from a national or regional accrediting agency. Our list below of the best online degrees in physics includes important data points for your consideration, from alumni salary score to online enrollment.
View our methodology for more details about our list or learn more about OnlineU.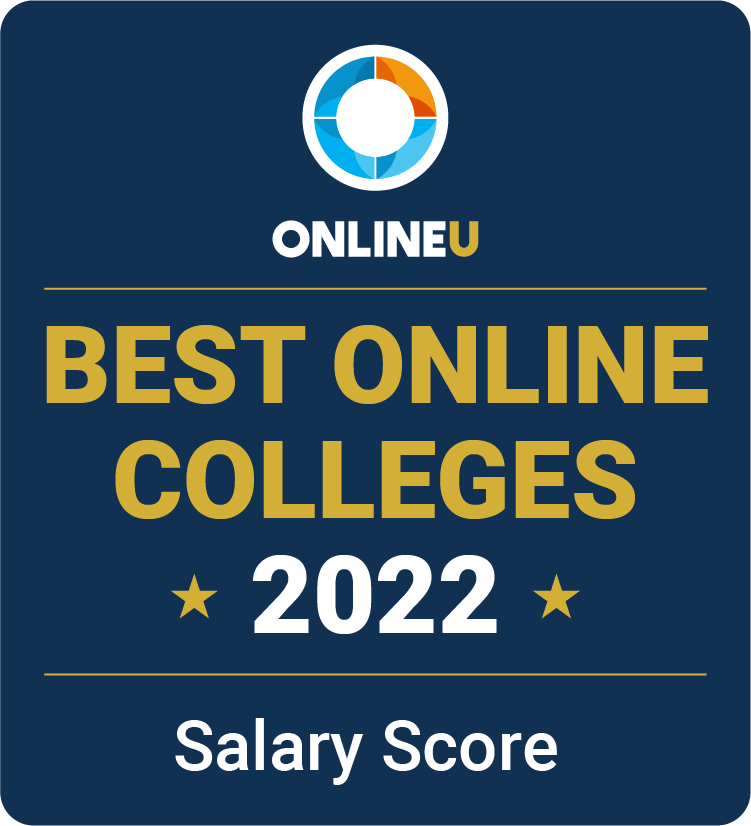 ADVERTISEMENT
Online Physics Bachelor's Degrees You May Be Interested In

Southern New Hampshire University Online

Annual Tuition: $19,398 - $29,428
2 Programs (view all)

Annual Tuition: $11,700
1 Programs (view all)
---
List Of Accredited Online Physics Schools
Overview of Online Physics Degree
The study of physics is often collaborative and tends to encompass multiple occupational areas, such as medicine and engineering. Physics is arguably one of the most challenging fields of science to study, and it is essential that those who plan to enter a physics program have an extremely strong grasp of mathematics (especially calculus), a broad understanding of the natural sciences, and the focus needed to conduct careful analytical research.
An online physics degree is available at the associate, bachelor's, master's, doctoral, and certificate levels. Graduates of online bachelor's and master's degree programs have the option of becoming secondary school instructors or technicians, while those who continue their education and earn their doctorate can become full-fledged physicists, college instructors, or researchers.
Online associate and bachelor's degree programs cover a breadth of subjects in science and other fields and prepare students for more advanced studies at the graduate level. Core physics courses often include classes in wave physics, relativity, electromagnetism, quantum and classical mechanics, optics, and thermodynamics. In addition to general physics classes, students are often expected to complete related courses in calculus and advanced mathematics, chemistry, astronomy, geology, computer science, and the humanities.
Some online master's and doctoral degree programs are available in physics, but they may be hybrid programs. Advanced degrees in physics require research and hands-on experience and cannot always be completed entirely online. Online master's and doctoral degree students tend to study a specialty topic in physics which determines their overall coursework. Master's students are expected to complete a thesis on a particular area of physics research, while doctoral students will be required to write a dissertation on a subject related to their specialty before they graduate.
Online Bachelor's Degrees in Physics
The online bachelor's degree in physics provides students with a firm understanding of the natural laws and principles governing motion in the universe. These four-year natural science degrees require 120 credit hours of work. Applicants need a high school diploma, as well as high school coursework in math and natural science. Online bachelor's degree programs may ask applicants to have achieved a minimum score or better on the SAT, ACT, or other specialty exam, a high school diploma, and completion of a variety of physics classes.
The core of the physics program is based in math and the theories and applications of physics. Common courses cover classical mechanics, electricity and magnetism, thermal physics, optics, and electrodynamics. Math courses in calculus, linear algebra, differential equations, and mathematical physics provide a firm foundation for understanding the basis of physics laws.
Along with theory courses, online physics students also complete lab classes, which illustrate the theoretical findings and properties of physics. In the latter years of the degree, students can choose upper-level electives in order to explore aspects of physics that interest them, such as nanotechnology, cosmology, or lasers.
The online physics bachelor's degree opens up job opportunities in a variety of engineering, industry, and educational areas. Graduates can become science technicians in labs, engineering firms, or scientific research organizations. Other physics graduates can assist in design and production in information technology, software, and engineering settings. Due to the shortage of STEM (science, technology, engineering, and math) teachers in secondary school settings, many states have alternative certification routes for STEM bachelor's holders that would like to become high school teachers. Since these programs vary by state, students should contact their particular state's education board for more information.
What Will I Learn in an Online Physics Degree Program?
Students in physics degree programs take courses in mechanics, heat, matter, electricity, magnetism, light, and modern physics. They also learn how to use algebra and calculus to solve physics problems. Master's and doctoral students take additional courses in topics like quantum mechanics, statistical mechanics, and electrodynamics. Graduate students conduct original research in their field and write a thesis or dissertation.
Students in radiation health physics programs learn about the chemistry and physics of radiation and how it affects living things. Other coursework may include therapeutic medical physics, which is the use of radiation therapy to treat disease, and environmental health physics, which is the study of the effects radioactive materials have on the environment. Students also learn about radiation safety, including the regulations that govern the use of radiation and the methods used to detect radiation. Graduate students may pursue thesis or non-thesis programs in this field.
Nuclear engineering students learn about the physics of nuclear materials and nuclear reactors from an engineering perspective. Coursework includes engineering analysis and reactor design, operations, and safety. Students may be required to complete and present a nuclear engineering project before graduating.
Physics education programs include coursework in both physics and pedagogy. Students learn about some of the same topics covered in physics degree programs and take courses in physics teaching practices. These programs may require students to design and defend a physics curriculum.
The Importance of an Accreditated Online Physics Degree
Accreditation is granted to colleges and universities that voluntarily request to have their educational programs reviewed and evaluated by outside agencies. Once a school has received accreditation, it must reapply after a certain number of years in order to prove that it still meets the standards set by the accrediting agencies. Attending an accredited school will enable students to transfer credits to other accredited schools and apply for financial aid; most financial aid providers require that students attend an accredited school.
Though not typically needed for finding employment, programmatic accreditation can help students pursuing a specialized career in physics meet the requirements for certain employment opportunities. Medical physicists, for example, must be enrolled in a program accredited by the Commission on Accreditation of Medical Physics (CAMPEP) in order to qualify for certification from the American Board of Radiology.
Accrediting agencies should be recognized by the US Department of Education in order to be considered reputable. A list of agencies and accredited institutions can be found on the USDE website. For specific information pertaining to the accreditation of distance education schools, students may also consult the Distance Education and Training Council.
Career Specializations for Physics Graduates
Professionals in physics enjoy intricate, fulfilling careers that benefit society in a variety of ways. They apply mathematical and scientific principles to their practice and explore mysterious elements of the universe. Physicists play a large part in constructing research equipment that is valuable in surgical procedures and chemical practices. They frequently test the quality and effectiveness of products in the medical industry and governmental matters. Many physicists work out of university or government-owned laboratories or private offices. Being exposed to dangerous chemicals and lifting heavy objects is sometimes part of the job.
Most research and teaching positions in physics require the completion of a Doctor of Philosophy (Ph.D.) in physics. Those with a bachelor's degree can apply for research assistant and technician positions. Earning a master's degree in physics education can help high school teachers qualify for teaching certification in states that require teachers to hold graduate degrees. For the most part, the complex scientific and mathematical nature of the physics field requires attaining the highest level of education possible.
Here are just a few examples of some of the careers that physics degree program graduates can pursue:
Medical Physicists: Medical physicists use their understanding of biology and physics in order to diagnose and treat patients. They use radiological procedures -- radiation -- to do just that. Subfields include nuclear medicine, diagnostic radiology, and therapeutic radiology. These professionals need at least a master's degree, but a PhD is highly useful in the field. Many states also require specific licensing or certification for medical and health physicists.
Nuclear Engineers: Graduates of nuclear engineering programs may go to work researching and designing uses for nuclear power. Nuclear engineers work in government and industry research facilities and nuclear power plants. Earning a master's degree is not required to become a nuclear engineer or certified professional engineer, but it can help those who want to work in research.
Occupational Health and Safety Specialists: Graduates of radiation health physics programs may work as occupational health and safety specialists. Health physicists ensure that facilities meet government regulations for the safe use of radiation. In addition to occupational safety, they can work in medical, environmental, and industrial safety situations. The American Board of Health Physics offers certification for health physicists looking to advance their careers.
Physics Teachers: Physicists with a PhD can go into teaching at the postsecondary level. Professors in physics teach college students about the laws of matter and energy. Teaching may also be combined with research projects.
Research Physicists: Physicists study the nature of the universe, from space to subatomic particles. They research new avenues of inquiry and develop new technologies and theories in an effort to come to a better understanding of our universe. Physicists spend a lot of time in laboratories conducting scientific experiments. Some also write proposals, design scientific equipment, develop computer software, write scientific papers, present their research findings, and do complex mathematical equations in order to analyze data. To become a research physicist, one should hold a doctoral degree in physics.
Frequently Asked Questions About Physics Degrees
How much can I expect to earn with an online degree in physics?
Should I get a Bachelor of Arts or a Bachelor of Science in Physics?
Some colleges and universities offer only a Bachelor of Arts (BA) in Physics or a Bachelor of Science (BS) in Physics, and some programs offer students a choice. In general, the BA in Physics is a better option for students who want a foundation in physics before pursing a graduate degree in another subject, such as medicine or business. The BS in Physics is a better choice for students who are interested in research and intend to become physicists, as the requirements for earning a Bachelor of Science degree in Physics often involve more research and lab work.
How can I complete lab work in an online physics program?
Physics programs that are delivered on campus require lab work and, in graduate programs, research. Online physics programs handle lab experience, research, and projects in different ways. Some require students to visit campus for a short period, while others allow students to complete individual lab work at a local school or with an employer. Physics programs that require original research may not be offered completely online. Before choosing a program, prospective students should research its requirements for lab work, research, and final projects to determine if the program will be a good fit.
Related Articles
Best Online Colleges
Our rankings are the first of their kind to use student salary and debt data from the government to highlight the best online colleges.
2022 Best Online Bachelor's Degrees in the U.S.
Earning an online bachelor's degree can vastly expand your career options and earning power. We've ranked the best colleges by alumni salaries.