2023 Best Online Master's Degrees in Physician Assistant Studies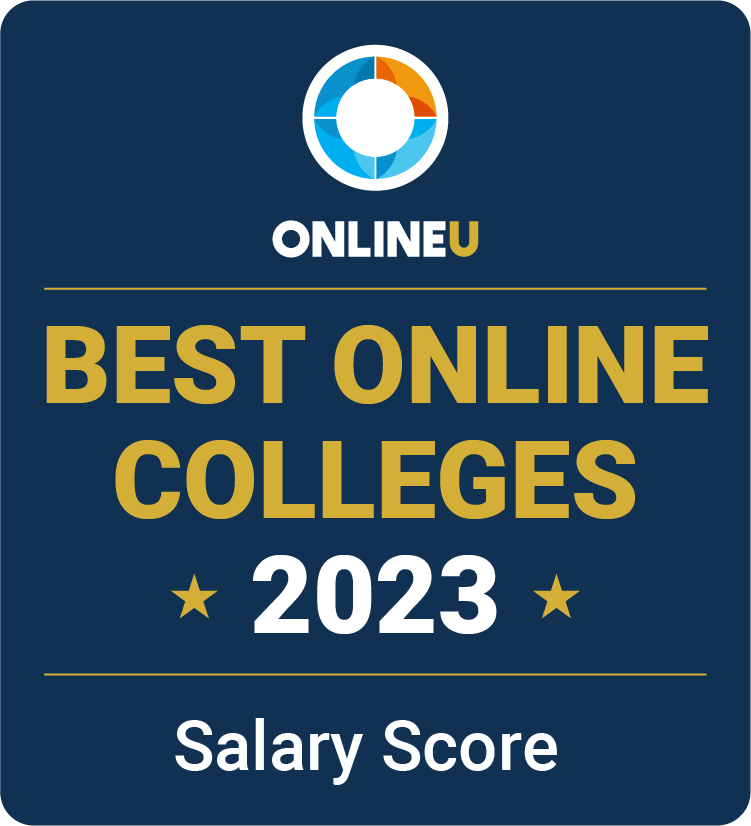 As the title indicates, an online master's degree in physician assistant studies helps students pursue careers or advance their skills as physician assistants. Online schools can offer three types of online master's programs in physician assistant studies: (1) Hybrid, (2) Degree Completion, and (3) Fully Online - No Degree Completion. Hybrid programs are designed for students who are training to become licensed physician assistants, whereas online degree completion programs are for working physician assistants with a bachelor's degree who desire to further their education by obtaining a master's degree. Lastly, a fully online master's degree in physician assistant studies offers remote courses that can help certified physician assistants advance their professional skills. Depending on the type of program, prospective students can expect to complete on-site clinical practicums alongside virtual coursework.
View our methodology for more details about our list or learn more about OnlineU. Alternatively, you can explore the best online master's degree programs if you remain undecided.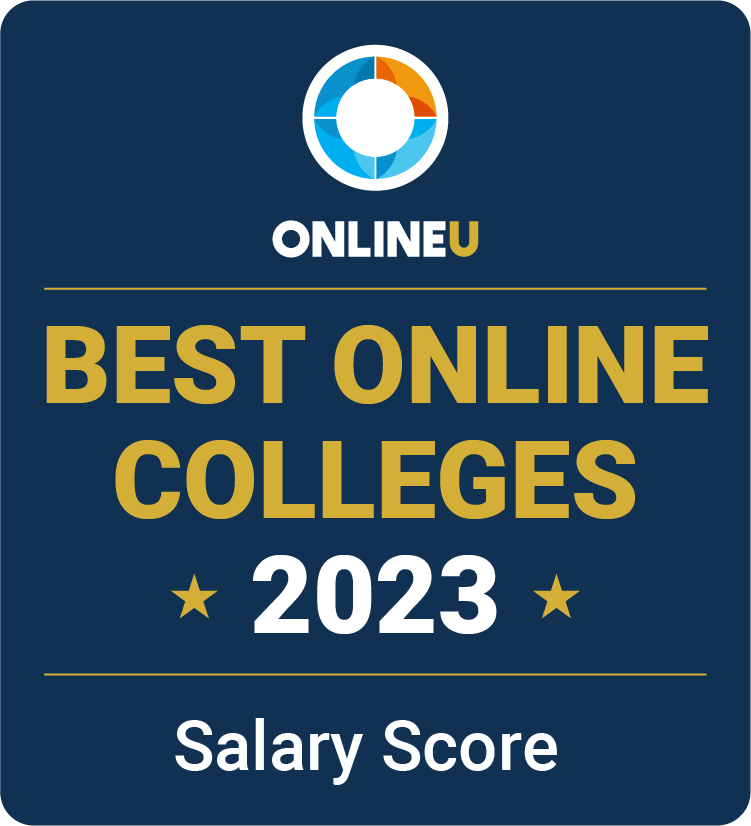 List Of Accredited Online Physician Assistant Schools
| School | Online Enrollment | Annual Tuition |
| --- | --- | --- |
| University of North Dakota | | |
| Stony Brook University | 1,280 | $27,845 |
| The University of Texas - Rio Grande Valley | 1,229 | $11,604 |
| University of Maryland - Baltimore | 1,134 | $34,877 |
| Pace University | 654 | $46,446 |
| Touro College | 496 | $20,550 |
| University of Pittsburgh-Pittsburgh Campus | 352 | $33,746 |
| Franklin Pierce University | 206 | $39,100 |
| Yale University | NA | $55,500 |
---
Overview of an Online Masters in Physician Assistant Program
A master's degree is required to practice as a PA, so it's important to understand the degree's structure and desired learning outcomes. During a master's program, students cover advanced topics in the biomechanics of the human body, disease pathology, healthcare policy, and medical ethics and privacy law. They also work hundreds of clinical hours under the supervision of an experienced PA in a care setting. Students may complete one or more clinical experience rotations, usually over two semesters. Some programs offer concentrations in areas such as internal medicine, emergency medicine, or neonatology. Most physician assistant master's programs require two to three years of full-time study.
During a master's program, students cover advanced topics in the biomechanics of the human body, disease pathology, healthcare policy, and medical ethics and privacy law. They also work hundreds of clinical hours under the supervision of an experienced PA in a care setting.
Because physician assistantship is a growing field, admission to an online program can be competitive. Admissions requirements vary, but applicants must have a bachelor's degree from an accredited college, usually with a minimum 3.0 GPA. Graduate admissions officers may prefer candidates with clinical or healthcare experience. Common undergraduate majors include nursing, paramedic studies, physical therapy, phlebotomy, and respiratory therapy. Depending on the applicant's academic background, program directors may require them to complete prerequisites in biology, biochemistry, anatomy, or statistics before beginning the master's course sequence.
Online physician assistant programs are demanding — the curriculum covers a wide variety of material and students often find some subjects more difficult than others. For example, an aptitude with pharmacology or diagnosing injury doesn't guarantee an easy time with healthcare privacy and ethics courses. Students may also have difficulty balancing their work and personal circumstances with classwork, especially over the course of the two to three years a program requires.
---
Common Physician Assistant Program Courses
The curriculum for a physician assistant master's program includes human physiology-related subjects such as biology, biochemistry, and human anatomy, and classes that are focused on medical practice and diagnosis. Below is a selection of common courses students are likely to encounter in their studies.
Applied Human Anatomy: As medical professionals, PAs seek to diagnose and treat patients with physical ailments, and they must understand human physiology to be effective. Lessons cover body sections and organ systems, pathology, and diagnostic imaging. In addition, students dissect cadavers to examine how internal anatomy is organized.
Clinical Medicine: Students learn how to diagnose health issues and create treatment plans. They study the divisions of medical practice, covering areas such as pediatrics, neurology, dermatology, endocrinology, and orthopedics. Master's students are often required to take a two- or three-course track in clinical medicine, building on earlier skills and clinical knowledge as they progress.
Diagnostic Methods: Faculty prepare students to order and interpret the results of diagnostic tests. Topics include fluid analysis, laboratory medicine, and the indications of different diagnostic imaging modalities such as CT scans and MRI.
Medical Ethics: This course covers the importance of a patient-centered approach to ethical questions of diagnosis, treatment, and privacy. Students learn the limits of the PA role and how to effectively work with other healthcare professionals such as physicians and nurse practitioners. Professors may discuss lessons learned from notable malpractice cases.
Patient Assessment and History: Students learn the importance of proper assessment and patient history-taking in their role as PAs. Professors emphasize critical skills such as active listening, interrogative questioning, medical terminology, documentation, and recordkeeping. Enrollees gain practical experience by taking histories and performing assessments of both actors and real patients.
---
How To Choose an Online Physician Assistant Program
You need to consider many factors when deciding on a master's degree, and how heavily you weigh each factor will depend on your personal circumstances. The best online physician assistant programs are accredited and offer you the structure and curriculum you need to meet your personal and professional goals. Below are a few questions you can ask about each program you're considering.
Is it accredited?
You want to ensure that both the school and the individual program are accredited because this will be crucial for obtaining certification. See the Accredited Online Physician Assistant Programs section below for more information.
Can I still work while I attend school?
If you want to keep working while earning your master's degree, you may need to choose a program with asynchronous online classes that don't require you to sign in at particular times. At the very least, you'll need a program with class times that don't interfere with your work schedule.
How well does it prepare graduates for certification?
Research each school's pass rate for the Physician Assistant National Certifying Examination, commonly referred to as PANCE. Colleges with good pass rates generally feature these numbers prominently on their PA program pages.
What does it cost?
Tuition is the largest portion of a degree's cost, but not the only one. Be sure to tally mandatory fees and the cost of books and supplies when calculating expenses. PA students may be able to secure financial aid to help alleviate costs. See below for details.
Financial Aid for Online Physician Assistant Programs
Financial aid can help reduce student debt by lowering the total cost of a degree. Although most graduate students take out student loans, they should give priority to scholarships, grants, and work-study opportunities that don't require repayment.
Most financial aid processes begin by applying for federal aid through the FAFSA and institutional awards through a student's college. Below, we've listed a few opportunities from private sources that PA students may also qualify for. Always check with your school's financial aid office to make sure you can use a particular scholarship at that school.
The NHSC may pay for tuition and fees and offer a stipend to eligible students. Applicants must agree to work in an underserved area for a period of one year for each year of funding they receive, with a two-year minimum commitment. As a federal program, only U.S. citizens are eligible for this award.
This non-profit organization provides dozens of scholarship opportunities each year, with awards ranging from $1,000 to $2,500. Applicants must be student members of the American Academy of PAs in an accredited degree program. Additional criteria vary by scholarship. For example, the Joyce Nichols Memorial Scholarship is only awarded to Black students.
Two recipients each year will earn $1,500 toward their final year of a master's degree in physician assistant studies. Applicants must be members of the Society of Emergency Medicine Physician Assistants who intend to work in emergency medicine after graduation.
---
Accredited Online Physician Assistant Programs
Accreditation is an important indication of a school's quality. Colleges earn accreditation by passing a voluntary review by a recognized agency at the national or regional level, certifying that the school meets specified standards for faculty, curricula, and student support. Regional accreditation is more prestigious than national accreditation, and regionally accredited schools will usually only accept transfer credits from other regionally accredited schools. However, either designation allows a school's online students to receive federal financial aid.
Beyond regional and national accreditation at the school level, individual degree programs can also earn accreditation. The Accreditation Review Commission on Education for the Physician Assistant, Inc. is the recognized accrediting body for degrees in physician assistant studies. It's important that you graduate from a program accredited by the ARC-PA, or you won't be able to obtain certification to practice as a PA in any state.
It's important that you graduate from a program accredited by the ARC-PA, or you won't be able to obtain certification to practice as a PA in any state.
---
Certification and Licensure Requirements for Physician Assistants
The road to PA certification starts with a bachelor's degree, progresses through a master's degree and clinical rotations, and ends with a comprehensive exam called the PANCE. This test is administered by the National Commission on Certification of Physician Assistants, which also maintains continuing education standards for PAs.
To sit for the exam, applicants must have graduated from an ARC-PA-accredited master's degree program within the previous six years. Prospective PAs can make six attempts to pass the PANCE before they're required to re-enroll and graduate from a master's program again. Once certified, PAs must complete 100 hours of continuing medical education every five years to maintain their credential.
Only certified PAs can apply for a license to practice in their state or the District of Columbia. The American Academy of PAs maintains a list of state licensing boards for reference. In most states, part of the licensure requirement is an agreement with a supervising physician that defines the scope of the PAs authority. PAs often serve as primary care providers and have a wide range of diagnostic and prescriptive powers, and supervisory agreements are designed to ensure necessary oversight.
Only certified PAs can apply for a license to practice in their state or the District of Columbia.
Experienced PAs can study for Certificates of Added Qualifications. These certificates indicate proficiency in one of seven specializations such as emergency medicine or orthopedic surgery. CAQs last for 10 years and may help make a PA more competitive in their job search.
---
What Can I Do With an Online Physician Assistant Master's Degree?
PA studies is a specialized educational discipline designed only to educate PAs. But the possible career options for licensed PAs are almost as wide as the medical field itself, and PAs can work for doctors in almost any specialty. This versatility is one reason why the job outlook is so healthy for PAs in the U.S. Other reasons for the increasing need for medical care include a decline in the number of doctors and an aging population.
Below are some examples of specialties that a PA can pursue once they earn certification and licensure. All information on wages comes from the AAPA's 2020 salary survey.
Emergency medicine
Median Annual Salary:
$124,100
These PAs work in the high-stress environment of an emergency department, helping doctors treat patients with acute trauma. In a given shift, they might perform screenings as part of patient triage, order diagnostic tests, refer patients to specialists, or treat patients with serious injuries such as lacerations, gunshot wounds, or burns. Emergency medicine PAs earn median salaries of $124,100 a year. They have their own professional group, the
Society of Emergency Medicine Physician Assistants
.
Pediatrics
Median Annual Salary:
$109,500
To do their jobs well, pediatric PAs need a deep understanding of the physical and psychological differences between children and adolescents and all other patient populations. They must be able to put anxious youngsters and their guardians at ease while treating the full spectrum of medical issues that affect this age group. This specialty also has its own professional organization, the
Society for Physician Assistants in Pediatrics
. These PAs earn median annual pay of $109,500.
Primary care
Median Annual Salary:
$109,000 - $114,000
These PAs assist family doctors who perform routine check-ups and examine patients for a range of concerns. They need to be skilled at interrogative questioning when screening patients who have trouble articulating their symptoms. The median salary for primary care PAs may differ — those who consider themselves internal medicine specialists earn a median wage of $109,000 per year, but those without a set specialty make median yearly salaries of $114,000.
Surgery
Median Annual Salary:
$129,000 - $137,000
This specialty contains many subspecialties because there are many types of surgeons. Surgical PAs consult with patients before and after operations, prepare and proffer equipment to doctors during procedures, and create discharge plans for patients. According to the AAPA, the highest paid PAs are those who assist with cardiovascular and thoracic surgery, earning respective median yearly salaries of $137,000 and $129,000. The
American Association of Surgical Physician Assistants
supports PAs in this specialty.
---
Is Earning a Physician Assistant Master's Degree Worth It?
No single answer will suit all who ask this question because everyone's personal and financial circumstances differ. However, an online master's degree in physician assistant studies is the gateway to a lucrative and stable profession that many people have found rewarding.
Potential benefits
Studies show that, in general, PAs are satisfied with their jobs. One study found nearly 83% job satisfaction among PAs overall.
PAs are paid well and are likely to enjoy healthy job growth of 31% in the coming decade, according to the BLS. Based on these factors, along with a relatively high level of job satisfaction, Glassdoor listed Physician Assistant as one of the 50 Best Jobs in America for 2021.
Potential drawbacks
The same study that details PA job satisfaction also points to their potential for high stress and burnout. The AAPA even created a task force in 2019 to address the problem, which stems from increased workloads and the complexities of the American healthcare system.
It may be difficult for PAs to transition into non-PA fields if they want a career change, because a master's degree in physician assistant studies is highly specialized for that practice.
Beyond these general pros and cons of the career, you may wonder whether this degree is worth pursuing via distance learning. On the positive side, online courses are a convenient way to learn for students who work and juggle other responsibilities. With most programs, you can sign in at any time that fits your schedule to view lectures, submit assignments, and post to discussion forums.
However, there are potential downsides to studying for a PA degree online. An online master's degree in physician assistant studies might not always feel like a strictly distance learning objective because students may be required to travel to campus for lab work or other in-person activities. In some cases, they may be able to complete lab assignments at an authorized facility nearby or by utilizing a lab kit at home. Finally, all students need to complete hundreds of in-person clinical hours whether they take classes online or on campus.
Ultimately, it's for you to decide whether you prefer the convenience of online learning or the interactive elements of live classes, as both have merit.
---
FAQs About Online Masters in Physician Assistant Programs
Can I Get a Physician Assistant Degree Online?
Yes, you can earn a physician assistant degree online, which may allow you to work while studying for your master's degree. Most online degree tracks are full-time, though some schools may offer part-time options. Students will need to complete clinical hours in person, but they can do so at an approved setting in their community, which could be with their current employer. Some online PA programs may also require students to perform lab work on campus for a certain number of days per year.
What Is the Fastest Way To Become a Physician Assistant?
Enrolling in a degree-completion program is often the speediest path to becoming a physician assistant. A degree-completion track, sometimes called a bridge program, requires you to earn a bachelor's degree in physician assistant studies or take prerequisite courses if you've completed your bachelor's degree in another subject. You'll build on your foundational knowledge with 16-30 more credit hours of advanced coursework and master's-level clinical rotations. Master's degree-completion programs can be completed in as little as one year of full-time study.
What's the Difference Between a Physician Assistant and a Nurse Practitioner?
In some ways, the roles of nurse practitioner and physician assistant are similar. Professionals in these roles must hold master's degrees and be licensed to practice, and they earn comparable salaries. The Bureau of Labor Statistics also projects a dramatic increase in demand for professionals with either of these credentials.
In practice, however, the roles are quite different. Nurse practitioners come from the nursing tradition, so they may take a more holistic approach to long-term care and wellness. Physician assistants come from the medical model, so they are more focused on diagnosing and treating ailments and injuries.
Related Articles
2023 Best Online Master's Degrees in Healthcare Management
Our 2023 rankings of the best online healthcare management master's degrees highlight the school programs with the highest reported alumni salaries.
2023 Best Online Master's Degrees in Healthcare Administration
Learn about the best online master's degrees in healthcare administration from the online colleges that offer the highest alumni salaries.