2022 Best Online Doctor of Physical Therapy Programs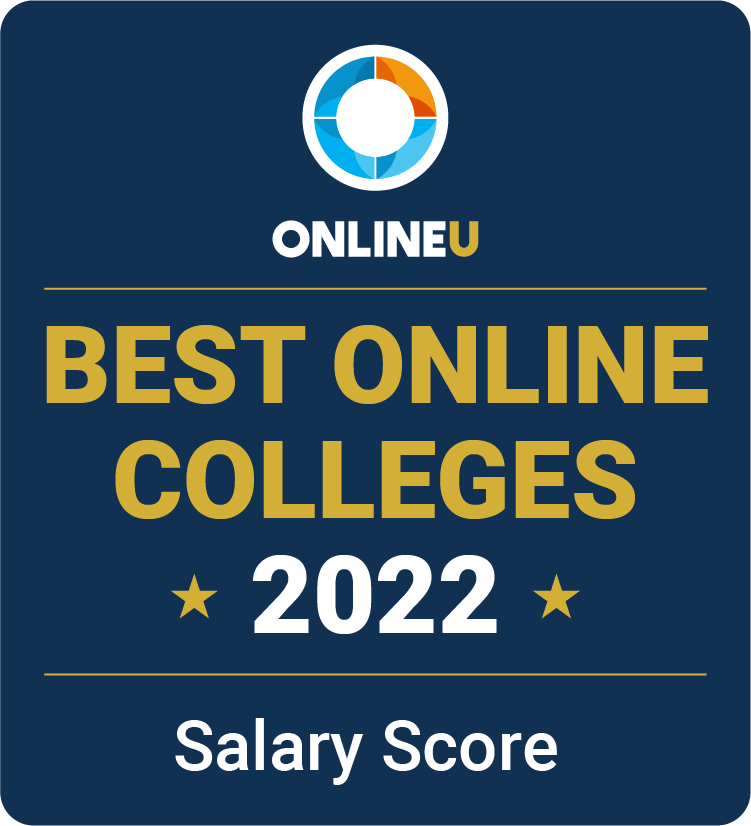 Physical therapists enjoy the benefits of working in health care — making a positive difference in people's lives, working one-on-one with clients, earning a comfortable salary — without the high-stress environment that comes with some medical roles. By earning your doctorate in physical therapy, you can learn how to work directly with patients, providing short- and long-term care to manage and improve their pain. See our list of the best online programs offering doctoral degrees in physical therapy. You may also be interested in checking out a similar doctorate degree, such as occupational therapy or perhaps a master's in health education.
View our methodology for more details about our list or learn more about OnlineU.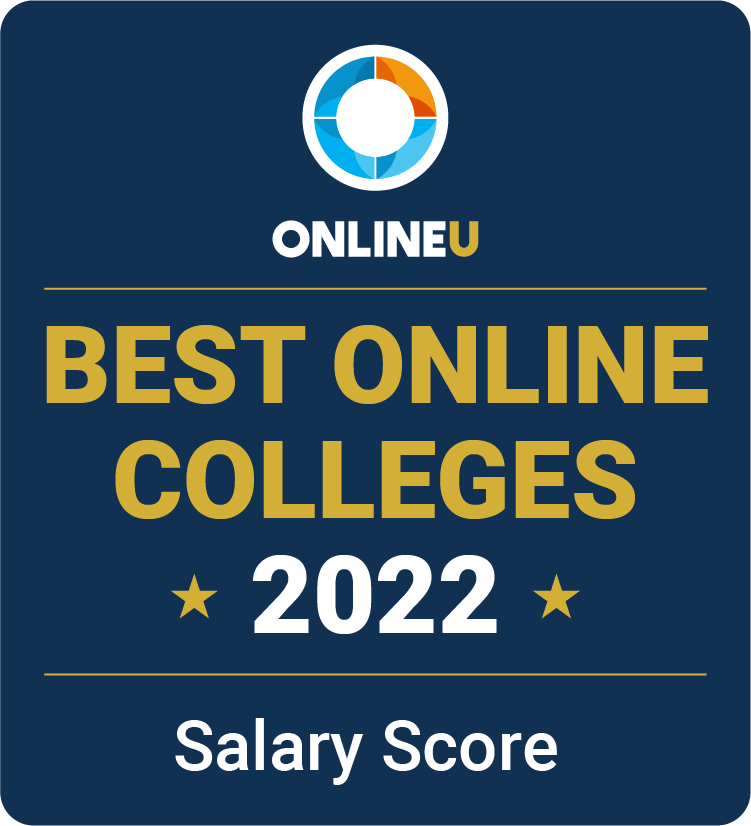 List Of Accredited Online Physical Therapy Schools
| School | Online Enrollment | Annual Tuition |
| --- | --- | --- |
| Northeastern University Global Network | | |
| A.T. Still University of Health Sciences | 1,604 | $37,486 |
| Texas Tech University Health Sciences Center | 1,265 | $19,511 |
| University of North Carolina at Chapel Hill | 1,204 | $36,159 |
| Utica University | 1,169 | $22,110 |
| University of St Augustine for Health Sciences | 690 | $17,864 |
| The College of Saint Scholastica | 621 | $38,282 |
| Arcadia University | 565 | $44,440 |
| University of Michigan - Flint | 548 | $23,502 |
| Shenandoah University | 492 | $33,180 |
| Florida Gulf Coast University | 338 | $25,162 |
| Northeastern University | 183 | $53,506 |
| Winston-Salem State University | 155 | $16,188 |
| Rocky Mountain University of Health Professions | 94 | $15,523 |
Online Physical Therapy Degree Overview & Career Information
PTs and PTAs are employed by hospitals, private practices, and other clinical settings, working closely with doctors, nurses, and other medical consultants. Many physical therapists, after gaining experience in such settings, choose to open their own PT practices, though this requires business skill and credentials. Still other physical therapists work for high-end fitness centers or major sports organizations.
Online PT programs are available at the undergraduate and graduate level. Undergraduate programs prepare students for a career as a physical therapy aide or assistant, while graduate programs prepare students to become a physical therapist. All online PT programs require students to complete on-site clinical work in a hospital or physical therapy office.
Undergraduate PT degrees teach students about the basic theories and practices of physical therapy, human anatomy, patient care, therapeutic exercises, and pathophysiology. An associate degree in physical therapy is appropriate for people who wish to be PTAs, or who would like to more slowly ease themselves into postsecondary study. A bachelor's degree is an essential step for all physical therapists, though students don't necessarily have to major in physical therapy in order to proceed to a graduate PT program. Because PT programs are grounded in the sciences -- chemistry, physics, anatomy, biology, and kinesiology -- students who hold bachelor's degrees in these subjects often go into physical therapy.
PT graduate training programs draw all types of students and professionals. Some have expansive medical backgrounds but have opted for physical therapy training over nursing or medical school. Others may have athletic backgrounds and have garnered an interest in working with those who have injuries or other physical issues. Master's programs in PT typically last two years, and doctoral programs in PT last three years. Classes include gerontology, orthopaedics, clinical assessment, and medical law, which is especially useful for students who aspire to open their own practice.
Online Doctoral Degrees in Physical Therapy
Professionals entering the field of physical therapy are now required to have a Doctor of Physical Therapy (DPT) in order to provide services to those who are recovering from work and sports-related injuries, automobile accidents, or debilitating illnesses. In addition to their degrees, DPT program graduates will need to earn physical therapy licenses for their state before they can legally practice. To earn this license, students must graduate from a PT program that is approved by the Commission on Accreditation of Physical Therapy Education, and they must pass the National Physical Therapy Examination.
Program Requirements
Most DPT take three years to complete at academic institutions. DPT programs usually consist of 120 to 130 credit hours. Applicants are required to have a baccalaureate degree and often must submit undergraduate transcripts, reference letters, and standardized test scores. Online DPT programs are often transitional DPTs, meaning that they are intended for practicing physical therapists who earned only a bachelor's or master's degree before the field shifted to requiring doctoral degrees. These programs can take fewer than three years to complete based on the professional and educational background of the applicant.
Curriculum
Doctoral degree programs in physical therapy teach students how to properly assess and treat patients with dysfunctional movements from pre-existing conditions. Students learn how to communicate with clients, devise action plans to meet their individual needs, keep track of patients' progress, and share preventive care techniques. While the general classes in DPT programs can be completed online, students may need to complete clinical courses on campus. Along with the didactic coursework, most programs also require students to complete fellowships or clinical rotations to help them gain hands-on experience.
Examples of course topics include neuroscience, community health, human anatomy and physiology, injuries of the musculoskeletal system, pediatric physical therapy, pharmacology, research methods, and biomechanics. Classes like functional anatomy give students a medical science background, while specific physical therapy courses, like therapeutic modality interventions, discuss actual physical exercises and techniques students can use to rehabilitate patients.
What Students Will Learn in an Online Physical Therapy Program
Physical therapy degrees train students to rehabilitate patients who have some sort of functional impairment to their physical movement; this impairment may come from an injury, genetic defect, or disease. To learn the skills to help patients recover their range of motion or relieve pain, students take courses in natural science, physical therapy techniques, and patient management; this physical therapy theory is then applied during intensive clinical rotations. Here are some examples of the courses required throughout undergraduate and graduate PT programs:
Anatomy and Physiology: This foundational science course provides students with an in-depth understanding of the musculoskeletal system. Students learn to identify the different muscle and organ systems.
Basic Evaluation: Bedside manner and methods for evaluating patient cases are explored in this course. Students learn how to interview patients and review medical records.
Clinical Courses: Students learn the skills for interacting with patients in a medical setting. Through clinical rounds, students observe and diagnose patients under the guidance of an experienced physical therapist. Through these classes, students learn more about the diagnostic process and appropriate interventions for particular cases.
Exercise and Manual Techniques: Students study manipulation of the limbs and other exercises to increase range of motion. Hands-on stimulation, such as massage, is also discussed.
Human Development: Students study the growth and development of the human body, from conception to adulthood. This allows students to understand how illnesses can affect people differently at different life stages.
Kinesiology and Body Science: These classes cover the mechanics of the human body. Students learn how the musculoskeletal system works to afford movement, and how this movement can become impaired.
Musculoskeletal Rehabilitation: This is a specialized clinical course that covers particular exercises and assistive devices for musculoskeletal injuries. Topics like balance training and gait are discussed.
Natural Science: Neuroscience and cellular biology are two courses that are commonly included in graduate programs in physical therapy. Since physical movement is governed by many natural processes, these foundational science classes can shed light on different aspects of movement. For example, neuroscience courses discuss how trauma to the brain (through injuries like strokes) can influence how the body functions.
Therapeutic Exercise: Students learn the major strategies for relieving pain and restoring motion through exercise. This clinical course covers the exercises themselves and the skills for instructing and assisting patients in performing the exercises.
Is Hands-On Training Required?
Physical therapy is obviously a very hands-on profession, and physical therapy students need to learn clinical skills. Many online PT degrees are hybrid programs, which combine online courses with on-campus clinicals. Online classes cover topics like pharmacology, exercise physiology, communication, biomechanics, and physical agents. In on-site clinical classes and labs, students learn about musculoskeletal physical therapy, medical diagnosis, neuromuscular systems, pediatrics, and more.
In an online bachelor's degree, students learn general education topics and take the prerequisite classes required for PT graduate programs. Students can choose to major in any area that interests them, as long as they complete the classes necessary for grad school admission. Common required classes include biology, chemistry, anatomy, physiology, statistics, and psychology. Check out the graduate programs that you might want to attend to make sure you are taking the necessary prerequisites. Most programs require lab classes in subjects like biology and chemistry, and online students will need to complete these on-site.
If you are a practicing physical therapist, you may choose to earn the transitional Doctor of Physical Therapy online. This program is for PTs who graduated with a Master of Physical Therapy or Bachelor of Physical Therapy before DPTs became the minimum educational requirement for practicing PTs. The physical therapy profession has moved away from the master's degree, and as of 2017, all schools have to offer the doctorate. The transitional DPT program is almost entirely online. It is a flexible way for current PTs to learn the latest skills in the field and to gain the higher credential.
If you are new to the physical therapy field, there are entry-level DPT programs that use a hybrid structure. This means that students complete some courses online, while also doing face-to-face study to learn clinical skills. These online/in-person programs may take longer to complete than a regular degree, although they are more flexible. You will need to be at your school's campus for several months each year to do clinical training.
Becoming a Physical Therapy Assistant
It takes many years of education to become a licensed physical therapist. If you like the work environment and knowledge required of the physical therapy profession but aren't sure if graduate school is right for you, you may want to consider the physical therapy assistant profession instead. PTAs help PTs with everyday administrative tasks, along with routine clinical ones. A career as a PTA requires an associate degree in physical therapy, a program that can be completed in about two years. Several community colleges, vocational schools and technical schools offer the program, and it can also be completed online.
Physical therapy assistants work under the direction of PTs to keep the practice running smoothly. They may work on office administration tasks, such as updating medical records, welcoming arriving patients, and maintaining office correspondence. Physical therapy assistants also work with patients before and after a treatment plan has been developed. They may take notes on the patient's medical history and ailments, help the patient with assigned exercises, or teach them how to use assistive equipment.
Like the physical therapy profession, PTAs have education requirements that are regulated at the state level. Those who wish to enter this profession must complete an accredited associate degree program; these online physical therapy assistant programs are offered by community and junior colleges, allied healthcare organizations, and career colleges. In these programs, students take general liberal arts courses, as well as natural science classes such as biology, exercise physiology, and kinesiology. The education of a PTA also involves training on conducting therapeutic exercises, providing therapeutic massage, fitting and adjusting devices on the body, and observing and evaluating data to facilitate a patient's physical progress. Students are required to complete a significant clinical internship in order to get hands-on experience before they hit the job market.
After graduation, certification and licensing are the next steps toward starting work as a PTA. Requirements vary from state to state, but most states require CPR and first aid examinations, as well as a certain amount of fieldwork hours. Prospective students should contact their state's regulatory board to learn about their exact professional requirements for PTAs.
Accreditation and Licensing Requirements
All professional physical therapists and physical therapist assistants must obtain a license before they can legally practice in the United States. Licensing requirements are regulated by individual state PT boards, but most require graduation from an accredited program, a certain number of hours of clinical work, and a passing score on the National Physical Therapy Examination (NPTE). Some states also require that applicants pass separate tests on medical ethics or jurisprudence. Along with the required state license, physical therapists also have the opportunity to earn voluntary professional certification in specialist areas; credentials are offered by physical therapy professional organizations.
The Commission on Accreditation of Physical Therapy Education (CAPTE) is the most important accrediting agency for graduate programs in physical therapy. Accreditation ensures that PT and PTA degree programs adhere to certain academic standards and graduate competent professionals. PT programs are only accredited at the master's and doctoral degree level, and the majority of accredited programs are doctorates. PTA programs are accredited at the associate level. The NPTE is administered by The Federation of State Boards of Physical Therapy (FSBPT). To be eligible to sit for the NPTE, applicants must complete a CAPTE-accredited degree program or an alternative academic program that the FSBPT deems acceptable.
To maintain licensure in most states, PTs must complete continuing education classes every few years to update their training. Students should contact their state board directly to make sure they have the most current information about licensure. The FSBPT has more information about the eligibility requirements for the national exam and contact information for state licensing boards.
Related Careers and Specializations
Practicing PTs may, at some point in their careers, choose to pursue a specialty in one aspect of the physical therapy field. In order to take this next step in their career, they must complete a certification in physical therapy. Board certification can be used to demonstrate your particular skills, and it can help increase your practice. The certification is based on a broad working knowledge of physical therapy in general and the development of a deeper understanding of one particular kind of physical therapy, such as geriatrics or orthopedics. Once a physical therapist has chosen to pursue certification in their specialty, they must complete a set number of hours working in their specialty and pass a certification exam.
According to American Board of Physical Therapy Specialties (ABPTS), the certification process takes roughly one year. Candidates must accumulate 2,000 hours of clinical experience in the specialty they are pursuing, then sit for the certification exam; however, depending on work environment and other outside factors, it make take more than a year complete the number of hours needed to qualify for the exam. There are no required courses to obtain a certificate in physical therapy, but the American Physical Therapy Association offers physical therapists continuing education opportunities that deal directly with specialties for which one can later become certified.
ABPTS currently certifies PTs in the following eight areas:
Cardiovascular and Pulmonary: Cardiovascular and pulmonary rehabilitation physical therapists help to treat patients with cardiopulmonary disorders or those who have had cardiac or pulmonary surgery.
Clinical Electrophysiology: Electrophysiology is the study of the electric functions of the body, and PTs who specialize in this area are prepared to record and interpret monitored data and apply their findings to a patient's physical therapy plan.
Geriatrics: Physical therapy for the elderly and aging will be in higher demand as the US population ages. Elderly patients often deal with multiple physical issues, including muscle or joint pain and soreness, diseases, or other medical issues, often requiring the help of physical therapists.
Neurology: Neurology physical therapists must be extremely patient, as progress with patients suffering from brain injuries is often very slow. Neurology physical therapists must often help people re-learn basic functions, including walking and talking.
Orthopedics: Orthopedic physical therapy is one of the most common kinds of physical therapy, as these PTs work with people who have broken or weak bones.
Pediatrics: Pediatric physical therapy is administered to young children or babies. Those who work in this profession must be patient and good with young children.
Sports: Professional sports teams, college sports teams, and fitness centers often employ physical therapists to work with injured athletes. Some colleges offer entire degree programs dedicated to this specialization, usually known as sports medicine.
Women's Health: Women's health specialists assist patients with medical conditions such as pre- and postnatal discomfort, incontinence, osteoporosis, and lower back pain.
Frequently Asked Questions About Physical Therapy Degrees
How many degrees do you need to be a physical therapist?
A doctoral degree is required to practice as a physical therapist. This will usually require prospective students to earn at least a bachelor's degree as well. Some programs are designed so students take specific pre-professional undergraduate courses before they advance to the doctorate program, rather than earning a full undergraduate degree and then applying for postgraduate programs.
What is the best major for physical therapy?
The most common undergraduate degrees for physical therapists are exercise science, biology, psychology, and kinesiology, according to the American Physical Therapy Association. However, pre-professional programs are a good choice if they are available to you. Pre-professional programs are designed to prepare students who intend to pursue their doctorate.
What physical therapy specialty makes the most money?
Graduates who go on to become employed as physical therapists make the most money in nursing and residential care facilities, with median yearly salaries of $97,610, according to the U.S. Bureau of Labor Statistics. Therefore, specializing in geriatric physical therapy would be a good choice. Sports medicine and cardiovascular/pulmonary specialties are also highly paid physical therapy professions, although specializing in any field is likely to boost your income.
Related Articles
2023 Best Online Colleges for Doctoral Programs
Use our 2023 list of the best online colleges for doctoral programs to find the school and degree that will help you advance your career.
2022 Best Online Physical Education Degrees
Explore the best schools offering online physical education degrees based on alumni salary. Bachelor's degrees prepare students to become health educators.