2023 Best Online Photography Degrees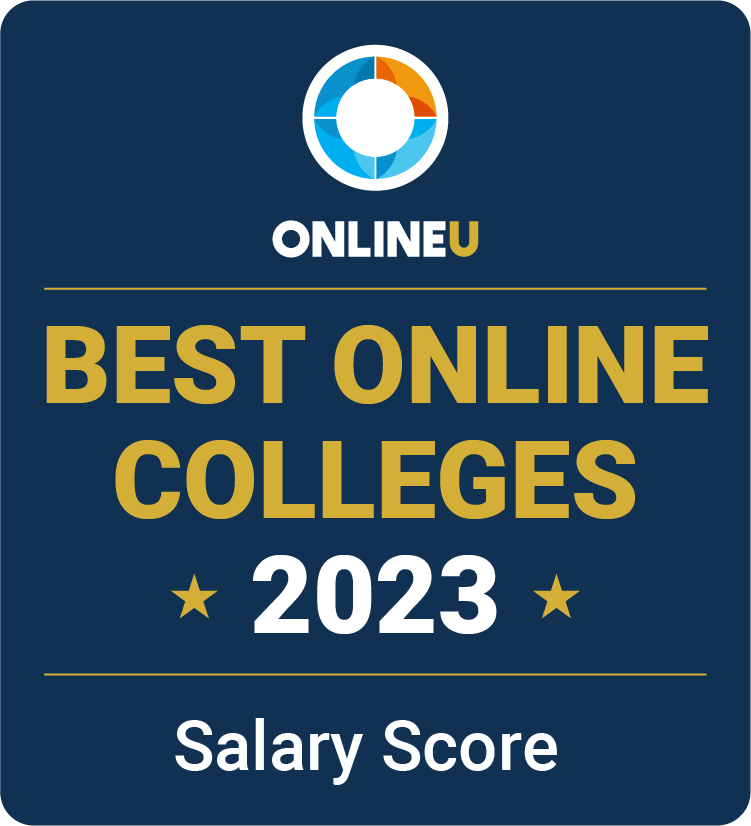 Photography involves the artistic production and manipulation of images. An online photography degree prepares students to use their creativity, technical ability, and equipment to succeed in the industry. Photography professionals understand the role that lighting, composition, shape, shadow, negative space, and background play in their discipline. There is no specific accreditation agency for photography, but the Council for Higher Education Accreditation provides a list of accrediting agencies and accredited schools. Those interested in transferring credits or going on to pursue graduate studies should also pay close attention to accreditation status when researching an online photography degree. The Bureau of Labor Statistics (BLS) predicts that the photography industry will grow by 17% in the next decade, so once you have a degree from an accredited school, you can begin your career.
View our methodology for more details about our list or learn more about OnlineU.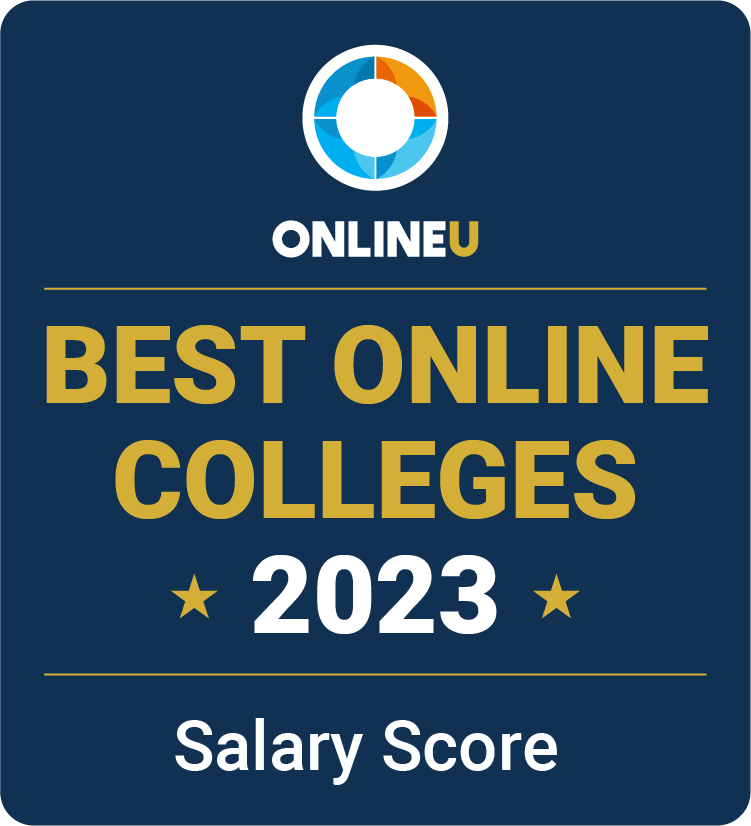 List Of Accredited Online Photography Schools
An Overview of Photography Schools Online
Technology and the internet have made it possible to learn any number of trades and skills entirely online, and that includes the art of photography. Not only can an online photography degree teach you how to use shade, lighting, and scenery to create the perfect photos, but it can introduce you to the business side of the industry and show you how to actually make a living doing something you love.
Before you pursue an online photography degree, you should make sure you understand everything that goes into this program at the bachelor's level. Explore our rankings list above to learn about colleges with photography majors, and continue reading on to learn what this program entails and the photography jobs you can pursue after you graduate.
What Does a Photography Degree Entail?
Photography degree programs help students harness their creativity and technical ability in order to create beautiful or necessary photographs for any number of industries. For example, a student pursuing an online photography degree will need to learn how to capture elegant portraits as well as pictures or images of inanimate objects and landscapes. Students also need to understand the role of lighting, composition, shape, shadow, negative space, and background so they can use the factors to create photographs that inspire.
Generally speaking, a bachelor's degree in photography requires four years of full-time study if no transfer credit applies. Students may be able to transfer credits from previous degree programs, and many programs in this realm do not require a minimum SAT or ACT score to apply.
Are Online Degrees Valid?
The best photography schools online are all fully accredited, so you can rest assured that your school offers the most effective instruction and training money can buy. This goes for both traditional photography programs and degrees from photography schools online.
Many schools that offer online photography degrees also offer the same degrees and curriculum to their on-campus students.
Making sure your school is fully accredited is the best and only way to ensure your online degree will be respected. The field of photography does not have a specific accreditation agency, yet the Council for Higher Education Accreditation provides a list of accrediting agencies and accredited schools. Fortunately, online colleges with photography majors include a range of fully accredited and highly admired colleges and universities.
Many schools that offer online photography degrees also offer the same degrees and curriculum to their on-campus students. This means that, after you graduate, there will be no discernable difference between your online degree and the degree offered to students who attend photography courses in person.
What Major Goes Well With Photography?
While you can major in photography and earn a degree such as the Bachelor of Arts in Digital Photography, there are other majors that pair well with this industry. For example, you could major in fine arts, photojournalism, visual and performing arts, marketing, or even graphic design.
At the end of the day, your college major should tie in closely with the career you want to pursue after you graduate. This means you'll want to spend some time thinking over your career goals before you settle on a degree program and school.
Common Courses for a Photography Major
If you decide to major in photography, you can expect to take a wide range of courses that aim to help you level up your skills and qualifications in the industry. You'll also need to learn about the types of equipment relied on in this field, including commercial grade camera equipment, lighting, photo editing software programs, and more.
Many bachelor's degree programs in photography also require a senior thesis that lets students showcase their portfolio of work, so this is something to look forward to and plan for.
Some of the most common courses required for a photography degree include the following:
Many photographers are self-employed; thus, the need for an understanding of photography as a business is high. This course teaches students about the legal components of photography as a business, as well as marketing strategies and what it takes to run a successful photography operation in today's changing world. Topics covered include setting up a private business, how to create and execute contracts, and managing overhead costs.
Today's photography industry operates almost entirely online, so the need for digital skills is more important than ever. This course introduces students to digital methods of photographic image-making as well as software programs, like Adobe Photoshop. Students learn the advantages and disadvantages of using a fully digital camera and how to maximize technology to create the best, most advanced images possible.
This course teaches students about the traditional, technical, and historical approaches photographers utilize when using their skills and expertise to create a documentary. For example, different film and lighting techniques will be discussed, and students will study some of the best representations of documentary photography currently available today. This course covers both still photos and videography as well as the various techniques harnessed within each industry.
Learn the full history of photography from its beginnings in 1839. Find out how photographs were made in the 1800's as well as the historical context of this field and its progress over time. Students also discover many of the world's first photographs while learning how this industry was used to capture some of the most historically significant events of mankind.
Photography Lighting Basics
Lighting is one of the most important factors utilized to create high-quality and impactful photography, and students in this program need to master its use. This course teaches students how light reacts and reflects during the photographic process and how good lighting can portray different emotions and feelings within a certain image. Topics covered include ambient light versus flash or studio light, light angles, using long exposures and film speeds, and other lighting techniques.
Photography Jobs
While nearly everyone has a high-quality camera on their smartphone these days, the field of professional photography is far from dead. Individuals and businesses still rely on photographers with professional skills in order to stage and create photographs for any number of occasions, and there are many industries that rely on professional photographers in order to market their products.
For the most part, a bachelor's degree in photography is enough to get started in this dynamic industry. However, a master's degree in photography can help graduates get their foot in the door when it comes to management positions and higher pay.
Some of the most common photography jobs available today include the following:
Annual Median Salary:
$38,950
Photographers take pictures of events, landscapes, people, groups, and more. Their photographs are used in a range of media — from social media campaigns to advertisements, magazines, and newspapers. Photographers also use various computer software programs in order to improve and perfect their pictures to meet client expectations or project requirements. Fortunately, job opportunities in this field are expected to increase 17% from 2020 to 2030, which is more than twice as fast as the average of all U.S. occupations combined.
Annual Median Salary:
$100,890
Art directors oversee various projects that infuse art with photography and other elements of design. While their work can vary widely, they are often in charge of the visual elements of television, film, live performances, advertisements, and video games, to name a few areas. Some of the most common industries that hire art directors include advertising, movie production, public relations, and publishing.
Annual Median Salary:
$62,680
Film and video editors use their artistic talents and creative abilities to improve images for entertainment or other purposes. Not only do they shoot and record images that are used for any number of purposes, but they use video editing software to organize footage so it fits with a project's goal. Film and video editors might also discuss various techniques that can be utilized to improve a scene so that information, a feeling, or a point of view is properly portrayed.
Annual Median Salary:
$50,710
Graphic designers use their knowledge and skills to create or enhance various visual concepts, which can include anything from advertisements to art displays. They often develop the full layout for products that are marketed for sale, and they present their design concepts to art directors, manufacturers, and other businesses that need graphic design work. While many graphic designers are self-employed, others work in advertising, public relations, and specialized design services.
Special Effects Artists and Animators
Annual Median Salary:
$78,790
Special effects artists and animators use computer programs and their creative eye in order to create models, images, and visual effects for television, movies, and other forms of media. They often begin their work after reading a script or plan, and they frequently collaborate with a team of artists and animators from there. The BLS reports that most special effects artists and animators are self-employed, but that others work in fields like the movie and television industry, the video game industry, or public relations.
Benefits of a Photography Degree
As you look over the jobs for photographers we outlined above, you may notice that most jobs in this field require a bachelor's degree to get started, so you may not need to pursue a master's degree in order to begin a profitable career.

Pay can also be high for many photography careers, especially those that serve professional industries like advertising, public relations, movies and film.

Better yet, photographers report a very high level of job satisfaction, according to CareerExplorer. In fact, photographers who rated their jobs gave an average star rating of 3.9 out of 5, putting this career in the top 12% of all jobs combined.

Another benefit of an online photography degree is the fact that business ownership is common in this field. In fact, the BLS reports that 64% of all photographers were self-employed, as of May 2021. If you are someone who wants to work for yourself one day, pursuing a photography degree online is definitely one way to get there.
With that being said, it's worth noting that not all photographers earn a lot — especially at first. While photographer salaries reflect the fact that many professionals in this field only work part-time, the BLS reports that the median annual salary for photographers works out to just $38,950. Meanwhile, the bottom 10% of earners brought in $24,540 and the top 10% of photographers earned $77,760 that year.
Bottom Line
If photography is one of your passions and you are hoping to turn it into a career, earning a degree in photography is one of the best ways to get started. This is true whether you want to earn a bachelor's degree in photography, or if you decide to pursue an online Master of Fine Arts. Your technical skills are bound to improve either way, and your job prospects should also get a boost as a result.
That said, you have some research to do before you dive right into a photography degree program. Not only do you want to research and compare accredited colleges with photography majors, but you'll want to figure out how to pay for school using a combination of student loans, scholarships, and other financial aid.
Related Articles
2023 Best Online Graphic Design Degrees
Find the best online graphic design degrees in 2023 from our list of accredited colleges ranked by popularity.
2023 Best Online Art Design Degrees
Read our list of the best online bachelor's degrees in art and design in 2023. Choose the best online program that fits your needs.