2023 Best Online Philosophy Degrees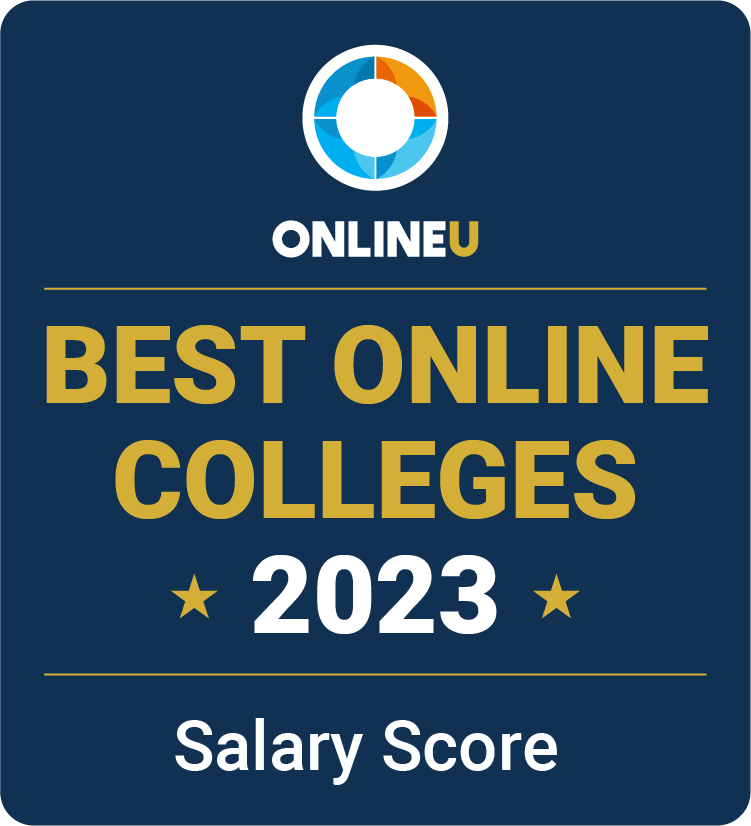 Understanding philosophy can help us make sense of the world and the ethical and moral standards by which we live. An online bachelor's in philosophy can help you understand the fundamental truths about yourself and others in order to become an effective decision-maker, problem-solver, and leader. We've ranked the programs on our list by online enrollment so you can choose from popular programs to help fulfill your career goals in fields such as law, healthcare, and education.
However, if you're unsure if majoring in philosophy is right for you, an online bachelor's degree in political science or sociology may also be worth exploring. View our methodology for more details about our list, or learn more about OnlineU.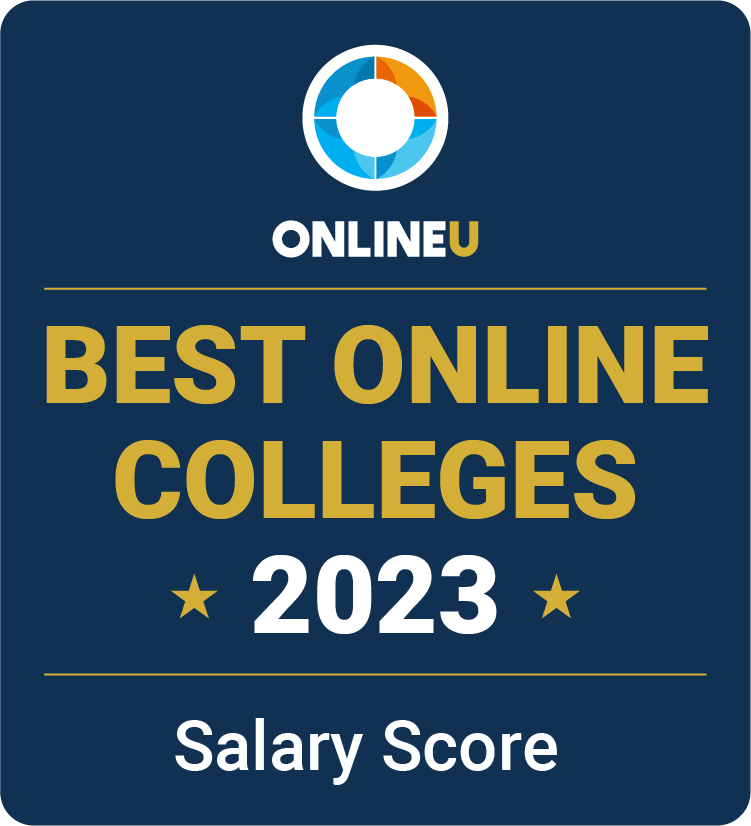 ADVERTISEMENT
Online Philosophy Bachelor's Degrees You May Be Interested In

Annual Tuition: $11,700
1 Programs (view all)
---
List Of Accredited Online Philosophy Schools
| School | Online Enrollment | Annual Tuition |
| --- | --- | --- |
| American Public University System | | |
| Arizona State University | 33,410 | $24,413 |
| Fort Hays State University | 4,411 | $15,360 |
| University of Arizona | 2,558 | $11,800 |
| Washington State University | 2,437 | $26,419 |
| University of Massachusetts - Lowell | 2,164 | $33,574 |
| University of North Carolina at Greensboro | 2,155 | $22,562 |
| University of Memphis | 2,009 | $13,752 |
| University of Arkansas at Little Rock | 1,676 | $21,754 |
| University of Southern Mississippi | 1,665 | $10,896 |
Overview of Online Philosophy
There are a variety of degree and certificate programs available for those interested in pursuing a degree in philosophy. Philosophy degrees are available at the associate, bachelor's, master's, doctoral, and certificate level.
Students obtaining a degree in philosophy will be equipped with critical thinking, reasoning, and communication skills. Those seeking an advanced degree further their critical thinking skills and focus on a specialized area of study.
Online Bachelor's Degrees in Philosophy
Students seeking a bachelor's in philosophy will learn how to structure arguments, write concisely, and clearly communicate their ideas. Coursework includes classes in symbolic logic, rationalism, and modern and postmodern philosophy, among others. Programs are 120 credits and take four years to complete.
Bachelor's degree programs are offered at colleges and universities, with many schools offering programs online. A high school diploma or GED is required for admission as well as letters of recommendation and application essays. Students are often asked to submit SAT or ACT scores, depending on the school.
All Bachelor's of Arts degrees have a liberal arts component. Classes covering topics in this area are typically taken during the first two years of study. Courses specific to your major are taken during the final two years. A bachelor's degree is required for those wishing to seek an advanced degree.
Students obtaining a bachelor's degree in philosophy will be equipped with excellent reasoning, and communication skills as well as a broad liberal arts background upon entering the workforce. Bachelor's degrees in philosophy are often used as a stepping stone towards higher level degrees in law and business.
The Importance of an Accredited Online Degree in Philosophy
Attending an accredited school ensures that students receive a high-quality education. Accreditation is a voluntary review process schools undergo to ensure programs are taught by qualified faculty members and curriculums are held to high academic standards.
Obtaining a degree from an accredited institution also signals to employers that graduates have received a quality education. If students choose to transfer schools or obtain a higher degree, accreditation ensures that other institutions will recognize their prior coursework and degree. Accreditation also allows schools to disburse federal financial aid dollars. Those who enroll in a school that has not earned accreditation status will not be eligible for federal grants or loans.
What Specializations Are Available for Philosophy Degrees?
Students in an online philosophy degree program may be able to choose a specialization in several areas, including:
Ethics: Students in this specialization will study ethical reasoning and argument. They will learn how to apply ethical theory to real-world problems in society, politics, the environment, and animal welfare. Students may take classes in contemporary moral issues and international justice.
Morality, Politics, and Law: Students will apply philosophical reasoning and analysis to political theory and law. This specialization may be of particular interest to students wishing to pursue careers in law or public policy. Students in this track may take courses in the theories of law, social and political ethics, and moral philosophy.
What Professional Associations Are Available for Philosophy Students?
Joining an association allows individuals to continue professional development in their field, network with others, and stay up to date with industry news or trends. The following professional associations are available to those in the philosophy discipline:
American Philosophical Association (APA): The APA aims to promote the profession and discipline of philosophy and advocate for greater understanding and value of the field. Several services offered to APA members include scholarships, teaching support, career development, and advocacy.
American Philosophical Society (APS): Founded in 1743 by Benjamin Franklin, the APS is the oldest academic association in the United States. The association encourages intellectual fellowship and inquiry by engaging leaders in various fields and supporting research and advancement in the field.
Association for Practical and Professional Ethics (APPE): The APPE is an international organization that promotes ethical education and conduct in professional and public spaces. APPE members have the opportunity to network with other scholars or professionals, attend conferences, and build ethics-based leadership skills.
Frequently Asked Questions About Philosophy Degrees
What can I do with an online degree in philosophy?
Students who earn online degrees in philosophy will acquire valuable critical thinking, analytical, problem-solving, and communication skills that can be applied to numerous occupations, especially when coupled with advanced degrees in other fields. For example, students who intend to pursue careers in law, business, economics, public policy, or social work often earn their bachelor's degrees in philosophy before studying a more specific subject at the graduate level.
Are entry-level jobs available to people who have earned bachelor's degrees in philosophy?
Yes, entry-level positions are available in many industries. For example, graduates with online bachelor's degrees would be eligible for positions as marketing analysts, sales representatives, and paralegals.
How much can I expect to earn with an online degree in philosophy?
Philosophy is a versatile major that provides students with a wide range of skills that can be applied across occupations. With so many career options available, the salary range is hard to define. Of course, there is the option of earning a doctorate in philosophy and becoming a college instructor, with a median annual salary of $76,160.
Related Articles
2023 Best Online Bachelor's Degrees in the U.S.
Earning an online bachelor's degree can vastly expand your career options and earning power. We've ranked the best colleges by alumni salaries.
2023 Best Online Master's Degrees
A master's program can expand your employment options and earning power. Explore our list of the best online master's programs based on alumni salaries.