2023 Best Online Paralegal Certificates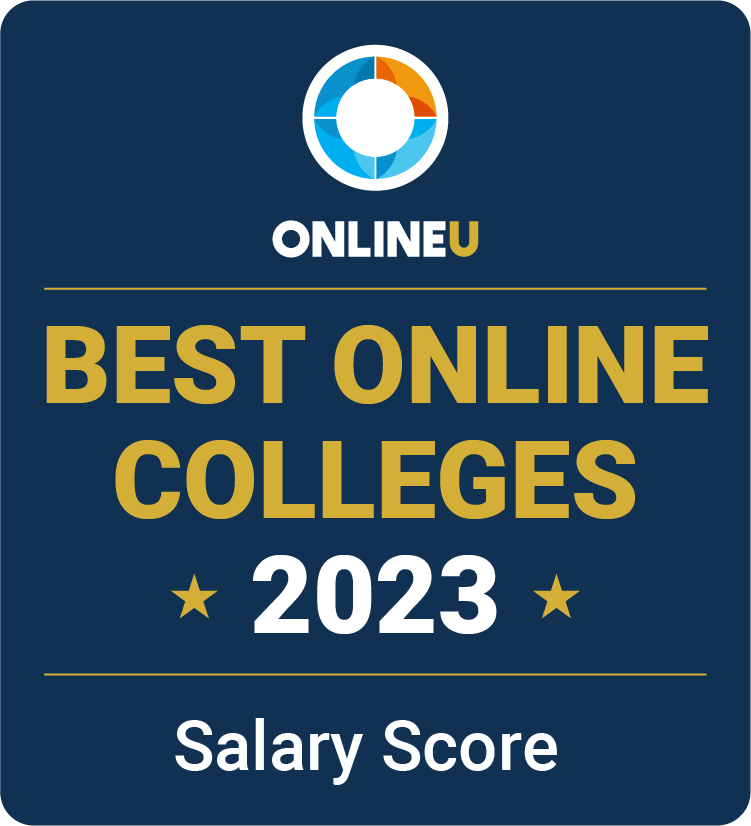 An online paralegal certificate teaches students a variety of skills that are necessary for those involved in the daily operations of a law firm. Paralegals perform tasks such as drafting legal documents, reviewing case records, and summarizing depositions. Certificate programs provide a foundational understanding of public records research, investigations, legal ethics, and document preparation.

Prospective students often find paralegal programs at the community college level. Graduates can pursue entry-level positions or combine a certificate in paralegal studies with an associate degree or bachelor's program to seek advanced opportunities in the field. Alternatively, students may pursue an associate paralegal degree, which explores similar subject matters.

View our methodology for more details about our list or learn more about OnlineU.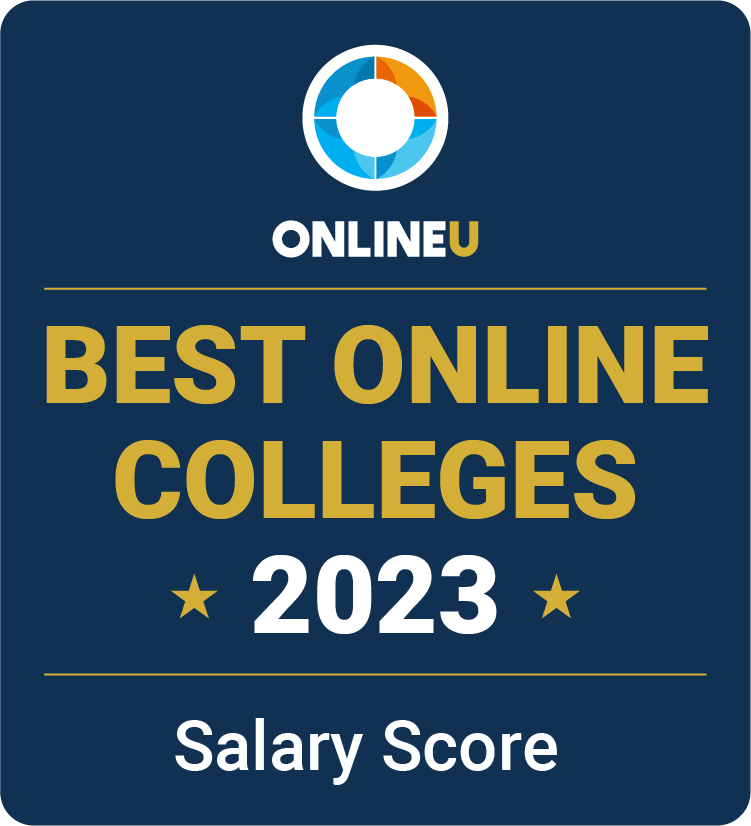 ADVERTISEMENT
Online Paralegal Certificate Degrees You May Be Interested In
---
List Of Accredited Online Paralegal Schools
| School | Online Enrollment | Annual Tuition |
| --- | --- | --- |
| San Joaquin Delta College | | |
| Rio Salado College | 2,951 | $7,854 |
| American Public University System | 1,724 | $7,360 |
| Central Texas College | 1,486 | $7,440 |
| Prince George's Community College | 1,058 | $8,474 |
| University of Cincinnati | 999 | $27,932 |
| Central Carolina Community College | 998 | $8,698 |
| Massachusetts Bay Community College | 596 | $10,320 |
| The University of Texas at San Antonio | 191 | $21,528 |
| Mohave Community College | 78 | $7,008 |
Overview of Online Paralegal Studies
Paralegal studies programs teach students the essential functions of a paralegal's role, which include taking notes, preparing case exhibits, interviewing witnesses, and summarizing reports. Professors also stress the profession's limits because paralegals must serve a support role and not offer legal advice.
Paralegal studies programs teach students the essential functions of a paralegal's role, which include taking notes, preparing case exhibits, interviewing witnesses, and summarizing reports.
Applicants can find a range of online programs at all degree levels, including full-time, part-time, fully online, and a hybrid of online and in-person delivery. A certificate in paralegal studies is an educational option that offers a specialized one-year credential in the field. The next level is a two-year associate degree, which provides the most common educational pathway to becoming a paralegal. Bachelor's programs last four years and contain more advanced courses. Finally, master's degrees offer experienced paralegals an additional credential to potentially improve their marketability.
What to Expect From an Online Paralegal Certificate Program
Paralegal certificates are designed to provide an intensive education in this discipline. They usually require 24-30 credit hours to complete and last 9-12 months for full-time students. Because online paralegal studies certificates are so concentrated, most have a similar curriculum. Classwork typically begins with an introductory course on law and related terminology, followed by classes on civil and criminal litigation, legal research and writing, and ethics. Although paralegal degree programs often include an internship, this practice is uncommon in certificate programs.
Many students entering a certificate program already hold a degree in another major and want to pivot careers. Although some participants only hold a high school diploma or GED, it's difficult to work as a paralegal with only a certificate and no other higher education. Instead, employers typically hire paralegals with one of the qualifications below:
An associate or bachelor's degree in paralegal studies
An associate or bachelor's degree in any major plus a certificate in paralegal studies
Certification Requirements for Paralegals
Graduates of a paralegal certificate program are considered "certificated," a unique term that means the individual is qualified to work as a paralegal. But they can also choose to pursue a certification in order to add an extra credential to their resume. Certification isn't necessary, but it may make a candidate more appealing to some employers.
Graduates of a paralegal certificate program are considered "certificated," a unique term that means the individual is qualified to work as a paralegal.
At least three organizations grant professional certifications to paralegals who pass an exam after completing their paralegal education. Graduates of certificate programs are eligible for any of the following certifications:
Accredited Paralegal Programs
Schools can earn either national or regional accreditation by passing an independent review of their curricula, faculty, and services. Both types of accreditation allow students to receive federal financial aid and indicate that a college provides high-quality education. However, regional accreditation helps a student transfer their credits to another college with the same type of accreditation.
Paralegal studies certificates can also earn recognition from two specialized organizations: the American Bar Association (ABA) and the American Association for Paralegal Education (AAfPE). The ABA has a long history certifying the quality of law degrees and lawyers and creating guidelines for paralegal education programs. The AAfPE has also outlined specific eligibility criteria for paralegal programs. The ABA refers to program recognition as approval, and the AAfPE calls qualified programs members of its group. Some employers prefer to hire graduates from schools recognized by one of these agencies, so choosing an unrecognized program may impact your future employment opportunities.
How Much Does a Paralegal Certificate Program Cost?
The price of a certificate program varies by school. The median annual tuition rate is $6,995 among our list of the most affordable online paralegal certificates. These rates were calculated using out-of-state tuition rates unless in-state tuition is offered to all online students. To understand the total cost of a certificate program, It's important to research each program's costs — including books and supplies — and apply to all available financial aid.
Paralegal Careers
An online paralegal certificate qualifies alumni for just one job. But there's potential for variety within the paralegal field, and graduates of the same program can choose divergent career paths. According to the Bureau of Labor Statistics (BLS), paralegals earn a median annual salary of $52,920 and can expect a 12% increase between 2020 and 2030.
According to the Bureau of Labor Statistics (BLS), paralegals earn a median annual salary of $52,920 and can expect a 12% increase between 2020 and 2030.
Nearly three-quarters of paralegals work for private law firms and 12% work for government agencies. Within these work environments, they cover the entire range of legal issues. Paralegals require exacting attention to detail, clear writing skills, and empathy because they're often dealing with emotionally vulnerable clients. We've listed the top five legal practice areas for paralegals below, providing data on these specialty areas from NALA's 2020 workforce survey.
Paralegals in this domain help litigators prepare for noncriminal trials. They interview witnesses, prepare and document exhibits, and review the opposing side's evidence during discovery.
These paralegals work for attorneys who specialize in seeking damages for clients. They also help lawyers prepare for trial, depose witnesses, and visit the scenes of accidents to document surroundings.
Attorneys in this field help clients with divorce proceedings and custody disputes. Family paralegals write summaries of depositions, prepare exhibits for trials in family court, keep meticulous notes of proceedings, and write official letters for lawyers to sign.
Paralegals can work on either side of the criminal justice system in the offices of prosecutors or defense attorneys, including public defenders. Either type might coordinate witness testimonies, take statements from investigators, and help lawyers perform mock trials.
These employees may work directly for an insurance company or for a law firm contracted by an insurer. They collect patient medical information, document evidence gathered by fraud investigators, and summarize company policies for attorney review.
Is a Paralegal Certificate Worth It?
Higher education can be costly in terms of money and time. Even a year-long certificate program comes with trade-offs that differ for every individual. However, many graduates of paralegal programs have secured rewarding careers, so it's worth weighing the pros and cons with personal circumstances in mind.
Potential Benefits
Paralegals make higher-than-median wages and enjoy faster-than-average job growth. The BLS attributes the field's expansion to the public's appetite for cheaper legal services, which has led to lawyers hiring more paralegals and allowing them more responsibilities.
A paralegal's knowledge and skills are transferable to new positions across employers and types of law. Because they share common tasks, no matter their specialty area, professionals often have a wealth of relevant experiences to share with potential employers in other domains.
Studying online can offer a wider choice of programs and more flexibility to balance responsibilities than enrolling in a campus-based program. This may appeal to certificate students who already work full-time.
Potential Drawbacks
Although a program often takes only a year to complete, paralegals may need a degree in addition to a certificate in order to land a job. This can mean additional time and expense added to their college costs.
It may be difficult to network during an intensive online paralegal program because students may never meet their classmates or professors in person. Paralegal students can volunteer for a legal aid organization to partially offset this, but only if there's one in their area.
FAQs About Paralegal Programs
Can I Be an Online Paralegal?
Paralegals typically follow the work arrangements of their employers, which might include flexible schedules with some days working from home but rarely results in fully remote work. Employees of litigators are typically needed in court to help with exhibits and offer in-person support. Any hybrid work arrangements will be subject to these requirements.
How Do I Become a Certified Paralegal?
Alumni of ABA-approved or AAfPE member programs can take a certification exam offered by NALA, NFPA, or NALSP. Certified paralegals need to keep their certifications up-to-date by documenting continuing education. They may also need to take refresher exams periodically.
Can I Be a Paralegal Without a Degree?
Legal employers generally only hire paralegals who have at least an associate degree in any major plus a paralegal certificate. The applicant can also secure work with a bachelor's degree in paralegal studies and may be hired with an associate degree or certificate in the subject.
Do Paralegals Make Good Money?
The median annual wage of paralegals is about $11,000 higher than the median for all U.S. jobs. The highest earning positions are in the federal government, followed by the finance and insurance industries. The least lucrative positions are in state government.
Related Articles
Complete Guide to Accredited Online Certificate Programs
Explore this extensive list of accredited colleges offering online certificate programs and diplomas. Compare popular programs or research non-profit schools.