2023 Best Online Doctoral Degrees in Occupational Therapy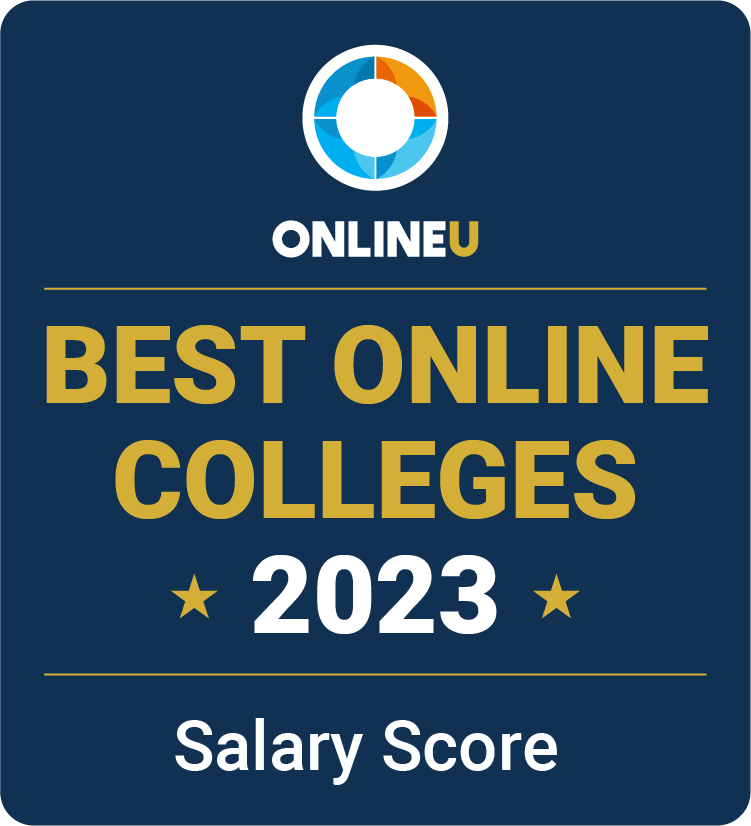 Occupational therapists treat patients who are injured, ill, or have a disability by helping them develop or recover daily life skills. Occupational therapy is a growing field with a projected increase in demand of 17% over the next decade. There are many online degree programs available, which allow working professionals to advance their careers in this rewarding field. Students hoping to become licensed occupational therapists will need a doctorate in the field.
View our methodology for more details about rankings or learn more about OnlineU.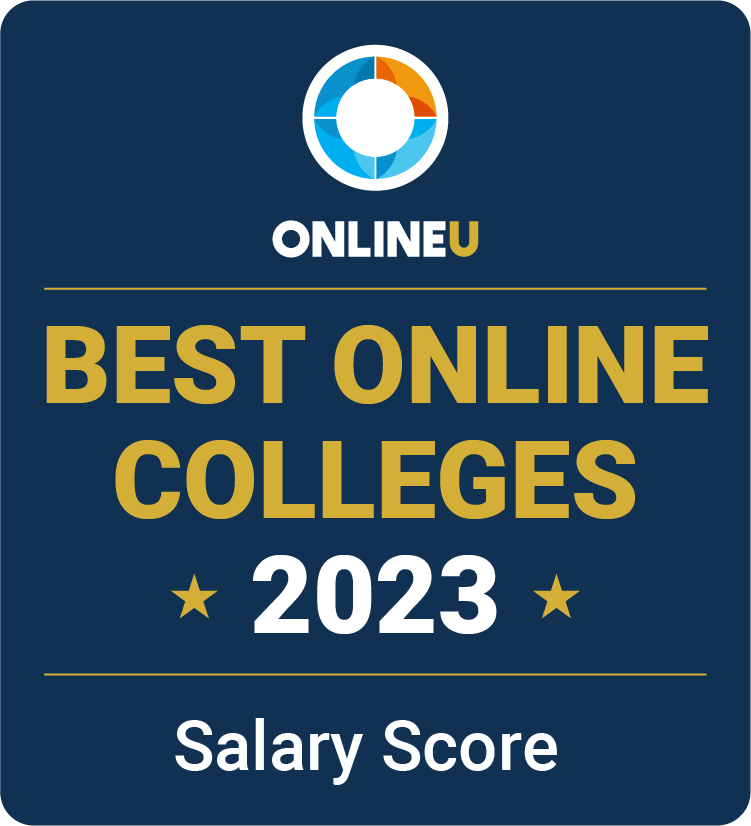 2023 Best Online Doctoral Degrees in Occupational Therapy
What Is Occupational Therapy?
Occupational therapists treat patients with illnesses, injuries, or conditions that limit their ability to complete professional, personal, or educational obligations. They may collaborate with other healthcare professionals, such as psychologists, general practitioners, and physical therapists, to ensure that individuals can complete work tasks and activities like bathing and eating.
Occupational therapists help patients develop or regain motor skills, remain organized at home, improve mobility and balance, and learn to use assistive devices. People experiencing conditions like chronic pain, brain injuries, Alzheimer's disease, and low vision can benefit from occupational therapy.
Compassionate, patient individuals with strong interpersonal skills can thrive as occupational therapists. Their work requires creativity and flexibility, as each patient may require different treatments. Occupational therapy licensure is required for all individuals looking to practice professionally.
Though most occupational therapy workers possess master's degrees, some occupational therapists pursue doctoral-level education. This guide explores the best online occupational therapy doctorate programs.
Online Occupational Therapy Programs
Online doctor of occupational therapy programs allow students to earn their degrees from the comfort of their homes, often without any in-person requirements. Distance learning requires strong self-motivation and drive, however. Some schools split their programs into entry-level and post-professional distinctions.
Courses in an Online Doctorate in Occupational Therapy
The following courses are common requirements in occupational therapy doctoral degree programs:
This course explores how occupational therapists can develop respect and trust in their clients. Rather than prescribing a hard-and-fast pathway for patients to reach their goals, these professionals must collaborate with clients to communicate clearly and recognize their needs.
Physical rehabilitation courses cover the practical work required to build strength and complete tasks. Instructors explore ways to help patients recover physically from illnesses and other conditions.
This course covers the physical structures of the human brain. Occupational therapists benefit from this course by understanding the link between brain conditions and their physical manifestations.
How Much Does an Online Doctorate in Occupational Therapy Cost?
Costs for online occupational therapy doctorates vary significantly based on location, courseload, and reputation. On the lower end, some programs may cost around $13,000, while others can increase to about $28,000 or more. Along with tuition costs, prospective enrollees should prepare for associated fees for technology, any necessary travel, and labs. Online students can still pursue several forms of financial aid to help pay for their education.
What Can You Do With an Occupational Therapy Doctoral Degree?
Individuals with occupational therapy doctorates typically pursue employment as occupational therapists. Employment projections from the U.S. Bureau of Labor Statistics (BLS) indicate that the profession will grow by 14% from 2021-2031 — a rate that more than doubles the national average for all occupations.
However, one survey found that occupational therapists are not as happy with their jobs as other professionals. While they reported that they felt their jobs were meaningful and fulfilling, the survey revealed that they may feel like they deserve more compensation for their work.
Occupational Therapy Careers
Individuals seeking occupational therapy careers, especially people who earn doctorates in the field, typically work as occupational therapists. Graduates who complete PhDs generally find work in academia or research instead of as occupational therapists. The following section explores these available professional pathways.
Annual Median Salary:
$85,570
These professionals develop treatment plans for patients, aiding them in completing specific professional or personal tasks. They evaluate each client's needs to create goals and develop plans to meet these goals. Occupational therapists may provide specific exercises, educate family members and caretakers, and instruct patients in using assistive devices.
Their work varies based on their chosen patient population. For example, some occupational therapists focus on pediatrics to assist with children, while others opt to work with older patients. Along with age differences, occupational therapists can help individuals with specific conditions, including low vision or trouble with eating.
Annual Median Salary:
+12%
This role only applies to individuals with PhDs in occupational therapy. A PhD focuses more on research than practical assistance with patients, allowing them to work in academia rather than in the field with clients. Postsecondary teachers instruct classes in colleges and universities. With a PhD in occupational therapy, these professors possess a high-level mastery of the field to teach students about best practices in care.
Occupational Therapy Certifications
Occupational therapists can specialize their work by pursuing certifications from the American Occupational Therapy Association (AOTA). These credentials allow professionals to work with specific patient populations or conditions. Though each certification may apply similar requirements, occupational therapists seeking certification should always research any requirements before choosing to pursue the credential.
AOTA certifications require 3,000 hours of experience in the subject area to qualify. As of 2022, professionals do not need to complete certification examinations for some AOTA credentials. However, the association plans to launch more certification tests in mid-2023. Occupational therapists with these credentials must renew them every five years by accruing at least 1,500 hours of relevant experience, along with 60 hours of professional development activities.
The following section includes advanced AOTA certifications for occupational therapists but is not an exhaustive list.
Occupational Therapy Licensure
To work as an occupational therapist, each candidate needs national and state licensure. The National Board for Certification in Occupational Therapy (NBCOT) provides licenses on the national level based on examination. To qualify for the exam, each candidate must have completed an Accreditation Council for Occupational Therapy Education (ACOTE)-approved master's program.
Each state maintains different requirements, but to legally practice professionally as an occupational therapist, a candidate must also receive state licensure.
What to Look for in an Occupational Therapy Program
Above all, prospective enrollees in online occupational therapy doctorate programs should ensure each school's accreditation status. Accreditation is a process through which an independent third-party organization evaluates a school or program to ensure that it meets rigorous standards. Attending programs and schools that have received accreditation signals to employers that graduates have received high-level, industry-standard education.
Organizations like the Higher Learning Commission and Western Association of Schools and Colleges confer institutional, school-wide accreditation upon colleges and universities. On the programmatic level, the ACOTE awards the status to programs that meet its standards.
Some schools offer fully online occupational therapy doctorate programs, which may deliver coursework synchronously or asynchronously. With synchronous coursework, enrollees must log on at set times for lectures, while asynchronous students can complete assignments on their own schedules.
Location also plays a key role in selecting an online occupational therapy doctorate program. While some schools deliver their coursework completely online, they may still include limited in-person experiences, requiring enrollees to travel to campus.
Frequently Asked Questions About Occupational Therapy Degrees
Students interested in online occupational therapy doctorate programs typically have questions about schools, the field, and degree timelines. Explore answers to frequently asked questions about occupational therapy below.
Is It Worth It To Get a Doctorate in Occupational Therapy?
---
Though it requires a significant investment, individuals planning to perform research or teach in the occupational therapy field may find it worthwhile to earn doctoral degrees in the field. Aspiring occupational therapists currently only need master's-level education to qualify for the role, making a doctoral degree in the field an additional investment of time and money.
ACOTE has pushed for a doctoral education mandate to work as an occupational therapist, but as of 2022, occupational therapists only need master's-level credentials.
How Long Does it Take to Get an Occupational Therapy Doctorate?
---
A full-time occupational therapy doctorate may take as little as three years to complete, though some take five or more. Candidates typically spend four years in bachelor's programs and an additional two years earning master's degrees. In total, the complete timeline may amount to ten or more years.
Is an OTD the Same as a PhD?
---
No, an OTD is not the same as a PhD. An occupational therapy doctorate covers more clinical, practical work in the field, while a PhD suits individuals looking to perform research or pursue careers in academia.
Occupational Therapy vs. Physical Therapy: What's the Difference?
---
Though occupational therapy and physical therapy share some similarities, their intentions differ. While physical therapy broadly focuses on helping clients improve bodily movements, occupational therapy aims to improve patients' performance in completing personal and professional tasks.
Why Trust Us?
60,000 Degrees Researched Annually
20,000 Hours Spent on Research Annually
Launching Rankings Since 2009
Meet our team
Related Articles
2023 Best Online Master's Degrees
A master's program can expand your employment options and earning power. Explore our list of the best online master's programs based on alumni salaries.
The 100 Most Popular Accredited Online Schools & Colleges
These popular accredited online schools have established strong brands that resonate with a large number of the prospective students who visit our site.