2023 Best Online Occupational Safety Degrees
ON THIS PAGE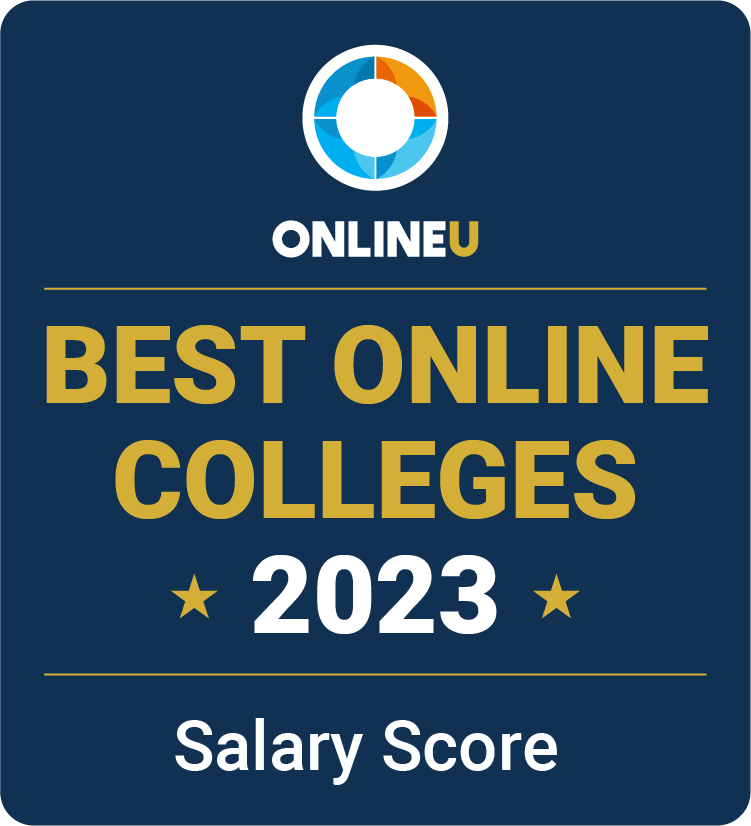 An online bachelor's degree in occupational safety and health (OSH) provides students with a thorough overview of workplace safety standards, processes, and challenges. OSH professionals work in various places, such as hospitals, construction sites, and manufacturing plants, to protect employees and the public by ensuring that safety practices are enforced. Most OSH careers also require certification to specialize in certain areas, such as general industry, construction, and risk management. Similarly, an online bachelor's degree in human resources can help students develop skills in implementing workplace policies and procedures that meet organizational standards.
We've ranked programs by online enrollment so you can easily see which are the most popular options that may help you achieve your career goals. View our methodology for more details about our list, or learn more about OnlineU.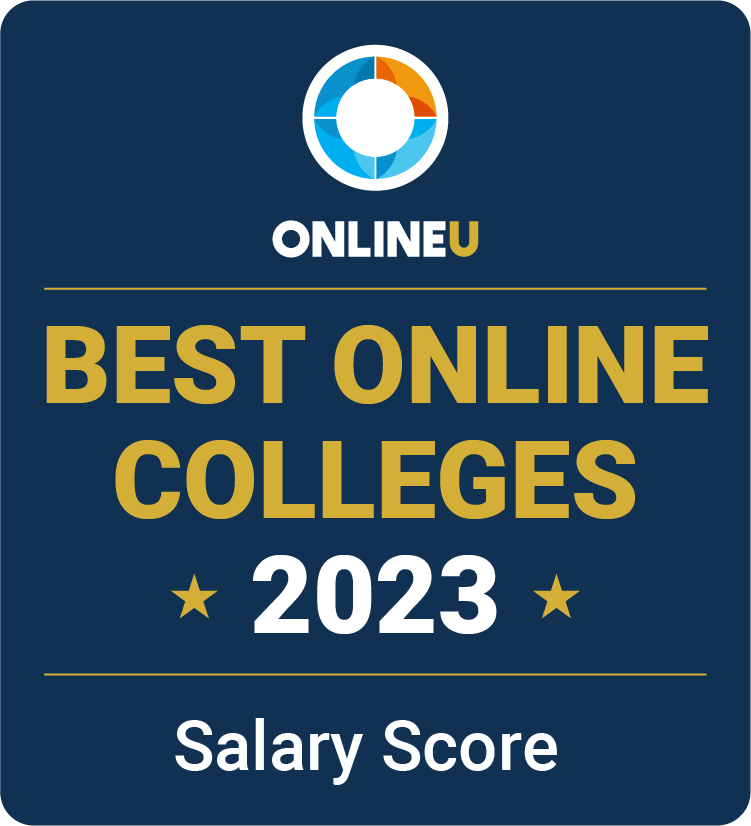 ADVERTISEMENT
Online Occupational Safety Bachelor's Degrees You May Be Interested In


Columbia Southern University
---
List Of Accredited Online Occupational Safety Schools
| School | Online Enrollment | Annual Tuition |
| --- | --- | --- |
| Columbia Southern University | | |
| Embry-Riddle Aeronautical University - Worldwide | 8,378 | $9,912 |
| Trident at AIU | 4,966 | $9,240 |
| Central Washington University | 2,745 | $23,954 |
| University of Alaska Anchorage | 2,401 | $28,084 |
| Eastern Kentucky University | 2,187 | $19,948 |
| Waldorf University | 1,950 | $8,700 |
| Indiana State University | 1,894 | $20,160 |
| Athens State University | 1,833 | $13,224 |
| Southeastern Oklahoma State University | 969 | $15,390 |
Overview of Online Bachelor's in Occupational Safety Degrees
An OSH bachelor's degree provides students with the skills and knowledge to make various workplaces hazard-free through foundational training in subjects, such as emergency management and accident investigation. Graduates often enter jobs in manufacturing or governmental sectors to confirm that employees are adhering to strict safety, environmental, and health regulations.
A bachelor's in OSH typically includes 120-124 credit hours and is designed to be completed in four years by full-time students. However, part-time learners may take between five and seven years to finish their degree. Students who cannot relocate or need to fit classes around a work schedule can pursue an online program in occupational safety.
Common Courses
OSH professionals must know how to identify, communicate, and address safety concerns in various contexts. Therefore, core coursework in an online bachelor's degree program includes classes on fire safety, handling dangerous materials, and ergonomics, to name a few. The curriculum also helps build skills, such as risk management, communication, and problem-solving. Online students learn about the legal, financial, and technical aspects of health and safety while being introduced to emerging challenges in the field.
Explore some of the standard required online courses for this degree below.
Accident Investigation: Typically listed as an elective, this class teaches students how to analyze hazardous situations in the workplace. Students apply causal theories and models to real-world accident scenarios while being trained in accident investigation in order to develop improved safety practices.
Construction Safety Management: This course covers safety practices relevant to workers and clients in the construction industry. It introduces students to the tools, metrics, and principles used to measure and manage risk at worksites. Specific topics include safety procedures for machinery, workplace violence, and handling hazardous substances.
Environmental Issues for Safety and Health: Due to increasing climate change concerns, this class covers how industrial practices can be designed to prevent sea, air, and land pollution. Students learn best practices in the field while preparing for a career in environmental science, particularly as it relates to conservation efforts.
Fundamentals of Occupational Safety and Health: This class introduces students to the field of OSH. Students learn how legal and regulatory measures about worker safety have historically evolved. They also learn about the role of safety professionals in the workplace, including challenges they face.
Fundamentals of Industrial Hygiene: In this class, students prepare to become industrial hygienists by learning about OSH practices concerning hazardous materials and substances that cause illnesses. In addition to studying the laws that regulate industrial cleanliness, students also learn about practices that prevent exposure to harmful substances.
Career Paths for Occupational Safety Graduates
A bachelor's degree in occupational safety prepares graduates with the knowledge necessary to work in several industries. For example, OSH professionals ensure businesses and individuals follow procedures to stop injuries and diseases from occurring in hospitals, construction sites, schools, offices, and factories. Given their knowledge of safety practices, health professionals may also be involved in designing and implementing environmentally friendly business practices that align with federally mandated laws and regulations.
An OSH bachelor's degree is necessary for most occupational safety specialist jobs, and it also prepares students for graduate study in the field.
In general, employers prefer to hire individuals who have completed coursework in a degree program that has prepared them for the field. In fact, an OSH bachelor's degree is necessary for most occupational safety specialist jobs, and it also prepares students for graduate study in the field. However, only a high school diploma is required to become an OSH safety technician, so it's possible to acquire a position in this field without prior work experience.
Below are some potential jobs that graduates can apply for with an OSH bachelor's degree:
Occupational health and safety specialists and technicians identify and measure various workplace hazards. They develop safe processes that reduce the risk of accidents. In addition to conducting routine inspections, these professionals also analyze data to improve understanding around potential threats for employers and their employees so they can address these issues.
Compliance managers are employed in various settings, ranging from offices to factories, to maintain the ethical and regulatory standards related to daily functions via investigation and reporting. For example, they observe local, state, and federal regulations, including issues related to occupational health and workplace safety.
Environmental science and protection technicians work in the private and public sectors to monitor threats to the natural world, such as pollution and chemical contamination, to ensure environmental health and safety measures are met. These duties involve a wide spectrum of public health issues, such as water cleanliness, air quality, and food safety.
Are you undecided about your major? Explore our career finder tool to see where popular programs can lead you on your career path.
Accreditation
Students should verify a school's accreditation status when deciding on an online degree program. An accredited college or university has been independently evaluated in areas such as curriculum strength and faculty quality to determine whether it meets the national standards for academic excellence. Accreditation is especially crucial for online learners because it signals a degree's credibility to potential employers. It also allows all students to transfer credits and receive federal funding.
While institutional accreditation applies to a college or university as a whole, programmatic accreditation evaluates specific degree programs. The Accreditation Board for Engineering and Technology (ABET) is the accrediting agency for occupational safety programs. Therefore, students should choose an online occupational safety program ABET has accredited to ensure that they receive an education that meets a rigorous set of standards. Also, the vast majority of states require applicants to have an ABET-accredited degree when applying for licensure. In cases where this credential is not a requirement, applicants may still have to prove that they have significantly more work experience than an ABET-accredited degree holder.
Licensure and Certification
---
Licensure and certification are typically not required to work as an occupational health and safety expert. However, some employers may encourage entry-level OSH workers to gain specific certifications.
---
Aspiring occupational safety professionals can become certified through several professional bodies, many of which specialize in a particular area of health and safety, such as hazardous materials or industrial hygiene. By contrast, the Board of Certified Safety Professionals (BCSP) offers more general safety certifications.
In general, certification requires that individuals meet a particular credential's eligibility requirements and pass a board exam. Prerequisites for professional certifications vary significantly based on the professional body and type of certificate being offered. Applicants are typically required to have a bachelor's degree and 1-4 years of experience in occupational health. However, some certifications emphasize work experience over education. For instance, the BCSP's Safety Management Specialist certification does not require a bachelor's degree, but applicants must have ten years of experience in OSH. To maintain certification, professionals must pay renewal fees and meet recertification requirements.
Which Safety Certification Is Best?
With a range of certification options, the value of a particular qualification is based on an individual's experience, future goals, and the area of interest within the scope of occupational safety. Below are some common certifications:
BCSP's Certified Safety Professional (CSP) is one of the most common certifications. This is beneficial for individuals with prior experience, as a CSP certification can demonstrate familiarity with a wide range of professional safety duties, from worksite assessments to ergonomics.
A Sustainability and Climate Risk Certificate may be valuable for individuals who work on devising and implementing procedures that protect the environment from pollution and render businesses more sustainable.
Certified Safety and Health Manager could be a valuable credential for those who want to signal their experience managing safety programs.
What Are the Benefits of Being OSH Certified?
According to the BCSP's annual salary survey, safety professionals earned up to $20,000 more annually if they had certification. Even without investing in graduate school, the right certification can signal to employers that an individual qualifies for higher-level positions.
Education Alternatives for Online Occupational Safety Students
Though an online bachelor's degree is suitable for those interested in an occupational health and safety career, students can also pursue alternative higher education options depending on their career goals and personal circumstances.
For instance, many schools and community colleges offer an online associate of applied science (AAS) in occupational safety. A two-year associate degree prepares graduates to gain entry-level positions in a variety of industries while qualifying them for certain types of certifications. It can also prepare students for transfer to a bachelor's program. For those who want to work as safety professionals but are unsure or unable to commit to a four-year bachelor's program, an AAS in occupational therapy may be more appropriate. However, a bachelor's degree is still necessary for most occupational safety specialist jobs, and on top of that, many certifications in this field also require that applicants have a bachelor's degree.
While an associate or bachelor's degree is often sufficient to begin working in the field of occupational safety, students may decide to continue their education with a master's degree in occupational health. This academic program allows for specialization in specific areas, such as industrial hygiene, safety management, or environmental health. In addition, a graduate degree provides students with more chances for career advancement, especially toward leadership positions.
Related Articles
2022 Best Online Physical Education Degrees
Explore the best schools offering online physical education degrees based on alumni salary. Bachelor's degrees prepare students to become health educators.
2023 Best Online Master's Degrees in Healthcare Administration
Learn about the best online schools that offer the highest alumni salaries for graduates of online master's degrees in healthcare administration.