2023 Best Online Nurse Practitioner Degree Programs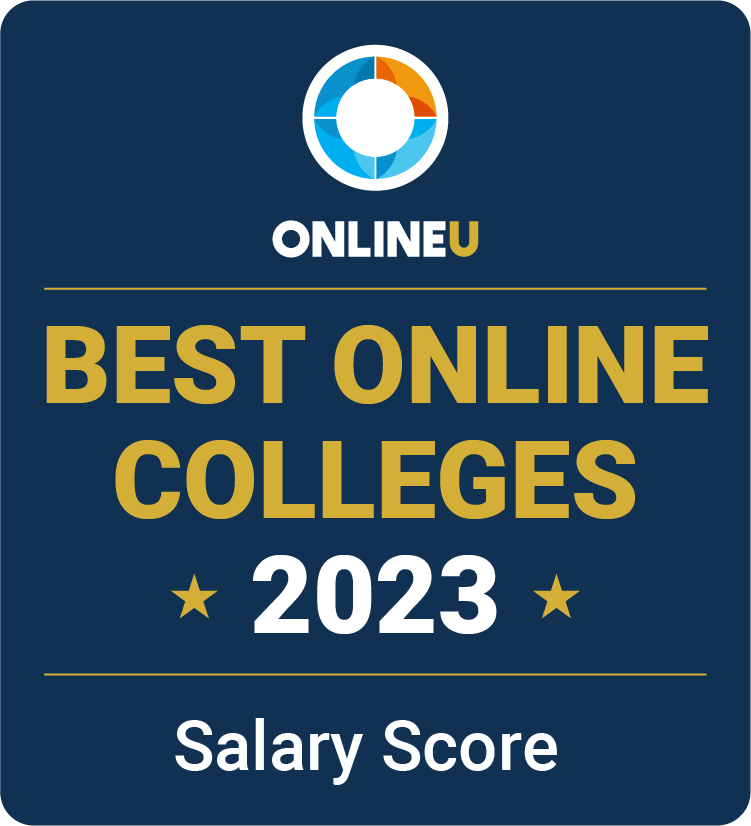 Becoming a nurse practitioner requires a Master of Science in Nursing, which you can obtain online. An online master's degree in nursing that focuses on nurse practitioners teaches students how to effectively diagnose, assess, and treat patients in a clinical setting. Students study pathophysiology, pharmacology, healthcare policies, and ethical practices. Coursework prepares students for advanced practice roles or continuing their education. There are also a variety of nursing degrees to explore that may help students find their place in the broader healthcare industry.
View our methodology for more details about our list, or learn about OnlineU.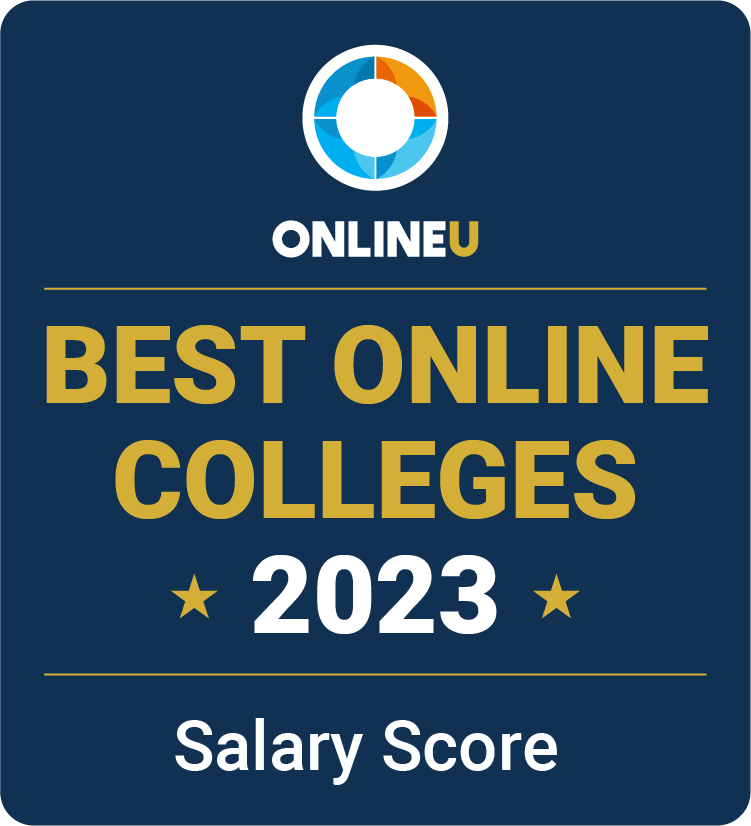 ADVERTISEMENT
Online Nurse Practitioner (NP) Master's Degrees You May Be Interested In


Annual Tuition: $27,765
1 Programs (view all)

Annual Tuition: $24,669
1 Programs (view all)
---
2023 Best Online Nurse Practitioner Degree Programs
| Rank | School | Salary Score | Median Starting Salary |
| --- | --- | --- | --- |
| # 1 | AdventHealth University | | $187,060 |
| # 2 | Midwestern State University | 89 | $125,822 |
| # 3 | Pace University | 81 | $118,294 |
| # 4 | Fairleigh Dickinson University | 80 | $117,472 |
| # 5 | United States University | 79 | $116,603 |
| # 6 | University of Nevada at Las Vegas | 79 | $116,502 |
| # 7 | Bloomsburg University of Pennsylvania | 78 | $115,619 |
| # 8 | Northeastern University Global Network | 75 | $113,631 |
| # 9 | West Coast University | 70 | $110,302 |
| # 10 | Gonzaga University | 68 | $109,524 |
Overview for Online Nurse Practitioner Degrees
The Master of Science in Nursing (MSN) for nurse practitioners is for registered nurses and focuses on advanced nursing theory and principles in the design and delivery of primary care. MSN students choose a nursing specialization, such as family health, gerontology, women's health, or neonatal care. The curriculum is intended to prepare students for the national certification exam and also establishes a foundation for pursuing doctoral studies as a Doctor of Nursing Practice (DNP). Program completion generally requires 42-48 credits and approximately 600 practicum hours to gain clinical experience. Full-time students may complete the program in two years, while part-time students may need four.
While on-campus NP programs emphasize collaborative group work and class discussion, as an online student, you'll work autonomously. You are also expected to maintain your nursing job while enrolled to practice and implement new skills and eventually complete your practicum.
The Importance of an Accredited Online Nurse Practitioner Program
Most professional nursing certification exams are only open to those who have completed accredited degree programs. Programmatic accrediting bodies ensure programs in their field offer a high quality curriculum that meets employer needs. Graduates should be proficient in the skills currently in-demand in order to pass certification exams and remain competitive in the job market.
You should choose an online nursing degree program specifically accredited by an agency such as the Accreditation Commission for Education in Nursing Inc., the Commission on Collegiate Nursing Education, or the Commission for Education in Nursing. You can visit Ed.gov to check a school's accreditation status.
Admission Requirements
An NP degree program applicant must be a registered nurse with an active license and a Bachelor of Science in Nursing (BSN). If your bachelor's degree is in another field, you'll have to enroll in an RN to MSN bridge program. Most programs also require approximately one year of nursing work experience and proof of employment, in addition to letters of recommendation from employers.
Other admission requirements are similar across programs:
Prerequisites may include microbiology, physiology, anatomy, psychology, chemistry, and statistics

An application fee of approximately $50
The admissions office may require an interview that an advisor will schedule once they review all the applications.
How To Become a Nurse Practitioner
Becoming an NP — one type of Advanced Practice Registered Nurse (APRN) — begins with earning a Master of Science in Nursing (MSN). RNs who have already earned a BSN may apply to any NP program. RNs with associate degrees in nursing can also apply, but they may need to complete several prerequisite or "bridge" courses in addition to the full MSN curriculum.
Once students have earned their MSN to become an NP and completed their state requirement for practicum hours, they can apply for state licensure and national certification, both of which require comprehensive exams. Each state's nursing board has its own criteria for licensure, so students should check their state's website for full details. Certification varies depending on a student's area of specialization. For example, Family Nurse Practitioners (FNPs) can pursue certification through either the American Academy of Nurse Practitioners or the American Nurses Credentialing Center (ANCC), while NPs who specialize in working with older adults can earn certification through the Gerontology Nursing Certification Commission or the ANCC. Both state licensure and certification need to be renewed periodically.
Nurse Practitioner Specialties
Students enrolled in NP programs must choose an area of specialization. Some NPs focus on patients within a particular age group — the most popular of which is the FNP — but there are other possibilities as well. The most common specializations are as follows:
Family (individual adults and families)
Gerontology (adults, especially older adults)
Women (women and patients who identify as female)
Neonatal (newborn babies)
Pediatrics (children)
Psychiatric and mental health patients
Especially for those students focused on older adults and children, coursework may further specialize in providing acute or primary care. Primary care training involves assisting patients with routine medical care, including treatment for chronic conditions, while acute care training focuses on assisting patients who need immediate medical attention for acute illnesses.
Career Outlook
According to the Bureau of Labor Statistics (BLS), NPs have a bright job outlook. As of the most recent federal data, the median annual wage for NPs was $125,900, and the demand for all NPs is projected to expand by 38% through 2032, which is significantly higher than the 3% average across all occupations. The BLS notes that the aging population in the U.S. is causing a growing demand for healthcare services, and the pandemic has contributed to the need for more nurses. Because NPs can provide many of the same services as doctors, they are becoming an increasingly important component of the team-based approach adopted by many healthcare providers.
The aging population in the U.S. is causing a growing demand for healthcare services, and the pandemic has contributed to the need for more nurses.
APRNs who would like to leave clinical practice and focus exclusively on administrative work in the healthcare industry may want to consider becoming a medical and health services manager. A master's degree may be an advantage in obtaining this job, which has a median annual salary of $104,830 and projected growth of 28% through 2032.
Nursing Courses and Curriculum
The curriculum for online NP programs typically builds upon the foundation laid in baccalaureate courses by providing more advanced, specialized knowledge. Courses emphasize evidence-based practice, including classes on research and statistics. NP programs often require students to come to campus for brief learning experiences, such as on-site examinations or intensives lasting two to five days. Some programs also require a capstone project. Students generally take multiple courses related to their area of specialization, but the following are some of the NP classes commonly found across all programs:
Advanced Health Assessment
This hands-on course combines theory with application to enhance practicing nurses' health assessment skills. Topics covered often include patient interaction, physical assessment of various body parts and systems, cultural sensitivity, and holistic assessments in terms of a patient's lifespan development. Students also explore how to develop a plan of care based on their findings.
Pathophysiology is the study of physical and biological changes that can occur because of a condition or disease. This course is designed to teach nurses how they can recognize these abnormalities so they can enhance patient care by helping with treatment, managing medications, and assisting with diagnostic tests.
Expanding on students' knowledge of various drug types and classes, this course is designed to provide a deeper understanding of drug therapy. Topics may include pharmacodynamics, which is the study of a drug's molecular, biochemical, and physiologic effects on the body, and pharmacokinetics, which is the study of how drugs move within the body.
Organizational Systems for Quality and Leadership
Especially important for students who plan to assume managerial roles, this course helps train students to assess and diagnose healthcare organizations. Coursework introduces the idea of organizational change to enhance quality, including how to facilitate it by demonstrating leadership and political skills as well as how to engage others in the process through team-building strategies.
Research and Statistical Methods
In this course, students explore the use of quantitative and qualitative research methods to resolve issues and answer questions related to nursing. Coursework explains the process of identifying problems, designing research efforts, and analyzing and disseminating results. Various methods of analyzing data may be included in the course.
Clinical Prevention for Diverse Populations
Students examine the determinants of health, epidemiology, population health, and clinical prevention. Topics include how cultural competency plays a role in delivering equitable health prevention and intervention to diverse populations.
Innovative Models of Health Delivery
Coursework prepares students to become healthcare leaders through the study and design of innovative care delivery models. Students gain experience applying continuous quality management principles and business process improvement strategies to practice management while balancing productivity with quality of care.
Graduation requirements for an MSN also include 600-700 hours of clinical experience, known as practicum hours. Each practicum allows students to apply what they've learned in a healthcare facility under the supervision of other trained professionals. Many schools offering NP programs online have a designated clinical coordinator who helps students arrange for practicum sites, but some may have to secure these opportunities themselves. Clinical practice hours fulfill graduation demands, and they also count toward licensure and certification requirements.
Is an Online Nurse Practitioner Degree Worth It?
You can determine whether an online nurse practitioner degree is worth it based on your interests, desired lifestyle, professional goals, and financial situation. Your preferred learning style will also influence your decision whether to complete an online or on-campus program. As with any big life decision, there are advantages and disadvantages to consider.
Potential Benefits
Earning an online degree is convenient for rural nurses who may work far from universities, shift nurses whose schedules rotate, and anyone juggling multiple responsibilities.

The work can be rewarding. Healthcare workers are often passionate about the work they do to improve the well-being of others and consider nursing their vocation — something they feel called to do.

There are many opportunities for job growth as a nurse practitioner, not only with annual salaries potentially exceeding $100,000 but also with the possibility to work anywhere — from a healthcare clinic or intensive care unit to a delivery room or private practice — as a travel nurse.

An online nurse practitioner degree may be more affordable than on-campus programs because schools often waive campus fees, charge tuition a flat rate, and offer free and affordable digital materials and resources.
Potential Drawbacks
Practicum opportunities may be limited for you as an online student if you don't live close to campus and don't live near healthcare facilities. It may be difficult for you to find opportunities locally, especially if you live in a rural area.

The work can be stressful, especially for NPs who work in emergency rooms, trauma centers, and neonatal clinics, which can be physically and emotionally exhausting.

Work hours and shifts may be irregular and stressful for you and your family. You may be an on-call NP, work rotating shifts, or you may be scheduled for evenings, weekends, or holidays. Your hours are often longer than the average workday, which can negatively impact your free time.
FAQs About Online Nurse Practitioner Programs
Can I Get a Nursing Degree Online?
---
Yes, you can get a nursing degree online. Many accredited schools offer online nursing programs at all levels, including an MSN for a range of NP specializations.
How Long Does It Take To Become a Nurse Practitioner?
---
Most NP programs require the completion of 42-48 credit hours and at least 600 practicum hours. Full-time students often finish their NP requirements in two to three years, while part-time students may need three to four years.
How Do I Choose a Nursing Program?
---
Perhaps it's most important to choose an accredited nursing program, but other considerations include cost and whether the program offers the area of specialization that interests you. In addition, many online nursing programs require a few on-campus learning activities, so you may want to factor in the cost of visiting the school several times. Finally, you may want to investigate whether an online NP program's courses are primarily asynchronous or synchronous to ensure the format will give you the flexibility you're looking for.
What Is the Fastest Way To Become a Nurse Practitioner?
---
A few online nursing schools offer accelerated NP programs that enable full-time students to graduate in one and a half to two years. Also, students who have previously completed some graduate-level coursework that transfers into their program may be able to graduate in less time than average.
How Much Can I Earn as a Nurse Practitioner?
---
The BLS notes that, as of 2022, the median annual salary for NPs was $121,610. However, median salaries for NPs vary by state. The annual mean salary for NPs in California, for example, is $158,130, while the mean wage for Tennessee is $99,330.
What Else Should You Consider?
Career goals, specialization, and relevant experience will dictate which online NP programs may suit you best. Once you identify schools you're interested in, you can narrow your choices by considering several factors.
Cost
You'll most likely incur some student debt, so you'll want to choose an affordable program that meets your needs and fits within your budget. Public colleges often cost less than private, and many online programs cost less than those on campus. Accelerated programs can save both money and time.
Curriculum
Make sure to look through the course catalog to ensure courses meet your expectations, and that the school offers your specialty.
Clinical experience opportunities
Online programs may require you to complete a minimum number of hours of real-world experience, where you'll treat patients under the supervision of licensed professionals at a recognized healthcare facility.
American Association of Nurse Practitioners exam pass rates
If you're interested in a program such as an online family nurse practitioner (FNP) program, ask school advisors for their NP certification exam pass rates to ensure the number of graduates passing is satisfactory.
Additional Resources for Nursing Students
Why Trust Us?
60,000 Degrees Researched Annually
20,000 Hours Spent on Research Annually
Launching Rankings Since 2009
Meet our team
Related Articles
2023 Best Online Master's Degrees
A master's program can expand your employment options and earning power. Explore our list of the best online master's programs based on alumni salaries.
2023 Best Online Nursing Degrees
Browse our 2023 list of the best online BSN degrees based on alumni salary data. Find the best online nursing degree program for you from our list of accredited online schools.