2023 Best Online Network Administration Degrees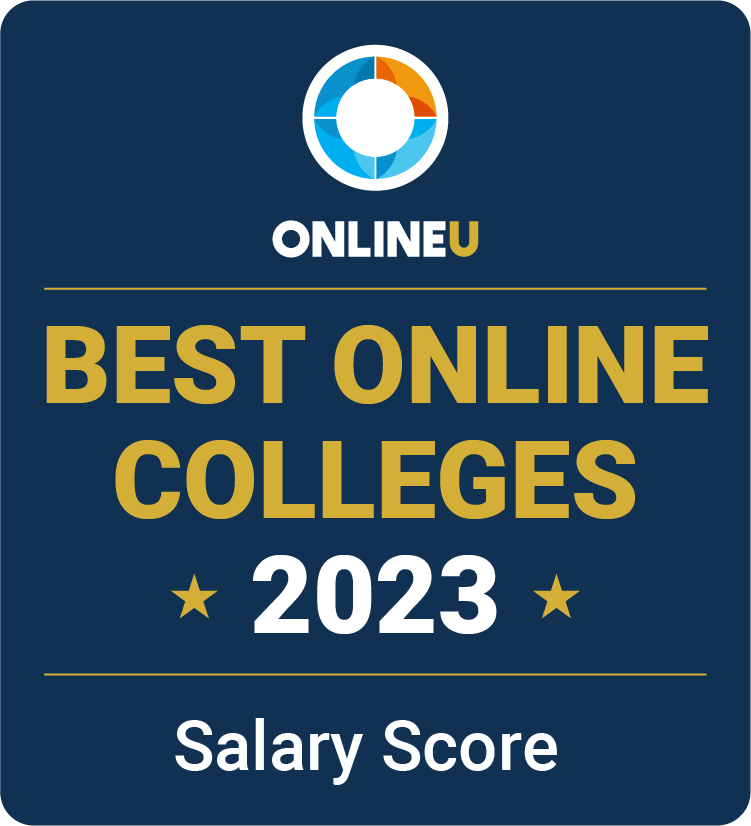 An online bachelor's in network administration prepares students to assume roles in the evergrowing field of tech. In general, a network administration degree covers data systems and administration as well as database concepts and management. This online degree gives students the skills and knowledge to design, build, and manage computer networks and other systems. Most colleges and universities offer network administration or systems administration as concentration options, requiring students to complete core science, information technology, or analytics courses. Graduates of an online bachelor's in network administration may pursue careers like network administrators, network security managers, and computer support specialists.
View our methodology for more details about our list, or learn more about OnlineU. You may also want to check out a similar degree to an online bachelor's in network administration, such as an affordable online bachelor's in information technology.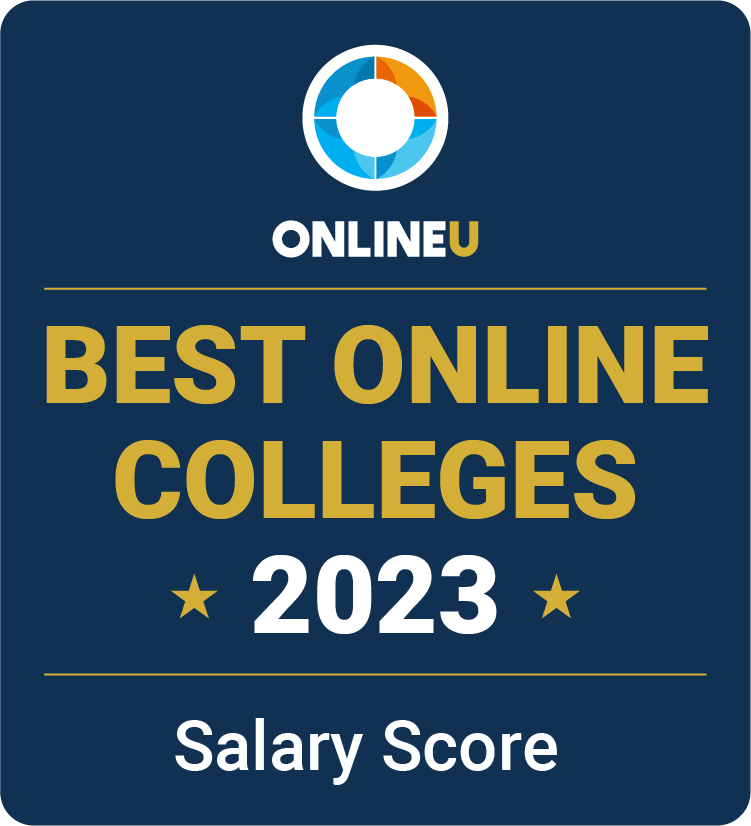 ADVERTISEMENT
Online Network Administration Bachelor's Degrees You May Be Interested In

Annual Tuition: $11,700
1 Programs (view all)

Western Governors University
Colorado Christian University
Annual Tuition: $33,434
1 Programs (view all)
---
List Of Accredited Online Network Administration Schools
| School | Online Enrollment | Annual Tuition |
| --- | --- | --- |
| Western Governors University | | |
| Strayer University | 41,599 | $13,515 |
| Liberty University | 34,092 | $11,700 |
| Purdue Global | 28,447 | $14,358 |
| Excelsior University | 22,674 | NA |
| DeVry University | 16,922 | $18,197 |
| Northwestern State University of Louisiana | 3,643 | $19,556 |
| Colorado Christian University | 3,040 | $33,434 |
| University of Cincinnati | 2,455 | $26,994 |
| Middle Georgia State University | 1,852 | $11,389 |
What Is Network Administration?
Network administration is a field within computer science that focuses on managing information technology (IT) networks within and between organizations. This can involve designing local area networks, wide area networks, and email servers, as well as ensuring these systems remain secure and run smoothly.
Network administrators can find employment in a wide range of industries such as communication, computing, education, financial services, healthcare, manufacturing, and transportation. Additionally, given that businesses and governments have come to rely on digital communication networks, their skills and knowledge are likely to remain in demand in the future. If you're interested in using computer science to connect people — as well as expand your future employment opportunities — a bachelor's in network administration may set you up for a rewarding career.
Online Bachelor's in Network Administration Degrees
Online bachelor's degrees in network administration train graduates for the daily operation of local and wireless area networks in businesses and other organizations. Bachelor's degree programs require 120-130 credits and can generally be completed in four years of full-time study. Such programs allow students to build a solid foundation in computer information systems and technologies. Students may also be required to complete a capstone project in network administration.
Online network administration degree programs allow students to fit classes around their own schedules. They may have scheduled meetings with advisors or professors but mostly take classes asynchronously, accessing materials, such as lectures, notes, and assignments online.
Courses in an Online Bachelor's Degree in Network Administration
A bachelor's in network administration introduces students to basic IT principles, including classes in network installation and maintenance competencies, as well as coursework in systems administration, programming, and management topics. Though classes vary from program to program, below is a list of courses that are common in a network administration bachelor's program.
Applied Algebra
This class covers various algebra functions and teaches students how to apply them in solving real-world computing problems. Topics include linear, polynomial, exponential, and logistic concepts, with students exploring the theory and properties of these various mathematical functions.
Introduction to Programming in Python
This core course covers how to program with the computing language python. Students start with the basics and typically learn to write their own code as the class progresses. They also strive to understand the reasoning behind using python in certain real-world settings.
Ethics in Technology
Ethics in technology explores the moral dilemmas that can accompany technological development. Students cover the laws and regulations that govern access to personal information, as well as how to handle ethically sensitive or protected data. Often, they also learn how to incorporate ethical considerations in network design.
How Much Does an Online Bachelor's in Network Administration Cost?
The cost for an online bachelor's in network administration varies from program to program. Some schools, like Drexel University, charge nearly $19,000 in tuition per term. On the other end of the spectrum, students at Western Governors University pay an average annual tuition of $7,400 for an undergraduate degree. Rates may also vary depending on whether you're enrolled full- or part-time or if you qualify for in-state tuition.
Online students tend to have unique costs in addition to tuition. Though they may not have to pay for on-campus facilities, transport, or the cost of relocation, distance learners typically pay for cloud computing and other fees related to studying online. They usually also have to purchase a reliable laptop and cover internet expenses.
What Can You Do With a Network Administration Bachelor's Degree?
A bachelor's in network administration can prepare you for most entry-level positions in IT. Network administration jobs are available in nearly every economic sector, so a degree in this field can open the door to a wide variety of employment opportunities. Below is a list of common careers for graduates.
Computer Network Architect
Annual Median Salary:
$120,520
Computer network architects build commonly used communications technology such as local area networks and wide area networks. They are typically responsible for ensuring these networks run correctly while keeping important data secure. Their day-to-day tasks may involve supporting users, running diagnostic tests, and conducting routine maintenance.
Information Security Analyst
Annual Median Salary:
$102,600
Information security analysts work to ensure that communication systems are secure from potential data breaches, malware, and a multitude of online threats. Some of these professionals may design and build antivirus software, while others research emerging trends and suggest ways to shore up an organization's security vulnerabilities.
Network and Computer Systems Administrators
Annual Median Salary:
$80,600
Network and computer systems administrators oversee all or part of an organization's IT systems. They are crucial to ensuring that an organization can communicate safely, securely, and effectively with its customers, employers, and other stakeholders. Their job typically involves optimizing networks for connectivity, upgrading systems with the latest technology, and adding new users when need be.
What to Look For in a Network Administration Program
With so many options available, it's important to select a network administration bachelor's program that allows you to meet your professional aspirations while also aligning with your personal circumstances. Some factors to consider before choosing a program include:
Accreditation
Accreditation ensures that a college or university meets nationally-recognized standards for academic quality. Enrolling in an accredited program is also necessary if you aspire to work in the computer science field. When choosing a program, be sure to check that it has been accredited by the Accrediting Board for Engineering and Technology, a third party that assesses educational programs in STEM disciplines.
Affordability
While a network administration bachelor's can set you up for a lucrative career, you should aim to select a program that's affordable given your financial circumstances. Determine how much you can contribute to the cost of your education and consider applying for financial aid to avoid taking out expensive student loans that can affect your future return on investment.
Labs
Some network administration programs may expect students to complete labs as part of their degree requirements. These practical settings can help you develop real-world skills in problem-solving and analytical thinking — making you more employable as a result — so try and choose a program that offers hands-on experience.
Learning Formats
Earning a degree can be difficult, especially if you have to relocate or if you work part-time. Many programs can be completed fully online, via hybrid learning, or fully in-person, allowing you to complete classes based on your schedule. Choosing one that suits your needs is crucial to meeting your academic goals.
Questions About Online Bachelor's Degrees in Network Administration
Can I Learn Network Administration Online?
---
Yes, many schools offer network administration degrees that are fully online. These online programs have the same curriculum and learning outcomes as in-person ones but allow students to meet degree requirements at their own pace.
What Degree Do I Need to Become a Network Administrator?
---
A bachelor's degree is typically the minimum requirement to secure an entry-level position as a network administrator. Graduate credentials can open the door to career advancement as well as opportunities in research and education. In some cases, you may also need to become certified to progress as a network administrator.
Is a Network Administration Degree Worth It?
---
Aside from being well compensated, computer science professionals can often find employment in a wide range of sectors. Computer science jobs offer a median annual wage of $97,430 and a job outlook of 13% — both of which are higher than the economy-wide average for all occupations — making a network administration degree a good way to break into this otherwise competitive and growing field.
How Do I Become a Network Administrator?
---
Network administrators study math and science subjects as part of their education. If you're interested in this occupation, try and take relevant courses in high school to make it easier to gain admission to a bachelor's program. After graduating, you may also want to consider getting certified through an organization like CompTIA to show employers you're qualified in this area.
Related Articles
2023 Best Online Bachelor's Degrees in Information Systems
If you want to earn your bachelor's in information systems online, explore our list of the best online degrees in this field in 2023, and read more about available programs.
2023 Best Online IT Degrees
Our list of the best online bachelor's degrees in IT highlight the schools with the highest alumni salaries for each online program.