2023 Best Online Music Degrees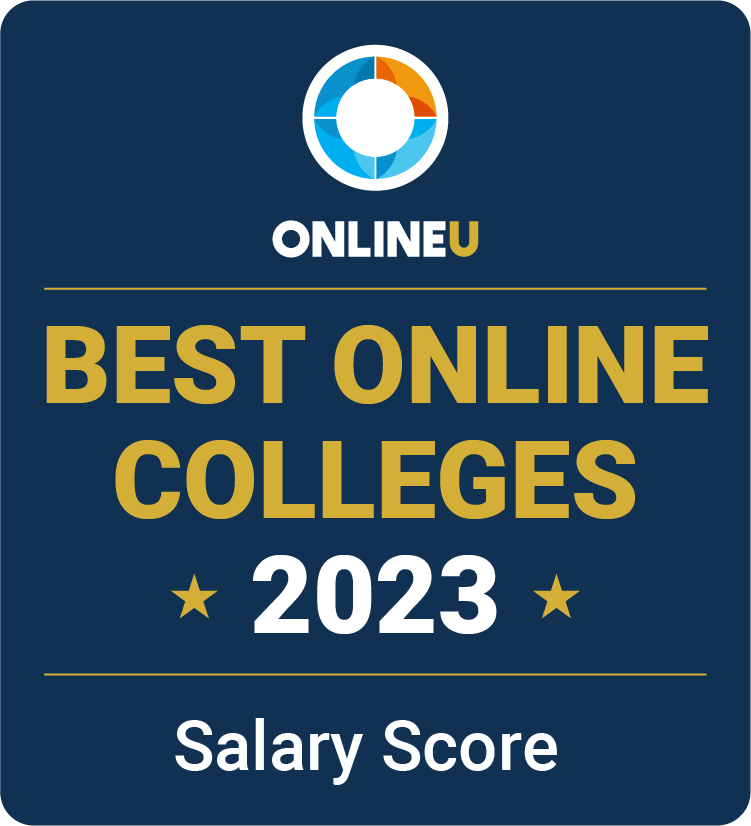 The music industry is alive with talented musicians, creative technicians, and business-savvy professionals who make it all come to life. Those who love performing and the entertainment field may enroll in an online bachelor's degree in music to continue honing their craft and developing skills that are applicable to their career goals. We've identified a comprehensive list of online programs in music and ranked them by online enrollment so that you can choose from a list of the most popular programs.
If you are interested in studying a broader field that's still within the arts, an online bachelor's degree in liberal studies may be a better fit. View our methodology for more details about our list, or learn more about OnlineU.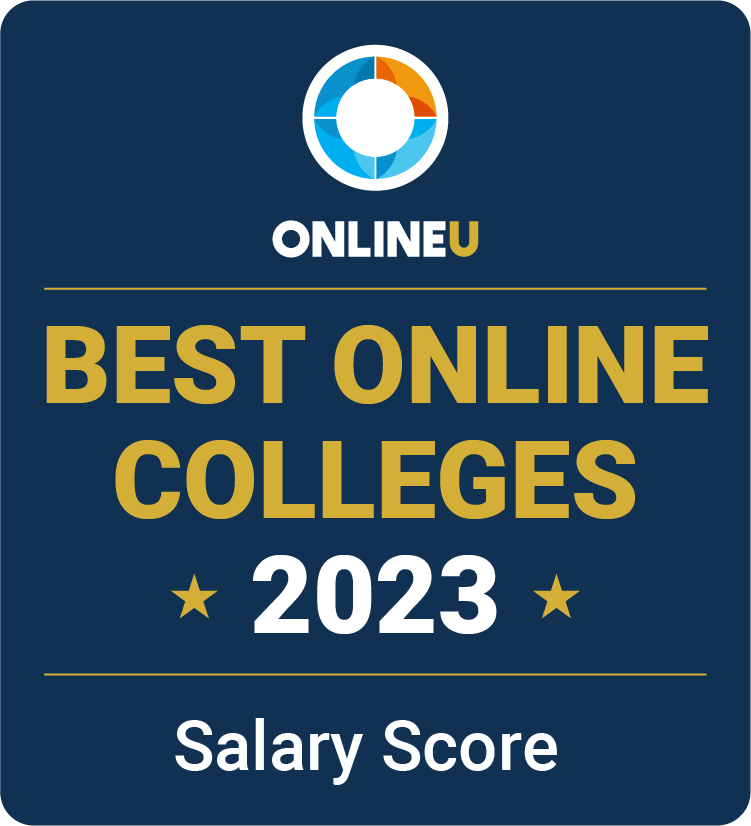 ADVERTISEMENT
Online Music Bachelor's Degrees You May Be Interested In

Annual Tuition: $11,700
3 Programs (view all)

Annual Tuition: $24,513
3 Programs (view all)
---
List Of Accredited Online Music Schools
| School | Online Enrollment | Annual Tuition |
| --- | --- | --- |
| Liberty University | | |
| Full Sail University | 14,908 | $24,513 |
| Academy of Art University | 2,911 | $23,412 |
| Washington State University | 2,437 | $26,419 |
| University of Maine at Augusta | 2,342 | $18,338 |
| Berklee College of Music | 1,222 | $45,660 |
| Northern Vermont University | 408 | $26,126 |
| Ottawa University - Phoenix | 319 | $11,770 |
| Valley City State University | 289 | $12,120 |
| The Baptist College of Florida | 280 | $11,700 |
Overview of Online Music
A career in music is most often associated with being a performer. Musicians and vocalists perform in careers that range from short-term gigs on a freelance basis to performing as a member of a symphony orchestra under a seasonal contract. A successful career in musical performance requires not only talent and skill, but also a firm knowledge of music and music theory. Music performers must continually practice and train to hone their skills for jobs. While a career in music is typically associated with playing an instrument, singing or performing, the field of music offers a variety of occupations.
For example, music production degrees are interdisciplinary programs that introduce students to the technical and artistic skills for turning raw music into a quality recording. In school recording studios, students learn how to use digital and analog recording systems, as well as software like ProTools to edit and create music. Most programs also include coursework in liberal arts in addition to classes in music theory, where students learn how to compose their own scores, compositions, and songs. Marketing classes discuss postproduction issues like artist branding, sales, and public relations.
Online Bachelor's Degrees in Music
Students in an online music bachelor's degree program study a particular aspect of music creation in depth. These online degrees may focus on performance, music production, music composition, or an interdisciplinary combination of topics.
Program Requirements
During the four-year, 120-credit-hour program, students also complete general education requirements. Applicants are usually required to have basic music performance skills or coursework, as well as a high school diploma.
Curriculum
The foundational courses in many online music programs focus on musicianship and music theory. Students specialize in a particular instrument or set of instruments, such as voice, percussion, or bass. Students are also required to spend time in performance ensembles, such as the university chorus or jazz orchestra. Online students can expect on-campus auditions or performances; alternately, they may have to record videos of their performances. Other online music bachelor's degrees focus in a different area within the production of music, such as music business, music and technology, music therapy, or music composition. While students complete courses in topics like music history and musicianship, the core of classes focus less on live performance.
Graduates of an online bachelor's program may become music composers, choir directors, conductors, musicians, or singers. Depending on the degree specialization, graduates may also be qualified for positions as music producers or software developers. Students who focus on education may become high school music teachers.
Online Master's Degrees in Music
Online master's degrees in music are available in a few different areas. In many online programs, students have the ability to shape the music master's degree around their own particular musical interests.
Program Requirements
To be eligible for admission to most online master's degree programs in music, applicants should have an accredited bachelor's degree in a music-related field. Many online programs require a GPA of 3.0 or higher. Music therapy master's programs require board certification. Along with the academic requirements, students are also required to submit letters of recommendation from colleagues or past teachers, as well a statement of intent. They take approximately two years to complete and may prepare graduates to teach music at the K-12 level.
Curriculum
Current music teachers pursuing a master's in music can deepen their understanding of music instructional techniques, musicology, and different types of music. Online music therapy master's degree programs are more specialized and less common than music education. In most cases, they are aimed at current board-certified music therapists who want to advance their skills. These online programs take two to three years to complete. In online music therapy programs, students deepen their understanding of neurology and learn to work with people who have a variety of disorders, such as Parkinson's disease, autism, or multiple sclerosis. Therapists learn how to use music to help their clients maintain functioning and improve memory and cognition.
The Importance of an Accredited Online Music Degree
Accreditation is a stamp of approval which means an outside organization has independently verified that the school or program in question meets agreed upon academic standards. Musicians do not need licenses, so it is not technically required that they pursue an accredited degree. However, online students who hope to get a teacher's license or who intend to transfer their credits from one school to another or use their undergraduate degree to apply to a graduate degree program will need to ensure they are considering regionally or nationally accredited degree programs. Prospective online students will want to look for online programs accredited by organizations recognized by the US Department of Education. The National Association of Schools of Music is one group that grants accreditation to music programs that meet its standards.
Career Specializations for Music Studies Graduates
A career in music demands dedication and a willingness to be flexible regarding one's earning expectations, especially for those who are self-employed. Greater financial stability and rewards are offered in jobs such as music education, music production, and music management. In any case, whether it's a music career in performing, teaching, or working in multimedia technologies, music is a highly desirable choice for those who would like a career that highlights their musical talent and interest. A college education in music, whether online or campus-based, can help students hone and expand their skills and knowledge.
The world of music as a business has expanded dramatically to include the need for people in positions such as music producers, managers, promoters, and record label developers. In this ever-growing industry, a music background obtained through an online degree program serves to prepare and distinguish those seeking to enter such a highly competitive vocation. Because of new and expanding media technologies, the demand for those who are well prepared in music and related fields will have the best chance to land jobs in music production, management, and as multimedia music specialists. There are typically no formal education requirements to become a musician or singer, but one exception is classical music performance; a bachelor's degree in music may be required to work as a classical singer or musician. Graduates of online music technology and production programs may find work as composers for video games, commercials, and films.
Online students who plan to teach music at a public school will need to complete a bachelor's degree and a obtain a state teaching license. Some states require teachers to hold master's degrees in either their subject area or in education. Graduates of online music education programs may use their degrees to satisfy these requirements and further their careers as teachers in either elementary or secondary schools. Music teachers may choose to become certified through the Music Teachers National Association. The certification process takes up to one year and requires the submission of a professional profile. The MTNA professional certification program is designed to establish competency for the music teaching professional.
Graduates of online doctoral programs may continue to work in elementary and high schools but may also work in research and academia at the postsecondary level. Many of the graduates of online music education degree programs will go on to teach or become band directors at a school or college. Some will facilitate music programs for community centers, nursing homes, or children's after-school programs. Another area of music education is music therapy, in which music educators help individuals overcome mental and physical obstacles.
Frequently Asked Questions About Music Degrees
What will I learn in an online music studies program?
The curriculum of online music programs includes classes in music theory, music history, psychological and sociological aspects of music, conducting, theory and application of music education, music technology, and trends in music education. While the curriculum and organization of online music education degree programs vary, many programs require students to complete an internship or thesis project after they complete the coursework component of the degree.
Music programs delivered on campus are typically hands-on, as students practice and perform their instruments and receive feedback and guidance from classmates and instructors. Students in on-campus music technology and production programs may have opportunities to put their knowledge to work in real recording studios. Online programs try to re-create this experience by using streaming video, collaborative software, and other technologies. Some online programs may require students to enroll in individual lessons and join performance groups at local colleges and universities for credit. Consider your learning style and needs when researching online programs.
Although on-site training is not commonly required for online music schools, students interested in working professionally in the music industry, especially as performers, are advised to gain some professional experience before graduation. Working musicians must be prepared to find gigs, conduct themselves professionally, and network effectively, so students should begin practicing for their careers as soon as possible. Students hoping to work in other aspects of the music industry, like management or marketing, can also benefit from gaining professional experience before graduation to become more attractive to employers.
The following list provides a sample of some of the courses students will take in an online music studies program:
Legal Aspects of Music and Entertainment: Students specializing in music business or law will need a strong background in this area. Courses cover issues like copyright as they pertain specifically to the music industry.
Music Distribution: For both performers and managers, this course covers the various aspects of recording and publishing music. Students study forms of distribution, principles of pricing, and structures for royalties.
Music Management: This course is intended to provide students focusing on music business or management with a foundation of skills to prepare them for their careers. It covers topics like contract negotiations, artist publicity, and public relations.
Music Theory: This is an essential basic course that all music students can expect at the beginning of their education. Students learn the fundamentals of music, including melody, harmony, composition, and style.
Sight-Reading: Music students concentrating on performance will need to acquire the skill of sight-reading for their academic and professional careers. Sight-reading is the ability to sit down with a piece of music and begin playing even when you haven't seen the music before.
Do I need a degree to become a musician?
Generally speaking, a degree is not required to become a musical performer, such as a musician or singer. This is one field where skill and talent are just as important, if not more so, than education, although performers who do pursue degrees may gain an advantage by studying the business aspects of the music industry as part of their degree curriculum. The one exception to this rule is in classical music, where performers are usually expected to have a formal education.
Besides performing as a musician, what can I do with a degree in music?
Graduates with bachelor's degrees in music may want to consider pursuing careers in music production or music management, or they may want to assume leadership roles by becoming music directors. According to the Bureau of Labor Statistics, conductors' annual salaries range from $23,890 to $124,390, depending on the musical organization. Those with bachelor's or more advanced degrees in music also have the option of going into music education. High school teachers earn a median annual salary of $62,870, which is approximately the same amount earned by college music professors.
What is a musicologist?
Musicology is the academic study of music, as opposed to the study of musical composition or performance. Musicologists may study the history or origins of music, or perhaps music theory. Most musicologists work in academia, conducting research on their music specialties and teaching courses, thus a doctoral degree in musicology is usually required. Annual salaries for musicologists vary widely depending on the professionals' roles and responsibilities.
Related Articles
2023 Best Online Bachelor's Degrees in the U.S.
Earning an online bachelor's degree can vastly expand your career options and earning power. We've ranked the best colleges by alumni salaries.
2023 Best Online Community Colleges
Explore the best community colleges in the country that offer online degrees in 2023 and learn more about whether community college might be right for you.