2023 Best Online Master of Fine Arts Programs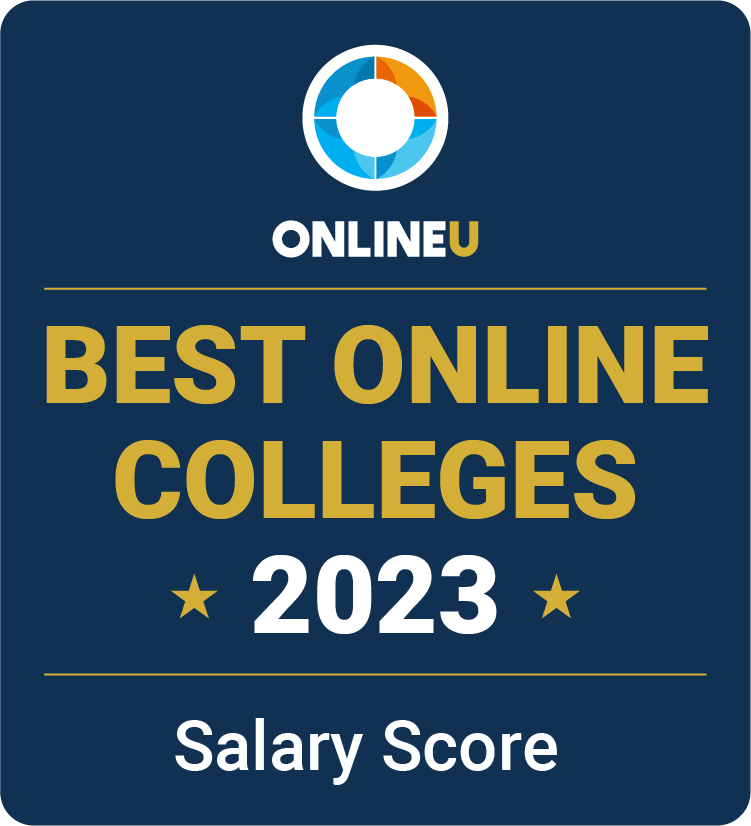 Whether you're interested in painting, photography, writing, or design, there is an online Master of Fine Arts that fits your career needs. The Bureau of Labor Statistics (BLS) predicts that occupations in arts and design will grow just 2% in the next decade. Although this is below the U.S. average across all occupations, it will mean 20,500 new job openings in the field. If you want to pursue a career in this highly competitive arena, consider an online master's program that can develop your skills and give you the experience you need to be successful. In general, it's important to know that an MFA takes longer than a Master of Arts, as it requires about 30 additional credit hours.
View our methodology for more details about our list or learn more about OnlineU.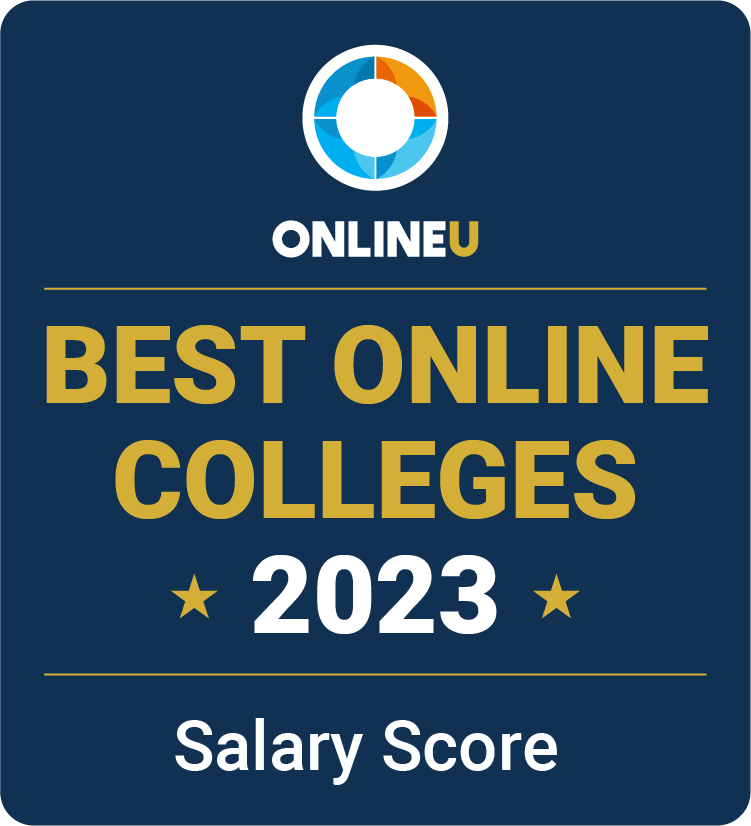 ADVERTISEMENT
Online MFA Master's Degrees You May Be Interested In

Southern New Hampshire University Online
Annual Tuition: $11,286
1 Programs (view all)


Annual Tuition: $16,952
1 Programs (view all)
---
List Of Accredited Online MFA Schools
| School | Online Enrollment | Annual Tuition |
| --- | --- | --- |
| Liberty University | | |
| Southern New Hampshire University Online | 19,526 | $9,600 |
| Regent University Online | 5,092 | $18,620 |
| Drexel University | 3,697 | $54,516 |
| Radford University | 2,903 | $23,432 |
| Concordia University - Saint Paul | 1,681 | $22,800 |
| Academy of Art University | 1,298 | $23,412 |
| Full Sail University | 1,256 | $24,513 |
| Lindenwood University | 1,042 | $18,100 |
| University of Houston - Victoria | 934 | $16,909 |
| University of Georgia | 614 | $31,120 |
| Arcadia University | 565 | $44,440 |
| Minnesota State University at Mankato | 561 | $16,730 |
| Brenau University | 545 | $31,084 |
| Bay Path University | 523 | $35,081 |
| Savannah College of Art and Design | 498 | $38,075 |
| Emerson College | 348 | $49,432 |
| Goucher College | 346 | $45,250 |
| University of New Orleans | 231 | $13,608 |
| Asbury University | 206 | $30,952 |
| University of Arkansas at Monticello | 184 | $13,759 |
| Eastern Oregon University | 131 | $21,729 |
| Seton Hill University | 97 | $36,856 |
| Albertus Magnus College | 85 | $33,260 |
| Western New England University | 27 | $37,990 |
Online MFA Programs: An Overview
A Master of Fine Arts (MFA) offers the opportunity to study a variety of artistic professions. Many artists choose to pursue a master's program because these fields are highly competitive and take significant effort to become successful. Students in an online MFA program typically devote two to three years taking studio and theory courses while working on a thesis project. The structure of the thesis will depend on the degree's focus. For example, students working toward a creative writing degree may be required to write a complete novel, while a graphic design student might develop a series of advertisements for a particular product.
While most graduates use a master's degree to further develop their artistic mission and create works of art for sale or display, some enter more commercial areas of art and design, utilizing their MFA to qualify for supervisory or leadership positions.
Online art and design programs in areas such as illustration, painting, or fashion design may require students to scan and upload their work for critique by peers and instructors. Some online art and design degrees, such as those in architecture or interior design, have residency requirements, meaning that students must travel to campus to participate in seminars and design labs often lasting about a week.
While most graduates use a master's degree to further develop their artistic mission and create works of art for sale or display, some enter more commercial areas of art and design, utilizing their MFA to qualify for supervisory or leadership positions. Some MFA graduates also pursue careers in teaching.
Program Requirements
Online master's degrees in art and design are much more variable in coursework and graduation requirements than undergraduate degrees. Some graduate degree programs may require just 36 semester credits, as well as a significant amount of hands-on studio work. However, many top MFA programs may require upwards of 72 credits plus hands-on studio work, thesis projects, and/or portfolio development.
MFA Online Courses
Onlines courses for an MFA can vary depending on which concentration, major, or emphasis you choose. For example, the best MFA art programs in screenwriting and directing may require students to explore courses covering the fundamentals of directing during their first year before advancing to the practicalities of production.
Overall, the curriculum of an online MFA is tailored toward your degree focus. Most coursework includes critique, studio time, and theory classes, where you'll explore the different facets of your field. Critique involves contextualizing, understanding, and assessing works of art, while studio courses allow students to practice hands-on work in a professional environment. Finally, theory classes take a look at the historical, societal, and psychological aspects of artwork.
Career Opportunities for MFA Graduates
Earning an MFA gives you 2-3 years to produce hands-on work and receive feedback from professors — a process that's likely to enhance your skills. This degree may open the door to more opportunities and advanced positions that involve creative expression.
The following are some possible career paths for MFA holders:
Special Effects Artists and Animators
Annual Median Salary:
$78,790
An MFA in Animation, Illustration, or Motion Media Design may lead to a career as a special effects artist or animator. Often employed by media production companies, these highly skilled artists use computer programs to create images, animations, and special effects for various types of digital media.
Annual Median Salary:
$69,510
One of the most popular online MFAs focuses on writing, and this type of master's program is designed to prepare graduates for writing careers in fiction, nonfiction, technical writing, poetry, and/or screenwriting. Depending on the type of work they do, writers may be self-employed, or they may create written content for one or more clients or employers.
Annual Median Salary:
$50,710
Graphic designers can enhance their skills by earning an MFA in graphic design. Advanced designers use various computer programs to develop and produce concepts for different types of media, such as ads, magazines, and books. They often work for design services firms or large organizations, or they can be self-employed.
Annual Median Salary:
$60,340
An MFA in interior design may help interior designers improve their design skills and color sense so they can create beautiful, functional interiors. Some graduates become self-employed, while others work for interior design or architectural firms.
Annual Median Salary:
$79,640
Prospective graduate students may wonder, "Do I need an MFA to be a professor?" The short answer is yes, at minimum. College professors design the curricula that shape the art courses they're teaching. Therefore, it's crucial that they first acquire a high level of education to not only understand the nuances of their given artistic subject but stay up-to-date on the latest trends and research. However, most higher education institutions require professors to have a PhD.
Is an Online MFA Worth It?
Whether a master's degree in the arts is worth the investment of time and money depends on your personal goals and circumstances, such as finances and other commitments. While earning an MFA will most likely help you hone your creative and technical skills, most critics agree that the degree may not yield more job opportunities or higher pay. There are also pros and cons to earning this degree online. Opting for distance education gives you a wider range of programs to choose from without having to relocate, but the online learning environment may not give you the level of peer interaction you want.
So, is it worth it to get an MFA? Alongside the financial, time commitment and personal considerations, let's take a look at the potential benefits and disadvantages of taking a masters of fine arts program online:
Potential Benefits
You can earn your degree on your own time from the comfort of your home while maintaining a healthy study-life balance.
Online learning still allows you to hone your creative and technical skills through innovative computer programs without the need to work in a studio environment.
You can follow your passion with a lower financial commitment than an on-campus learning environment that may require relocation and then daily transportation costs.
Potential Disadvantages
MFA programs take an additional two to three year commitment after you complete your bachelor's degree.
In most cases, an MFA alone is not a sufficient credential to become an art professor at a university.
Some students may find that physically being in a studio with other students is more beneficial to their craft than studying remotely from home. This comes down to your personal learning preference.
Frequently Asked Questions About an Online MFA
Can I Do an MFA Online?
---
Yes, online MFA programs are widely offered from many respectable institutions around the country. Students attending these art schools can study everything from film directing to creative writing. Some of the best MFA programs will feature mostly online learning, with the option for students to participate in studios and workshops on campus.
Is an MA Better Than an MFA?
---
Deciding between an MA or an MFA depends on your future goals. An MA in the arts has an academic focus and is often a precursor to earning a PhD. The programs typically involve a great deal of research and writing. An MFA, on the other hand, is considered a terminal degree, and coursework is designed to develop advanced skills in a particular art form.
How Many Years Is an MFA?
---
Master of fine arts online programs generally take two to three years to complete. In some cases, students can accelerate some coursework and finish the degree in just two years. Meanwhile, students who choose to study at their own pace can be allotted up to three years to complete their MFA degree.
Which MFA Is Best?
---
The best online MFA programs are those that prepare you for the career you have in mind. If your dream is to write an award-winning novel, an MFA in creative writing may be the best way to obtain the necessary literary skills. If you aspire to create the next hot video game, an MFA in animation may be a good choice for you.
Related Articles
2023 Best Online Art Design Degrees
Read our list of the best online bachelor's degrees in art and design in 2023. Choose the best online program that fits your needs.
2023 Best Master's in English Online Programs
The schools featured on this list provide the best master's in english online degrees. Rankings for 2023 are based on tuition rates and alumni salaries.