Best Online Math Bachelor's Degree Programs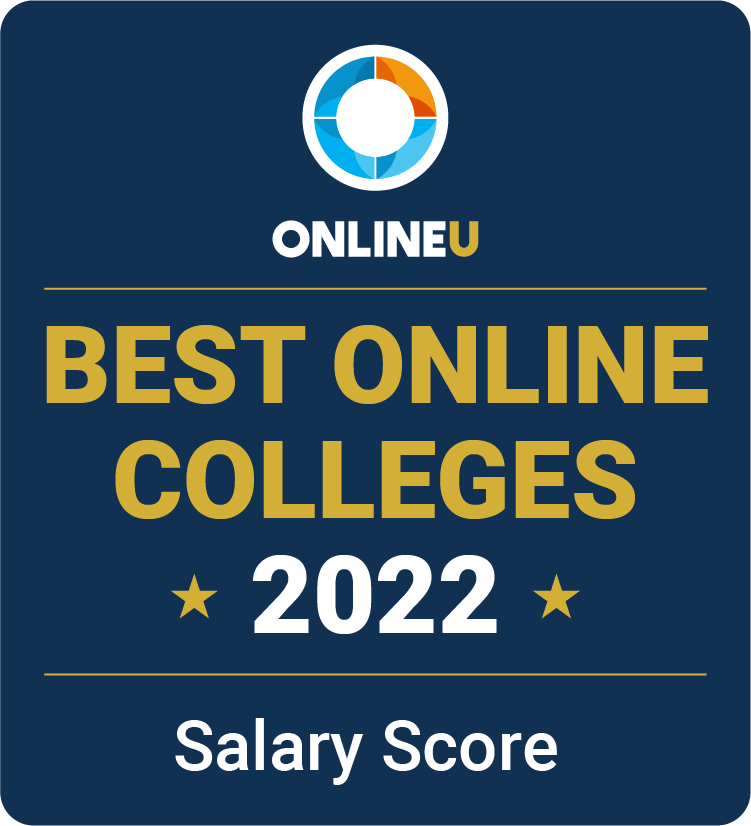 Math is one of the most fundamental fields of study. The best online bachelor's in mathematics programs will equip you with the skills you need to enter a variety of fields and become actuaries, technicians and researchers, teachers, analysts, and more. According to the Bureau of Labor Statistics (BLS), the median annual salary is $98,680 for those with math occupations. Students who pursue a mathematics degree learn to solve problems relating to numbers and patterns while developing practical and theoretical skills in the field.
View our methodology for more details about our list or learn more about OnlineU.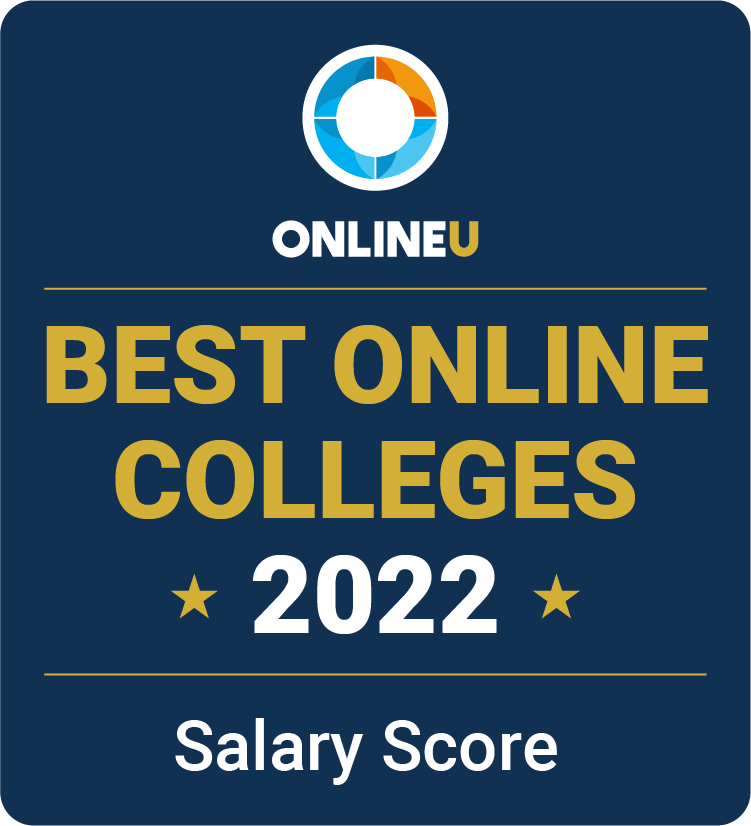 ADVERTISEMENT
Online Mathematics Bachelor's Degrees You May Be Interested In

Southern New Hampshire University Online

Annual Tuition: $17,800
1 Programs (view all)

Annual Tuition: $11,700
7 Programs (view all)
---
List Of Accredited Online Mathematics Schools
| School | Online Enrollment | Annual Tuition |
| --- | --- | --- |
| Western Governors University | | |
| Southern New Hampshire University Online | 86,849 | $9,600 |
| American Public University System | 37,335 | $7,324 |
| Liberty University | 34,092 | $11,700 |
| Thomas Edison State University | 9,475 | $9,856 |
| Bellevue University | 7,352 | $7,851 |
| Indiana Wesleyan University Online | 6,185 | $18,906 |
| Wilmington University | 5,064 | $11,480 |
| SUNY Empire State College | 3,754 | $17,515 |
| Indian River State College | 3,388 | $10,201 |
| Indiana University - East | 2,062 | $19,978 |
| University of North Dakota | 1,851 | $15,895 |
| Central Methodist University | 1,734 | $15,810 |
| University of Arkansas at Little Rock | 1,676 | $21,754 |
| University of the Cumberlands | 1,640 | $9,875 |
| Granite State College | 1,520 | $9,015 |
| Eastern New Mexico University - Main Campus | 1,514 | $8,448 |
| Maryville University | 1,326 | $28,470 |
| Louisiana State University - Alexandria | 1,035 | $14,024 |
| University of Illinois at Springfield | 889 | $21,338 |
| Chadron State College | 601 | $7,586 |
| Mayville State University | 576 | $9,946 |
| Mercy College | 486 | $19,594 |
| Midway University | 363 | $24,850 |
| Thomas University | 333 | $16,940 |
| Ottawa University - Phoenix | 319 | $11,770 |
| Ottawa University Online | 205 | $12,316 |
| Arizona Christian University | 109 | $27,890 |
| Ottawa University-Milwaukee | 109 | $11,770 |
| William Peace University | 96 | $31,700 |
| Ottawa University-Ottawa | 1 | $30,805 |
| Wingate University | NA | $35,290 |
Overview of an Online Math Degree
At the undergraduate level, math students take courses in a wide variety of math theories and applications, such as statistics, calculus, differential equations, linear algebra, and economic modeling. A bachelor's degree in math can lead to careers in finance, economics, data science, teaching, and other fields that require a strong quantitative understanding.
Many students choose to take on an internship while completing their bachelor's degree to gain experience applying their coursework in a real-world setting. Since many math students expect to move on to higher degrees before seeking full-time employment, internships also help to break up long sequences of study.
Can You Get a Math Degree Online?
Yes, degree programs in math that are not oriented toward education can usually be completed 100% online. Students learn new math concepts through online video lectures and tutorials. Email, instant messaging, and video conferencing with instructors may also be used to aid student understanding in a remote environment. Programs that are designed to prepare graduates for the classroom will require some on-site work, usually in the form of teaching practicums.
Online math programs help individuals who want to prepare for a role in math education, a math-intensive career, or graduate-level study. They usually require about 120 credit hours, which full-time students can complete in four years.
During the first two years of a bachelor's degree, students take classes in liberal arts areas, such as social science, natural science, humanities, and fine arts. This curriculum is designed to help all students to develop useful critical thinking and communication skills, as well as improved cultural knowledge. In the final two years of the program, students focus on math topics including calculus, linear and abstract algebra, statistics, differential equations, and discrete and logical mathematics.
The Importance of Accreditation
Before students commit to an online math degree, they must first look at their online school's accreditation status. There is no specific accreditation agency governing the field of mathematics, but it's still important for students to research the accreditation status of schools where they are interested in earning their degree or certification. Any institution you consider should have earned this important designation, which indicates that a school has met certain academic standards of quality.
Attending an institution that has been accredited by one of these agencies means you'll be eligible for government financial aid, scholarships, and student loans. It will also mean your degree will be recognized by other educational institutions should you choose to transfer credits or continue your education at another institution in the future.
Students interested in preparing to become math teachers in public schools should also ensure that any teacher-preparation program they're considering has earned recognition from the board of education in the state where they hope to teach; this credential is required to earn a teaching license. TEACH.org (previously operated by the U.S. Department of Education) has more information about the path to teaching in K-12 public schools.
Keep in mind, online math programs are respected just as much as traditional degrees. In some cases students take the exact same coursework as those that study on campus. Furthermore, all of OnlineU's recommended online programs come from accredited institutions.
What Students Learn in an Online Mathematics Program
The core math curriculum covers several advanced mathematics topics, along with courses that feature formal logic or computer algorithms, strong connections with mathematics, and those that support the study of math theories.
Below are some common online college math courses at the bachelor's level:
At the theoretical level, a course in differential equations looks at the most complex equations and solutions in high-level calculus. This includes both numerical and transfer methods, separation of variables, and linear and nonlinear equations.
This upper level calculus course may include differential equations but also covers Taylor's Theorem, involving the infinite sum of terms. It will even look at variable calculus methods, such as derivatives alongside double and triple integrals.
Elements of Modern Analysis
The elements of this modern analysis course looks at topology, or the study of geometric properties, and spatial relations. Coursework may include the Euclidean space and the Riemann integral.
Mathematical statistics coursework offers a combination of theory, estimation, hypothesis, and analysis testing. Students will be asked to represent data through graphs, analyze trends, and make predictions.
Faculty teach both theory and application in this applied linear algebra course. Students will study various equations involving lines, planses, vector spaces, and mapping.
Minors and Specializations
Students may take upper-level math courses of their choosing or complete a minor in a related area. Math education students might take courses in geometry for teachers and applied math instruction, while students with a computer science minor would take courses in programming and operating systems.
Mathematicians generally choose one of two specializations: theoretical or applied math. The choice of a specialization results in a greater focus on either application of mathematics or on the derivation of mathematical theory. In both cases, mathematicians will need to be well-versed in the past study of theory as well as contemporary mathematical applications.
Some bachelor's programs offer specialization tracks in relevant quantitative areas, such as actuarial science, industrial mathematics, or systems analysis. Other bachelor's degrees are designed to prepare math teachers for employment and include courses in curriculum design and instruction. Graduates from these programs are typically qualified to apply for state certification to become primary or secondary mathematics teachers. Postsecondary teaching, however, requires a master's or doctoral degree.
What Job Should I Have if I Like Math?
Graduates of a math degree online may pursue roles in actuary, operations research, investment analysis, bioinformatics, and statistics. This may include federal government positions at the Internal Revenue Service, U.S. Census, or Department of Defense which require a bachelor's degree for their entry-level positions.
Individuals who choose careers as mathematicians can focus on applied mathematics or pure mathematics:
An applied mathematician collaborates with engineers, chemists, or anyone else who is in need of complex mathematical assistance.
A pure mathematician usually works in academia, creating and contributing to new mathematical disciplines and solving complex theoretical problems.
Additional career options for math majors include the following:
Do Math Majors Make Good Money?
Generally speaking, mathematics degree graduates can expect to earn a higher living wage compared to other industries. According to the Bureau of Labor Statistics (BLS), professions that deal with mathematics earn a median salary of $98,680, while the average American can only expect $45,760. This includes math-centric professions — such as actuaries, operations research analysts, and statisticians.
What Is the Highest Paying Job With Math?
Actuaries and economists have the highest paying jobs that primarily utilize mathematics with salaries of $105,900 and $105,630, respectively. Actuaries earn slightly more per year than economists, but only by a margin of $270 per year. These roles are also similar in their responsibilities, as they both focus on statistics, risk, and predictive analysis.
Are Math Degrees in Demand?
The demand for math degrees can be looked at through the lens of the field's high-demand professions. As it stands in 2022, several roles that require math degrees are expected to hire at a faster rate than the most other occupations. Economists, statisticians, and actuaries will see between 13% and 33% job growth between 2020 and 2030, while the normal rate rests around 8%.
Is a Degree in Mathematics Worth It?
Earning a math degree online can have several benefits to highly analytical learners and those with a pension for understanding complex mathematics. While the material can be incredibly complex and often rooted in theory, math degrees can provide a pathway to high growth careers with high paying salaries. Below are some potential benefits, along with some likely drawbacks, to earning a bachelor's degree in mathematics.
Potential Benefits
Opportunities to work in innovative, cutting-edge industries for the right candidate. Students with a math degree featuring a minor in aerospace may end up working for organizations such as NASA, which hire mathematicians to work alongside their physicists and engineers.
Studying math increases brain development. According to a 2021 study from the University of Oxford, studying math beyond the age of 16 is more advantageous to the brain's capacity for cognitive and brain development.
Potential Drawbacks
A lot of math graduates end up working in finance. Without a minor in engineering, physics, aerospace, or other field, those with a strictly mathematical background may find more job opportunities in finance than anywhere else.
A mathematician's work can be very tedious and time-consuming. Andrew Wiles, a well-regarded British mathematician, spent an astonishing seven years working on a single proof for Fermat's Last Theorem.
Earning a bachelor's degree may not be enough to become a mathematician. Working as a mathematician often requires a master's degree, particularly if students want to work in academia as a researcher.
Bottom Line
Mathematics degrees online at the bachelor's level offer a unique opportunity to pursue highly analytical professions. While many graduates end up working in finance — thanks to the 750,800 new jobs that are expected in the next decade — others may use this degree as a stepping stone to an online master's degree, whether in mathematics or a similar field. This is beneficial for those interested in pursuing an academic role. Earning a degree in math can be challenging, tedious, and strenuous due to the theoretical nature of upper level calculus and algebra. However, graduates may be rewarded with gainful employment beyond what other occupations can offer.
Related Articles
2023 Best Online Secondary Education Degrees
Ready to pursue an online secondary education degree? Our 2023 list includes the best online secondary education degrees with each program's tuition.
2023 Best Online Community Colleges
Explore the best community colleges in the country that offer online degrees in 2023 and learn more about whether community college might be right for you.