2023 Best Online Master's Degrees in Substance Abuse Counseling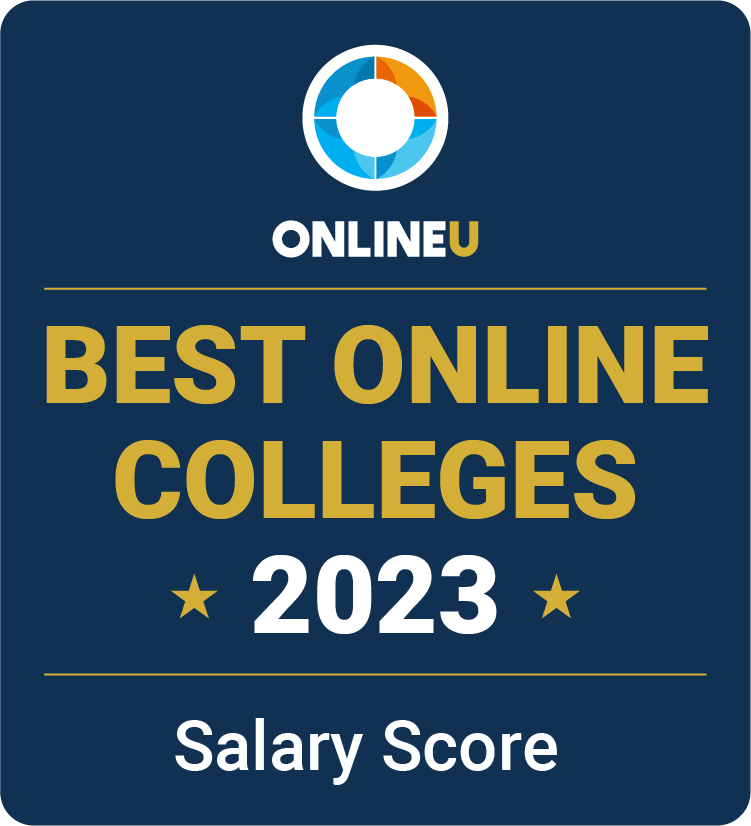 An online master's in substance abuse counseling is designed to help students develop the advanced skills to help individuals recognize, treat, and overcome addictive behaviors to lead healthier lives. Its distance learning format helps provide convenience and scheduling flexibility for graduate candidates already balancing multiple obligations or living far from colleges and universities offering this advanced curriculum.
We've ranked this list of programs by online enrollment to help you see which programs are popular with students who may share similar interests, backgrounds, and goals. If you're thinking toward the future but still need to complete an undergraduate degree, our list of affordable online bachelor's degrees in substance abuse counseling includes many options to help you find a program while staying within budget. View our methodology for more details about our list, or learn about OnlineU.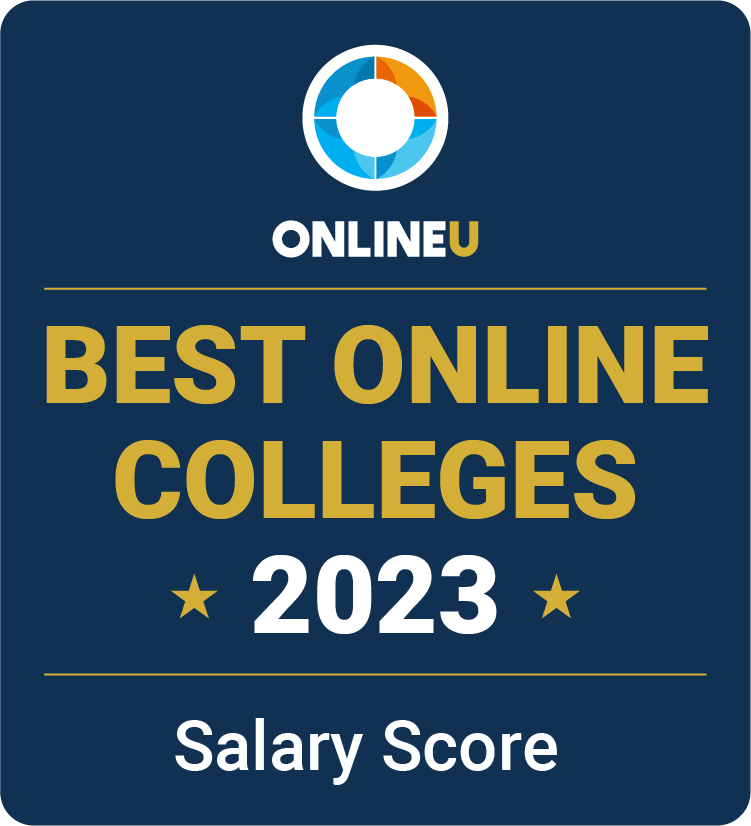 ADVERTISEMENT
Online Substance Abuse Counseling Master's Degrees You May Be Interested In

Annual Tuition: $11,538
1 Programs (view all)

Annual Tuition: $14,626
1 Programs (view all)
---
List Of Accredited Online Substance Abuse Counseling Schools
| School | Online Enrollment | Annual Tuition |
| --- | --- | --- |
| Liberty University | | |
| Arizona State University | 15,537 | $29,438 |
| Purdue Global | 10,981 | $14,436 |
| University of the Cumberlands | 7,168 | $9,875 |
| Nova Southeastern University | 5,468 | $34,570 |
| Regent University Online | 5,113 | $18,820 |
| Drexel University | 4,140 | $57,136 |
| Indiana Wesleyan University Online | 3,730 | $18,868 |
| Aspen University | 3,604 | $5,110 |
| University of North Texas | 3,151 | $20,906 |
What Is a Master's in Substance Abuse Counseling Degree?
A master's degree in substance abuse counseling is an advanced credential for students who want to become substance use counselors or further their current careers in the field. Faculty teach students to listen to and advise patients from diverse backgrounds with a range of addictions. Students also study biochemistry and pharmacology to help understand the physical effects of substances.
Most substance abuse master's degrees have a general curriculum, but others feature concentrations in specialties such as group therapy, child and adolescent counseling, or mental health law.
There's no universally recognized accreditor for substance use counseling programs. The National Addiction Studies Accreditation Commission (NASAC) does review some master's programs, but this is a fairly small organization whose stamp of approval might not affect your marketability much. Keep in mind that you should only apply to institutionally accredited schools, though.
Language is always evolving in the substance use counseling career field. Many practitioners find the word "abuse" to be judgmental and prefer the terms "substance use counseling" or "addiction counseling." We only use the term "substance abuse" on this page when referring to degree programs, many of which still carry this language.
Degree Requirements
Most master's degrees in substance abuse counseling have 30-36 credit hours of required coursework. This often takes two years to complete with a full-time schedule or three years with a part-time course load.
All accredited master's programs include many hours of field experience that will be required to earn a license in your state. The Addiction Technology Transfer Center Network (ATTCN) has details about licensure requirements in each state.
You need a bachelor's degree to apply for a master's degree. Your undergraduate program doesn't need to in substance use counseling — candidates come from a variety of educational backgrounds. You'll usually apply to online programs between November and February for the following year's autumn term.
Your application will typically include official transcripts showing a minimum 3.0 GPA, along with letters of recommendation, a personal statement on your career goals, a resume, and GRE scores.
Courses
Substance use counseling master's degrees usually have similar curricula. Classes cover basic knowledge and skills needed in the addiction counseling field while leaving space for advanced topics in research and leadership.
We've given some examples of common courses below. If your program has a concentration, you'll typically take two or three electives in that focus area.
Addiction and Public Policy
Students learn the history and current landscape of government responses to substance use problems. Topics may cover federal versus state and local law, incarceration policies, and targeted interventions for rural and urban populations.
This course seeks to teach leadership skills used to manage a team of counselors. Faculty may discuss the theory of clinical supervision, HR law, record keeping, and behavioral motivation.
Ethics in Addictions Counseling
This class examines ethical theories and how they've been embedded in counseling practice. Common topics include privacy, duty of care, involuntary commitment, and concerns about online counseling.
Enrollees study different models of sobriety maintenance and relapse prevention in this course. Professors often cover sociocultural triggers, behavior modification techniques, public health, and risk-informed decision-making.
Other Counseling Specializations
It's fairly common to specialize your practice within the substance use counseling field. For example, you might work with certain populations, such as adolescents or older adults. You might also come to specialize in treating addiction to certain substances, such as opioids or alcohol. Many bachelor's degrees in substance abuse counseling don't leave room for specialization, so you might use your master's degree as an opportunity to focus on a specialty.
Still, you may be intrigued by counseling but unsure about treating substance use exclusively. You might find one of the following counseling specializations more appealing.
Child and Adolescent Counseling
Young people requiring counseling need people who are trained in the mental development of children and adolescents. These counselors work to establish trust with their young clients and understand their home, social, and school environments.
Clinical Mental Health Counseling
These counselors assess and treat individuals of all ages for mental health concerns that include anxiety, depression, and grief. All states require mental health counselors to hold an active license. This takes at least a bachelor's degree in counseling to earn, and some states require a master's in counseling.
Marriage and Family Counseling
This form of counseling treats the concerns of married couples, long-term partners, and families living in the same households. A master's degree in marriage and family therapy is necessary to become a licensed marriage and family therapist who can perform this kind of counseling.
Rehabilitation Counseling
Rehabilitation counselors work with clients adjusting to life-changing illnesses or injuries. They need a master's degree to practice, along with a license in some states.
School counselors help students at K-12 schools with learning, behavioral, and mental health issues. These counselors must hold a master's degree in school counseling to earn state licensure.
What Can You Do With a Master's in Substance Abuse Counseling Degree?
Further Education
An accredited master's degree is enough qualification for most substance use counseling jobs. But some roles might call for an even more advanced or specialized credential. Keep reading to learn about professional certificates and doctorates in this field.
Graduate Certificate
Certificate programs are short training opportunities for licensed counselors who want an extra credential in a focused area of practice. For example, a substance use counselor may earn a certificate in crisis counseling or lifespan mental development to fill out their clinical toolkit.
Doctoral Degree
A doctorate in substance abuse counseling is generally only needed if you want to teach at the college level and conduct original research. Most doctorates take an average of seven-and-a-half years to complete because of the large amount of research needed to write a dissertation.
Substance Use Counseling Careers
Most master's graduates in substance abuse counseling go on to become substance use counselors. After all, this is an advanced degree in a relatively narrow specialty. Substance use counselors make median annual salaries of $48,520, which is a bit higher than the $45,760 median wage for all U.S. jobs. The Bureau of Labor Statistics (BLS) expects the job field to grow at a very fast 22% rate through 2031.
Substance use counselors typically need a state license to practice because of the responsibility they have to care for vulnerable people. Beyond basic licensure, you might study for a certification in substance abuse counseling, which may make you more competitive in the job market.
You might also use your clinical and research skills to fill non-counseling roles in management, policy, and healthcare. For example, you may be a good fit for a career as a health education specialist, a social or community service manager, or a health services manager.
Financing Your Master's Degree in Substance Use Counseling
A master's degree is a major financial commitment on top of any student loan debt you may already have from college. It's worth finding and applying for all the financial aid you can. Need-based grants and merit- and need-based scholarships are ideal because you don't need to repay them. You might also qualify for a work-study program if you agree to work a particular job while in school.
Most graduate students take out at least some loans to help pay for their programs. Our helpful student loan repayment calculator might help you compare loan offers as you choose between financing options.
FAQs About Master's in Substance Use Counseling Degrees
How Much Do Substance Use Counselors Make?
---
The Bureau of Labor Statistics reports that substance use counselors earn median annual wages of $48,250. These counselors earn significantly more in government roles (a median $60,450) than in any other setting.
How Long Does It Take to Get a Substance Use Counseling Master's Degree?
---
Most master's degrees in substance use counseling take two years to finish with a full-time schedule. Many programs feature part-time options catering to working students that may last up to three years.
Can I Get a Substance Use Counseling Master's Degree Online?
---
There are many substance use counseling degrees online with completely remote coursework. But all accredited programs require in-person clinical internships under the supervision of a licensed counselor. As an online student, you can arrange to work your clinical hours at a facility close to your home if the school is far away.
What's the Difference Between Addiction Counseling and Substance Use Counseling?
---
Substance use counselors are trained to treat dependency to chemical substances such as drugs and alcohol. Addiction counselors may treat a broader range of psychological addictions in addition to substances, such as sex addiction or gambling addiction.
Bottom Line
A substance abuse counseling master's degree may provide a step toward a career as a licensed substance use counselor. It might also give a practicing counselor a boost in the job market and help them qualify for management roles.
Some substance use counseling master's programs have optional concentrations to help students specialize in treating a particular substance or demographic group.
Check out our college planning resources if you're still deciding what to study, considering on-campus versus online programs, or figuring out how to apply for a degree. Once you know more, read through our Guide to Starting Your Online Education for help through the process.
Related Articles
2023 Most Affordable Online Master's Degrees in Counseling
Explore our 2023 list of the most affordable colleges for online master's degrees in counseling.