2023 Best Online Master's Degrees in Secondary Education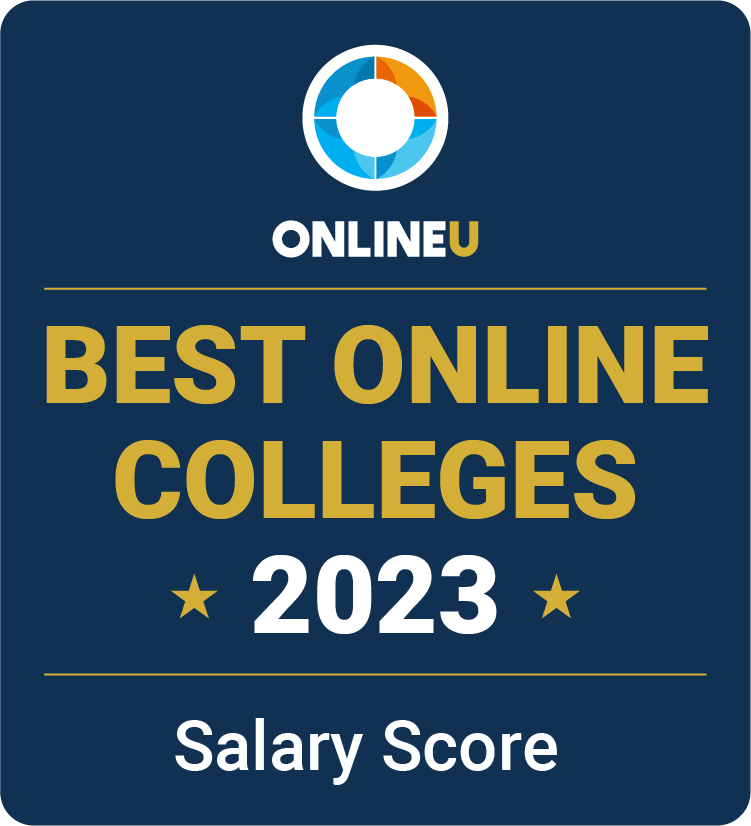 Teachers often rely on advanced expertise to continue meeting the diverse needs of students as they progress out of elementary and into middle and high school. An online master's degree in secondary education can help you develop next-level skills that adequately prepare you for a teaching role at this level. If you're still undecided about pursuing a graduate degree in this field, you can read about whether a master's in education is worth it.
We've ranked the best schools based on salary score so you can make the best choice while staying within budget and meeting career goals. View our methodology for more details about our list, or learn more about OnlineU.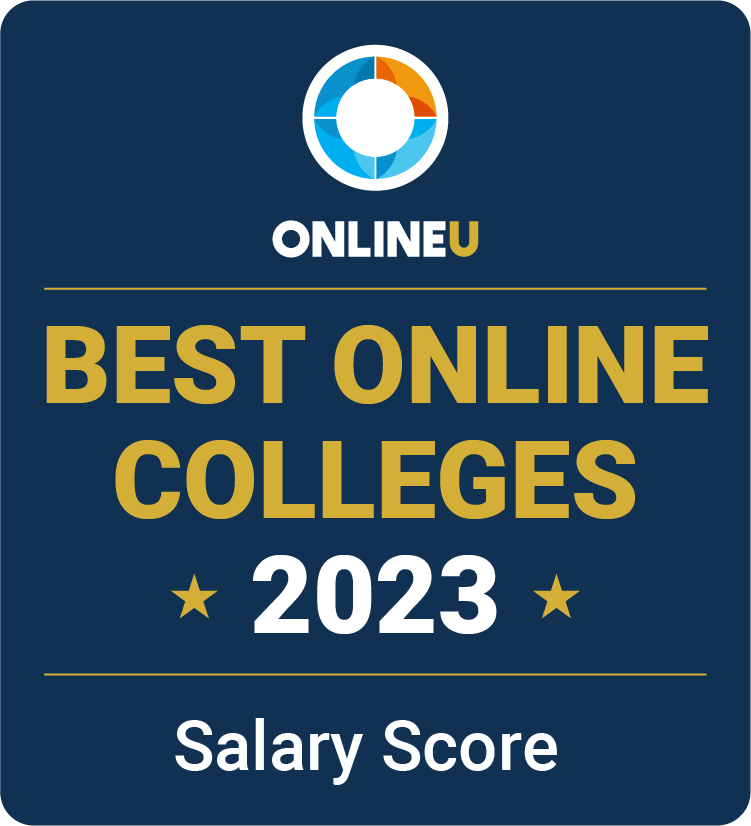 ADVERTISEMENT
Online Secondary Education Master's Degrees You May Be Interested In

Annual Tuition: $11,538
7 Programs (view all)


Annual Tuition: $7,790
11 Programs (view all)
---
2023 Best Online Master's Degrees in Secondary Education
| Rank | School | Salary Score | Median Starting Salary |
| --- | --- | --- | --- |
| # 1 | Pace University | | $68,104 |
| # 2 | UMass Global | 95 | $58,796 |
| # 3 | California State University - Fullerton | 91 | $56,978 |
| # 4 | The George Washington University | 90 | $56,156 |
| # 5 | New York University | 88 | $55,548 |
| # 6 | Wilkes University | 79 | $53,044 |
| # 7 | Texas A&M University - Commerce | 75 | $52,054 |
| # 8 | University of Hawaii at Manoa | 71 | $51,137 |
| # 9 | Wilson College | 71 | $51,064 |
| # 10 | Indiana University of Pennsylvania - Main Campus | 66 | $50,155 |
What Is a Master's in Secondary Education Degree?
Much like a general master's in education, a master's in secondary education prepares graduates for advanced roles in education. However, this degree is designed for people who want to focus on working with middle school and high school students in the classroom. A secondary education graduate program provides teacher candidates with advanced skills in instruction, lesson planning, classroom management, and more.
Master's degree earners can pursue alternative careers in education, as well. For example, some become instructional coordinators who work with teachers on developing curricula and creating instructional materials. Yet others go into administrative roles, overseeing school operations, activities, facilities, and staff.
Many master's in secondary education programs give students the opportunity to focus on an area of specialization. For example, some programs train teachers to work with specific student groups, such as children learning English as a second language (ESL) or children with special education needs. Other programs give graduates specialized skills in teaching specific content areas, such as reading and literacy, health, or physical education.
A master's degree in secondary education is just one of many education degrees you can earn. Learn more about your options with our Guide to Online Teaching Degrees.
Degree Requirements
Secondary education master's programs are available both online and on campus. Most require 30-40 credit hours, which full-time learners often complete in about two years. In-person and online programs typically include some type of supervised student teaching. These field experiences are often part of a state's licensure or credentialing requirements as well. Some programs also include a research project.
To be admitted to graduate school, applicants need to have completed a bachelor's degree at an accredited university with a 2.8 or higher GPA, typically. Depending on the program, the bachelor's degree in secondary education or education will need to be in a particular teaching subject, like English or math. However, students without a bachelor's in education or previous teaching experience can also apply to a master's program, although they may need to complete several prerequisite courses.
Other admission requirements may include letters of recommendation, a resume, a statement of purpose, and graduate test scores, such as GRE scores. Tuition and other expenses will vary depending on the school and program.
Courses
In an online master's degree in secondary education program, graduate students can expect to take a diverse array of courses. Some focus on advanced teaching skills, particularly on teaching single subjects, which is common for high school teachers. Programs may also include one or more research courses and several semesters of on-site training. Among the common core courses are:
A learning theory attempts to explain how young students understand new information and integrate it into their body of knowledge. This course explores several of the most common learning theories, such as behaviorist learning theory and cognitivist learning theory. Teacher candidates then learn how to apply these concepts in the classroom to support their students.
Collaboration With Students, Families, and Communities
Research shows that young students whose parents are involved in their education are often more successful in the classroom. This course shows teacher candidates how to get parents and families involved, form partnerships with the families, and support each student by understanding their home life and environment.
Advanced Curriculum Design and Assessment
This course focuses on curriculum development, lesson planning and sequencing, and tracking learning outcomes. Teacher candidates explore the use of many types of assessment tools, and coursework may also include the administration and interpretation of standardized tests.
Technology In the Classroom
Many schools use various types of educational technology to teach common middle school and high school subjects, especially science, technology, education, and math (STEM) classes. This course introduces technological tools and shows teacher candidates how to use them in the classroom.
What Can You Do With a Master's in Secondary Education?
Master's degrees in secondary education programs are designed to prepare graduates for advanced roles in education, both in and out of the classroom. Depending on your career goals, they can also prepare you for even further education in specialized subjects.
Further Education
While many graduates establish rewarding teaching careers with only a bachelor's or master's degree, some choose to pursue a doctoral degree in education. Students have two distinct options for terminal degrees:
A Doctor of Education (EdD) program prepares graduates for high-level administrative roles at the regional school district and state level. Some individuals who earn this degree go into higher education as administrators or professors.
A Doctor of Philosophy (PhD) in Education focuses on the study of learning. This doctorate may be the better choice for those interested in conducting research to solve issues in education and improve learning outcomes.
Another option is to earn some type of postgraduate certificate in education. These programs allow enrollees to explore a topic in depth without completing an entire master's program. Certificate programs often require 9-12 credit hours, which can usually be completed in less than a year. Some of the many certificate content areas include educational leadership, online teaching, innovation, and STEM education.
Secondary Education Careers
Many graduates with master's degrees in secondary education work as teachers in middle schools and high schools. According to the Bureau of Labor Statistics (BLS), secondary teachers earn a median salary of $61,820. However, with a master's degree, you may be eligible to take on greater responsibilities and earn more money. For example, you may participate in developing course curricula, or you may be a lead teacher who helps train other teachers.
A master's in secondary education may also qualify you for specialized teaching roles — such as teaching English as a second language — which have a median annual salary of $59,720. You could also consider becoming an instructional coordinator with a median annual salary of $63,740 or a school principal with a median salary of $98,420.
Regardless of which educational occupation you choose, you will probably need to obtain a state-issued license or credential to work with children and young adults. Your state's licensure requirements may include a degree from an accredited program, a certain number of hours of relevant work experience, and a passing score on an exam.
If you're planning to earn your master's in secondary education online, be sure to choose a program that meets the requirements in the state where you plan to work, not just the state where your online college is located. All of the schools on our list of the best online master's in secondary education degrees are accredited.
Financing Your Master's Degree in Secondary Education
In addition to program focus, location, and format, cost is one of the most significant factors to consider when you're deciding on an on-campus or online master's degree in secondary education. Fortunately, master's students enrolled in accredited online degree programs are eligible for financial aid, which is provided by several different federal, state, and school sources.
To apply for financial aid, simply submit the Free Application for Federal Student Aid (FAFSA) online form. After your application has been reviewed, you'll be notified if you qualify for aid, how much you're being offered, and in what forms. If you're already working in education, your employer may also offer some type of tuition reimbursement.
Scholarships and grants, such as the TEACH Grant, are ideal because they usually don't need to be paid back. Student loans are also available, but the loan interest can add a substantial amount to the total cost of your master's degree. Know what you're agreeing to by using our student loan repayment calculator before you accept a federal student loan or private student loan. Also keep in mind that your job as a teacher is considered a public service, which may qualify you for loan forgiveness.
FAQs About Master's in Secondary Education Programs
How Much Can You Make With a Master's in Secondary Education?
---
State-by-state data presented by the National Education Association shows that teachers' salaries vary dramatically depending on where they live. However, it suggests that teachers with master's degrees typically earn $8,000-$12,000 more per year than those with only bachelor's degrees. The BLS notes that the median annual income is $61,820 for all secondary school teachers, $63,740 for instructional coordinators, and $98,420 for school principals.
Is a Master's in Secondary Education MA or MS?
---
Master's in secondary education programs can be either Master of Arts (MS), Master of Science (MS), or Master of Education (MEd) programs. All of them will give you advanced skills in teaching, lesson planning, using technology, and managing your classroom, although MA and MS programs often include research methods and the use of research in solving problems. An MA program may involve more liberal arts coursework, while an MS program typically emphasizes data and statistics.
How Much Does a Master's in Secondary Education Cost?
---
The cost of earning a secondary education master's degree varies depending on the school and format. To give you a general estimate, the NCES lists a cost of $19,749 per year for a graduate degree. This amounts to $39,498 for a two-year master's degree program. Fortunately, many accredited schools offer lower tuition rates for their online programs than for their in-person programs. For your convenience, we've compiled lists of the most affordable master's degree programs in education and secondary education.
Is a Master's in Secondary Education Worth it?
---
When you think about the time and money you'll invest in earning an online secondary education master's degree, it's only natural to wonder whether this type of degree will be worth it. The answer, however, depends a great deal on your personal goals and circumstances. This advanced degree will qualify you to move beyond the classroom, helping students and teachers in new and exciting ways, which could be very rewarding. You may also command a higher salary.
Bottom Line
A master's degree in secondary education may be just what you need to take your education career to the next level. If you plan to continue working in the classroom with students, you'll have more tools and resources to help them develop their strengths. But if you'd like to take on behind-the-scenes instructional coordinator or administrative roles, you'll have the skills you need to move ahead. No matter which career path you choose, you're likely to earn higher salaries for these mid- and high-level positions.
Why Trust Us?
60,000 Degrees Researched Annually
20,000 Hours Spent on Research Annually
Launching Rankings Since 2009
Meet our team
Related Articles
2023 Best Online Master's Degrees
A master's program can expand your employment options and earning power. Explore our list of the best online master's programs based on alumni salaries.
2023 Best Online Master's Degrees in Education
Are you interested in earning an online master's degree in education? Find the best master's degrees in education from our 2023 list of accredited online schools.