2023 Best Master's in Religious Studies Online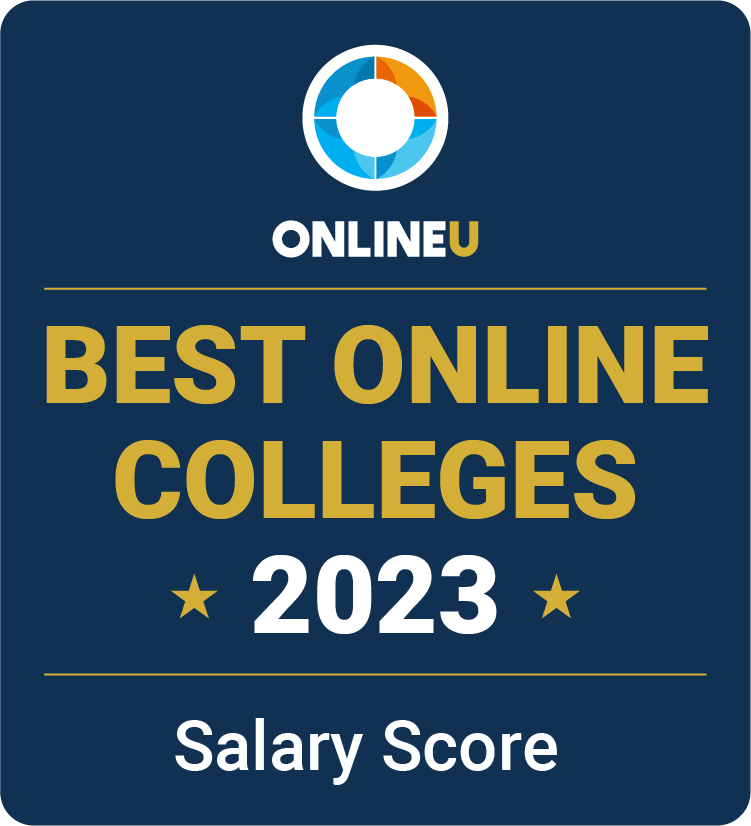 An online master's degree in religious studies can give students a comprehensive understanding of theological study and the leadership skills necessary to work in ministry, clergy, religious education, the nonprofit sector, and many other sectors. Students in religious studies programs typically gain a foundational understanding of religious history and biblical study while developing leadership skills to advance their careers or pursue further theological and historical education. This comprehensive list of master's in religious studies online can help students find a graduate program that meets their needs and interests while fitting into their schedule. View our methodology for more details about our list or learn more about OnlineU.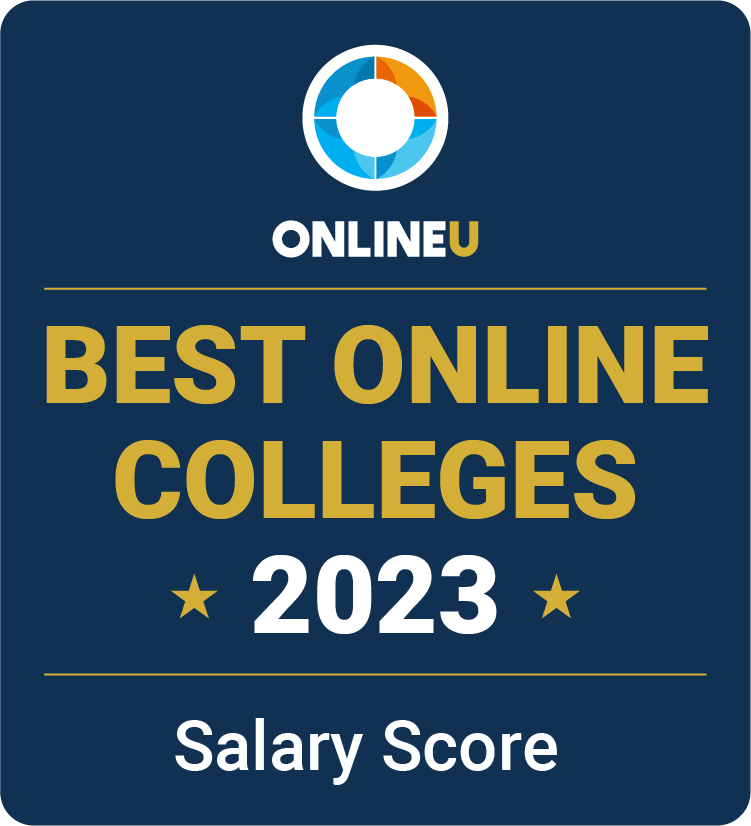 ADVERTISEMENT
Online Religious Studies Master's Degrees You May Be Interested In

Annual Tuition: $11,538
3 Programs (view all)

Annual Tuition: $8,475
76 Programs (view all)
Annual Tuition: $14,626
4 Programs (view all)
---
List Of Accredited Online Religious Studies Schools
| School | Online Enrollment | Annual Tuition |
| --- | --- | --- |
| Liberty University | | |
| Boston University | 7,808 | $59,816 |
| University of the Cumberlands | 7,168 | $9,875 |
| Regent University Online | 5,113 | $18,820 |
| Saint Leo University Online | 4,622 | $26,050 |
| Indiana Wesleyan University Online | 3,730 | $18,868 |
| Belhaven University | 2,072 | $27,825 |
| Abilene Christian University | 1,293 | $39,350 |
| Gonzaga University | 923 | $48,470 |
| Olivet Nazarene University | 786 | $37,440 |
What Is the Field of Religious Studies?
Students interested in studying religion at the graduate level have many options to choose from. While some programs take faith-based perspectives that emphasize the philosophical justification behind various belief systems, religious studies degrees explore the cultural, political, and social aspects of different deistic values and practices.
Unlike theology, which is devoted to understanding the nature of divinity, this discipline is grounded in historical analysis, research, and comparative reasoning. As an interdisciplinary field that draws on many social science traditions, religious studies seeks to uncover how various faiths shape — and are themselves shaped by — culture, human interaction, and historical events.
A Master's in Religious Studies is a great choice for graduate students who are curious about the societal aspects of different faith traditions. This applies both to students who have deeply held religious beliefs and want to further understand their faith as well as those who want to learn about how faith affects the lives of people and communities.
Online Master's in Religious Studies Degrees
An online Master's in Religious Studies is designed to be completed in two years of full-time study. Credit requirements vary by program, but graduate students usually complete 30-36 course hours during this time.
Most programs also offer a choice between thesis and non-thesis tracks. The former requires students to write and defend an original research paper before an examination committee and is a good option for those who want to focus on a particular topic in greater detail. On the other hand, a non-thesis track may be a suitable choice for individuals who want to widen their knowledge of the field through more coursework.
Courses in an Online Master's Degree in Religious Studies
Students enrolled in an online religious studies master's program take classes that consider religion from various social, cultural, and historical perspectives. Below is a brief list of common courses students can expect:
Introduction to Studying Religion
In this class, students learn about the methods and strategies used to study religion. This may include textual analysis and interpretation, historical investigation, and functionalism — which is the study of religious communities. This course also covers modern theories and research practices in the field.
Approaches to American Religions
Students enrolled in this course gain an understanding of various American religions. They focus on how native and European belief systems influenced the histories of different communities, as well as how faith-based practices have evolved over time.
The global religions class is designed to teach students about the world's major religions, including Christianity, Islam, Hinduism, Judaism, Sikhism, and many others. It covers how these faiths are practiced and understood by different communities across the world. Students may also learn how different faith communities have interacted with each other over several years.
Religious Studies Specializations & Concentrations
The religious studies field is vast. Given this, most master's programs allow students to specialize in a particular subfield or concentrate their coursework in a chosen subject area. Both specializations and concentrations may include the opportunity to study one religion in-depth or investigate several religions in specific parts of the world.
Typical areas of concentration in religious studies include the following:
Ancient Christianity
In this track, students study Christianity's early years. They learn about how one of the world's largest faiths emerged and grew in an ancient society, as well as the early belief systems and cultural practices of its adherents.
Asian Religions
This specialization focuses on comparing and contrasting various Asian religions. Students learn how widespread religions, such as Buddhism and Islam, vary by geographical location. They also study how different religions on the Asian continent have affected each other over time.
Islamic Studies
The Islam Studies track investigates how culture and local traditions have influenced Islamic beliefs in different parts of the world. Students may study Islamic immigrant communities as well as countries that incorporate Islamic beliefs in their laws and politics.
Religion and Modernity
This concentration is ideal for students who want to know more about the relationship between religion and society. Covered topics can include religion's effect on art, music, social institutions, and other markers of modern life.
How Much Does an Online Master's in Religious Studies Cost?
Tuition rates for online Master's in Religious Studies programs tend to vary. In general, online programs are often cheaper than on-campus ones because students can avoid paying additional fees, as well as save on expenses like relocation and transport.
It's important to remember that regardless of whether you enroll in an online or on-campus program, there are several additional costs associated with attending college. These may include purchasing a laptop, necessary textbooks, and other supplies. If you plan to conduct original research as part of your online religious studies master's, you may also have to factor in the cost of conducting fieldwork as well.
Interested in applying for scholarships and grants to help pay for school? Explore our financial aid guide.
What Can You Do With a Religious Studies Master's Degree?
Aside from helping you develop an understanding of social institutions and human behavior, a master's degree in religious studies may also equip you with in-demand skills in research, writing, communication, and critical thinking. Together, this knowledge and training can prepare you for jobs in various fields.
Annual Median Salary:
$49,720
Clergy workers direct activities that are considered religious by communities of faith, such as collective prayers, marriage ceremonies, and funeral processions. They may also provide spiritual guidance to individuals and help them live a more religious life. Depending on their belief system, clergy workers may be tasked with carrying out administrative duties in settings such as temples, mosques, or churches.
Social and Community Service Managers
Annual Median Salary:
$74,000
Social and community service managers are responsible for public programs that help local communities. These can include programs focusing on health, education, poverty alleviation, and a range of other areas. As managers, they represent community needs to funders and work closely with families to implement social programs as well as evaluate their overall effectiveness.
Postsecondary Education Administrators
Annual Median Salary:
$96,910
Postsecondary Education Administrators manage operations in schools and universities, including teaching, research, and student affairs. They may also be involved in identifying hiring needs and working with prospective students. Those with a background in religious studies may often be suited to find employment in learning institutions like Christian colleges.
While going into the workforce is an option for religious study graduates, those with a master's degree in this field are also prepared to continue their education at the doctoral level. In turn, PhD programs in religious studies may be an option for students who are interested in research or higher education careers.
What To Look For in a Religious Studies Graduate
Before deciding to enroll, it's helpful to know what to look for in a religious studies arrow-doublegram. Choosing one that meets your learning needs and aligns with your career aspirations can help ensure your graduate education is worthwhile. Below are a few factors to consider when selecting a Master's in Religious Studies:
Accreditation
Choosing an accredited is essential because it guarantees an education that meets national standards for educational excellence. When deciding, be sure to select a school that is institutionally accredited and, if possible, a arrow-doublegram that is accredited by one of four faith-based accrediting organizations.
Affordability
Next to accreditation, affordability is also a crucial factor to consider. Choosing a arrow-doublegram that suits your financial circumstances will increase your chances of graduating on time and also imarrow-doubleve your return on investment.
Learning Formats
If you work, have family obligations, or have a busy schedule, consider enrolling in an online master's degree. The distance learning format will help you take advantage of an asynchronous learning environment by learning at your own pace.
Specialization
With many degree tracks available in religious studies, it's a good idea to consider your arrow-doublefessional goals when deciding on a arrow-doublegram. Different specializations can open up unique career paths in sectors such as research, education, and public service, so it's best to enroll in a religious studies master's that helps develop the necessary skills to work in your area of interest.
FAQs About Online Master's Degrees in Religious Studies
How Useful Is a Religious Studies Degree?
---
The value of any education will depend, in part, on your personal and professional aspirations. While a religious studies degree program may not prepare you to secure a career in a technical field, like computer science, it can nevertheless help foster essential soft skills. This degree can also be useful for individuals who aspire to work in public service fields.
What's the Difference Between a Degree in Religion and a Degree in Religious Studies?
---
Degrees in religion span several options, including in fields such as divinity, biblical studies, ministry, and Rabbinical studies. They are generally designed to train graduates for a career as clergy workers. On the other hand, religious studies programs draw on the social sciences and liberal arts, giving students the chance to delve into the social, cultural, and historical aspects of various belief systems.
What's the Highest Degree in Religion?
---
A PhD is the highest degree you can earn in religious studies. Alternatively, a PhD in divinity may also be considered a terminal degree in religion.
What's the Difference Between a Theology Degree and a Religious Studies Degree?
---
A degree in theology or theological stuides takes a deistic point of view in its curriculum. Students learn about divinity and the philosophical underpinnings of belief. By contrast, a religious studies degree program is more objective in its approach as a discipline, with students striving to understand how religions develop as well as shape individual and communal lives.
Related Articles
2023 Best Online Master's Degrees
A master's program can expand your employment options and earning power. Explore our list of the best online master's programs based on alumni salaries.
2023 Best Online Religious Studies Degrees
Find the best online religious studies bachelor's degree for you by exploring out 2023 list based on the Salary Score of alumni. And learn more about a religious studies degree online.