2023 Best Online Master's Degrees in Public Health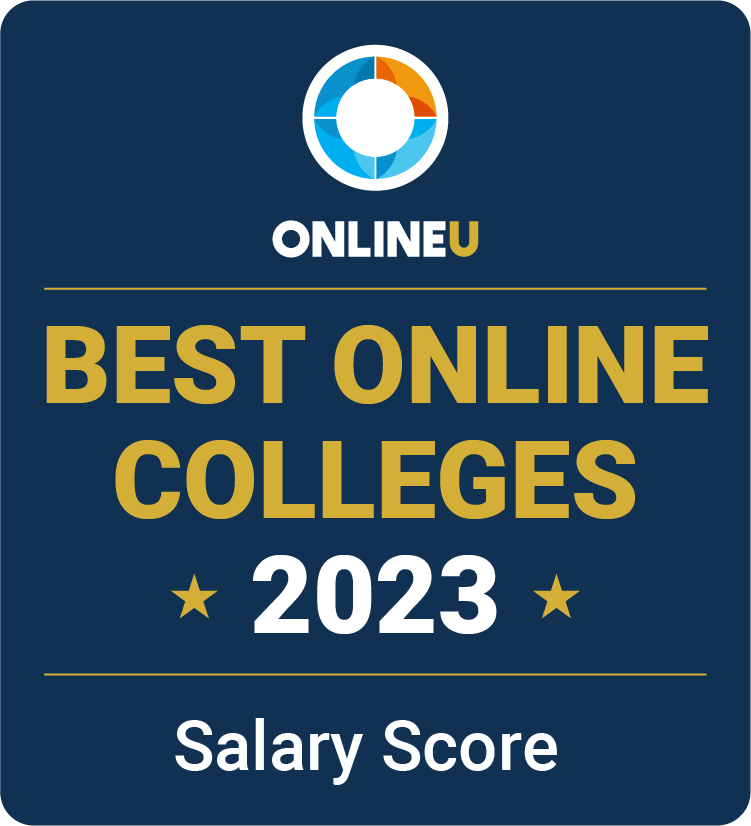 An online master's in public health explores ways to protect the public from unhealthy behaviors, diseases, food crises, and environmental disasters. Coursework explores biostatistics, epidemiology, behavioral sciences, environmental health, and health services administration. Professionals are responsible for maintaining public health through comprehensive and inclusive means. For example, disaster relief coordinators and epidemiologists reduce health and safety risks by creating public health plans, promoting healthy behaviors through education, and analyzing health data. Some schools even offer affordable public health master's degrees that students can complete online with lower tuition rates.
View our methodology for more details about our list or learn more about OnlineU.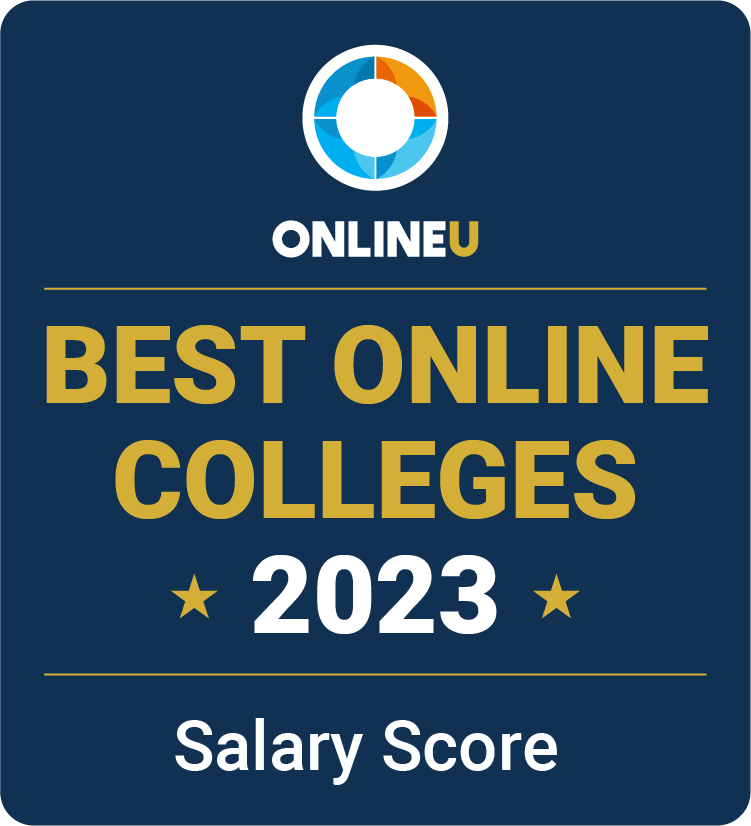 ADVERTISEMENT
Online Public Health Master's Degrees You May Be Interested In

Annual Tuition: $11,286
2 Programs (view all)

Annual Tuition: $12,720
1 Programs (view all)

Annual Tuition: $11,538
8 Programs (view all)
---
2023 Best Online Master's Degrees in Public Health
| Rank | School | Salary Score | Median Starting Salary |
| --- | --- | --- | --- |
| # 1 | University of Maryland - Baltimore | | $77,705 |
| # 2 | The University of West Florida | 91 | $72,180 |
| # 3 | American Public University System | 91 | $72,029 |
| # 4 | San Jose State University | 83 | $66,700 |
| # 5 | Arizona State University | 78 | $64,476 |
| # 6 | Johns Hopkins University | 77 | $63,771 |
| # 7 | Nova Southeastern University | 76 | $63,468 |
| # 8 | University of Maryland - College Park | 76 | $63,420 |
| # 9 | University of Illinois at Chicago | 70 | $60,803 |
| # 10 | Creighton University | 70 | $60,783 |
What Is a Master's Degree in Public Health?
An online master's degree in public health teaches the skills to protect communities against and raise awareness for health-related issues. These advanced programs are for working professionals to explore social science, healthcare systems, disease prevention, and the promotion of healthy habits. Specializations may include community nutrition, epidemiology, health education, and behavioral sciences.
Most online master's in public health degrees can be completed in two years of full-time study. Prospective students must hold a bachelor's degree in public health or another health-related field. Even the most affordable public health degrees offer sufficient training to pursue a master's degree. Students may also be interested in a master's in healthcare management, which provides similar career opportunities in hospitals and public health organizations.
Common Courses
A master's degree in public health features online courses related to policy, environmental health, intervention programs, and risk factors. Students use a combination of practical applications, research, theory, and leadership training to meet the course requirements needed for graduation. Many programs also require students to engage with their local community through internships to develop practical experience.
Here are some common courses for a master's degree in public health online:
In this course, students learn research design methodologies by exploring published studies, research principles, and communication techniques. They also learn measurement fundamentals and evaluation strategies. Students create their research projects at the end of the program.
An epidemiology course looks at disease prevention, distribution, and control. Students learn the methodologies and principles used in the field and clinical settings. Coursework may include other public health-related issues such as injuries, food safety, occupational hazards, and mental health.
This course teaches students how to assess and manage environmental hazards, particularly those that affect vulnerable populations. They learn to analyze different conditions, catalog risks, and develop prevention plans. Studies may include wildfire smoke, pesticides, chemicals in consumer products, and infrastructure.
Biostatistics is the study of data and its uses within biology. Students use mathematical analyses to better understand data samples related to public health trends, such as cancer and Alzheimer's disease. Areas of focus include statistical reasoning, survey research, data management, and numeric interpretation.
What Can You Do With an Online Master's in Public Health?
There are many degree options beyond a master's in public health online. Students who wish to continue their studies, particularly in public health research and education, can pursue a PhD. Because public health is a broad discipline, doctoral degrees often narrow the scope of their majors to areas such as epidemiology, biostatistics, or health behavior. Post-master's certificates are also available, a path most useful for aspiring nurses who need to meet license requirements in their state.
Since the 2020 COVID-19 pandemic, more and more students have sought healthcare jobs. A master's in public health helps prepare graduates for fulfilling careers serving the public and leading efforts to protect vulnerable and underserved communities.
Entry-Level Jobs for a Master's in Public Health
Median Annual Salary:
$78,520
Epidemiologists are responsible for investigating disease threats and communicating their findings to healthcare professionals. They turn raw data into meaningful information used by doctors, policymakers, and community hospitals to prevent and stop the spread of infectious diseases or other health problems. They may work in government, healthcare programs, and social service agencies.
Median Annual Salary:
$104,830
The role of health services managers is to coordinate operations in healthcare settings. Within public health agencies, their tasks include training personnel, supervising nurses, implementing programs, and managing budgets. They must also keep up with public health research and policy to ensure their agency meets the latest standards.
Median Annual Salary:
$76,480
Environmental scientists study the correlation between a community's physical surroundings and health trends. They may take surveys, analyze hospital data, and collect samples to determine the cause of public health crises. These professionals must have excellent analytical, problem-solving, and communication skills.
Degrees similar to public health, such as an MBA in healthcare management or a master's in healthcare administration, fulfill the requirements to work alongside or oversee public health positions. Hospital administrators and health services managers ensure facilities are staffed and supported, allowing public health professionals to service their communities.
Other Master's in Public Health Jobs
While the aforementioned jobs typically require master's degrees, other roles can be gained through experience.
Below are a couple of these careers:
Health education specialists provide valuable information to individuals, families, and communities, encouraging them to practice healthy habits. They develop programs and distribute materials to educate the public on disease prevention, lifestyle changes, and social programs.
Community health workers work directly with vulnerable communities to address their health needs. Depending on their expertise, they may assist with mental health, education, hearing screenings, and blood pressure tests. They also advocate for populations to ensure local governments hear their concerns.
FAQs About Online Master's in Public Health
Can I Get an Accelerated Master's Degree in Public Health?
---
Some online schools offer accelerated master's in public health degrees that can be completed in approximately one year. Sometimes, students can take advanced courses during their bachelor's to earn credits toward their graduate degree or take summer courses to speed up their graduation timeline.
How Long Is a Master's Degree in Public Health?
---
Full-time students usually take two years, or four semesters, to complete all requirements needed for a master's degree in public health. Most programs require between 30 and 50 credits.
Does Master's Degree in Public Health Require an Internship?
---
Whether or not students complete internships depends on the program because requirements vary from school to school. In many cases, however, students will finish their degree with an internship. Online students intern with public health organizations in their area, pending approval from the school.
How Hard Is Master's Degree in Public Health?
---
All graduate programs can be considered hard due to their advanced coursework. However, the difficulty is subjective and depends on the program and how much experience students have in public health. Picking a college based on its GPA requirements can help students ensure they are prepared for the program's academic rigor.
Why Pursue a Master's in Public Health?
---
A master's in public health prepares graduates for fulfilling, high-paying careers with plenty of job openings. According to the Health Resources and Services Administration, more than 37,000 healthcare workers are needed to fulfill shortages across the country.
Can You Make Money With a Masters in Public Health?
---
Median annual salaries for typical roles for public health master's graduates range from $78,500 to $104,800. Meanwhile, according to the Bureau of Labor Statistics, the median annual salary for all occupations in 2022 was $44,500.
Is a Master's Degree in Public Health Worth It?
A master's in public health can be considered worth it for several reasons. Although curriculums require extensive research and an advanced understanding of data analysis, biostatistics, and epidemiology, hard work leads to high job satisfaction. Plus, public health professionals are needed in many areas of the country, resulting in job openings in hospitals, government agencies, and nonprofit organizations.
High-earning salaries are available, although they often require master's degrees and at least a few years of professional experience. There are plenty of opportunities to gain fieldwork through internships or part-time work while studying for a master's degree. Graduates can choose which area of public health they work in, whether educating local communities, providing essential health services, or advocating for health policies.
Why Trust Us?
60,000 Degrees Researched Annually
20,000 Hours Spent on Research Annually
Launching Rankings Since 2009
Meet our team
Related Articles
2023 Best Online Master's Degrees
A master's program can expand your employment options and earning power. Explore our list of the best online master's programs based on alumni salaries.
2023 Best Online Master's Degrees in Healthcare Administration
Learn about the best online master's degrees in healthcare administration from the online colleges that offer the highest alumni salaries.