2023 Best Online Master's Degrees in Psychology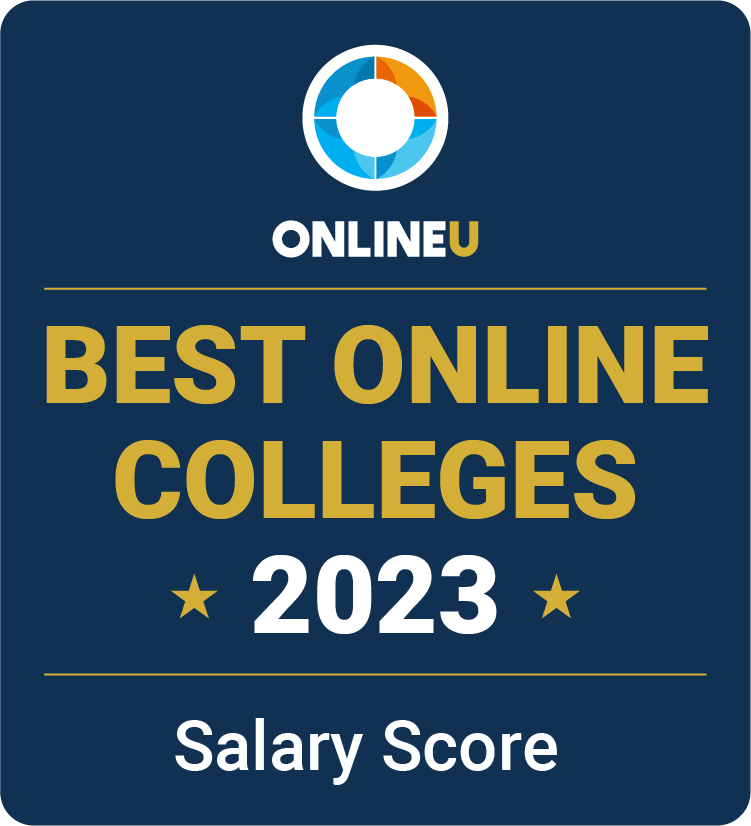 Students interested in diving into different specialties within the field of psychology may pursue an online master's in psychology. Many online colleges and universities offer various affordable online master's in psychology, including leadership in psychology, organizational psychology, sports psychology, and educational psychology. Prospective students can expect to explore the skills, knowledge, and principles necessary to excel in a specific field of psychology. Most online master's in psychology include core courses, advanced or concentration courses, and electives. Some examples of courses students may come across with this degree include Team Facilitation, Performance Management, and Psychological Skills Training. Some potential career paths in psychology for graduates of an online master's in psychology include project managers, organizational psychologists, and research analysts.
View our methodology for more details about our list or learn more about OnlineU.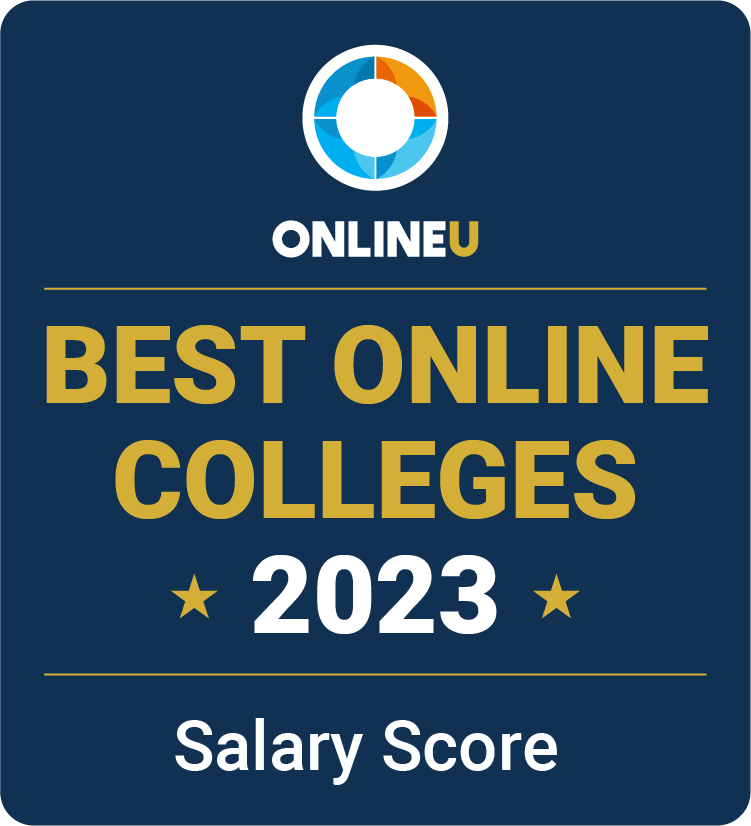 ADVERTISEMENT
Online Psychology Master's Degrees You May Be Interested In

Annual Tuition: $11,286
3 Programs (view all)

Annual Tuition: $19,096
1 Programs (view all)

Annual Tuition: $11,538
13 Programs (view all)
---
2023 Best Online Master's Degrees in Psychology
| Rank | School | Salary Score | Median Starting Salary |
| --- | --- | --- | --- |
| # 1 | Pennsylvania State University | | $81,025 |
| # 2 | Alliant International University | 100 | $76,958 |
| # 3 | George Mason University | 99 | $66,608 |
| # 4 | University of Georgia | 99 | $66,216 |
| # 5 | University of South Florida Online | 91 | $57,639 |
| # 6 | University of Southern California | 91 | $57,415 |
| # 7 | Rider University | 90 | $57,020 |
| # 8 | Golden Gate University | 90 | $56,901 |
| # 9 | UMass Global | 89 | $56,563 |
| # 10 | Western Connecticut State University | 88 | $56,174 |
What Is a Master's in Psychology Degree?
If you have a strong interest in human behavior and a desire to help others, earning a master's in psychology might be a good step for you. It's a versatile degree that can open doors to several different occupations. For instance, you could become a therapist or counselor who specializes in working with families, school children, or people with addictions. You could earn a doctorate in psychology and work as a clinical psychologist or in academia as a researcher and educator. Other possibilities include advanced positions in business and education.
Psychology is so versatile because it is the study of the mind and human behavior — things we encounter every day. Psychology programs typically include courses that will help you understand individuals and their relationships with family, friends, and colleagues. You are likely to learn many theories of psychology and how to apply them in the practice of evaluating and treating patients.
Master's programs in psychology are very popular, and you'll find plenty of options for earning a psychology degree online. Programs typically lead to either a Master of Science (MS) or Master of Arts (MA). MS programs often emphasize research and data analysis, which is why they may be a better choice for those who plan to go on to a doctoral program, while MA programs typically provide a broader overview of psychology. Both types of programs may offer an area of specialization or concentration so you can choose one that is most relevant to your goals and interests.
Degree Requirements
To be accepted into a psychology master's degree program, you'll need to have earned a bachelor's degree from an accredited university, possibly with a GPA of 2.8 or higher. Your undergraduate degree does not necessarily have to be a bachelor's in psychology or a related field. However, if you didn't study psychology as an undergraduate, you may need to take a few prerequisite courses before starting on your master's courses. Some schools may also require you to submit GRE scores with your application.
Master's in psychology programs vary widely in the number of required courses, anywhere from 30-48 credit hours. Other graduation requirements also vary. Your program may include an internship, an externship, a specified number of hours of field experience, or a capstone project or course. Some schools also offer a thesis track and a nonthesis track, which usually replaces the thesis with a comprehensive final exam.
Courses
There is a lot of variety in the courses in psychology master's programs, mainly because they are often centered around different focus areas. For example, a master's in general psychology is usually designed to prepare students for a career in counseling or doctoral studies in clinical psychology. Other programs may focus on topics such as applied psychology, marriage and family therapy, neuropsychology, and human development. Ethics may be addressed in a standalone course or woven throughout the curriculum.
Some of the courses that are likely to appear in an on-campus or online master's in psychology program include the following:
Behavior Analysis and Modification
This course introduces the theory and practice of treating psychological problems by helping patients adopt strategies for modifying their behavior. Some of the common topics include positive and negative reinforcement, clinical and nonclinical treatment settings, and ethics in intervention.
Counseling and Psychotherapy
The purpose of this course is to assist future counselors and therapists in developing a personal practice theory. After studying many of the major theories of psychotherapy, students will discover how to create treatment plans, set goals with their patients, and formulate intervention strategies.
In this course, students learn to diagnose, treat, and prevent psychological disorders. Topics usually include abnormal development, dysfunctional behavioral patterns, and ethical treatment of patients. Students will become familiar with the DSM Classification System for Mental Disorders.
Research Methods and Data Analysis
This course helps students develop quantitative and qualitative research skills, which can be used in many occupations related to the social sciences. Through hands-on projects, students learn how to design psychology studies and experiments, form hypotheses, collect and analyze data, and present their conclusions. The purpose of the course is to show students how to apply data in the treatment of patients.
Psychology Specializations
As a science, psychology is broad and diverse. Many master's degree programs offer specializations so that students can zero in on the particular aspect of psychology they find most interesting or relevant to their career goals. Below are some of the more common specializations:
Child psychology trains therapists to work with children and their families to identify and address behavioral and emotional problems. Some child psychologists work exclusively in schools, helping younger students overcome issues that may hamper their abilities to learn and build healthy relationships with others.
Clinical psychology courses train future therapists to work directly with patients and with other healthcare professionals to diagnose mental disorders and develop treatment plans. Students learn techniques for working with individuals, families, and groups, and there is usually a heavy emphasis on evidence-based research.
Counseling psychology focuses primarily on the practical application of psychology theories and concepts as a means of helping people understand their behavior and manage their emotions more effectively. This concentration may be a good choice for students who plan to become licensed therapists and counselors without pursuing a doctorate.
Developmental psychology courses explore the many types of changes that humans typically experience as they go through life. Many people struggle with adapting to life's changes — such as the loss of a spouse or child — and developmental psychologists help them by diagnosing and treating issues that may result from an inability to adapt to change.
Forensic psychology combines the study of psychology with the study of law. In this concentration, students learn how to use the principles of psychology to try to understand an accused person's behavior and motives. Students may be required to take courses in the judicial system and criminology.
This concentration focuses on training therapists to assist people and families who are experiencing chronic illness and disabilities. Students learn how to support individuals with mental health challenges associated with their illnesses, help patients develop coping strategies, and coach family members on adjusting to new conditions.
Industrial-Organizational Psychology
Industrial-organizational psychology — often referred to as I/O psychology — is the study of human behavior within organized groups. I/O psychologists often work with various types of groups, such as corporations, political parties, and teams, by helping the members understand the group's interactions and learn how to communicate more effectively.
This concentration applies the concept of group dynamics to an entire community's behavior, and social psychologists usually focus on solving social problems. Social justice classes are often included to help students understand how cultural, economic, and political factors shape community values.
What Can You Do With a Master's in Psychology Degree?
A master's degree in psychology gives you several different options. You could pursue the type of job where you counsel adults, children, individuals, and families. Your understanding of human behavior could also lead you to a career in business that involves working directly with other people, such as a human resources manager or sales director. Of course, you can also continue on your educational journey and further develop your expertise in a particular aspect of psychology.
Further Education
After earning your master's in psychology degree, you may want to launch your career search and move directly into the workforce. Then again, depending on your chosen career path, you may want to pursue additional education or degrees in psychology. The following are some of your options:
Doctorate in Psychology
Depending on your interests, you can choose to pursue one of two types of doctorates in psychology. A Doctor of Psychology (PsyD) is designed to train students who plan to become practicing psychologists. A Doctor of Philosophy (PhD) in Psychology, on the other hand, is for those who want to engage in academic research and teaching.
It's important to note that you don't have to earn a master's degree before enrolling in a psychology doctoral program. Many PsyD and PhD programs combine all of the master's-level and doctoral-level coursework into one program.
Psychology Certificates
Once you've completed your master's or doctorate in psychology, you may want to explore a specific area of psychology, such as forensic psychology or industrial/organizational psychology, in greater depth. To achieve this, you can pursue a post-graduate certificate in the subject. Certificate programs usually require only four to six credit hours, which can often be completed in about a year.
While certificates are available from accredited institutions, you can also develop specific skills or study particular subjects through professional training programs. Examples include hypnotherapy or school psychology. After completing the training course, you usually take an exam to earn certification in that skill or subject. To ensure you're getting a recognized certification, you may want to look for programs that have been approved by the American Psychological Association (APA).
Psychology Careers
A psychology master's degree prepares graduates for a number of different occupations, which we describe in detail in our psychology career guide. Those who are interested in helping people improve their mental health may look for psychology degree jobs such as marriage and family therapist, substance abuse counselor, mental health counselor, social worker, behavior disorder counselor, and school counselor. To become a clinical psychologist, however, you'll need to complete a doctoral program in clinical psychology.
In most states, counselors, therapists, clinical social workers, and other professionals who advise clients or patients must obtain a state license to practice. Licensure requirements vary by state and occupation. However, they usually involve earning an advanced degree from an accredited school, submitting an application to the state board, paying a fee, and passing an exam. Some states also require applicants to accumulate hundreds of hours of supervised training, often referred to as clinical experience.
Financing Your Master's Degree in Psychology
Before you apply for acceptance into a psychology master's degree program, you may want to determine approximately how much you can afford to pay for your education. Comparing this estimate to the total cost of earning a master's in psychology through a range of programs may help you determine the school you'd like to attend.
Cost
Annual tuition fees vary widely among the schools on our list of the best online master's degrees in psychology. Even within the same school, tuition fees often differ for in-state residents, out-of-state residents, and distance education students, so be sure to use the appropriate fees when calculating your costs. Learners may also have to pay a technology fee for online classes, but these minimal costs will be offset by the money saved on room, board, and transportation costs.
Financial Aid
Whether you're attending school online or on campus, you can apply for financial aid by submitting the Free Application for Federal Student Aid (FAFSA). Once your application has been processed, you'll be notified if you qualify for aid from one of the many common sources of college funding. These include the federal and state governments and your school itself.
If you're offered a financial aid package, it may contain several types of aid. Grants and scholarships are preferred because they typically don't need to be repaid. Some organizations also sponsor private scholarships for psychology students, but you'll need to submit separate applications for them.
Your financial aid package may also include a student loan. The interest on a loan can add a substantial amount to the total cost of your degree, so use our student loan repayment calculator to determine the full cost of a loan. Keep in mind that federal student loans often have lower interest rates and more flexible repayment terms than private student loans. Although loans should be considered with care, both types may help you earn your degree.
FAQs About Master's in Psychology Programs
How Many Years Is a Master's Degree in Psychology?
---
Some master's degree in psychology programs can be completed in as little as one year if you attend full time. In general, however, most psychology master's programs require 30-36 credit hours. Many students need two to three years to complete all of the graduation requirements.
Is a Master's Degree in Psychology Worth It?
---
Deciding whether any degree is worth pursuing is a personal choice based on your goals and circumstances. However, a master's degree in psychology may be worth it for several reasons:
It's required if you plan to become a therapist, and it may prepare you for earning a doctorate in psychology so you can become a clinical or research psychologist.
According to the Bureau of Labor Statistics (BLS), the median weekly income for master's degree holders is $1,574 as compared to the median for all bachelor's degree holders, which is $1,334. This adds up to $240 more income per week or nearly $12,500 more per year.
The master's-level coursework may also help you develop marketable skills like active listening, critical thinking, and problem solving that can be applied to many other occupations as well.
How Do I Get a Master's Degree in Psychology?
---
Psychology master's programs are available at many colleges, and you have the choice to earn this degree in person or online. You'll be required to complete 30-36 credit hours, and the program may also include an internship, capstone project, practicum hours, or a thesis. Most colleges require applicants to have earned a bachelor's degree, often with a GPA higher than 2.8 or 3.0, before enrolling in a master's program.
How Much Is a Master's Degree in Psychology?
---
The cost of a master's degree in psychology varies widely depending on the school and the length of the program. In some cases, it may be cheaper to earn a psychology degree online, and there are many affordable online options available. You may also be eligible for financial aid from several sources.
Bottom Line
An online master's degree in psychology may be an excellent choice for students who want to build a career out of understanding human behavior. With a master's degree, you can go to work as a therapist or counselor, pursue a job in business, or continue on with your education to become a clinical psychologist or psychology researcher. No matter what direction you take, you're likely to find a rewarding career.
Why Trust Us?
60,000 Degrees Researched Annually
20,000 Hours Spent on Research Annually
Launching Rankings Since 2009
Meet our team
Related Articles
2023 Best Online Master's Degrees
A master's program can expand your employment options and earning power. Explore our list of the best online master's programs based on alumni salaries.