2023 Best Online Master's Degrees in Political Science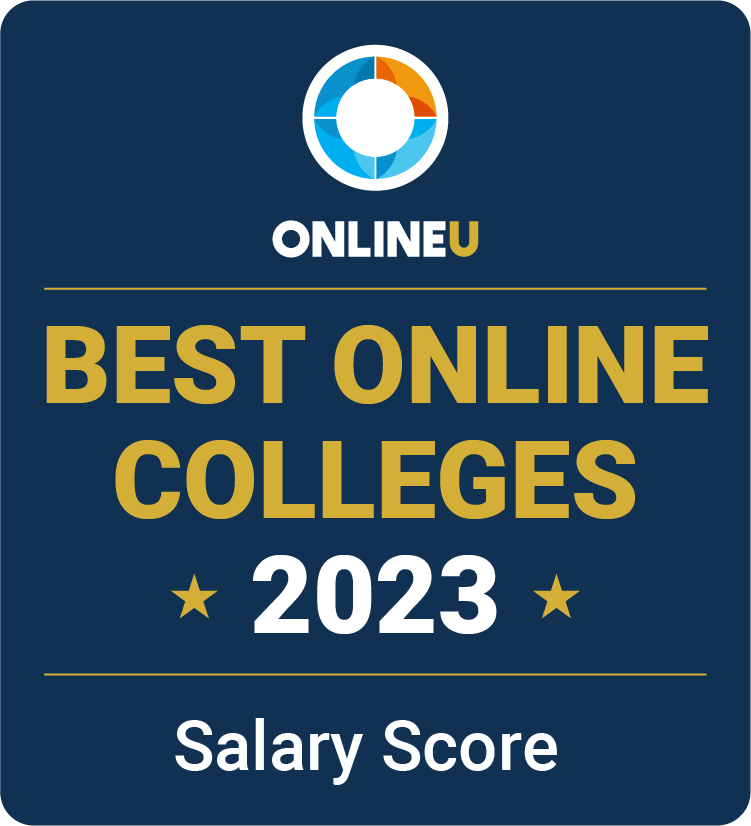 An online master's degree in political science combines research, theory, and policy studies all while developing a student's skills in communication, critical thinking, writing, and research. There are a variety of political science careers to explore, though graduates primarily work for government agencies, nonprofit organizations, or political campaigns. Some online degree programs may include an exploration of political theory and political philosophy as well as more practical subjects, such as campaign strategies and international relations.
View our methodology for more details about our list or learn more about OnlineU.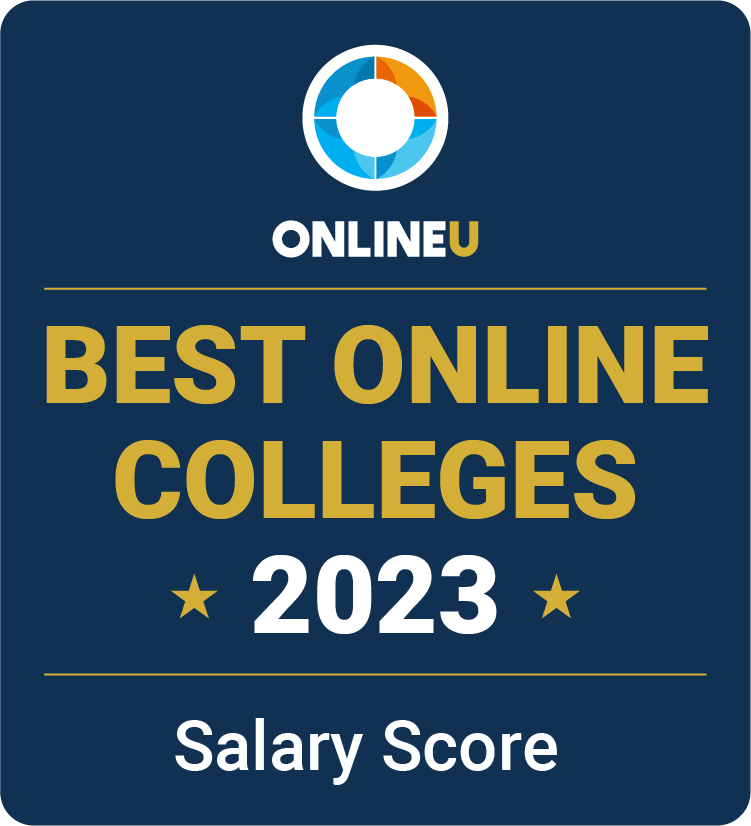 ADVERTISEMENT
Online Political Science Master's Degrees You May Be Interested In


Annual Tuition: $17,190
4 Programs (view all)

Annual Tuition: $17,981
1 Programs (view all)
---
List Of Accredited Online Political Science Schools
| School | Online Enrollment | Annual Tuition |
| --- | --- | --- |
| Liberty University | | |
| Johns Hopkins University | 28,830 | $58,720 |
| Arizona State University | 15,537 | $29,438 |
| The George Washington University | 9,538 | $59,870 |
| American Public University System | 9,329 | $7,360 |
| Regent University Online | 5,113 | $18,820 |
| The University of West Florida | 3,451 | $19,241 |
| Fort Hays State University | 2,462 | $15,870 |
| American University | 1,873 | $53,334 |
| Sam Houston State University | 1,793 | $18,752 |
Overview of an Online Political Science Degree
An online master's degree in political science can be a stepping stone into the world of politics. However, if you're not looking to become a politician, there are many other career opportunities: economist, urban and regional planner, and postsecondary teacher, to name a few.
A bachelor's degree is typically required to apply for a master's program. Students must also meet GPA and ACT or SAT score requirements. As with most master's programs, prospective students can expect to spend at least two years in a full-time program to obtain a political science master's degree.
Can You Get a Political Science Master's Degree Online?
Yes, you can obtain a political science master's degree online, although it's essential to attend an accredited program.
An accredited program indicates that an institution meets or exceeds the minimum quality standards in delivering postsecondary education programs. Our list provides you with the best online political science degrees from accredited institutions.
Common Courses for a Political Science Master's Program
An online master's degree curriculum in political science provides the foundation for students to excel in the field. Alongside courses, prospective students can expect to complete a thesis — non-thesis tracks are available at some universities — and a capstone course, if applicable.
Below are some of the most typical core courses you can expect in a master's program online or otherwise:
Introduction to Political Theory
This introductory course explores Western political ideologies. Students examine political themes from well-known philanthropists and theorists, like Aristotle, Plato, Locke, and Hobbes. In addition, the course discusses methods to govern a society, including ethics, law, and economic relations.
This course introduces students to the history of political psychology. With a mixture of political and psychological components, the course explores the association between human behavior and politics, using social and cognitive behavioral theories.
This introductory course discusses the politics and governance surrounding U.S. cities. Students can expect to learn about urban community issues, such as housing and development, environmental justice, finances, and poverty. The goal is for students to understand better how the government affects the character and development of American cities.
This is a popular core course for an online master's degree in political science, as it provides a general introduction to international law and its role in the modern world. Students can expect to gain a deeper understanding of international laws and regulations across the globe. Limitations of liability, charter parties, and treaties are a few topics covered in the course.
This course explores the fundamental theories, principles, and concepts of international relations. Some potential topics that the course may cover include imperialism, nationalism, developing nations, and ideology. In addition, case studies across various governments may be examined during the course.
What Can You Do With a Political Science Master's Degree?
With an online master's in political science, you have a variety of career directions that you can take. While many assume a political science degree is solely to obtain a career in law or the government, graduates have a variety of industries they can work in. Education, government, law, and business, are a few examples of industries where graduates with an online political science master's degree may find employment.
Annual Median Salary:
$122,520
For those who enjoy conducting research in the political realm, a career as a political scientist may be the best fit. Political scientists study political systems by examining their origin, development, and operation. They typically work in an office, which can vary depending on each company's work environment.
Annual Median Salary:
$105,630
For an economist, a typical work day involves analyzing and interpreting data to solve economic issues that may affect a country's resources. In addition, they're responsible for drafting and preparing tables, charts, and reports on socioeconomic data to forecast potential problems that may arise in the future. Economists work in an office setting and may collaborate with biostatisticians to complete projects.
Urban and Regional Planner
Annual Median Salary:
$78,500
Urban and regional planners help plan, design, and develop residential and commercial facilities. These professionals aim to revitalize urban communities by building additional housing and community buildings within a specific neighborhood or city. Urban and regional planners often have a full schedule and may occasionally work weekends to finish projects and attend community events.
Annual Median Salary:
$79,640
For those who have a passion for educating others on political science, a career as a postsecondary teacher may fulfill their need. This teaching profession is at the collegiate level. Professors may find work at local community colleges and four-year institutions.
Is There Money in Political Science?
Yes, though it depends on which career path master's graduates take. For example, a career as a political scientist can bring in over six figures for graduates with a master's degree. As exemplified above, the Bureau of Labor Statistics (BLS) states that political scientists earned a median salary of $122,510 in 2021, and this position has a 9% job outlook within the next eight years. Even the other political science jobs listed above have annual salaries and job outlooks above the U.S.average across all jobs, which is $45,760 and 8%, respectively.
In addition, many graduates use a master's degree in political science as a stepping stone to becoming a politician or lawyer, which are positions that also may lead to annual salaries between six to seven figures.
Certification and Licensure H3
While certification and licensure are not required to have a career in political science, they can help those who want to amp up their resume with a public policy and analysis certification.
The Academy of Certified Political Analysis offers certificates to become certified in political science and political legal analysis. Applicants must have a degree in politics and 18 credit hours of relevant coursework from a graduate program.
Financial Aid and Scholarships for Online Students
Paying for a graduate program can become pricey without help from financial aid to cover the costs of tuition, books, and other necessities. In addition, many students may want to acquire as many grants and scholarships as possible before applying for student loans.
Thankfully, many scholarships are available to offer financial assistance to students pursuing a master's degree in political science.
Is a Master's Degree in Political Science Worth It?
Before applying to one of the best online political science degree programs above, it's essential to weigh the pros and cons of this specialty:
Potential Benefits
Many political scientists have a high earning potential. As mentioned earlier, careers as political scientists or economists often lead to six-figure salaries for graduates with a master's degree in political science.
A master's degree in political science is a great stepping stone toward law school. While a degree in political science is not required to apply for law school, it provides the foundation of political theory and ideologies that can benefit future lawyers.
Career opportunities are abundant in this field. Graduates gain writing, research, and analysis skills throughout the program that can be applied to many careers beyond working in government and law.
Potential Cons
Some graduates may experience a poor work-life balance. Depending on which career path a graduate from a master in political science online degree takes, they may have higher stress levels. As with most careers in politics, professionals can endure a lot of high-pressure situations. In addition, many jobs in political science require working overtime and weekends to meet deadlines.
An online degree can delay the development of strong interpersonal skills. With an online degree program, making personal connections with your virtual peers is harder. Strong communication skills, such as public speaking, are a significant aspect of many political science careers. Thus, those with an online master's degree in political science may face more difficulties with this skill set after graduation.
Master's graduates compete with PhD alumni for certain professions. In political science, it's much easier to move up the ladder with a doctorate. Many graduates with an online master's degree in political science may be overlooked for specific roles, such as a college professor. For those interested in a teaching career, particularly at the collegiate level, a PhD may be the best route.
Bottom Line
A master's degree in political science is designed for students looking to expand their expertise in politics, economics, human behavior, and more. In addition, an online master's degree in political science can be a stepping stone toward a rewarding career in politics, law, development, or economics. There are many job opportunities to pursue with this specialty, and it can provide a strong foundation when applying to law school.
Related Articles
2023 Best Online Master's Degrees
A master's program can expand your employment options and earning power. Explore our list of the best online master's programs based on alumni salaries.
2023 Best Online Master's in Homeland Security Degrees
Explore 2023's best online master's degrees in homeland security with our comprehensive ranking of accredited schools.