2023 Best Online Master's in Physical Education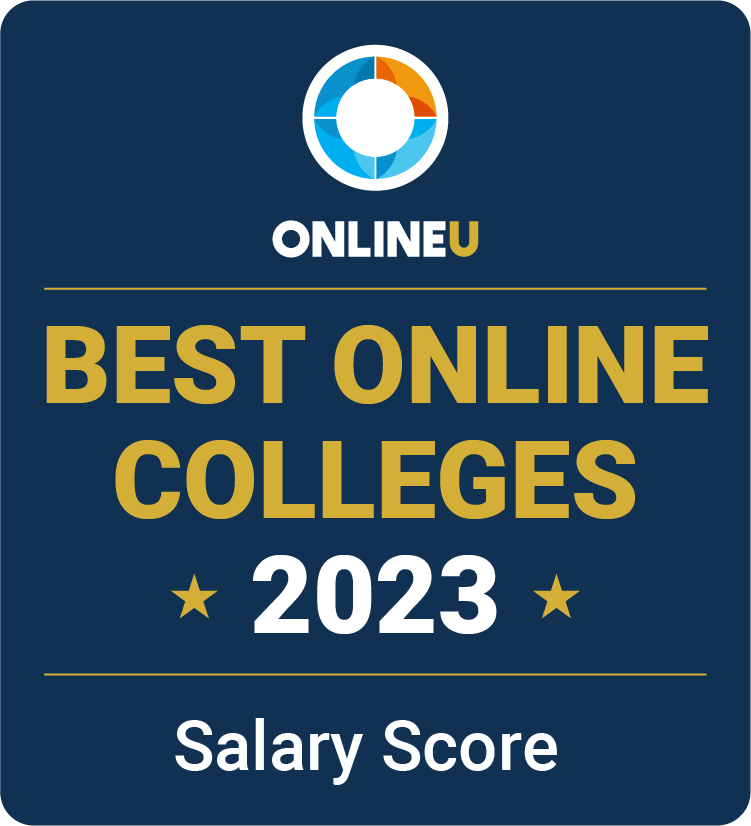 The following list presents the best online master's degree in physical education in terms of alumni's annual salary rate. Prospective students have a variety of specialties to choose from, such as physical education, kinesiology, and dance education. A master's in physical education prepares students for a career teaching others about the lifelong benefits of physical activity in schools, fitness centers, and other group fitness settings. Some programs also tailor their coursework to meet the requirements for taking state licensing and certification exams. Graduates are prepared to enter the workforce in engaging, hands-on positions, including roles in schools and various agencies. For those wanting to take a different route than teaching, a master's degree in physical education can prepare them for a career as an exercise physiologist, which has an annual salary of $47,940.
View our methodology for more details about rankings or learn more about OnlineU.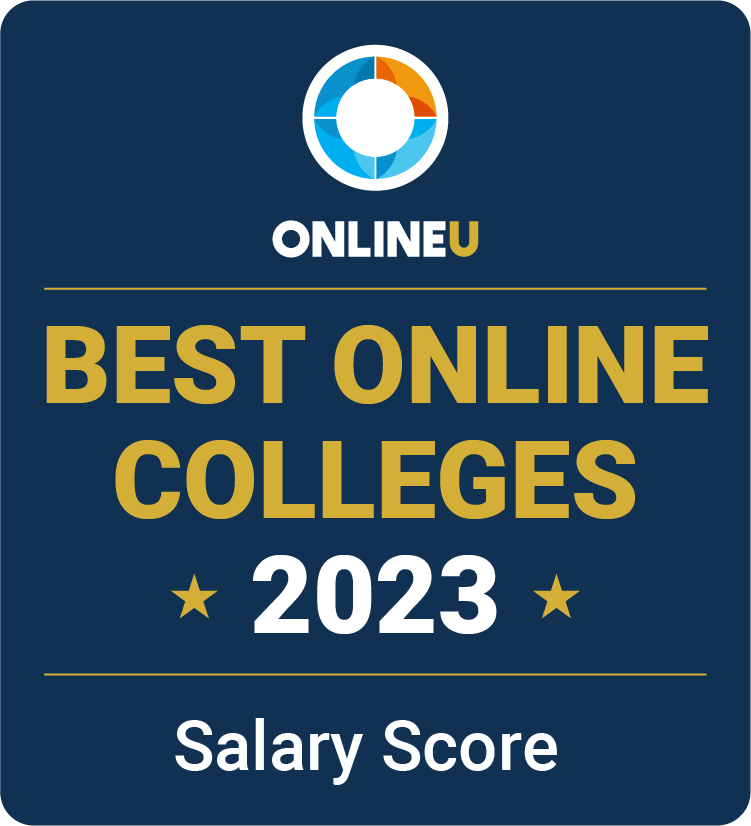 ADVERTISEMENT
Online Physical Education Master's Degrees You May Be Interested In



Annual Tuition: $13,546
2 Programs (view all)
---
2023 Best Online Master's in Physical Education
Online Master's in Physical Education Degree Overview
Students who are interested in pursuing a career in athletics as a teacher or coach should consider a master's degree in physical education. Graduate-level physical education degrees include a Master of Arts, Master of Science, and Master of Education.
A Master of Arts focuses on artistic and social aspects of health and wellness, such as dance theory or community programs, while a Master of Science focuses more on the scientific aspects of health and wellness, such as anatomy and physiology. A Master of Education focuses on providing advanced teaching methods in order to prepare graduate students to become skilled educators.
Some master's programs in health and physical education are teacher preparation programs, which means they lead to licensure for students who aren't teachers yet. Other graduate programs are designed for teachers who are currently licensed to help them build on their current knowledge and experience.
Many current teachers earn their master's in education to help them become better teachers, make them more employable, advance their careers, and earn higher salaries, which a graduate degree can often qualify them for.
Physical Education Program Requirements
Admission requirements will vary depending on the program; some programs require a bachelor's degree in education, kinesiology, physical education, or a related field such as athletic training, while others simply require a bachelor's degree from an accredited college.
Other program requirements may include a minimum GPA, GRE or other test scores, letters of recommendation, or a background in teaching. Most online programs require 30-36 credit hours, which can be completed in around one to two years when enrolled full time.
Master's in Physical Education Curriculum
The curriculum for a physical education program will also vary depending upon the focus but may cover health and wellness, teaching methods, curriculum development, physical education assessments, social psychology, or controversial health issues.
Programs may include online courses such as Motor Learning, Risk Management in Physical Education and Athletics, Sport Psychology, and Statistics in Education and Health Professions.
Students may be required to complete some type of final research project, and students in teaching programs may be required to complete fieldwork in the classroom.
Physical Education Specializations
While most physical education programs prepare students to be PE teachers in the K-12 school system, there are a few concentrations for people to pursue particular interests.
Choosing a specialization can uniquely prepare students for a career in their chosen field, and can differentiate them from other job candidates by their credentials and experience.
Adapted physical education
Teachers trained in adapted physical education specialize in inclusive curriculums and coaching methods for students with disabilities. Programs will cover physical education and activities for students with disabilities, design and implementation of effective curriculums, and may include courses on development of motor skills or legal issues in special education.
Coaching programs equip students with the skills necessary to meet the needs of school, community, and club sport teams. Coaches can work with professional teams or individual athletes, and may focus on specific sports such as football or basketball. Programs may cover coaching techniques, sport psychology, motor development, and creating healthy competitive environments.
Sport management or sports administration
Sport management master's programs are geared towards students interested in the business side of athletics. These programs prepare students for a wide range of positions in the sport industry. Graduates may pursue careers in sales, marketing, event management, or athletic administration, for example, and may work for college or professional sport teams.
Programs with an emphasis on leadership and the use of research to enhance teaching methods will prepare students to create effective physical education programs. While most physical education degree programs include courses on curriculum development, some programs focus on how to conduct, interpret, and implement research to improve student learning.
What Can I Do With an Online Master's Degree in Physical Education?
With a master's degree in physical education, a teaching career is the most common end goal. Teachers can be employed in a K-12 grade setting, after acquiring a public school teaching certificate, or at a college, university, or community center teaching health and physical fitness.
Here are some career options for physical education majors, according to data from the Bureau of Labor Statistics (BLS) and curriculum information from SHAPE America:
Elementary School Teachers
Median Salary:
$61,350 per year
PE teachers who work with kindergarten and elementary school students focus on developing motor skills and performing continuously more advanced physical activities depending on the age level. Children typically start with skills like hopping, running, and skipping, and work their way up to activities like distance running or active games like soccer. Students also learn about the importance of physical activity and health.
Median Salary:
$61,320 per year
Middle school teachers educate students in more advanced areas including dance, field games and sports, fitness knowledge, nutrition, and stress management. Physical education curriculum for grades six through eight are much more focused on complex games and sports to teach students skills like offensive and defensive skills, shooting, dribbling, passing, receiving, and serving in net games such as badminton or volleyball.
Median Salary:
$61,820 per year
High school students are expected to build on their previous physical education experience to develop advanced skills in specific sports or activities. High school teachers make sure their students are skilled in at least two physical activities that students can incorporate into their daily lives, such as hiking or other outdoor pursuits, weight lifting, net games, or other functional physical activities. High school students also should be well-versed in safety during physical activity, group activity, rules and etiquette, fitness knowledge, and other skills necessary to lead healthy active lives.
Median Salary:
$38,970 per year
Coaches and scouts work directly with athletes or sports teams to help them train and practice for games, tournaments, or other sports events. Coaches often work part-time, and some teachers coach school teams on top of their regular job. Pay can vary widely depending on the team and sport. Those who work for colleges, universities, and professional schools tend to be the highest-paid with a median salary of $48,710 per year.
The job outlook for teachers in general is a projected increase of 7% through 2031, according to the BLS. For coaches and scouts during this same period, job growth is expected to increase much faster than average at 20%, though a master's degree is not required to enter these fields.
However, career opportunities for graduates with a master's degree in physical education could involve working in recreational sports settings, community outreach programs, and fitness centers.
How To Choose an Physical Education Master's Program
When looking for an online master's in physical education program, it is important to consider program and school accreditation, class flexibility, fieldwork or on-site requirements, licensure qualifications, and support and resources available for graduates, such as alumni networks or career services.
The ability to choose a concentration or specific classes that match your career goals, such as a focus on sports management or coaching, can also be an important factor in choosing a college program.
If students are not currently licensed teachers, they should make sure their program will qualify them to be a licensed teacher in their state. Students should also ensure they have a plan for completing any required fieldwork or student teaching, and that it can be done at a convenient location.
What Else Should You Consider?
When choosing an online degree, accreditation is one of the most important things to look for. Accreditation is a thorough and ongoing review that signals to schools, students, professionals, and employers that a program meets universal standards of quality.
Going to an accredited school is a requirement for federal student aid, licensure, certification, and to transfer credits or build on their education through a doctorate or post-graduate certificate.
While entire colleges are accredited, there are organizations that grant accreditation to specific programs as well. Students looking to pursue a career as a physical education teacher will need to check licensure requirements for their state. Some states simply require students to complete their degree at an accredited college, while some students choose a program accredited by the Council for the Accreditation of Educator Preparation (CAEP), formerly known as NCATE and TEAC.
Some programs were previously accredited by SHAPE America, formerly known as NASPE, which is no longer evaluating curriculums. The main accrediting body for physical education programs is now CAEP, but some program pages still have SHAPE or NASPE listed as a programmatic accreditor. These programs will remain accredited through CAEP until their status expires and they must renew accreditation.
Other physical education programmatic accreditors include the Commission on Sports Management Accreditation (COSMA) and the Commission on Accreditation of Athletic Training Education (CAATE).
FAQs About Physical Education Degrees
How Can I Finance a Master's in Physical Education Program?
---
Students considering a master's in physical education program have access to a variety of financial aid resources to help them pay for their degree. These resources include scholarships, grants, loans, and tuition reimbursement programs available through employers. The Society of Health and Physical Educators (SHAPE America) provides a list of available resources, including scholarships for health and wellness degrees.
Students pursuing a career as a teacher may be eligible to have a portion of their federal student loans forgiven under the Teacher Loan Forgiveness Program or the Public Service Loan Forgiveness Program. Eligibility for these programs depends on the type of student loan you have and your employment after graduation. There are also many state-sponsored loan forgiveness programs for teachers. The American Federation of Teachers offers a tool to search for loan forgiveness and funding programs here.
Those looking to save money on their degree and keep student debt down should consider an affordable online master's in physical education or our list of the most affordable online master's degrees in exercise science.
Can You Get a Physical Education Master's Degree Online?
---
Yes, you can get a master's in physical education online. In fact, it's very common for teachers to earn their teaching degree online. While most teaching programs do require some in-person components necessary for licensure, such as student teaching, online students can often complete these requirements at a school in their local area.
Do You Need a Teaching Degree To Teach Physical Education?
---
The requirements for teaching vary depending on the state, but all states require teachers to be licensed to work in public schools. This means all potential physical education teachers who want to work in a public school will need to earn a teaching degree or credential of some kind. Private schools will also usually require licensure, although that can vary depending on the school.
How Long Does a Physical Education Master's Degree Take?
---
Master's degrees in physical education usually take one to two years to complete. This can vary depending on the type of degree you're looking for, however. Teachers with valid teaching certification can often finish their program in less than two years because they don't have to meet the same licensure requirements as new teachers. For those who are new to the profession, master's programs typically take at least two years to complete necessary coursework and internship hours.
Why Trust Us?
60,000 Degrees Researched Annually
20,000 Hours Spent on Research Annually
Launching Rankings Since 2009
Meet our team
Related Articles
2023 Best Online Master's Degrees
A master's program can expand your employment options and earning power. Explore our list of the best online master's programs based on alumni salaries.
2023 Most Affordable Online Master's Degrees in Exercise Science
Investigate our list to find the most affordable colleges for online master's degrees in exercise science available 100% online.