2023 Best Online Master's Degrees in Marriage and Family Therapy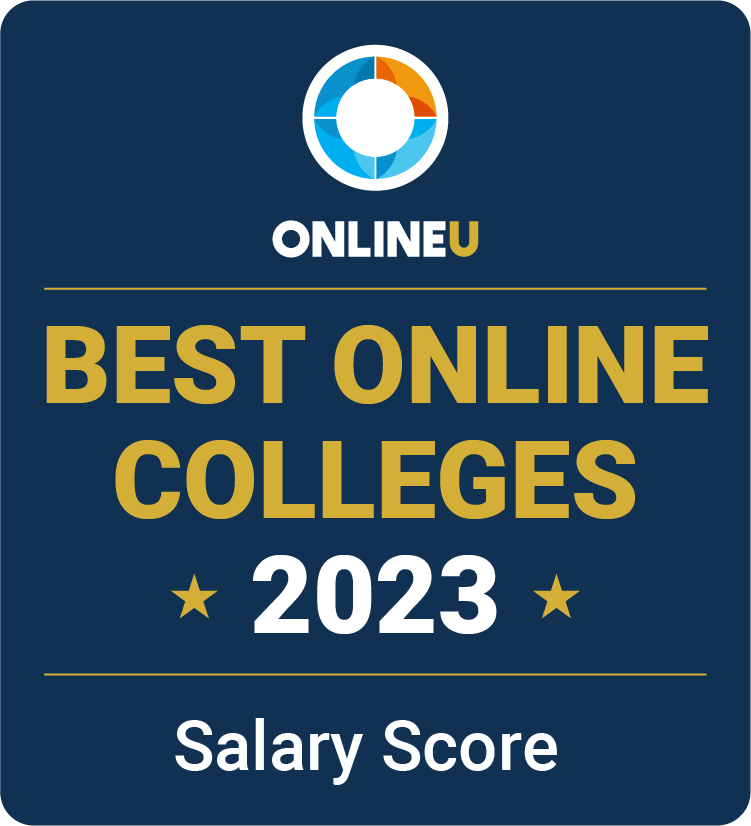 An online master's degree in marriage and family therapy trains students to understand, assess, and analyze relationships in order to provide constructive feedback that serves to improve the quality of patients' lives. Professional therapists require a license to practice; therefore, some programs meet the licensing standards of the state where they are established. Overall, these degrees are best suited for students who already completed an undergraduate program in a related field — such as a bachelor's in social work or bachelor's degree in psychology. As an alternative, some students may prefer to pursue a master's degree in counseling.
View our methodology for more details about our list or learn more about OnlineU.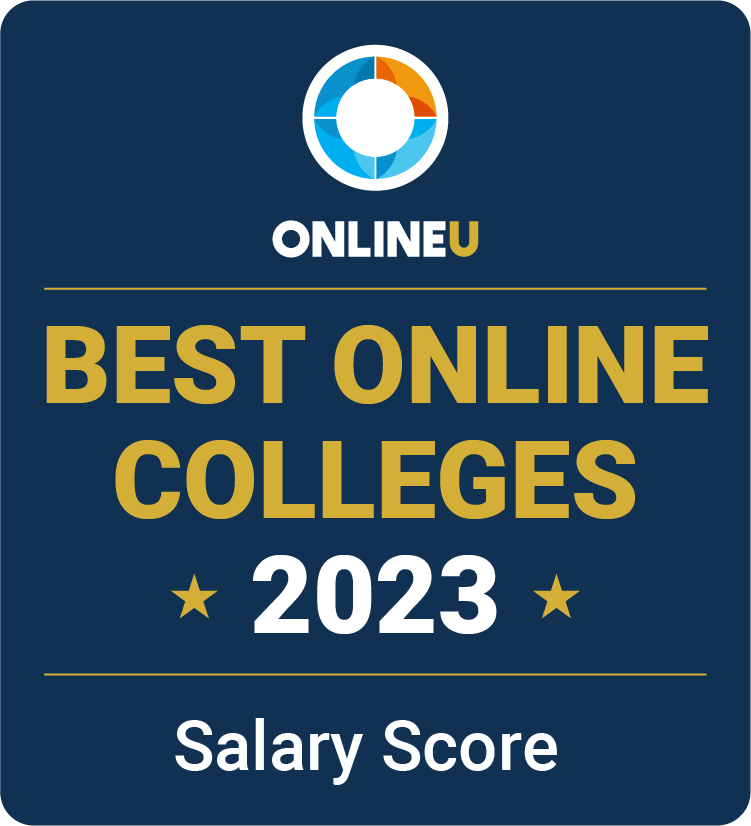 ADVERTISEMENT
Online Marriage & Family Therapy Master's Degrees You May Be Interested In

Annual Tuition: $11,538
2 Programs (view all)


Annual Tuition: $13,546
1 Programs (view all)
---
List Of Accredited Online Marriage & Family Therapy Schools
| School | Online Enrollment | Annual Tuition |
| --- | --- | --- |
| Liberty University | | |
| Capella University | 26,333 | $14,148 |
| Arizona State University | 15,537 | $29,438 |
| Purdue Global | 10,981 | $14,436 |
| UMass Global | 9,122 | $12,480 |
| National University | 7,159 | $13,320 |
| Lamar University | 7,139 | $18,482 |
| Regent University Online | 5,113 | $18,820 |
| Indiana Wesleyan University Online | 3,730 | $18,868 |
Overview of an Online MFT Program
A master's program in MFT covers theoretical, clinical, and research practices associated with providing professional therapy to couples and families. With the traditional nuclear family becoming less common, students learn how to work with individuals from a range of relational contexts. Coursework and practical hours, in turn, train graduates in techniques meant to help families face life changes, mental health issues, or other challenging circumstances.
An online master's in MFT is designed to prepare students for a career in counseling and equip graduates with the necessary knowledge and experience to take state licensure exams.
An online master's in MFT is designed to prepare students for a career in counseling and equip graduates with the necessary knowledge and experience to take state licensure exams. Furthermore, with the option to enroll fully online, this learning format may be ideal for adults who have busy schedules involving personal, professional, or family obligations.
How Long Will It Take Until I Can Start Practicing as an MFT?
It can take several years to begin practicing as an MFT after receiving your bachelor's degree. You will likely spend a majority of this time completing a graduate degree — such as a master's — which is a requirement for licensure in all 50 states and typically takes two years of full-time study to complete. Some programs can take longer, depending on the time it takes to meet the clinical hour requirements of your degree program.
After achieving your master's, you will need additional clinical experience completed under the supervision of a designated supervisor. The number of postgraduate hours varies by state but typically falls into the 2,000-4,000 range. Depending on whether you work full- or part-time, it can take an additional 2-3 years to meet this requirement. Once you meet these conditions, you need to prepare for and pass the board exams.
Cost of Online Marriage and Family Therapy Degrees
---
Based on our analysis of 22 schools, an online MFT master's degree may cost between $8,625-$50,490 per year, with a median annual tuition of $18,850.
---
In addition to affording the up-front costs of graduate school, students interested in this program should also consider whether pursuing this online degree at a specific school would lead to a long-term payoff in terms of salary.
Notably, online degrees are sometimes cheaper than in-person programs because, in addition to paying lower fees, online students may qualify for in-state tuition regardless of their residency status. Distance learners may also avoid the costs associated with relocating, daily transportation to and from school, and on-campus housing — leading to significant savings.
However, online programs may come with unique costs. For instance, without on-campus library access, distance learners will likely have to purchase all required textbooks. Learning from afar can also require that students pay for cloud storage services hosted by their university.
What You'll Need in Order to Apply
Being accepted into an MFT program may be slightly more difficult when compared to other postbaccalaureate disciplines because students may have to meet unique criteria, such as demonstrating their prior real-world experience in the field. While each school typically sets its own admission requirements for graduate school, some competitive MFT counseling programs expect applicants to pass an interview and have a minimum B grade in child development, sociology, or counseling at the undergraduate level. In general, students will need to meet the following conditions in order to apply to an MFT master's program:
A bachelor's degree in psychology or a related field with a minimum 3.0 GPA
2-5 letters of recommendation describing the candidate's ability to achieve a graduate MFT credential, along with a personal statement or essay
GRE scores in at least the 50th percentile for each of the verbal, quantitative, and writing sections
Common Courses
The curriculum for an online MFT master's includes classes in psychology, sociology, and clinical research, to name a few. In some cases, students can elect coursework that covers the legal and ethical aspects of providing therapy in familial settings as well as the challenges associated with serving vulnerable populations. They may also choose classes that focus on specializations — such as medication, substance abuse, and sexuality — while developing skills in communication, research, and negotiation. Below is a list of courses students can expect to take in an MFT master's program.
Students take this class to prepare for treating couples undergoing marital or premarital conflict. They familiarize themselves with various theoretical perspectives, drawing on research-based methods to understand different forms of intervention. This class may also cover how relationships between couples have changed over time.
Group Counseling for Children and Adolescents
This elective course focuses on group therapy and emphasizes working with children, adolescents, and their families. Students study how to manage and lead group sessions to address the environmental, behavioral, and cognitive factors shaping relationships between siblings and parents. Learning techniques may include role-playing, mock interviews, traditional lectures, and discussion.
When families face challenging medical circumstances, a trained MFT professional helps them address difficult emotions and practical considerations. Students in this class train in family systems theory, learning how to support individuals coping with a loved one's illness or navigating palliative care.
Psychopathology and Diagnosis
Students enrolled in this course may practice how to diagnose a range of mental health disorders. This includes learning how to identify unique behavior related to schizophrenia, bipolarism, and depression, while also treating individuals through a mixture of medication and therapy.
Sociocultural Considerations in Counseling
MFT professionals often provide services to diverse populations. In this course, faculty introduce students to the role of culture, therapy, and counseling, including how to work with individuals that live in a multicultural society.
Trauma and Crisis Counseling
This class focuses on the psychology of trauma, particularly as it relates to factors such as abuse and neglect. In addition to learning how these challenges affect everyday behavior in adults, adolescents, and children, students focus on remedying specific conditions, such as post-traumatic stress disorder.
Practicum
Students complete roughly 500 supervised clinical hours as part of an MFT master's degree. This involves interacting directly and indirectly with patients in various clinical settings — such as interviews, assessments, and interventions. In general, full-time MFT master's students spend 20 hours a week completing practicum requirements.
Many online MFT programs help distance learners gain placement at a clinic in their area of residence. Online students typically research where they can complete practicum hours before working with a dedicated faculty member during the application process. It's important to note that some programs may expect online learners to make their own practicum arrangements.
Career Options for MFT Professionals
MFTs may work in schools, hospitals, outpatient centers, and private practice clinics. A master's degree in this field — along with licensure — is designed to prepare graduates in offering counseling services to families and couples. They can also pursue careers in individual and family services, an economic sector that added 165,004 jobs in the last 12 months according to data from Burning Glass, a data analytics company. Specifically, they may find work with Volunteers of America or Sevita Health in parts of the country where demand for their services is high — such as California, Massachusetts, and Minnesota. Below is a list of potential career paths for MFT master's graduates, with salary and job outlook data from the Bureau of Labor Statistics (BLS).
Marriage and family therapists
Marriage and family therapists require licensure and provide short-term, solution-based services to individuals addressing challenges, including alcoholism, mood disorders, or marital distress, to name a few. They typically help children, parents, and couples identify sources of stress and develop coping mechanisms, working one-on-one with clients and in group settings.
Psychologists research the emotional and environmental factors that shape various kinds of human behavior. They publish studies and typically look for ways to improve therapy practices, with some also providing clinical services. While an MFT master's program provides training in psychology, this career requires students to complete a doctoral degree in most cases.
Rehabilitation counselors
Rehabilitation counselors help individuals manage their mental or emotional disabilities so they may lead independent lives. They work with a variety of clients, including veterans, the elderly, families, and students, often serving as a bridge by connecting with clients' employers to communicate specific needs.
School and career counselors
School and career counselors help children and adolescents navigate various social and behavioral challenges. These professionals identify challenges students face, such as neglect and abuse, and provide them with resources for additional support. They also help prepare students for life after high school.
Job Outlook for Marriage and Family Therapists
With the need for mental health professionals increasing in the wake of the COVID-19 pandemic, marriage and family therapists are also in high demand. In fact, as the section above shows, openings for MFT providers are increasing at a higher rate than other client counseling areas — with the exception of substance abuse professionals. In turn, the BLS estimates that there will be 8,500 new positions in this field every year through 2030. These findings correspond to data from Burning Glass, which shows that the job outlook for individual and family services is projected to increase by over 35% in the next decade.
Licensure Requirements
Licensure helps ensure that practicing MFT professionals are effectively trained to offer counseling services. As of 2009, all 50 states require MFT providers to have this stamp of approval. To apply for licensure, MFT graduates must go through their state's licensing board. They need a master's degree and — depending on the jurisdiction — 2,000-4,000 hours of postgraduate clinical experience to meet licensure requirements. Applicants also need to pass board exams and renew their qualification annually, which usually involves completing specific courses and paying a fee. It's important to note that states' licensing boards do not rely on certification from the American Association of Marriage and Family Therapy, a professional association that provides resources and information to individuals interested in this field.
Related Articles
2023 Best Online Master's Degrees
A master's program can expand your employment options and earning power. Explore our list of the best online master's programs based on alumni salaries.
2023 Most Affordable Online Master's Degrees in Counseling
Explore our 2023 list of the most affordable colleges for online master's degrees in counseling.