2023 Best Online Master's in Industrial Engineering Degrees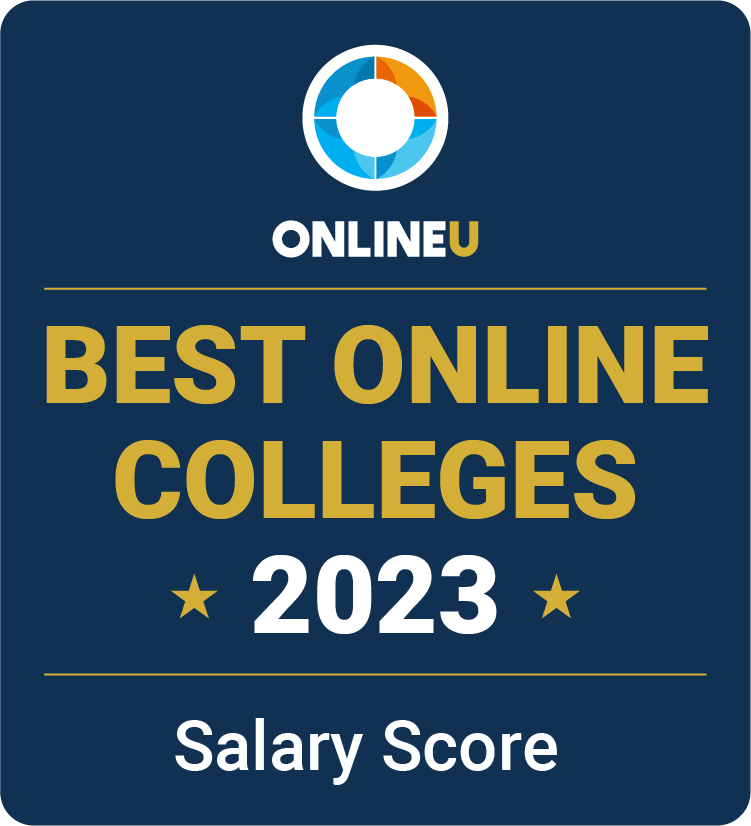 An online master's degree in industrial engineering typically expands on the knowledge and skills gained from an online industrial engineering bachelor's degree. Master's degrees may go by the names Master of Science or Master of Engineering, but their curricula are largely similar. Students learn proven methods for improving the efficiency of manufacturing plants and processes through classes about statistics, quality control, operations research, and occupational safety. Some programs have optional concentrations so students can focus on a specialty area, with engineering management being the most common.
Undecided candidates might be interested in graduate programs that develop a similar skill set, such as master's degrees in mechanical engineering or electrical engineering.
View our methodology for more details about our list or learn more about OnlineU.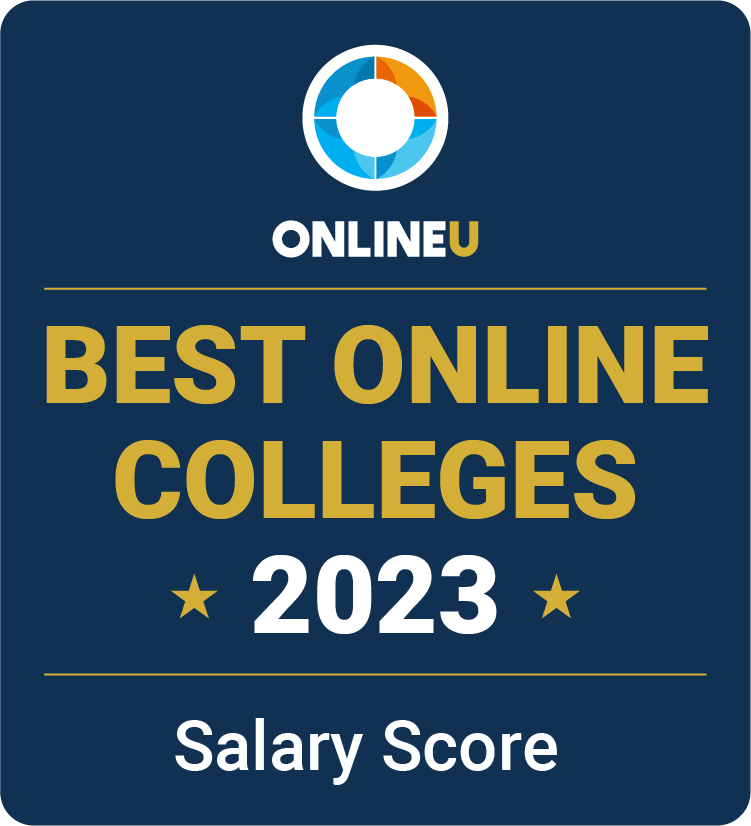 2023 Best Online Master's in Industrial Engineering Degrees
#1
Clemson University
Salary Score:
Median Starting Salary:
Locations:
Accreditation:
Clemson University is a public school with a Master of Engineering in Industrial Engineering degree that requires 30 credit hours of coursework. This might take two years with a full-time schedule. The university requires applicants to have three years of relevant post-bachelor's work experience to be accepted.
Online learners log in to Canvas, Clemson's digital learning platform, to complete coursework asynchronously. The curriculum covers the most important knowledge and skills that industrial engineers need, such as supply chains, descriptive and prescriptive analytics, and quality control. Courses include Health, Safety and the Environment and Business Fundamentals for Supply Chain Management. Each student finishes with a capstone course in which they design a fictitious industrial workplace.
#2
The University of Tennessee - Knoxville
Salary Score:
Median Starting Salary:
Locations:
Accreditation:
The University of Tennessee - Knoxville (UTK) is a public institution that offers a Master of Science in Industrial and Systems Engineering degree. This program may take two years to complete with a full-time course load.
UTK's online students complete coursework using the Canvas learning management system. Their professors try to instill a systems-thinking mindset, teaching how to design processes that help make industry more efficient. They do this in courses that include Supply Chain Engineering and Creative Technical Problem Solving. Each master's student works with a committee of professors who monitor their progress on a final thesis or engineering project.
#3
Iowa State University
Salary Score:
Median Starting Salary:
Locations:
Accreditation:
The public Iowa State University (ISU) features a Master of Engineering in Industrial Engineering degree online with 30 required credit hours. This degree often takes full-time students two years to finish.
The university uses Canvas as its digital learning platform, where online students sign in to review course materials and submit assignments. Enrollees must complete at least one course each from the areas of human factors, manufacturing and operations, and operations research, plus 21 elective credits, nine of which must be taken outside the industrial engineering field. These courses include Design and Evaluation of Human Computer Interaction, Rapid Prototyping and Manufacturing, and Linear Programming.
#4
University of Michigan - Ann Arbor
Salary Score:
Median Starting Salary:
Locations:
Accreditation:
The University of Michigan - Ann Arbor (UM), a public institution, has two online master's degree options for industrial engineering students. The Master of Engineering in Global Automotive and Manufacturing Engineering degree reflects Michigan's historic ties to the automotive industry, while the Master of Engineering in Manufacturing degree has a more general industrial engineering focus. Both programs require 30 credit hours of coursework, which might take one to two years to finish.
Canvas is UM's online learning platform for distance learners. The faculty for both degree programs aim to teach technical knowledge and project management skills in systems integration and manufacturing. For the automotive engineering degree, the curriculum is targeted at the transportation industry.
#5
University of Alabama in Huntsville
Salary Score:
Median Starting Salary:
Locations:
Accreditation:
The University of Alabama in Huntsville (UAH) is a public institution offering an online Master of Science in Engineering - Industrial Engineering degree with 30 credit hours. Students can choose a coursework-only option or one in which they write a graduate thesis.
Online students at UAH sign in to Canvas to complete coursework. This program's curriculum covers the essential skills and knowledge needed in the field, including operations research, human-machine interaction and safety, and quality control metrics. The core required classes include Systems Engineering Modeling, Engineering Economic Analysis, and Statistical Methods for Engineers. Students writing a thesis take at least two semesters of supervised study before submitting their paper and defending it before a committee.
Online Master's Degrees in Industrial Engineering
Students with an analytical mind and a knack for understanding systems may want to consider pursuing an online master's degree in industrial engineering. Broadly speaking, this complex field combines elements of business, technology, mathematics, and science to solve the issues that arise when humans work within technical systems. More specifically, industrial engineering focuses on optimizing the systems of technology, materials, facilities, and people used in nearly every major type of organization to produce the goods and services we need.
Requirements
Online master's degree programs in industrial engineering are generally open to students with bachelor's degrees in industrial engineering or other STEM fields. Although students who have earned bachelor's degrees in other disciplines may be accepted into an IE master's program, they may be required to complete prerequisite courses, such as calculus, probability and statistics, and computer programming, before starting on the core courses of the industrial engineering program.
When applying to an online master's in industrial engineering program, students are typically asked to submit letters of recommendation, official transcripts, a statement of purpose, and a current resume in addition to the application form and fee.
Curriculum
An online master's in industrial engineering program can take anywhere from two to five years to complete. The core courses in online industrial engineering degree programs vary widely but often include production methods, quality management, systems analysis, statistics, and computer software in engineering systems. The exact mix of courses often depends on the areas of concentration offered. Popular concentrations in this major include logistics or supply chain management, facilities management, manufacturing engineering, and operations. Some programs also invite students to choose electives in math, business, or computer science.
Choosing a Master's in Industrial Engineering Program
It's important to choose the right degree program when pursuing a master's degree in industrial engineering. Not all online programs are the same in this field, so it is essential to do thorough research about a prospective degree program and choose one that fits with the student's interests and career goals. Students should consider what the program entails, such as courses of study and areas of concentration offered.
Other factors to consider relate to a student's personal needs and preferences, such as schedule of classes, part-time options, duration of the program, and whether the program requires field experience, on-campus residencies, or internships. The school's graduation rates and hiring percentages are also important indicators of students' experiences. Finally, applicants may want to research potential instructors and their expertise in the field of industrial engineering.
Financing a Master's in Industrial Engineering Degree
One of the challenges of going for a graduate degree is figuring out how to pay for it. Fortunately, students have plenty of options for financing their online master's in industrial engineering online degrees. For most students, it is possible to pay for education by seeking out grants, applying for financial aid via the FAFSA form, taking out student loans, and applying for scholarships. There are many scholarships specific to the engineering field available through professional engineering organizations, and other scholarships offered by the private sector.
Why is Accreditation Important for Online Master's in Industrial Engineering Degrees?
Accreditation is an important aspect that students should take into account when considering enrolling in an online industrial engineering degree program. The accreditation process involves a thorough, independent evaluation of all aspects of an undergraduate or graduate degree program. For industrial engineering programs, students should look for accreditation from ABET.
Students who choose an accredited school can feel confident that they will receive a quality education and that their degree will be recognized by other academic institutions and potential employers. Although accreditation from ABET isn't required for an industrial engineer, enrolling in an unaccredited program can negatively impact both academic prospects and future employment opportunities. In addition, in order to apply for student loans or to transfer credits to another institution, students must attend an accredited school.
What Specializations are Available in the Field of Industrial Engineering?
Because the field of industrial engineering is broad, many people choose to specialize within the field. Some potential areas of expertise include:
Ergonomics: Within the broader scope of manufacturing processes, there is a concern for workers related to their productivity, safety, comfort, and job satisfaction. This is the domain of ergonomics, which deals with creating an optimal working environment. Industrial engineers who specialize in ergonomics analyze, for example, how work stations can be arranged to maximize a worker's productivity while safeguarding the employee from accidents or injuries. They also study how overall systems can be arranged to benefit employees and the employer and ensure efficiency.
Manufacturing Engineering: Manufacturing systems use a variety of technologies and processes, many of which are automated, to make a product. Manufacturing engineers study these systems to determine how to maximize efficiency, cut costs, and maintain a safe work environment for employees. Manufacturing engineers typically need familiarity with computerized systems, robotics, AI, and other advanced technologies.
Operations Research: Operations research, decision science, and management science are terms often used interchangeably to describe the application of mathematical techniques to decision making in industrial settings. Some of these techniques include mathematical modeling and statistical analysis. The objective of operations research, as with all industrial engineering, is to aid in making business decisions that maximize efficiency and quality while minimizing risks and costs.
Quality/Reliability Engineering: As important as efficiency is, quality and reliability are equally critical to the success of any organization, which is why some industrial engineers choose to specialize in this area. Quality engineers focus on developing tests and control systems to maintain quality levels. They also interact with suppliers and customers, using feedback and information to continually improve their quality levels and processes.
What Certifications Can Help a Career in Industrial Engineers?
Besides earning an online master's in industrial engineering, professionals in this field can also add certifications and licenses to their resume that may enhance their reputations and help them stand out from other job candidates. Here are some credentials that industrial engineering professionals can earn during their career:
Frequently Asked Questions About Online Master's in Industrial Engineering
What do industrial engineers do?
Industrial engineers find ways to maximize efficiency in production processes. They study the systems that integrate workers, machines, materials, information, and other resources to make a product or provide a service, and they look for ways to eliminate any wastefulness or inefficiencies. With so many variables involved, industrial engineers must possess a fairly broad base of knowledge in diverse subjects such as production processes, computer systems, and math and statistics. To be successful, they must also have strong communication skills, the ability to work well with others, and an analytical mind with a propensity for problem-solving.
Among the many tasks involved in industrial engineering are:
Analyzing production processes to understand the activities involved and how they can be enhanced
Reviewing production schedules for improved efficiency
Developing control systems to monitor time and quality
Establishing procedures for resolving problems and minimizing expenses
Industrial engineers will often confer with other employees or clients in order to better understand processes and systems and to communicate changes meant to improve systems.
What can I do with a master's degree in industrial engineering?
Earning an online master's degree in industrial engineering may open the door to better-paying jobs, particularly in management or other leadership positions, in a wide range of industries. Production and manufacturing probably offer the most job opportunities, but there are many openings in healthcare, transportation, and logistics as well. Some graduates prefer to work with one particular employer, while others may choose to work as consultants, offering their expertise to many clients. Additionally, master's graduates with a great deal of experience may be able to move into academia, especially after the completion of a doctoral degree in industrial engineering.
What is the job outlook for graduates with online master's degrees in industrial engineering?
According to the Bureau of Labor Statistics, the job outlook for industrial engineers is promising and expected to grow by approximately 14% over the next decade. The median salary for an industrial engineer is $88,950 per year, and the highest 10% earned more than $136,930 in 2020. Master's degree holders may opt to go into management-level positions, which often translates into a higher salary.
Are there any professional associations for industrial engineers?
In the field of industrial engineering, there are several industry associations or organizations governing professional practices and setting standards. Students and graduates may want to consider the networking and continuing education benefits of joining one or more of these organizations:
Why Trust Us?
60,000 Degrees Researched Annually
20,000 Hours Spent on Research Annually
Launching Rankings Since 2009
Meet our team
Related Articles
2023 Best Online Master's Degrees
A master's program can expand your employment options and earning power. Explore our list of the best online master's programs based on alumni salaries.
2023 Best Online Industrial Engineering Degrees
Explore our 2023 list of the best online industrial engineering degrees, and find the program that best fits your needs