2023 Best Online Master's Degrees in Industrial Engineering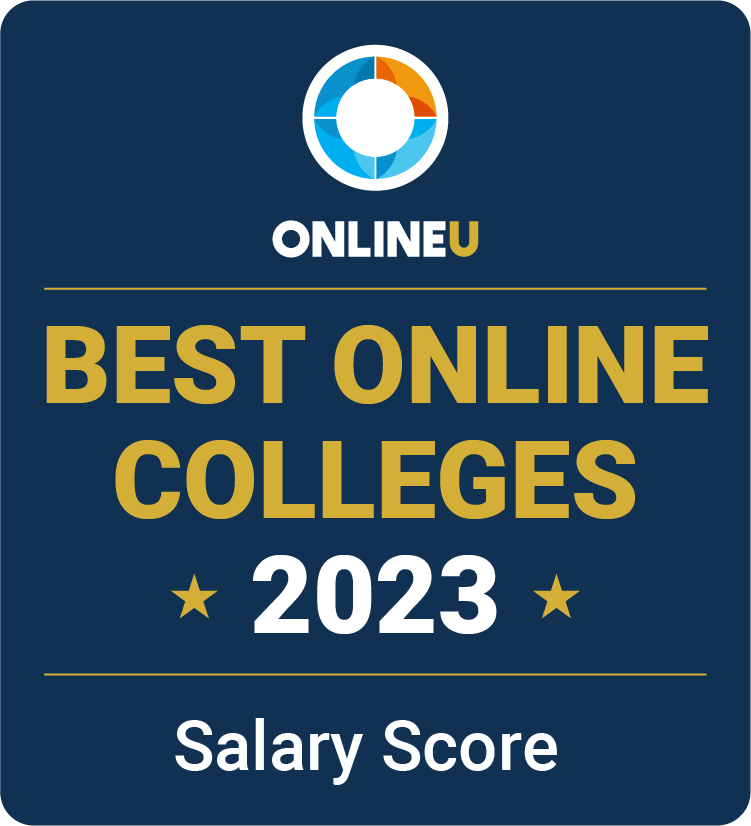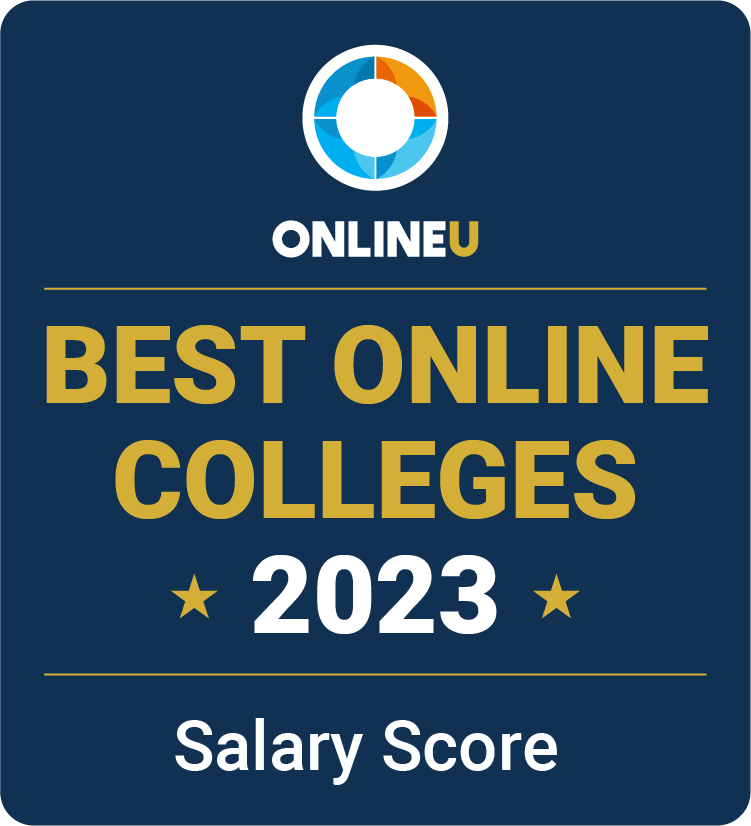 ADVERTISEMENT
Online Industrial Engineering Master's Degrees You May Be Interested In
Annual Tuition: $12,394
1 Programs (view all)
---
2023 Best Online Master's Degrees in Industrial Engineering
What Is An Online Industrial Engineering Master's Degree?
Students with an analytical mind and a knack for understanding systems may want to consider pursuing an online master's degree in industrial engineering. Broadly speaking, this complex field combines elements of various engineering degrees, including business, technology, mathematics, and science, to solve the issues that arise when humans work within technical systems. More specifically, industrial engineering focuses on optimizing the systems of technology, materials, facilities, and people used in nearly every major type of organization to produce the goods and services we need.
Students must earn a bachelor's in industrial engineering before pursuing an online industrial engineering master's degree. This foundation provides them with the knowledge to understand graduate-level engineering principles and applications. Accreditation is important to consider when enrolling in any online industrial engineering degree program. The accreditation process involves a thorough, independent evaluation of all aspects of an undergraduate or graduate degree program. For industrial engineering programs, students should look for accreditation from ABET.
Students who choose an accredited school can feel confident that they will receive a quality education and that their degree will be recognized by other academic institutions and potential employers. Although accreditation from ABET isn't required for an industrial engineer, enrolling in an unaccredited program can negatively impact both academic prospects and future employment opportunities. In addition, in order to apply for student loans or to transfer credits to another institution, students must attend an accredited school.
How Long Does It Take To Get an Industrial Engineering Master's Online?
An online master's industrial engineering program typically takes two years to complete for full-time students. Part-time students may take anywhere from three to five years to graduate. The same goes for all types of engineering degrees at the graduate level, including computer engineering master's degrees and chemical engineering master's degrees.
Specializations
Specializations feature prominently in industrial engineering master's degrees because of the broad nature of the field. By narrowing their coursework, students can choose which sector they want to work in and what problems they want to solve. For example, ergonomics is a popular concentration because of the importance of workplace safety and comfort. Ergonomics engineers design and optimize systems and equipment that protect employees' health while increasing productivity. Another common specialization is operations research, which focuses on solving industrial problems using mathematics, including modeling and statistical analysis. Some programs refrain from formal concentrations and offer various electives in supply chain management, operations, and systems engineering.
Common Courses
Industrial engineering courses emphasize practical experience by teaching students real-world applications and technical skills. They study everything from operations research to information and management systems, each designed to immerse students in systems improvement practices.
Below are some common courses in an industrial engineering master's degree:
This course explores various forms of reliability practices in industrial operations and manufacturing. It covers topics such as time to failure, standby systems, and reliability tests. Students learn to test and assess complex systems to determine how well they will function without failing.
Students explore manufacturing methods in a production science course. They'll develop analytical models, analyze facility operations, and learn how cycle time affects inventory and the movement of products. They'll also engage in production models, allowing them to complete their data analysis.
Engineering economy courses look at various values related to engineering projects, including time and money. Students are taught analysis concepts and techniques used to evaluate risk, analyze investments, and determine what conditions might affect the outcomes of projects. Predicting economic outcomes is a fundamental skill used by professionals.
Information Systems Engineering
Information systems are a vital component of industrial engineering. For this course, students engage in the study of information technology applications and their uses in micro and macro industrial engineering processes, such as inventory control and operations research. They'll also study data modeling, user interface development, and process mapping.
What Jobs Can I Get With a Graduate Degree in Industrial Engineering?
An industrial engineering master's program online prepares graduates to continue their work in the field and gain leadership positions or pursue special certificates in order to shift their career trajectory. The latter includes certifications to become a quality engineer, manufacturing engineer, or production technician.
In these programs, students learn design foundations that can be applied to civil engineering and mechanical engineering, allowing them to work in operations, logistics, safety, quality, and consultancy in various industries.
Below are some industrial engineering jobs for graduates with a master's:
Median Annual Salary:
$96,350
Industrial engineers are the most common job for master's graduates. Job titles include facilities, operations, or quality engineers. They are responsible for designing and implementing industrial processes involving humans and machines. They primarily work in manufacturing facilities that create products such as computers, transportation vehicles, machinery, and building materials.
Median Annual Salary:
$76,480
Industrial ecologists create operations systems with a focus on limiting their environmental impact. With physical and social sciences training, these professionals understand how industrial processes affect society and utilize natural resources. Their work implements sustainability components in systems designed to also be profitable.
Median Annual Salary:
$77,520
The role of a logistics engineer is to create solutions to operational problems by analyzing cost, efficiency, and data. Their work includes analyzing logistics processes, developing strategic business operations, and investigating supply chain issues. They may work in a factory for a manufacturing company or act as a consultant for various international corporations.
Quality Control Systems Managers
Median Annual Salary:
$107,560
Quality control systems managers work in similar facilities as industrial engineers, but focus on designing and implementing quality assurance policies. Managerial responsibilities include hiring staff, assessing product development, maintaining process efficiency, and inspecting final products. They may work in laboratories, food processing, material production, or other types of industrial facilities.
How Much Money Can I Make With an Industrial Engineering Degree at the Master's Level?
Industrial engineering master's graduates earn median annual salaries from approximately $100,000 for professional engineers and quality control systems managers to around $77,000 for logistics engineers and industrial ecologists.
According to data from the Bureau of Labor Statistics (BLS), the highest 10% of earners employed as industrial engineers make over $134,990. The workers with the highest salaries on average are those in the sector of professional, scientific, and technical services.
Applying For an Online Industrial Engineering Master's Degree
Online master's degree programs in industrial engineering are generally open to students with bachelor's degrees in industrial engineering or other STEM fields. Although students who have earned bachelor's degrees in other disciplines may be accepted into an IE master's program, they may be required to complete prerequisite courses, such as calculus, probability and statistics, and computer programming, before starting on the core courses of the industrial engineering program. That said, it's best for undergraduate students to pick a college that already offers courses to prepare them for the next leg of their academic journey.
When applying to college for an online master's in industrial engineering program, students are typically asked to submit letters of recommendation, official transcripts, a personal essay, and a current resume in addition to the application form and fee.
FAQs About Industrial Engineering Master's Degrees
Can You Get an Industrial Engineering Master's Degree Online?
---
There are many options for online students to pursue an industrial engineering master's degree from the comfort of their homes. Most traditional universities have online schools that use the same instructors and program materials that campus students use. All this makes online degrees just as respected as those earned in person.
What Kind of Master's Degrees Are There for Industrial Engineers?
---
Aspiring industrial engineers can pursue an online industrial engineering degree that offers a broad exploration of industry principles, processes, and technologies. Some programs feature systems engineering components, while others focus on manufacturing to narrow the coursework to more specific facets of industrial engineering.
What Certifications Can Help a Career in Industrial Engineers?
---
Certifications allow industrial engineering master's graduates to add technical proficiency to their professional arsenals. One of the most popular is the Six Sigma, a comprehensive methodology developed to increase organizational efficiency for engineers. This certificate is beneficial to professionals hoping to earn leadership positions. There are also certifications for specific areas, such as Certified Manufacturing Engineer (CMfgE) and Certified Product Manager (CPM).
Remember that all 50 states require private industrial engineers to obtain a license before offering work to the public. Regarding employers, some require a license, others don't.
What Do Industrial Engineers Do?
---
Industrial engineers find ways to maximize efficiency in production processes. They study the systems that integrate workers, machines, materials, information, and other resources to make a product or provide a service, and they look for ways to eliminate any wastefulness or inefficiencies. With so many variables involved, industrial engineers must possess a fairly broad base of knowledge in diverse subjects such as production processes, computer systems, and math and statistics. To be successful, they must also have strong communication skills, the ability to work well with others, and an analytical mind with a propensity for problem-solving.
Is an Industrial Engineering Master's Degree Worth It?
Benefits
Industrial engineers make good money. Professionals earn more than double the median annual salaries of other occupations in the country.

Engineering has a robust system of support organizations and societies. The Institute of Industrial Systems Engineers (IISE) offers community support, professional training, and annual conferences.

Industrial engineering practices have a profound impact on the environment. Experts cite this profession as having a primary role in fighting climate change by developing more efficient transportation systems, utilizing recycled materials, and decreasing manufacturing waste.
Drawbacks
The pressure of industrial engineering may affect mental health. Although their work can have a positive impact, professionals may face stress from mounting pressure to improve systems.

Diversity continues to be an issue in engineering. When it comes to science and engineering, men account for 72% of the workforce, while 60% of master's recipients are white.

Complex mathematics studies are a core component of an industrial engineering degree. Many programs require students to have a background in engineering calculus, with master's courses including statistical analysis and mathematical modeling.
All in all, industrial engineering master's degrees are worth it for students who wish to gain a broad education in industry systems, technologies, and operations. Coursework is often complex and intensive, but professionals earn higher-than-average salaries, and their work is crucial to a functioning supply chain.
Why Trust Us?
60,000 Degrees Researched Annually
20,000 Hours Spent on Research Annually
Launching Rankings Since 2009
Meet our team
Related Articles
2023 Best Online Master's Degrees
A master's program can expand your employment options and earning power. Explore our list of the best online master's programs based on alumni salaries.