Best Online Master's Degrees in Human Services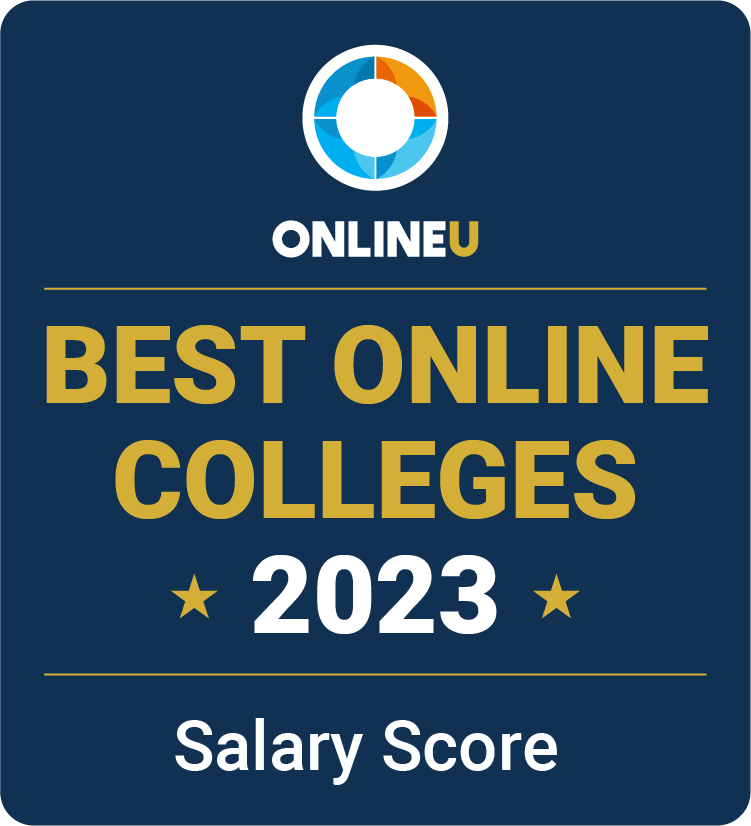 Studying in the human services field involves a multidisciplinary approach, encompassing a broad spectrum of subjects aimed at enhancing one's understanding of human behavior, social welfare systems, and the complex interplay of various societal factors. Students pursuing an online master's degree in human services can expect a well-rounded curriculum that delves into psychology, sociology, counseling, public policy, ethics, and more. This comprehensive knowledge equips graduates with the insight and tools necessary to tackle diverse challenges faced by individuals and communities seeking assistance and support. A graduate degree in human services typically attracts individuals who are passionate about making a positive impact in the lives of others.
This page serves as a guide for those seeking the best online master's degrees in human services. Online learning provides a flexible and accessible pathway for individuals to elevate their careers while accommodating their personal and professional responsibilities. Whether you aspire to advocate for social justice, drive policy changes, provide counseling and therapeutic support, or spearhead community-based initiatives, these programs offer the ideal stepping stone to propel your career in the realm of human services to new heights. View our methodology for more details about rankings or learn more about OnlineU.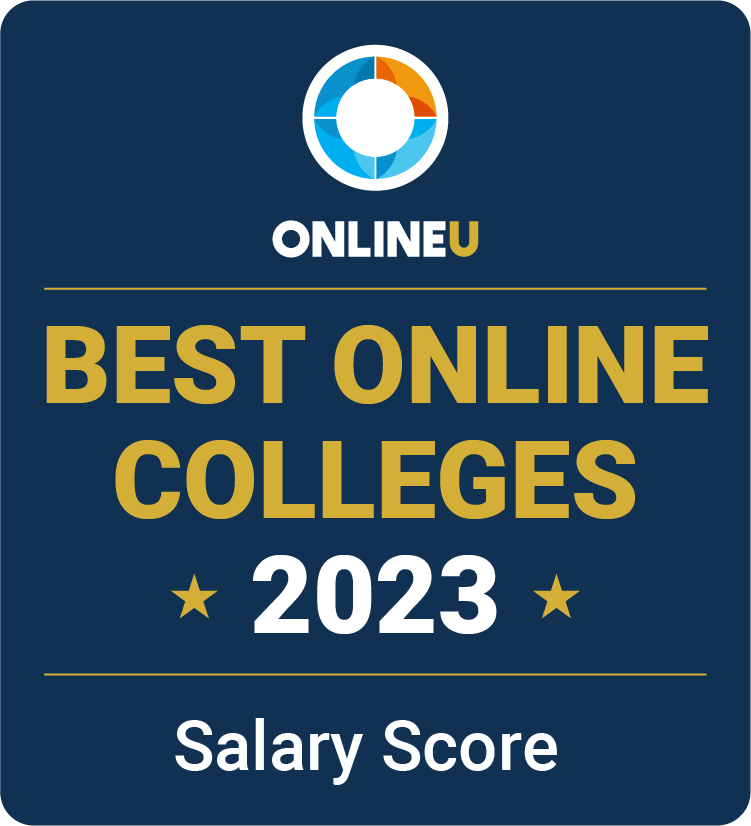 ADVERTISEMENT
Online Human Services Master's Degrees You May Be Interested In

Annual Tuition: $12,720
2 Programs (view all)

Annual Tuition: $11,538
7 Programs (view all)

Annual Tuition: $8,475
35 Programs (view all)
---
List Of Accredited Online Human Services Schools
| School | Online Enrollment | Annual Tuition |
| --- | --- | --- |
| Liberty University | | |
| Capella University | 26,333 | $14,148 |
| Purdue Global | 10,981 | $14,436 |
| Nova Southeastern University | 5,468 | $34,570 |
| Regent University Online | 5,113 | $18,820 |
| Saint Leo University Online | 4,622 | $26,050 |
| Wilmington University | 3,625 | $11,760 |
| California State University - Northridge | 3,179 | $18,923 |
| Bellevue University | 2,898 | $8,310 |
| Webster University | 2,074 | $28,700 |
| Concordia University - Saint Paul | 2,064 | $23,900 |
| Touro University Worldwide | 1,804 | $14,600 |
| Saint Mary's University of Minnesota | 1,726 | $39,410 |
| Youngstown State University | 1,117 | $10,381 |
| University of Illinois at Springfield | 1,056 | $21,526 |
| East Tennessee State University | 1,005 | $12,740 |
| Houston Christian University | 792 | $35,500 |
| Eastern Illinois University | 736 | $14,930 |
| Wake Forest University | 733 | $59,770 |
| Southeastern University | 690 | $28,320 |
| University of Wisconsin - Oshkosh | 667 | $15,306 |
| Prescott College | 658 | $34,701 |
| Dominican University | 600 | $35,570 |
| Wayland Baptist University | 556 | $22,004 |
| Amridge University | 472 | $12,150 |
| Saint Joseph's University - New York | 409 | $30,576 |
| Concordia University - Nebraska | 408 | $36,310 |
| Antioch University Online | 340 | $18,672 |
| Lenoir-Rhyne University | 227 | $41,500 |
| Washburn University | 193 | $19,876 |
| Bryan College - Dayton | 174 | $17,360 |
| Shorter University | 127 | $22,810 |
| Albertus Magnus College | 115 | $36,442 |
What Is a Master's in Human Services Degree?
An online master's degree in human services prepares students to hold professional leadership positions at nonprofit organizations, government agencies, and other groups that provide services to those in need.
Human services organizations help people access resources to improve their quality of life and meet basic needs. That can include community and social services, such as homeless shelters, domestic violence and sexual assault services, food banks and clothing drives, mental health services, addiction treatment, healthcare, education access, and child and youth services.
Graduate students in human services programs learn how to assess their community's needs, develop or improve programs, and manage organizations that provide those services. Students will learn about the different social, economic, and cultural factors that impact access to resources. At the same time, they'll gain the leadership skills necessary to lead organizations, secure funding, and build community partnerships.
Degree Requirements
A master's degree in human services usually requires between 30-45 credit hours and typically takes one to two years to finish when enrolled full-time. Students will take core classes in human services and electives related to their professional goals. They'll typically finish off their program with a capstone course, final project, or internship where they can apply their new skills in the field.
Students will need a bachelor's degree to get into a master's program. Having a bachelor's in human services can be helpful, but a bachelor's in any field will meet education requirements for graduate school.
Courses
Core human services classes cover the different social issues these services are designed to address and how to meet community needs. Students will explore how different communities are impacted and how cultural, social, and economic differences create unique needs in various communities. Students can also choose electives to help tailor their program to specific goals, such as classes on family systems or working with older adult populations.
Here are some common graduate courses for human services majors:
Law and Ethics for Human Services Professionals
This class covers the legal requirements for human services professionals and the industry's ethical standards. Students will use an ethical framework to work through common issues and ethical dilemmas faced in the industry.
Management and Leadership for Nonprofit and Government Organizations
Many human services are administered through nonprofit organizations and government agencies. Students will learn the core skills needed to effectively manage and lead a nonprofit or government agency, including professional communication, collaboration, problem-solving, and working with stakeholders.
Public Policy in Human Services
Students in this class will explore the current issues and public policies in place that impact the human services sector, including child welfare, social services, and poverty.
Diversity and Inclusion in Social Services
Understanding how race, culture, gender, religion, disability, socioeconomic status, and other factors impact community needs and access to resources is crucial in human services. Students will learn how to consider different people's experiences when providing services and how human services can help bridge the gap for disadvantaged groups.
What Can You Do With a Master's in Human Services?
A master's in human services can lead to careers in leadership and administration at a wide range of social services organizations. Some graduates also pursue further education by earning their doctorate or a post-graduate certificate.
Further Education
Pursuing a doctorate in human services or another field can open up opportunities for research, advanced careers in academia or clinical work, or leadership positions in government or social services organizations. A doctorate in human services can lead to a career as a college professor, the director of a nonprofit organization, a clinical services director, or another type of administrator.
Human Services Careers
Many people enroll in a master's in human services program to help advance their career in social and community services leadership. They often pursue careers in management and administration at nonprofit organizations, government agencies, and other social service organizations.
Social and community service managers work at agencies across the human services sector, including long-term care facilities for older adults, youth and family services, mental health facilities, and emergency relief agencies. Their main jobs are to oversee programs and manage staff.
According to the Bureau of Labor Statistics (BLS), job duties vary depending on how big the organization is. Professionals at bigger agencies might focus specifically on one program or manage a team within their organization, while those at smaller agencies often wear many hats. They might design and implement multiple programs, manage hiring, oversee staff, raise funds, and work directly with key stakeholders.
BLS data shows strong employment prospects for social and community service managers, with high growth potential over the next decade. As our population ages, the BLS projects our need for management professionals will grow by 12% through 2031, with an average of 18,000 job openings per year. Social service managers earn a median salary of $74,000 per year and earn more than the national average of $45,760 for all occupations.
Financing Your Master's Degree in Human Services
How much a degree will cost is one of the most important factors for many students when choosing where to go to school and what to study. While college is often a significant financial investment, few students pay the full sticker price when it comes to tuition. Many students use financial aid to help cover the cost of their degree.
Financial aid typically comes in the form of either gift aid or loans. Gift aid includes grants, scholarships, and fellowships, which can come from the federal and state governments, your college, or outside organizations.
Figuring out how much aid you might get can be difficult if you haven't applied to the school yet. However, a representative from your college can usually help explain what type of aid is available, if any, for your online program.
Filling out the Free Application for Federal Student Aid (FAFSA) is the most important step in applying for financial aid. This application goes to any school you might be interested in, where they will assess your financial need and award any aid available. Once you find out how much aid you qualify for, you can make your final decision about which program you want to attend.
If you don't get enough grant aid from your school, you can apply for outside scholarships to help offset the cost of your degree. Some schools also offer assistantships for graduate students, where you can work for the school and receive a stipend.
It's also very common for graduate students to get tuition reimbursement from their employer. Many companies will help pay for a master's degree, especially if the credential will help benefit them in the future.
After exhausting all gift aid opportunities, many college students use either personal savings, income from a job, or student loans to pay for the rest of their degree. Most schools offer payment plans so students don't have to pay for everything all at once. When borrowing money to pay for college, it's generally best to use federal student loans rather than rely on private loans from banks or your school.
Thinking of borrowing to pay for college? Our student loan guide can help you make informed decisions and reduce debt.
FAQs About Master's in Human Services Programs
How Long Does It Take to Get a Human Services Degree?
---
Most master's degrees in human services take between one and two years to complete. Programs that have an internship or practicum requirement may take longer. Students who enroll part time will also need more time to finish their degree.
Is a Master's in Human Services Worth It?
---
For many students, a master's in human services is worth it because it opens the door to advanced career opportunities in a fulfilling and rewarding sector. It can also qualify you for a higher salary.
However, there are some downsides to working in human services that may make it less worth it for some students. Human services jobs can be emotionally taxing and may require a lot of paperwork. Salaries in the sector also tend to be lower than salaries in other fields. Students may not see as high of a financial payoff as they might with a master's in a different field of study.
How Much Does a Master's in Human Services Cost?
---
How much a master's in human services costs depends on the school. Some of the most affordable master's degrees in human services have tuition rates under $5,000, while others can cost more than $20,000 per year. Opting for an affordable bachelor's degree in human services can also help keep debt low. In general, online degrees tend to be more affordable than enrolling on campus, and some programs offer lower rates for their online students.
Can You Do Counseling with a Master's In Human Services?
---
A master's degree is usually a requirement to become a licensed counselor, and students will need to make sure their master's in human services is designed to meet licensure and practicum requirements. A master's in social work or a master's in counseling will also qualify students for licensure. Some jobs do not require a license to practice counseling, but in most cases, licensure is required.
What is the Abbreviation for a Master's in Human Services?
---
The acronym MHS is commonly used to refer to a Master of Human Services, while MSHS stands for Master of Science in Human Services.
Bottom Line
A master's degree in human services is designed to prepare students for leadership and administrative roles in community and social service organizations and can lead to a fulfilling career helping others. Master's graduates also often earn higher salaries and experience lower unemployment rates. Human services professionals with master's degrees typically work in management positions, overseeing staff and developing and implementing programs to meet community needs. Students will also have the opportunity to tailor their program to their professional goals and needs.
Students who are interested in working directly with community members, especially in a counseling capacity, should look for programs that prepare them for counseling licensure. They may also consider a master's in social work or a master's in counseling.
Related Articles
2023 Best Online Master's Degrees
A master's program can expand your employment options and earning power. Explore our list of the best online master's programs based on alumni salaries.
2023 Best Online Master's in Homeland Security Degrees
Explore 2023's best online master's degrees in homeland security with our comprehensive ranking of accredited schools.