2023 Best Online Master's in Homeland Security Degrees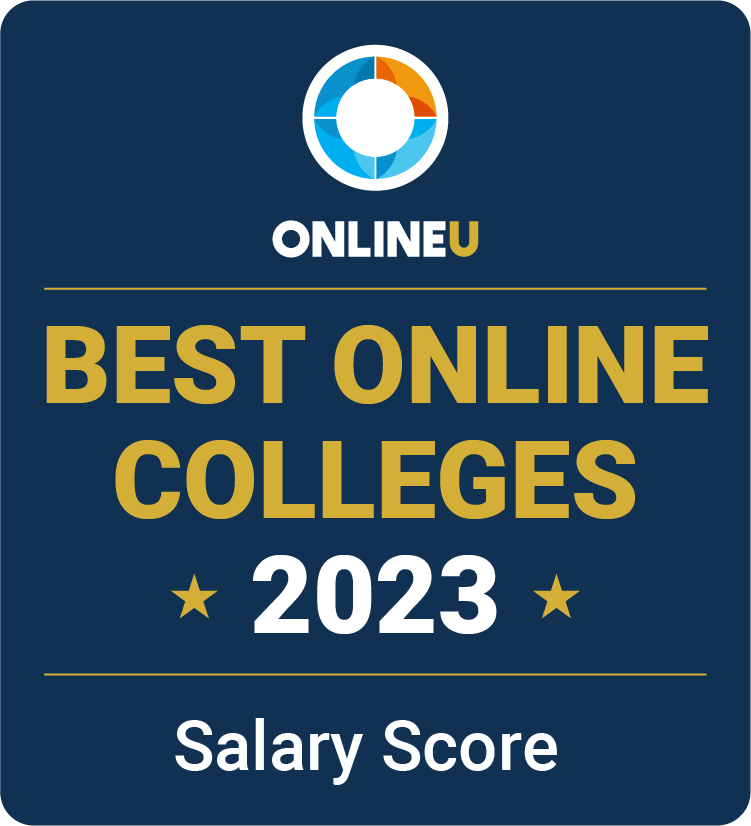 Online master's degree programs in homeland security are designed to equip individuals with the highly specialized training they need to prepare for threats, minimize risks, and face emergencies when they occur. In a world with constant political turmoil and an increasing number of armed conflicts, security professionals are needed to fill important roles in the military, government agencies, and nonprofit organizations.
Online homeland security master's programs include a variety of different courses but may cover topics such as terrorism, drug and human trafficking, cybersecurity, and national security policy. Some schools also place a heavy emphasis on human rights and social justice. Programs often require students to complete a research project, capstone project, or written thesis, and some include an internship.
View our methodology for more details about our list, or learn more about OnlineU.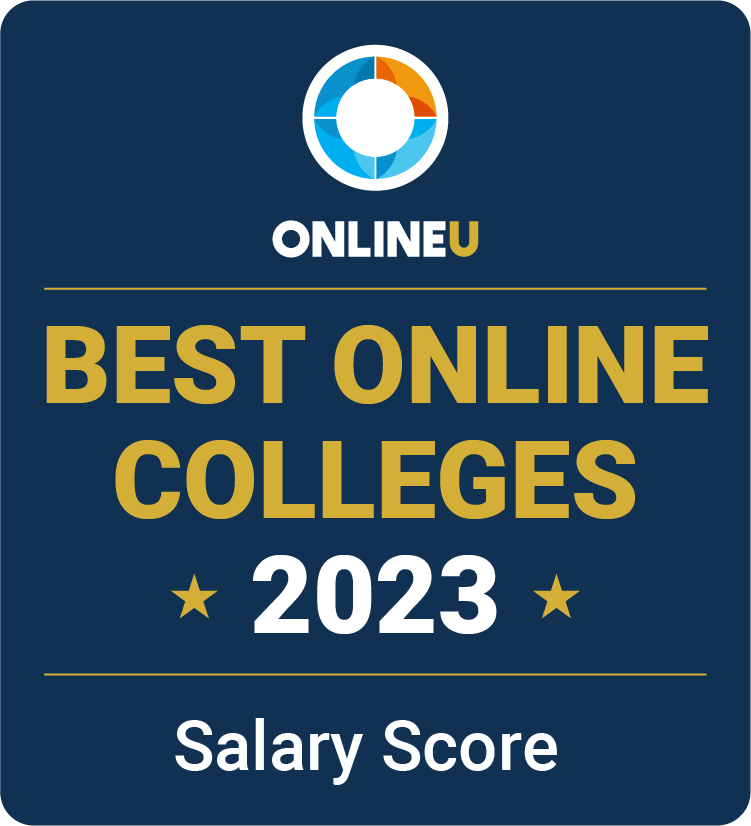 ADVERTISEMENT
Online Homeland Security Master's Degrees You May Be Interested In

Annual Tuition: $6,592 - $27,048
7 Programs (view all)

Southern New Hampshire University Online
Annual Tuition: $11,286
1 Programs (view all)

---
2023 Best Online Master's in Homeland Security Degrees
#1
The George Washington University
Salary Score:
Median Starting Salary:
Locations:
Accreditation:
The George Washington University (GW), which is a private, nonprofit institution, offers a 36-credit online Master of Professional Studies in Homeland Security program, which some full-time students complete in 16 months. To be accepted into the program, applicants must have a minimum of two years of work experience in homeland security.
Core courses in the program include Infrastructure Security and Protection, Intelligence and Strategic Analysis, Political Violence and Terrorism, and more. Emphasizing leadership skill development, the program ends with a culminating capstone project.
#2
University of South Florida Online
Salary Score:
Median Starting Salary:
Locations:
Accreditation:
At the public University of South Florida (USF), students can opt for an online Master of Public Health in Global Disaster Management, Humanitarian Relief & Homeland Security. This 42-credit hour program is designed to be completed in about three years.
USF students use the Canvas learning management system to access their online classes. In addition to core courses in public health, students take courses in disaster management, humanitarian assistance, and homeland security. Enrollees are also encouraged to complete an internship with a government agency or nonprofit organization. Graduates have gone on to work for the government, the military, and global nongovernmental organizations.
#3
Columbia Southern University
Salary Score:
Median Starting Salary:
Locations:
Accreditation:
#4
Webster University
Salary Score:
Median Starting Salary:
Locations:
Accreditation:
Webster University is a private, nonprofit institution that offers several options for earning an online Master of Arts in National Security Studies. Students can choose to earn a 36-credit hour master's degree with one of three following concentrations: criminal justice, cybersecurity, or international and regional security. They can also choose to earn 48-credit hour dual degrees that combine national security studies with one of the three following disciplines: criminal justice, cybersecurity operations, or international relations.
At Webster, online courses are delivered through the Canvas learning system. Students can customize their programs by selecting from many course options but are required to take courses in national security and research methodology. Students are also required to complete a capstone project or thesis.
#5
Angelo State University
Salary Score:
Median Starting Salary:
Locations:
Accreditation:
Angelo State University (ASU) has been designated as a Hispanic-serving institution. This public university offers several options for an online graduate degree in homeland security: a Master of Science in Global Security Studies with optional concentrations in national security affairs or regional studies, a Master of Science in Homeland Security, or a Master of Security Studies in Intelligence and Analysis. Each program requires the completion of 36 credit hours, and courses are presented in eight-week sessions.
Each program is distinctly different, but all include courses in history, current issues, terrorism, cybersecurity, and more. Depending on the program, students may be required to complete an internship, thesis, or capstone project. Most graduates find employment with government agencies or nonprofit organizations.
What Is a Homeland Security Degree?
A homeland security degree enables students to pursue careers that facilitate national security, defense, and emergency preparedness. Some common courses of study include counteracting climate change, anti-terrorism, cybersecurity, emergency management, and more.
A master's degree in Homeland Security typically takes one to three years to complete. Students must have completed a bachelor's degree in order to qualify, and some programs may have minimum GPA requirements and graduate-levelcollege entrance exam requirements, like the GRE.
A homeland security degree enables students to pursue careers that facilitate national security, defense, and emergency preparedness.
At the graduate level, students typically study a subject in greater depth than the homeland security and emergency management classes offered at the undergraduate level. Students pursuing a Master of Science in Homeland Security may be able to develop advanced skills when it comes to assessing and preventing threats — both digitally and in person, including threats posed by natural disasters as well as other humans.
Can You Get a Homeland Security Degree Online?
There are a variety of higher education institutions that offer online homeland security degrees at the master's level or related degrees. Colleges with a homeland security major at the graduate level include University of Colorado Denver, Texas A&M University College Station, George Washing University, Adelphi University, and more.
To complete an online degree in homeland security, students need to complete around 30 credit hours' worth of classes, and may also need to complete a master's thesis or final examination. Some homeland security online degrees supplement the online learning experience with in-person internships and applied studies, which allow students to gain real-world experience.
Common Courses for a Homeland Security Major
Courses in homeland security are designed to prepare students to deal with real-world problems: national disasters, terrorism, climate change, cybersecurity threats, and more. Some courses are designed to offer an international perspective on security, while others focus on problems specific to the United States.
Below are some of the core courses for graduate students studying homeland security:
Introduction to Homeland Security
This foundational course is often one of the first courses that students must take. Introduction to Homeland Security introduces students to current topics within the field, allowing students the opportunity to develop the skills necessary to analyze and understand national security problems and strategies, as well as the historical context of the discipline within the United States.
Critical Infrastructure Protection
Critical infrastructure is one of the core components of homeland security. In Critical Infrastructure Protection, students learn about the infrastructure of the United States, how it functions, and how to assess, analyze, and give policy recommendations for specific infrastructure sectors.
Integrated Emergency Management
Integrated Emergency Management focuses on developing skills to minimize the impact of emergency events, like natural disasters and terrorist attacks. Students will become familiar with the tools and technologies to assess and predict risk as well as prepare for and recover from emergencies. They will also learn skills that allow them to better operate during high-stress emergency situations, including crisis decision-making, communications, resource allocation, and more.
Hazards Governance explores the relationship between hazards; administrative management; and local, state, and national policies. Students learn how policies can help mitigate the effects of hazards and promote resiliency in the short and long term. Faculty also focus on developing students' skills when it comes to assessing and advocating for risk-reduction policies.
International Human Rights
The study of international human rights is an important part of a degree in homeland security. Students who take a course in International Human Rights will learn how an individual's rights are protected under international law and how to behave in accordance with international agreements surrounding human rights.
Information Security Management
Students who take courses in Information Security Management will cover topics including security technology, risk identification and assessment, security policy and planning, security auditing, and more. They may also explore concepts in operating system security, network security, legal and ethical issues, and more.
Homeland Security Concentrations
Concentrations allow students to pursue studies in a specific area within the larger field of homeland security. Some common concentrations for a graduate degree in Homeland Security include cybersecurity, emergency management, public safety, and counterterrorism.
Cybersecurity
Students who choose a concentration in cybersecurity will focus on issues including information security, computer forensics, cyberattacks, and more. Some common courses within this specialization include Computer and Internet Forensics as well as Information Security Management. Students who choose this track may go on to pursue careers as security analysts, incident responders, and security engineers.
Emergency Management
A concentration in emergency management allows students to gain the skills they need to identify, analyze, and respond to disasters and other emergencies. Students who pursue an Emergency Management concentration will gain exposure to a range of topics, including emergency preparedness, the role of public, private, and nonprofit organizations in responding to emergencies, community resilience, and more.
Public Safety
Students who pursue a concentration in Public Safety will study community relations, management strategies, emergency planning, public finance, and more. They will work to gain the necessary skills that allow them to to interface between the public and government agencies while preparing for and responding to hazards.
Counterterrorism
Many Homeland Security graduate degree programs offer courses or a concentration in counterterrorism. Students who participate in a counterterrorism concentration gain exposure to topics including counterterrorism tactics and strategies, threat assessment, biosecurity, crisis negotiation, conflict resolution, and more.
What Can You Do With a Homeland Security Degree?
Homeland security is a competitive but growing field. As the world continues to grow more interconnected and new challenges emerge, experts in homeland security will be in demand across a variety of different industries, both when it comes to protecting the U.S. from threats of terrorism as well as responding to natural disasters and climate change.
Students with a graduate degree in homeland security will have the advanced education and experience necessary to pursue specialized careers in this field.
Homeland Security Careers
Is a Master's Degree in Homeland Security Worth It?
For many students, a master's degree in Homeland Security can help them to pursue careers that allow them to protect their country against potential disasters. Depending on which area students choose to pursue, working in homeland security can also be a potentially lucrative occupation — especially armed with a master's degree. That said, there are some drawbacks to working in this field, including a fast-paced and sometimes stressful atmosphere and potential conflicts between your own personal values and those of your employer.
It's important to consider all the pros and cons:
Potential Advantages
A meaningful career protecting people: Many employment opportunities in the homeland security field give workers the opportunity to pursue meaningful work, especially when it comes to preparing for and reacting to disasters in order to ensure that people and communities are as safe and secure as possible.
Well-compensated career opportunities: Careers in homeland security tend to be well-compensated. For example, an Emergency Management Director earns a median annual salary of $76,730 per year — which is over $30,000 above the median annual wage for all U.S. workers. While students may have to take out student loans to pursue a graduate degree in this field, high-paying job opportunities may enable them to pay off these loans more quickly.
Potential Drawbacks
Stressful situations: Because careers in homeland security are overwhelmingly involved in preparing, preventing, and dealing with the aftermath of disasters, careers in this field can potentially put employees in stressful situations. Workers may have to think on their feet and stay cool under pressure.
Potential conflicts with employers: Depending on which area of homeland security workers pursue a career in, they may face potential conflicts with employers. For example, some workers may not agree with actions undertaken by Border Patrol or Immigration Services.
May require additional clearances: Some employees in the field of homeland security may need to pass additional security clearances or background checks in order to qualify for employment. This may be especially true if they pursue a career in the government, police, or armed forces.
Bottom Line
For many, a career in homeland security is engaging, meaningful, and full of worthwhile challenges. While careers in this field can sometimes be stressful and demanding, they are also typically well-paying and growing at a steady rate. Working in the homeland security field can give people the opportunity to protect their country, other individuals, and communities from threats and prepare for a more resilient future.
Getting a homeland security master's degree online is one way to jump-start your career in this field and delve deeper into subjects that interest you. Some students may even be able to pursue scholarships offered by employers in order to further their higher education goals.
Why Trust Us?
60,000 Degrees Researched Annually
20,000 Hours Spent on Research Annually
Launching Rankings Since 2009
Meet our team
Related Articles
2023 Best Online Master's Degrees in Emergency Management
Explore our list of colleges that offer the best online master's in emergency management degrees based on reported alumni salaries.
2023 Best Online Law Enforcement Degrees
The best online bachelor's degrees in law enforcement can help prepare students to work in local police departments, federal agencies, and courts.