2023 Best Online Master's Degrees in Health Education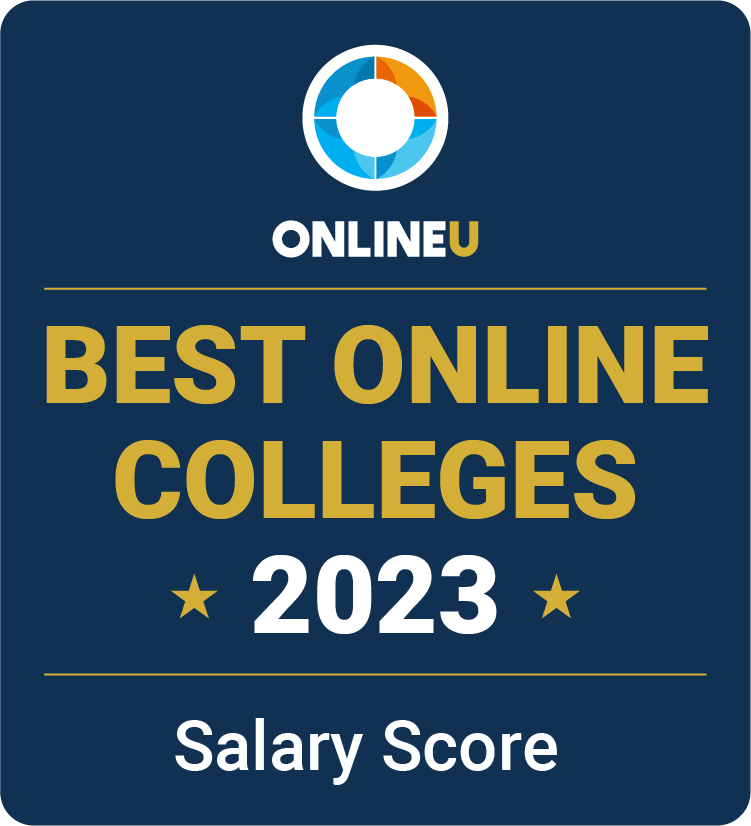 Obtaining a master's in health education explores interdisciplinary subject matter encompassing a wide variety of strategies used to educate individuals and communities about improving health. Below, you'll find several popular options for a master's degree, including programs covering community health education, public health, and health promotion. Students concerned with tuition costs should also explore our list of the most affordable master's degrees in health education.
View our methodology for more details about our list or learn more about OnlineU.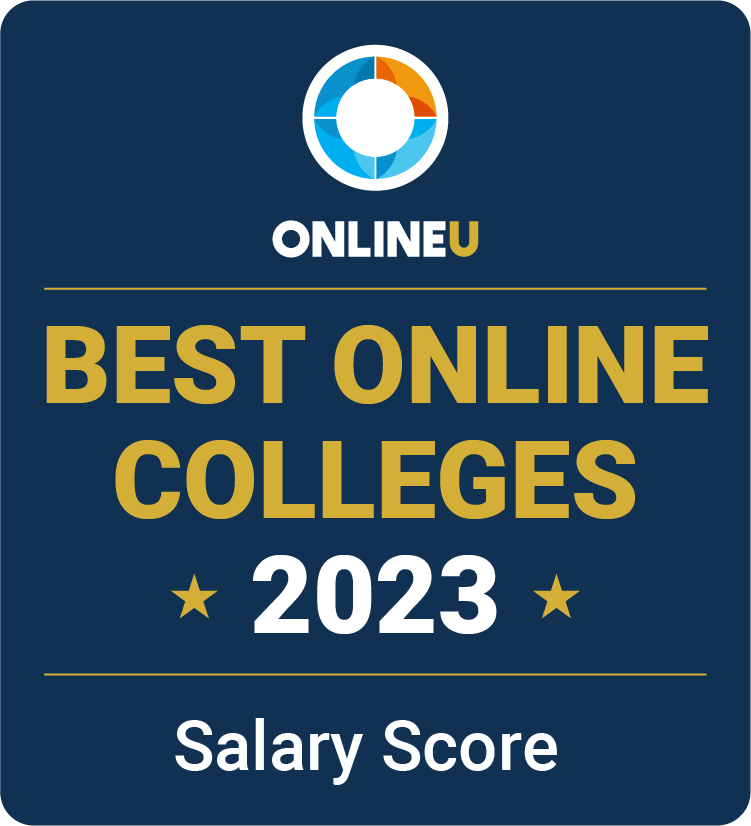 ADVERTISEMENT
Online Health Education Master's Degrees You May Be Interested In

Annual Tuition: $11,538
2 Programs (view all)


---
List Of Accredited Online Health Education Schools
| School | Online Enrollment | Annual Tuition |
| --- | --- | --- |
| Purdue Global | | |
| University of Florida | 7,582 | $28,659 |
| Columbia Southern University | 4,740 | $6,600 |
| East Carolina University | 3,499 | $23,574 |
| California State University - Northridge | 3,179 | $18,923 |
| University of Alabama | 2,796 | $31,090 |
| Texas A&M University - College Station | 2,794 | $40,134 |
| San Jose State University | 2,688 | $19,732 |
| Concordia University - Irvine | 1,849 | $38,740 |
| Touro University Worldwide | 1,804 | $14,600 |
| Angelo State University | 1,287 | $17,978 |
| CUNY Lehman College | 1,254 | $15,360 |
| Widener University | 1,121 | $49,706 |
| Benedictine University | 1,022 | $34,290 |
| Utah State University | 916 | $24,080 |
| Idaho State University | 895 | $25,326 |
| Western Carolina University | 729 | $8,367 |
| Austin Peay State University | 725 | $13,975 |
| SUNY College at Brockport | 650 | $18,588 |
| Maryland University of Integrative Health | 603 | $15,363 |
| Logan University | 572 | $6,600 |
| Southern Connecticut State University | 501 | $25,286 |
| Southern Oregon University | 473 | $28,962 |
| Concordia University - Nebraska | 408 | $36,310 |
| California State University - San Marcos | 379 | $19,607 |
| Loma Linda University | 374 | $31,058 |
| Plymouth State University | 334 | $24,432 |
| Saint Francis University | 253 | $39,502 |
| Des Moines University | 173 | $19,065 |
| East Stroudsburg University of Pennsylvania | 120 | $20,097 |
| Trident University International | NA | NA |
What Is An Online Master's Degree in Health Education?
Health educators are instrumental in advocating for healthier lifestyles, preventing diseases, and empowering people to make informed choices about their health. An online master's degree in health education offers the expertise and strategies needed to launch health education initiatives, craft educational materials, and work in various healthcare settings.
An online master's degree in health education offers students a comprehensive curriculum that covers topics such as public health, health promotion, behavioral sciences, program planning, and evaluation. Students also delve into subjects like epidemiology and biostatistics, which provide critical insights into health trends and enable the creation of effective interventions. Further, the program integrates technologies and digital tools to equip graduates with the skills and knowledge necessary to thrive in a dynamic healthcare environment.
A key consideration when choosing an online health education master's program is accreditation. Accreditation indicates that the program meets rigorous quality and educational standards set by independent accrediting agencies. Not only does accreditation demonstrate the program's quality, but it also makes graduates more attractive to potential employers and may be required for professional certifications or licensure.
OnlineU only features accredited institutions on its website.
For those interested in health education, it's worth noting that a master's degree in physical education can be a good alternative option. Both degrees focus on encouraging healthy behaviors and lifestyles, albeit through different lenses — a health education degree delves into health-related concepts and program design, while a physical education degree centers on physical activity, exercise, and human movement.
How Long Does It Take To Get a Health Education Master's Online?
Online health education master's programs typically take two to three years of full-time study. The duration can vary based on factors such as the specific program requirements, your course load, and your own pace.
Many programs allow for part-time or accelerated options. Part-time students can take fewer courses each semester, which may extend the time to graduation. Meanwhile, accelerated options allow students to complete the program more quickly.
An online format offers flexibility, enabling students to juggle work, family, and education. Asynchronous learning allows students to access course materials and complete assignments at their own pace, making it a perfect option for busy professionals or those with unconventional schedules.
Why Is Health Education Important?
Health education is a vital tool in fostering positive health outcomes, both for individuals and communities. Equipping people with the knowledge and skills to make well-informed choices about their health makes it possible to reduce the spread of diseases and promote healthier lifestyles. In general, health education empowers people to take ownership of their health and well-being, which can positively impact the broader community.
Health education fosters collective action and healthier environments, policies, and practices. By reducing preventable diseases and healthcare costs, they lessen the burden on healthcare systems and provide equitable access to information and resources for underserved communities and vulnerable populations.
What Does a Master's in Health Education Teach You?
A health educator degree program provides a deep dive into public health, health promotion, and the factors that influence health behaviors. Students become experts in designing evidence-based health interventions, conducting cutting-edge research, and understanding the complex social and cultural dynamics that impact health.
Specializations in Health Education
Master's in health education programs often offer various specializations, allowing students to tailor their education to specific areas of interest. With diverse specializations, students can customize their degree to align with their career aspirations.
Common concentrations include:
Community Health
School Health
Global Health Education
Health Services Management
Health and Wellness Coaching
Environmental Public Health
Occupational Public Health
Common Courses in a Health Education Master's Curriculum
The master's in health education curriculum strikes a balance between theory and practice, providing a comprehensive understanding of the field. Students develop skills in promoting health, preventing disease, and advocating for well-being in diverse settings.
Below are several courses that you can expect to find in a typical health education master's program:
Health Promotion and Education Strategies
Students in this course learn how to craft and deliver impactful health education programs. They focus on designing educational materials and assessing the effectiveness of health interventions.
Behavioral and Social Theories in Health Education
In this course, students investigate the psychological and social theories that shape health-related decisions. They examine the factors that influence behavior and delve into models of behavioral change. Understanding these theories is essential for designing interventions that resonate with diverse communities.
Epidemiology and Biostatistics
This fundamental course in health education provides students with the tools to analyze and interpret health data. It teaches them to identify disease patterns and understand the factors contributing to their prevalence.
Community Health Assessment
Community health assessment courses teach students to measure the health needs and strengths of communities. By conducting surveys and analyzing data, they uncover health disparities and tailor health education programs to the specific needs of each community.
What Can You Do With a Master's in Health Education?
A master's in health education provides graduates with numerous career paths in the healthcare field. Potential roles include health educators, community health specialists, and public health program managers. Additionally, graduates can obtain specialized certifications, such as Certified Health Education Specialist (CHES) or Certified in Public Health (CPH), to deepen their expertise and enhance their employability in specific areas of health education.
For those seeking to delve into research and leadership roles, a Doctorate in Public Health (DrPH) or a PhD in Health Education can be a good choice. These doctoral degrees in education provide the necessary knowledge, skills, and training for success in academia, research, or high-level positions in public health organizations, enabling graduates to make a real difference in the healthcare landscape.
Here are several career options you can pursue with a master's in health education:
Health Education Specialists
Median Annual Wage:
$59,900
Median Annual Wage:
$46,190
Community health workers develop and implement programs to encourage healthy behaviors and advocate for underserved populations who may lack access to essential health services and social support.
Median Annual Wage:
$78,520
Epidemiologists conduct studies to identify the causes and patterns of diseases and injuries in populations. They use this data to inform policies and practices that promote public health and prevent future outbreaks.
Medical and Health Service Managers
Median Annual Wage:
$104,830
Medical and health service managers oversee the operations of healthcare facilities, lead teams, and ensure that patients receive quality care efficiently and cost-effectively.
These careers offer opportunities to make a significant impact on public health, promote wellness, and contribute to better health outcomes in communities. Coincidentally, many of them also come with higher-than-average salaries and solid job growth prospects.
What Is a Health Educator?
A health educator is a professional who works to improve health outcomes through education and behavior change. They create, deliver, and evaluate health education programs and initiatives that teach and empower individuals and communities to make informed decisions and adopt healthy behaviors. Health educators provide information on a wide range of subjects, including nutrition, disease prevention, sexual health, substance abuse, and mental well-being.
Where Do Health Educators Work?
Health educators work in various settings, each offering unique opportunities to promote public health and well-being. Common workplaces for health educators include schools and colleges, where they provide students with essential knowledge about topics like nutrition, sexual health, and substance abuse prevention. Healthcare facilities rely on health educators to educate patients about chronic condition management, healthy living, and preventive care. They also work with community organizations and nonprofits to tackle specific health concerns within communities. In addition, health educators can work on developing and implementing public health initiatives for government agencies at the local and state levels. Alternatively, they might find themselves in corporate settings, where they promote employee wellness and develop workplace health programs. Their flexibility allows them to adapt their skills to fit a variety of settings while working towards the shared goal of enhancing the health and well-being of individuals and communities.
How To Become a Certified Health Education Specialist
Becoming a Certified Health Education Specialist (CHES) involves a series of steps to meet the certification requirements. Here's a checklist to guide you through the process:
To be eligible for CHES certification, you must have a bachelor's or master's degree from an accredited institution in a health education or related field. Make sure the degree program aligns with the Eight Areas of Responsibility and Competencies for Health Education Specialists, which are the foundational knowledge areas for CHES certification.
Prepare for the CHES exam
Review the CHES exam content outline provided by the National Commission for Health Education Credentialing (NCHEC). Consider enrolling in a test preparation course or using study materials to get ready for the exam.
Register for the CHES exam
Visit the NCHEC website to register for the CHES exam, pay the examination fee, and schedule your exam date.
Take the CHES exam and achieve a passing score. The exam assesses your knowledge of health education competencies and responsibilities.
Complete the application process
Submit your application for CHES certification, which includes verifying your educational background and passing exam scores.
CHES certification is valid for five years. After that, you need to complete the recertification process to remain certified. This includes documenting continuing education and relevant work experience.
Applying for a Health Education Master's Degree Program
A master's degree in health education typically requires applicants to have a bachelor's degree from an accredited institution. While a bachelor's in health education or a related undergraduate major may offer an advantage, many programs accept candidates from various academic backgrounds.
To apply for a master's degree in health education, candidates typically need to submit some materials along with their application. These may include transcripts, letters of recommendation, a resume or CV, a statement of purpose outlining their career goals and interest in health education, and standardized test scores (GRE). In addition, prospective students may be required to meet certain prerequisites. These may vary but generally include prerequisite coursework in areas such as biology, psychology, or statistics. Applicants should carefully review the requirements and recommendations of the program they're interested in to ensure they meet all necessary qualifications.
Is a Master's in Health Education Worth It?
Deciding whether a master's in health education is worth pursuing depends on your professional goals and aspirations. For the right person, however, a health education master's degree may lead to a gratifying career that both creates a positive impact in a community and provides excellent compensation.
Pros
Diverse career opportunities

Degree's versatility and flexibility
Cons
Certification requirements for certain employers
All in all, pursuing a master's degree in health education online can be a wise investment for those passionate about improving public health and wellness. The degree offers a range of career paths and the opportunity to make a positive impact on communities. That said, potential students should carefully consider the financial and time commitments, as well as the competitiveness of the job market, before embarking on this path.
Related Articles
2023 Best Online Master's Degrees
A master's program can expand your employment options and earning power. Explore our list of the best online master's programs based on alumni salaries.
2023 Best Online Master's Degrees in Healthcare Administration
Learn about the best online master's degrees in healthcare administration from the online colleges that offer the highest alumni salaries.