2023 Best Online Master's Degrees in Forensic Science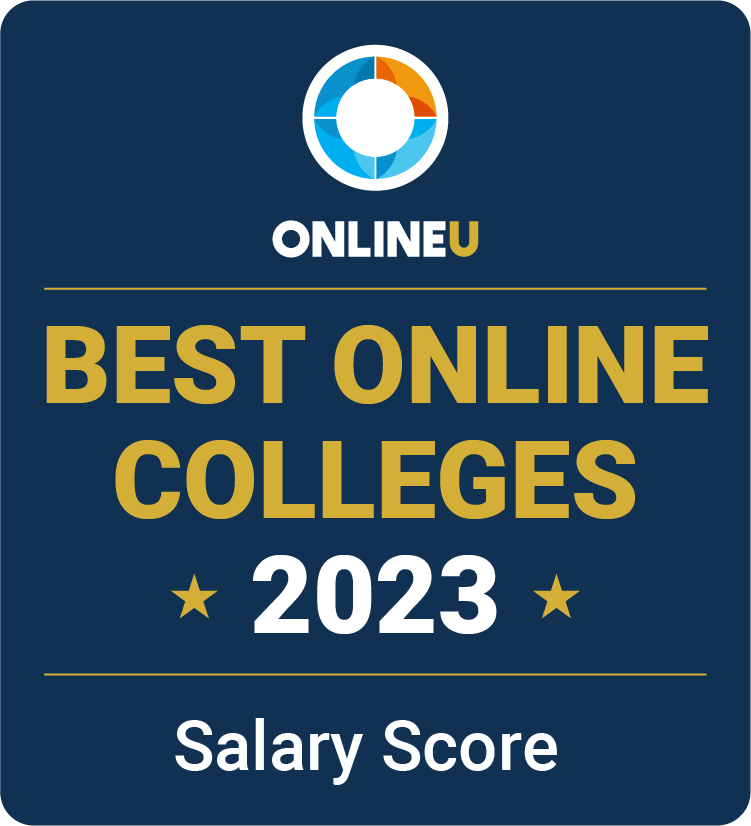 A forensic science master's degree is a critical stepping stone for students wishing to advance their career in this field. These online programs explore this specialization by melding scientific analysis with an understanding of criminal scenarios. Online students are conveniently positioned to study at their own pace, which allows them to work at an entry-level job in a law enforcement organization, law office, or private laboratory as they study. Upon graduation, advanced roles as consultants, analysts, or investigators may be achieved through the connections earned in their online master's degree program.
Students may want to look at similar alternative options, such as a master's in forensic psychology or criminal justice, each with their own specialized coursework within the criminal justice system.
View our methodology for more details about rankings or learn more about OnlineU.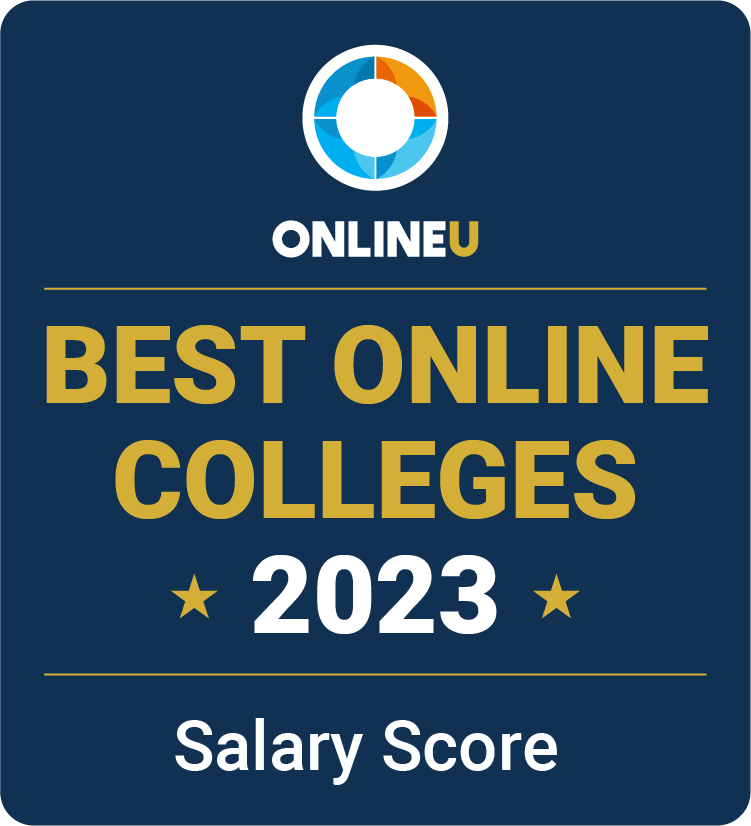 ADVERTISEMENT
Online Forensic Science Master's Degrees You May Be Interested In

Southern New Hampshire University Online
Annual Tuition: $11,286
1 Programs (view all)

Annual Tuition: $11,074
2 Programs (view all)

---
2023 Best Online Master's Degrees in Forensic Science
#1
Champlain College
Salary Score:
Median Starting Salary:
Locations:
Accreditation:
Champlain College is a medium-sized, nonprofit institution with designations of academic excellence from top government organizations, including the US National Security Agency. They offer a Master of Science in Digital Forensic Science that's aimed at turning students into scientists using hands-on investigative techniques focused on real-world scenarios. They also teach over 30 scripting languages and cloud and software applications. Career outcomes include digital forensics examiner, analyst, or consultant.
The program is 100% online using Canvas, a distance learning platform. Classes include Mobile Device Analysis, Scripting for Digital Forensic, and The Practice of Digital Investigations. Up to 36 credit hours are required including a capstone research thesis, which invites students to develop their own investigative methodology. Students may take two to three years to complete the program on a part- or full-time schedule.
#2
Concordia University - Saint Paul
Salary Score:
Median Starting Salary:
Locations:
Accreditation:
The Master of Arts in Human Services - Forensic Behavioral Health from Concordia University - Saint Paul (CSP) is a full-time, 100% online program — where students learn how mental health interacts with forensics and how intervention can improve the lives of those caught in the criminal justice system. Students will engage with coursework such as Risk Assessment in Human Services and Forensic Behavioral Health Law for the Human Service Professional. The program requires 36 credit hours and generally takes two years to complete. A capstone project is mandatory in which students create a 50-page thesis on a behavioral topic related to forensics. Students can explore careers as a correctional caseworker, crisis intervention specialist, or detoxification specialist, among others.
As a medium-sized, nonprofit college, career services and tutoring are included for all of CSP's online students, as well as access to the distance learning program known as Blackboard.
#3
West Virginia University
Salary Score:
Median Starting Salary:
Locations:
Accreditation:
West Virginia University's (WVU) Master of Science in Forensic and Fraud Examination takes on the study of financial crimes through the lenses of business, law, taxation, and data technology. The program consists of 30 credit hours, where students encounter core classes such as Fraud Data Analysis, Advanced Fraud Investigation, and Private Company Valuation. The final project asks students to study two real-life cases and present their findings in written and oral formats. Students may complete the entire program in around two years, with post-graduation career opportunities — including specialized accountants for government agencies or auditors for private firms.
WVU is a large, public university with academic advisors ready to help students navigate their fully online education process. All online coursework is taught through the Blackboard learning management system.
#4
Carlow University
Salary Score:
Median Starting Salary:
Locations:
Accreditation:
The Master's in Forensic Accounting & Fraud Investigation from Carlow University is a fully-online 14-month program where students will learn to conduct digital financial investigations. Over the course of 30 credit hours, the program will explore White Collar Crime, Fraud & Forensics Community Experience, and Anti-Money Laundering. All coursework can be completed in two years on a full-time schedule. CelticOnline is used for all distance learning courses.
Carlow also has a Master of Business Administration in Fraud and Forensics, which teaches aspiring business leaders how to investigate and prevent fraudulent activity. While each program differs slightly, career outcomes remain similar with many students going on to become financial fraud investigators or forensic audit experts. Although Carlow is a small, nonprofit institution, they still manage to offer 24/7 online tech support for all distance learners.
#5
Stevenson University
Salary Score:
Median Starting Salary:
Locations:
Accreditation:
Stevenson University is a medium-sized, nonprofit institution offering a comprehensive Master of Forensic Science that delves into the tools, technologies, and laws surrounding forensic evidence. Students can choose from a biology or chemistry concentration, with core classes such as Physical Evidence at Crime Scenes, DNA Analysis, and Toxicology. Coursework can be tailored to fit a working individual's schedule, with most students completing the program in one to two years. Stevenson uses Blackboard for their fully online classes.
Similar programs in forensics include the Master of Science in Forensic Studies and Master of Science in Forensic Investigation. Forensic studies focuses on the legal processes as they relate to forensic evidence, while the investigatory program involves analyzing, evaluating, and documenting criminal evidence. Each program has a slightly separate career avenue, although students from each program will be prepared to enter the public or private sector as forensic specialists.
#6
Michigan State University
Salary Score:
Median Starting Salary:
Locations:
Accreditation:
The Master of Science in Cybercrime and Digital Investigation from Michigan State University is a 30-credit hour program focused on cybercriminology through detailed coursework in Crime Causation, Prevention and Control, Design and Analysis in Criminal Justice Research, and Legislative and Policy Responses to Cybercrime. The program will culminate in a capstone project on Analysis of Contemporary Cyberthreats, where students will complete a research brief on a specific threat. Students can reach graduation in two years on a full-time schedule, leading to advanced placement as a forensic detective, financial investigator, or cybercrime investigator.
MSU uses a flexible online format, with Brightspace operating as their primary learning platform. This large, public institution offers 24/7 tech support and career advisors.
#7
Arizona State University
Salary Score:
Median Starting Salary:
Locations:
Accreditation:
Arizona State University (ASU) provides 100% online coursework through their Professional Science Master's in Forensic Science. Exploring the intersection of forensic lab work, scientific ethics, and the medicolegal fields, this master's degree is meant to elevate working professionals to the next level in their forensic science careers. The 36-credit course load includes Forensic Science and Governance, Applied Biostatistics in Medicine and Informatics, and Advanced Forensic Psychology — all culminating in a final scientific presentation.
ASU is a large, public university that uses LearnX to operate its fully online program, which can take two years to complete. Resources for distance learning students can be accessed on the student portal and include career advice, counseling, health webinars, and crisis intervention. Students could see career advancement as forensic nurses, laboratory managers, or forensic anthropologists.
#8
Nova Southeastern University
Salary Score:
Median Starting Salary:
Locations:
Accreditation:
Nova Southeastern University's (NSU) Master of Science in Criminal Justice program features a concentration in Investigative Forensic Technology. The core coursework delves into the intricacies of the criminal justice system as a whole, while the concentration provides specialized training in forensic tools, procedures, and new technologies. Classes include Firearm, Fingerprints and Other Impression Evidence, DNA Technology, and Crime Scene. Many graduates go on to become forensic specialists at law enforcement agencies.
NSU is a medium-sized, nonprofit institution with a student support center dedicated to technical support services. Canvas is NSU's digital learning management system for online students. Students can earn their degree in around two years on a full-time schedule via mostly online coursework. Overall, thirty credits are required alongside a field-based practicum and thesis project.
Online Master's Degrees in Forensic Science
According to the National Institute of Justice, forensic science is "the application of sciences such as physics, chemistry, biology, computer science, and engineering to matters of law." Collecting and analyzing evidence through these methods may help prove a person's guilt or innocence when it comes to a specific crime, which is why it is a critical element of the criminal justice system.
Forensic science may be the right career path for you if you're interested in law enforcement but prefer to work behind the scenes. If you've already earned a bachelor's in forensic science, a master's degree in forensic science may lead to more advanced, higher-paying positions. If your bachelor's degree is in some other subject, earning a forensic science master's degree may expand your knowledge and skill set while preparing you for science-based careers in criminal justice.
Forensic Science Program Requirements
Students interested in enrolling in a master's in forensic science program must first complete a bachelor's degree at an accredited college or university. The bachelor's degree does not necessarily have to be in forensic science or a related field, such as criminal justice. However, newly accepted master's students who have not studied forensic science may need to complete several prerequisite courses in natural sciences and criminology before starting on their graduate courses.
As for other admissions requirements, you may need to have maintained a minimum 2.5 to 3.0 grade point average (GPA) in your bachelor's program to be accepted. You may also need passing test scores from graduate admissions tests, such as the Graduate Records Examinations (GRE) or Praxis test. You will probably also be required to submit several letters of recommendation and a personal statement explaining why you want to pursue this degree.
Most forensic science master's programs require 30-36 credit hours. Full-time students may be able to complete their degree in two years, but part-time students may need three or more years. Graduation requirements may include a written thesis or final capstone project. Some forensic science online programs require students to gain hands-on experience by fulfilling a certain number of practicum hours.
Common Forensic Science Courses
Students who pursue graduate-level forensic science education will study more advanced subjects within this field. If you're considering this degree, you can expect to take some of the following forensic science courses:
Advanced Crime Scene Investigation
This course builds on the crime scene investigation techniques students learned during their bachelor's degree program. Topics include recording of physical evidence at the crime scene, fingerprints and DNA evidence, and specialized scene examinations, to name a few. Coursework also teaches students about the importance of using professional practices at the crime scene and how documentation of data is crucial for the purpose of criminal justice.
Blood Distribution and Spatter
This course helps students learn how blood distribution and spatter are used as evidence at a crime scene. The direction and makeup of blood evidence can tell the story of how a crime was committed and possibly who perpetrated the crime and when. Students will learn blood distribution and spatter theory, as well as how to document and collect this important evidence at the scene.
Ethics in Forensic Science
This course introduces students to the codes of ethics practiced within the field of forensic science and, more importantly, why they matter. Students will learn about various ethical dilemmas they may face in their careers, as well as how to handle them.
Experts in forensic science must also understand basic genetic principles and how they apply to the field of forensic science. Students will learn about DNA profiling, as well as interpretations and applications of forensic DNA analysis. The basic principles of inheritance are also outlined in this course, along with genome mapping and the role of genetics in disease.
This course introduces students to advanced techniques in DNA analysis. Topics covered can include DNA isolation, amplification, separation, and more. Students will also learn to read the data they receive from various DNA analyzation tools and how to accurately interpret and report their findings.
Forensic Science Specializations
While you're earning your forensic science online master's, you may want to specialize in a particular aspect of forensic science. Some programs are dedicated to certain specializations while others give you the option of pursuing a concentration through your choice of electives.
The following are some of the forensic science specializations available to you:
Digital Forensics and Cybercrime
Some forensic scientists specialize in using computer technology to solve crimes. Students in this concentration learn to examine, analyze, and document digital evidence, such as mobile phone data and records, computer files, and video surveillance footage.
In the process of performing their work, forensic scientists must take care to follow the laws regarding the collection and preservation of evidence as well as the legal limits of what can be investigated. A legal studies concentration gives students a thorough understanding of constitutional law and legal proceedings.
Biology and chemistry are two of the most important sciences in forensic science. Graduate students specializing in either one will learn to use industry standard lab equipment to analyze evidence taken from a crime scene — which may include blood, hair, soil, insects, paint, and drugs — and determine what these materials may reveal about the crime.
What Can You Do With a Forensic Science Master's Degree?
While you typically only need a bachelor's degree and on-the-job training to work as a forensic science technician, you can also choose to pursue a forensic science master's program online or in-person. Doing so can open the door to a broader range of career options within the field of criminal justice, some of which come with higher pay and more job opportunities.
Most individuals who enter this field pursue a career as a forensic scientist or forensic science technician. Experts in this field are masters when it comes to the careful collection of evidence, and they typically spend part of their working hours at crime scenes and the rest in laboratories, offices, or both.
While you typically do not need an online master's in forensic science to become a forensic science technician, earning a graduate degree in this field can help you develop a specialization, stay competitive in the workforce, and climb the career ladder to a management position.
As of May 2021, forensic science technicians earned a median annual wage of $61,930 nationally, as per the Bureau of Labor Statistics (BLS). However, government figures show that the top 10% of earners in this career brought in a median annual wage of $103,430. Meanwhile, jobs in this field are expected to increase by 11% through 2031, which is much higher than the 5% in expected job growth for all occupations combined.
Other careers for those who pursue a master's degree in forensic science are outlined below:
Annual Median Salary:
$79,760
While many chemists only need a bachelor's degree to get started in their chosen profession, research jobs often require a master's degree. With that in mind, a traditional or online master's in forensic science can help you get started as a forensic chemist. These professionals use their knowledge of chemistry in order to solve crimes. For example, they use chemistry techniques to test evidence, including DNA, so they can report their findings. Forensic chemists spend most of their work time in a laboratory environment, but they are also frequently called upon to testify in court.
Forensic Computer Systems Analyst
Annual Median Salary:
$99,270
While computer systems analysts typically only need a bachelor's degree, a master's degree in forensic science can help these professionals learn new skills that translate to the field of criminal justice. For example, forensic computer systems analysts use technology and their vast knowledge to track the digital footprints of criminals in order to solve crimes. In addition to earning a master's in forensic science and taking computer science courses, earning a Certified Forensic Computer Examiner credential through the International Association of Computer Investigative Specialists (IACIS) can help you get started in this career.
Annual Median Salary:
$100,090
Chemists and material scientists use their knowledge and expertise in order to plan and carry out various research projects in a number of fields. They often prepare solutions and compounds for use in laboratory settings, and they may conduct tests on materials and other substances. Like other scientists, material scientists learn how to write technical reports that accurately document their findings. Material scientists who specialize in forensics also learn how to testify in court.
Detective or Criminal Investigator
Annual Median Salary:
$66,020
Educational requirements for police detectives and criminal investigators vary, although these roles often require a four-year degree in criminal justice or a related field. Detectives must also complete the training academy requirements for their state or municipality, and they must undergo on-the-job training as well. That said, earning a master's in forensic science online can help criminal investigators and detectives enhance their skills for the purpose of data analysis and evidence collection.
How To Choose an Online Master's Program in Forensic Science
Deciding if you should go back to school to earn a forensic science master's degree and which program to enroll in are vitally important decisions. You'll want to gather as much information as you can before making a decision about online programs.
One thing to research is the accreditation status of each school you're considering attending. All of the schools on our list of the best online master's degrees in forensic science are institutionally accredited. This means that each school has been assessed by an authorized agency, which has determined that it meets national standards for educational excellence. Not only is institutional accreditation an assurance of a quality education, enrollment in an accredited school can also allow you to qualify for financial aid or transfer credits to another school.
In addition to institutional-level accreditation, a school's forensic science program can earn programmatic accreditation. The Forensic Science Education Programs Accreditation Commission (FEPAC) is the accrediting agency for forensic science master's degree programs. For a program to be accredited by FEPAC, it must be designed to train future forensic scientists to practice industry standards.
If you're thinking about earning your master's in forensic science online, you may want to explore several aspects of each program's format before enrolling:
Can you devote yourself to your studies full time, or do you need to maintain a full-time or part-time job? If needed, make sure the program can be completed on a part-time basis so that you can balance work and school.
Are courses offered synchronously or asynchronously? Synchronous classes usually require you to log in at specific times to view lectures and participate in live class discussions. Asynchronous classes may give you greater flexibility in your schedule.
Are you self-motivated and good at time management? Do you connect well with others through the written word? Some students prefer the structure of on-campus programs as well as the in-person networking opportunities.
What Else Should You Consider?
Aside from your program's accreditation status and distance education format, there are several other considerations to explore before choosing a master's in forensic science program. For example, you may want to establish a cost estimate for earning the graduate degree and your budget in advance.
Your financial situation may influence your decision to earn a forensic science degree online. Some schools charge lower tuition fees for distance education students, which may reduce your overall costs. Also keep in mind that as an online student, you won't need to pay for college room and board or transportation. If you want to save money on your master's degree, be sure to fill out and submit the Free Application for Federal Student Aid form. Financial aid is available to both on-campus and online graduate students.
The application deadline of the schools you'd like to apply to may influence your decision as well. Graduate programs generally start accepting applications about seven to nine months prior to the fall semester when classes begin. Some forensic science online programs, however, review applications year-round and allow students to begin as soon as they're ready.
FAQs About Forensic Science Degrees
Is Forensic Science a Good Career?
---
Only you can decide if forensic science is a good career choice. However, there are plenty of reasons to believe this career path is rewarding. For example, data reported to CareerExplorer shows that forensic science technicians experience a high level of job satisfaction.
Is a Forensic Science Master's Degree Worth It?
---
The long-term value of a forensic science master's degree is an important consideration when you're deciding whether to enroll. Earning this degree is a significant investment of money and time, especially since the curriculum includes several challenging courses like advanced biology, calculus, and toxicology. However, a master's degree may qualify you for rewarding, higher paying roles in the criminal justice field.
Can You Get a Forensic Science Master's Degree Online?
---
Yes, you can get a forensic science master's degree online at several different respected colleges. You will complete the same curriculum and graduation requirements as those students who attend courses in-person. Students who opt to pursue a master's of forensic science online will use message boards, online webinars and lectures, virtual testing, and other digital tools and resources to successfully complete their online degree.
What Degree Do You Need for Forensic Science?
---
According to the BLS, you need at least a bachelor's degree to become a forensic scientist. There are many variations of a bachelor's degree that will work, including a Bachelor of Science (BS) in Biochemistry with a concentration in Forensic Science, a BS in Genetic Engineering with a concentration in Forensic Science, a BS in Forensic Chemistry, or a BS in Forensic Biology. To advance your career, you may want to earn one of the many graduate-level degree options within this field, such as a Master of Science in Forensic Science or a Master of Science in Forensic Biology.
Why Trust Us?
60,000 Degrees Researched Annually
20,000 Hours Spent on Research Annually
Launching Rankings Since 2009
Meet our team
Related Articles
2023 Best Online Forensic Science Degrees
If you want to earn your degree in forensic science online, explore our list of the best online forensic science programs and read more about this degree.
2023 Best Online Master's Degrees in Criminal Justice
Explore our 2023 list of the best online schools for criminal justice master's degrees. Rankings are based on annual tuition rates and alumni salaries.