2023 Best Online Master's Degrees in Environmental Science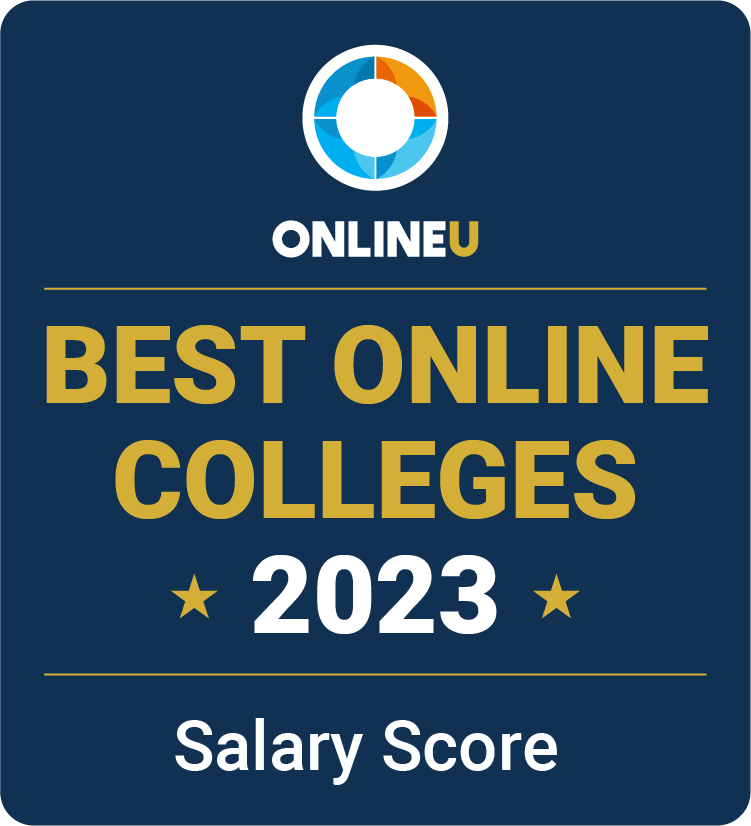 Students interested in furthering their careers will find that these 10 colleges offer the best online master's in environmental science degrees based on the alumni salary for each program. Environmental science students study current research about sustainability and environmental policy in order to affect change and make advancements in science. Earning a master's in environmental science allows individuals to develop research methods, expand their knowledge, and advance their careers. According to the Bureau of Labor Statistics (BLS), employment for environmental scientists is expected to grow 8% by 2030.
View our methodology for more details about rankings or learn more about OnlineU.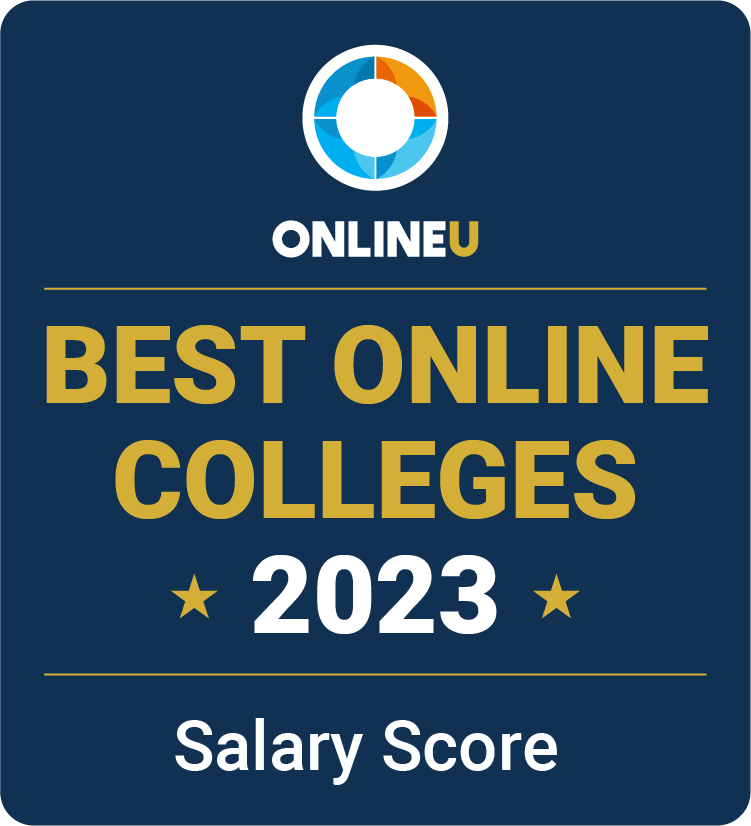 ADVERTISEMENT
Online Environmental Science Master's Degrees You May Be Interested In

Annual Tuition: $11,286
1 Programs (view all)


---
2023 Best Online Master's Degrees in Environmental Science
What Is a Master's in Environmental Science Degree?
Earning a master's in environmental science allows individuals to develop research methods, expand their knowledge, and advance their careers in STEM. Environmental science degrees offer a wide variety of different focus areas, blending disciplines such as business and management, organizational leadership, law and public policy, and hands-on field research to cater to a growing need for environmental science professionals.
An online master's degree in environmental science can help prepare graduates for advanced environmental scientist positions that require understanding, analyzing, and managing the world's climates and ecosystems.
Knowledge of the environment and what impacts it are important to local, state, and federal agencies, engineering and environmental consulting firms, independent research laboratories, educational institutions, nonprofit organizations, and many other employers.
Many schools on our list of the best online master's programs in environmental science offer multiple options for graduate students in environmental science. Students who are interested in more academic careers or intend to go onto a PhD program can choose a program that is focused on research designed to solve environmental problems. Universities have hosted some of the most innovative research projects for environmental science, and students who attend one of these schools may have the opportunity to get involved.
Online master's in environmental science degrees are also available in a range of other subjects and specializations. Programs that are less research-heavy often require real-world professional projects. Some degree programs provide an interdisciplinary curriculum, an approach that is well-suited to students who have not yet decided on a specific career path.
Other programs focus on a specific area within the field of environmental science, such as environmental analysis, environmental assessment, or agriculture for students who want to tailor their environmental studies to their career goals.
Degree Requirements
Students applying to an online college will need a bachelor's degree to get into a master's program, and they may need to submit other materials, like an application essay or GRE scores. For traditional in-person schools, application deadlines usually happen from late fall to early spring the year before you intend to go. Many online programs are less strict about this and accept applications much closer to the start date.
Most master's degrees in environmental science require 30-45 credit hours, which usually takes a year and a half to two years to complete. Because the major is heavily focused on science, labs and other experiential learning opportunities are common. Students who earned their bachelor's in environmental science or a similar major may be familiar with the types of hands-on learning experiences required.
Most programs also require some kind of capstone course or project. Depending on the type of program, this can look like a professional project or partnership, a practicum with a local organization, a graduate seminar, a research project, a seminar class, or a thesis.
Courses
Courses in environmental science graduate programs can vary widely depending on what area of focus a student chooses. Most programs will involve some research, statistical analysis, physical sciences, and classes on environmental law and public policy. Students often get to choose electives to fill the rest of their program based on professional and personal interests.
The following are some of the core courses often found in an environmental science master's program:
Geographic Information Systems
This class introduces how professionals use software such as GIS and remote sensing for natural resource management. Students will learn how to use image processing, map modeling, spatial modeling, and other digital tools to aid in planning and decision making for natural resource management professionals.
Most environmental science majors will take multiple classes on soil, water, energy, plants, wildlife, and other natural resources that are critical to life on earth. Students will learn how these resources are impacted by society, industrialization, and other factors, as well as how to protect them. Coursework may include lab work and more hands-on learning opportunities.
Environmental Law and Regulation
Even if they don't plan to become policy experts, environmental science professionals need to know what environmental laws and regulations are in place, how they vary by location and culture, and how they have changed over time.
Research and Experimental Design
Because the environmental science field is so research-heavy, most programs include some research components. Students will learn how to design and conduct experimental research projects and how to analyze their findings.
Environmental Science Specializations
Environmental science is an exciting and interdisciplinary field that students can take in a number of directions. Graduates of an online master's degree program in environmental science can focus on scientific inquiry or apply their knowledge to areas within business or law. Here are just a few potential areas of specialization:
A growing trend in corporate social responsibility means more and more businesses need environmental analysts to help them make better use of resources and to meet environmental regulations. Environmental analysts also work with governmental agencies, studying the human impact on the planet's natural resources and making conservation recommendations. Environmental analytics majors often gain business and management skills alongside professional ethics to complement their environmental science background.
Environmental Policy and Management
Similar to environmental analysts, professionals in environmental policy and management blend their knowledge of public policy, organizational operations, and environmental science. They offer their expertise to help find working solutions to environmental issues that affect the public.
Environmental Health and Safety
Environmental safety experts work to assess, prevent, and control environmental risks. They focus on how different environmental hazards, such as chemical waste, might pose a threat to an organization's employees and the general public. They also manage safety protocols and regulations and ensure compliance.
Natural Resources and Sustainability
Students interested in careers in conservation and resource management will focus on water, soil, fisheries, forestry, wildlife, and other ecosystems that need protection.
What Can You Do With a Master's in Environmental Science Degree?
After finishing a master's in environmental science, some online students may go straight to a doctorate program or pursue further education to round out their experience. Others may get involved or continue with a research project. Those who choose to enter the workforce have a wide array of career paths available to them. Employment data for more than 20,000 college graduates shows today's environmental science alumni have more diverse job prospects than those from years past, highlighting a growing need for experts in a broad range of sectors.
Further Education
After earning a graduate degree, environmental science majors can earn a doctorate in environmental science or another field or pursue certificates to gain knowledge related to a specific career path.
Doctorate in Environmental Science
Pursuing a PhD in environmental science might be the next step for students who want to work in research or academia, become a professor, or hold a leadership position for a government agency, nonprofit, or corporate business.
Environmental Science Certificates
Students who weren't able to pursue all the specializations they were interested in during their master's program might look at a certificate in environmental science to further develop their knowledge and experience. There are certificates in many areas of study, including sustainability, environmental policy, and leadership. Some may opt for a certificate after gaining a few years of work experience while others might pursue one during or immediately after their program.
Potential Careers
Data from the Bureau of Labor Statistics (BLS) shows the most popular jobs for natural resources graduates are in management, science, business, and education. However, environmental science experts are necessary in a broad range of industries and organizations, from law to manufacturing.
Environmental scientists work in both public agencies and private firms in a variety of specializations. Some work for the government, testing and analyzing environmental resources and suggesting policy items and regulations. Others work as consultants, helping businesses comply with government regulations and develop sound environmental practices. Academic environmental scientists may work on more theoretical research and may apply a variety of disciplines to the study of the environment, such as math and chemistry.
Careers for environmental science majors are growing in the public and private sectors. Additionally, many nongovernmental organizations (NGOs) rely on student research to publish reports, lobby governments, and help ensure their practices meet state and federal guidelines. Even energy companies hire many environmental science graduates to analyze aspects of their businesses. In the public sector, many environmental science majors go into teaching.
Financing Your Master's Degree in Environmental Science
It's hard to know how much college will cost without understanding what kind of financial aid is available to you. There are a few main ways people pay for a master's program. Many students use gift aid such as grants, fellowships, and scholarships. Another common method is tuition reimbursement programs through work.
The rest of the money usually comes from savings, personal income, or graduate student loans. Paying for college out of pocket isn't always an option, but students are often hesitant to take out student loans. Many students pursue an online degree so they can work while in college to help cover the cost of their degree and reduce the amount they have to borrow.
Our guide to student loans can help you make informed decisions about how you'll pay for college to help reduce the amount you owe after graduation. Students can also use our student loan repayment calculator to figure out how long it will take to become debt-free after college.
FAQs About Master's in Environmental Science Programs
What Master's Degree Should I Get for Environmental Science?
---
What type of master's degree you should get for environmental science depends on what type of work you want to do. There are many specializations within environmental science master's programs, including natural resources, environmental law and policy, climate change, water resources and conservation, and health and safety. Some students might choose a master's program based on what they're interested in, while others might choose based on what fields of study are in high demand where they live or want to live.
Why Is Environmental Science Important?
---
As the world population continues to grow, so will our impact on the environment. Environmental scientists play a critical role in studying the world around us and finding better solutions to help us live longer, healthier, happier lives while preserving the environment and the natural resources we rely on to live. Environmental scientists help make sure we have clean drinking water, clean air to breathe, healthy food to eat, and nature to enjoy. They also help keep wildlife habitats safe to reduce the harm we cause to other animals.
What Is Environmental Science?
---
Environmental science is the study of nature, wildlife, and natural resources. It is a multidisciplinary field that includes biology, ecology, chemistry, physics, and other areas of study. Environmental scientists focus on different issues affecting the environment, including how we as human beings impact the world around us, and look for sustainable solutions to large-scale environmental concerns such as pollution and renewable energy sources.
Is It Worth Getting a Master's in Environmental Science?
---
Whether or not it's worth it to get a master's in environmental science depends on your career goals, personal interests, and financial situation. A master's in environmental science can open the door to many fulfilling careers doing important work.
For many people, saving the environment is a high priority, and a master's degree can help you get your foot in the door, especially if you want to do research or hold a management position. Master's degrees also usually open up opportunities for higher salaries, although this depends on what type of job you get after college. If you aren't interested in environmental science or the career you want doesn't require a master's degree, it may not be worth it to spend the time and money.
Bottom Line
There are a wide variety of online master's degrees in environmental science that allow graduate students to conduct research, gain hands-on experience and fieldwork, or focus on targeted professional experience to help advance their careers. Master's degrees in environmental science can open the door to high-level jobs in research, academia, business and management, law, public policy, analytics, and many other industries to help advance sustainability efforts and conserve natural resources.
For people who care about protecting the environment, a master's program can help them do fulfilling work and make a big impact. However, students should choose their program carefully based on their professional interests, think about what direction they want their career to go in, and weigh the potential costs and benefits of enrolling in a program.
Why Trust Us?
60,000 Degrees Researched Annually
20,000 Hours Spent on Research Annually
Launching Rankings Since 2009
Meet our team
Related Articles
2023 Best Online Master's Degrees
A master's program can expand your employment options and earning power. Explore our list of the best online master's programs based on alumni salaries.