2023 Best Online Master's Degrees in Emergency Management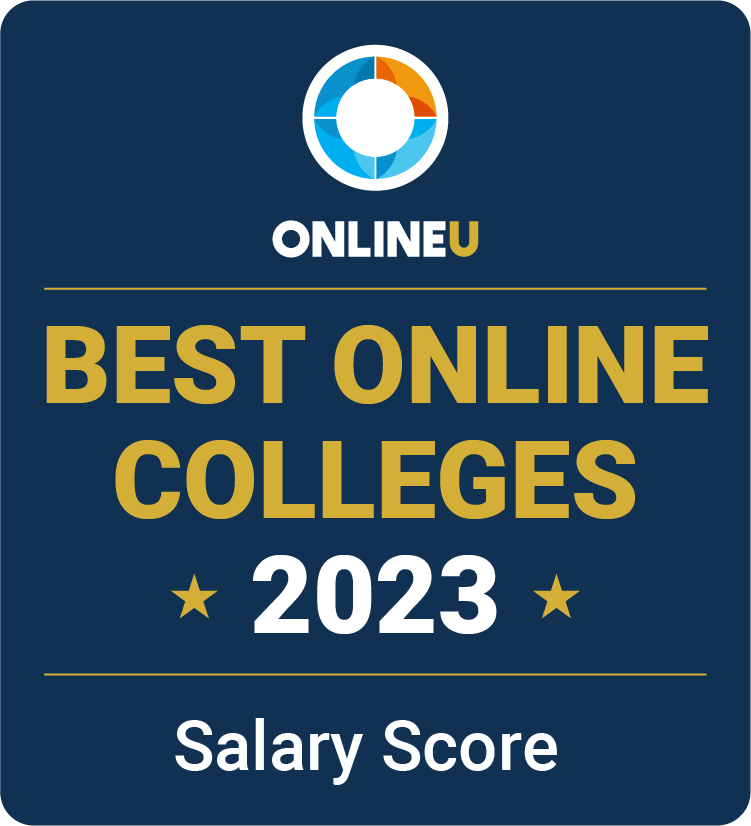 An online master's degree in emergency management explores the risks and responses involved with protecting vulnerable populations from disasters. Students prepare to take on roles in public health agencies, disaster relief organizations, and even the Department of Homeland Security. This can be achieved by studying a variety of subjects ranging from cybersecurity and the environment to budgeting and leadership. Alternatively, a master's degree in healthcare management has a similar curriculum that trains students how to respond to various emergencies, but the emphasis is in a healthcare setting.
View our methodology for more details about our list or learn more about OnlineU.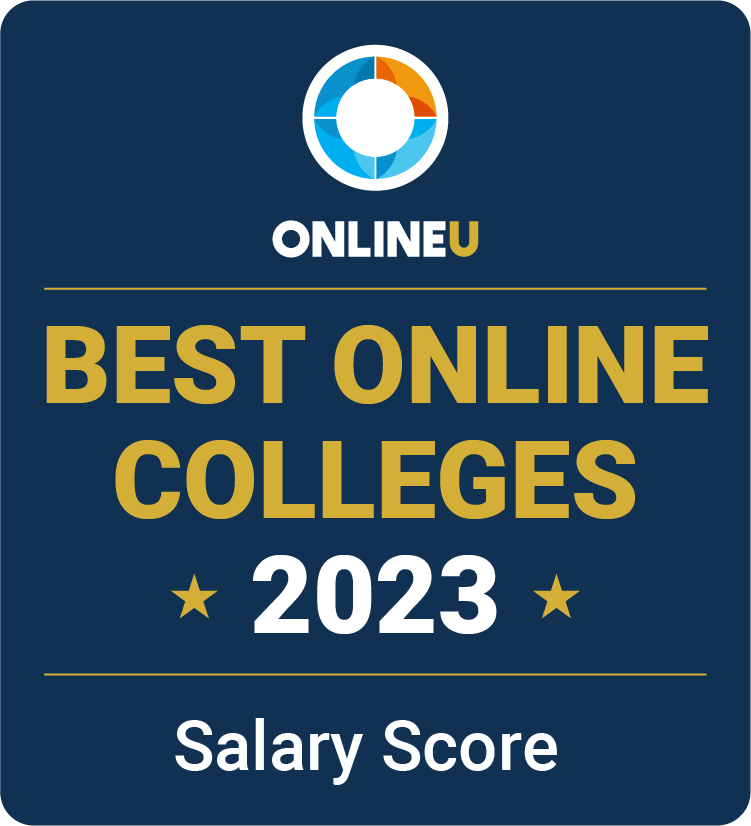 ADVERTISEMENT
Online Emergency Management Master's Degrees You May Be Interested In

Southern New Hampshire University Online
Annual Tuition: $11,286
2 Programs (view all)


Annual Tuition: $16,952
1 Programs (view all)
---
List Of Accredited Online Emergency Management Schools
| School | Online Enrollment | Annual Tuition |
| --- | --- | --- |
| Liberty University | | |
| Southern New Hampshire University Online | 19,526 | $9,600 |
| University of Maryland Global Campus | 10,876 | $12,336 |
| Arizona State University | 10,843 | $24,413 |
| Purdue University Global | 9,331 | $14,358 |
| American Public University System | 7,914 | $7,324 |
| Columbia Southern University | 5,670 | $6,600 |
| Nova Southeastern University | 5,532 | $32,110 |
| Regent University Online | 5,092 | $18,620 |
| Saint Leo University Online | 4,720 | $23,750 |
What Is an Emergency Management Degree?
Online master's degrees in emergency management may give you the opportunity to excel in advanced management positions upon graduation. This degree may allow you to find work in the public and private sectors, helping communities deal with emergencies and lowering the risk of disastrous situations occurring. There are also emergency management master's degrees online that have a homeland security emphasis, if you're interested in a career in federal law enforcement. Some job titles open to master's degree holders include Transportation Inspector, Director of Emergency Management, and Disaster Recovery Specialist.
A master's degree will typically take one to two years to complete and requires 30-36 semester credit hours.
Typical coursework includes hazard risk and vulnerability assessment, information technology in emergency management, criminal justice, and public policy. A culminating project or capstone course will also likely be required. In order to be admitted to one of these programs, a student must have earned a bachelor's degree in a related field and have a GPA of 3.0 or higher. Letters of recommendation and test scores from exams like the GRE or GMAT may also be required, depending on the school.
Can You Get an Emergency Management Degree Online?
Yes, emergency management master's degrees are available online from various colleges and universities. You can even earn the same degree online at the bachelor's level.
These remote programs consist of mostly or 100% online coursework, which is taken through learning management systems, such as Blackboard or Canvas. In most cases, your instructors will be professionals with years of experience in the field of disaster or emergency management. Your online degree will likely feature both practical and real-world studies in order to prepare you to join the workforce post-graduation.
Financial Aid for Online Master's Students
As you're applying for your master's program in emergency management, you may be wondering about your options for financial aid, student loans, and scholarships to support the cost of tuition. Financial aid can come in many forms, from federal government support through the Free Application for Federal Student Aid (FAFSA) to regional aid programs that are specific to your state.
---
Federal financial aid is also available for graduate-level students, regardless if you complete your degree online or in a campus environment. In some cases, qualifying students may borrow up to $20,500 per year through the Direct Loan Program.
---
Common Courses for an Emergency Management Master's Program
Emergency management online courses can cover a wide range of subjects related to disaster and law enforcement. Ultimately, the coursework will depend on the subject your program is tailored toward. Below are some examples:
For concentrations that stem from a criminal justice lens, you may learn about security-related tactics alongside natural disasters, hazards, and resilience techniques.
For the programs that are tailored towards emergency management overall, you may see courses focused on public health, such as Epidemiology for Public Health, Health Systems, Policy, and Management, or Design Strategies for Public Health Programs.
For those focused on the administrative side of emergency management, you may encounter coursework including Administrative Leadership, Risk, Crisis, and Interagency Communications, or Governance and Civics.
What Can You Do With an Emergency Management Master's Degree?
As noted above, your career path within the field of emergency management may vary slightly depending on your specific area of study. With many niches to choose from, it's possible to tailor your program to fit your career goals.
Before settling on an online emergency management degree at the master's level, be sure you have a specific job goal in mind. This will help you choose the program best suited for your long-term career aspirations.
Emergency Management Director
Annual Median Salary:
$76,730
The job of an emergency management director is to manage groups of people in crisis situations: natural disasters, disease outbreaks, or infrastructure breakdowns. This role requires a great deal of organizational skills alongside an understanding of various emergencies and how they affect a societal structure.
Annual Median Salary:
$66,020
If you're interested in the law enforcement aspect of emergency management, you can work towards a career as a police detective. Police detectives, along with other emergency response teams, are among the first ones to arrive on scene when a disaster strikes. Your job will be to secure perimeters, enforce public health procedures, and lead investigations if an emergency involves criminal activity. In non-emergency situations, detectives use forensics and criminal investigation techniques to solve crimes. This is what differentiates them from police officers, allowing your master's degree qualifications to set you apart.
Annual Median Salary:
$79,770
You can also enter an industry such as transportation, where you can end up as a transportation inspector. This critical role helps ensure the safety of large transportation hubs, such as airports or train terminals. While this position may have a slightly below average growth rate, it's still a viable career path, especially with the looming threat of natural disasters, such as flooding and rising sea levels, which affect transportation systems around the world. Master's degree holders can move into a role as a transportation safety manager, which oversees teams of inspectors and guides safety policy.
Annual Median Salary:
$77,560
Not all emergency management careers operate after a disaster occurs; some work proactively to prevent them from occurring in the first place. The role of a safety specialist is to design safety protocols in hazardous workplaces. This includes everywhere from large chemical plants to factory environments, where ergonomics play an important role in preventing worker injuries.
Professional Organizations for Emergency Management Graduates
Upon graduation, you may be interested in joining an organization that revolves around emergency preparedness. This could help open doors to new job opportunities and keep you up-to-date with the latest trends and procedures in disaster mitigation and emergency management.
The National Emergency Management Association (NEMA) is one such organization, with decades of experience that allows them to provide expertise to government agencies during moments of disaster. Anyone involved in emergency management at a professional level is eligible to become a member.
Is a Master's Degree in Emergency Management Worth It?
Earning a master's degree in emergency management is generally the final step to complete before becoming a professional in the field. The graduate-level coursework you'll encounter will prepare you for a career in management and administration for local or federal disaster, safety, or security organizations.
Don't worry about whether or not your emergency management master's online degree is respected. HR managers don't consider distance learning to be any different than a traditional college learning environment.
Let's go through the pros and cons of earning your online master's degree in this field:
Potential Benefits
Graduates that hold master's degrees earn an average of $240 more per week compared to those with a bachelor's degree, according to the Bureau of Labor Statistics (BLS).
The employment outlook for disaster relief is very positive. The BLS states that there is a growing need for these roles, and job growth will reach 200,000 positions by 2026.
Emergency management can be a fulfilling career path because it allows you the opportunity to mitigate disaster damage against vulnerable communities around the world and develop plans to save lives before disaster strikes.
Potential Drawbacks
According to the Education Data Initiative, the average cost of a master's degree is $66,340 for one to two years of tuition plus fees. While this cost may be slightly lower if you are earning your degree in emergency management online, it still adds a significant cost to your overall education.
While a master's degree in emergency management may set you up for managerial roles down the line, entry-level roles at the Federal Emergency Management Agency (FEMA) or Department of Homeland Security (DHS) only require a bachelor's degree.
In times of disaster, emergency response professionals may experience periods of intense exhaustion and physical challenges. These jobs can be very stressful, particularly when it comes to helping people during dangerous emergencies.
Alternative Master's Degrees to Emergency Management
If your school of choice doesn't have a master's degree in emergency management, or perhaps you prefer a different route to a similar career field, you may be interested in the following degree alternatives:
After a devastating event, people often look to counselors to help them cope with their losses from a mental health perspective. Earning a master's in counseling will prepare you for such a career.
You may also be interested in a master's in political science where you can learn to craft laws and policies that relate to emergency management and disaster response agencies.
Bottom Line
Earning a master's degree in any field is an important step in securing a high-paying salary and job security. This is also true for the emergency management and disaster relief industries, which may reward master's degree holders with director- and managerial-level roles.
These degree programs will require you to study a range of topics — from public policy to risk management — all with the purpose of preparing you with the skills and knowledge to develop emergency procedures. With job growth levels expected to rise into the next decade, an emergency management master's degree can be a great tool to secure your future in the industry.
Related Articles
2023 Best Online Master's Degrees
A master's program can expand your employment options and earning power. Explore our list of the best online master's programs based on alumni salaries.
2023 Best Online Master's in Business Management Degrees
Discover the best online master's in business management degrees and learn about the program types, curriculum, and potential careers for MBA graduates.