2023 Best Online Master's Degrees in Chemical Engineering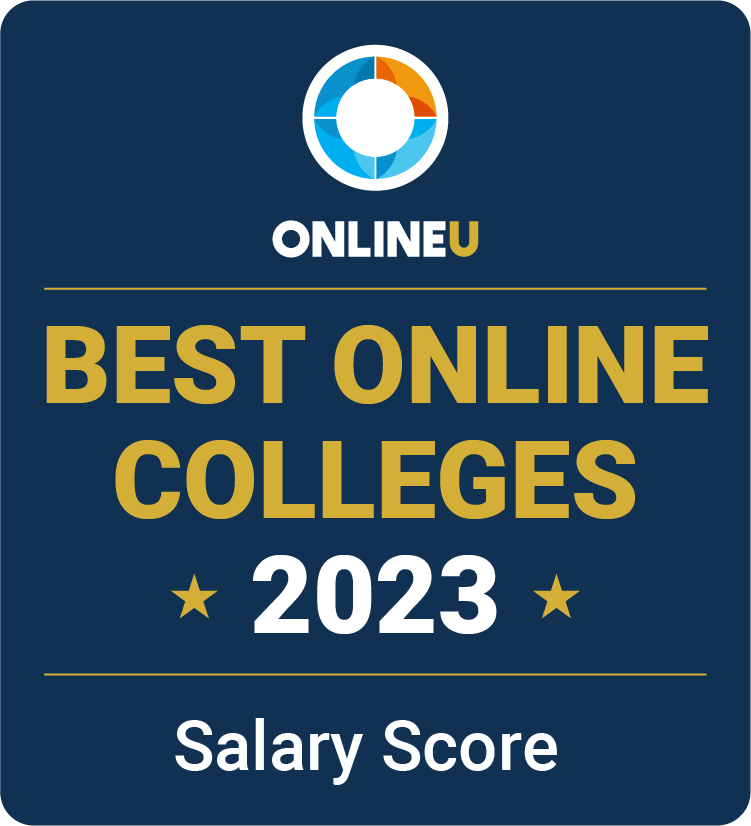 An online master's in chemical engineering is an interdisciplinary degree designed for students interested in both product development and the processes needed to design, operate, and maintain chemical plants. Students in this field explore a variety of topics — from thermodynamics to personnel management. A master of engineering is intended to further develop a student's existing engineering skills through technical management, analysis, and process development. This is in contrast to a Master of Science in Chemical Engineering, which is more focused on research and theory. Beyond chemical engineering, there are several other types of engineering degrees to choose from.
View our methodology for more details about our list or learn more about OnlineU.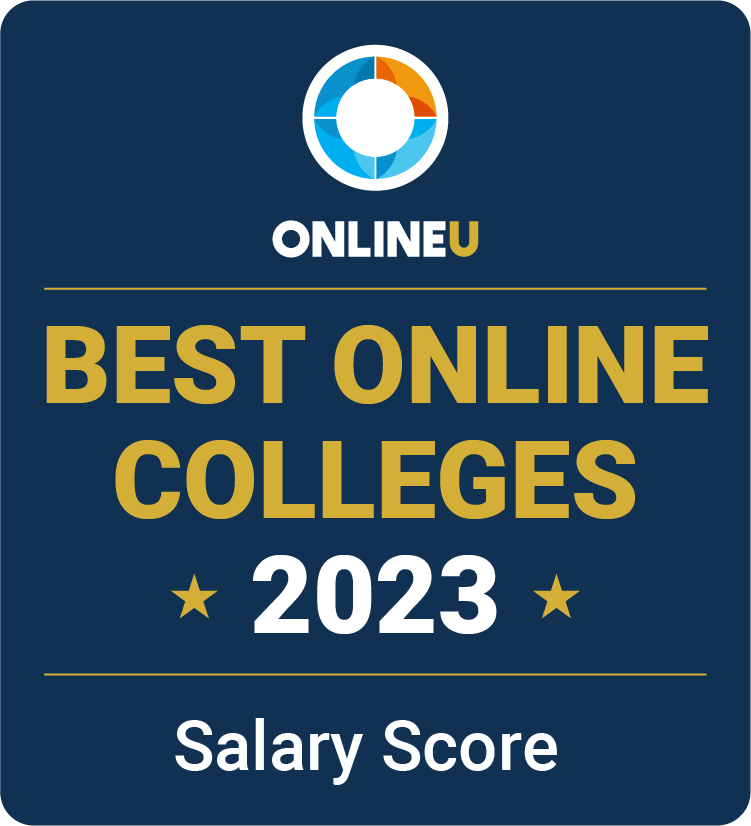 List Of Accredited Online Chemical Engineering Schools
| School | Online Enrollment | Annual Tuition |
| --- | --- | --- |
| Georgia Institute of Technology | | |
| University of Southern California | 6,641 | $58,195 |
| Lamar University | 6,150 | $18,622 |
| Villanova University | 2,660 | $55,280 |
| North Carolina State University | 2,298 | $29,220 |
| Texas Tech University | 1,811 | $19,260 |
| University of North Dakota | 1,500 | $15,895 |
| Kansas State University | 1,425 | $26,316 |
| Auburn University | 1,298 | $31,124 |
| Mississippi State University | 964 | $23,950 |
Overview of Online Chemical Engineering Master's Programs
The goal of this master's degree is to add specialist knowledge to your toolkit and potentially prepare you for management opportunities. It can also be a foundation for doctoral studies if you want to be an engineering researcher or professor.
Chemical engineering master's degrees usually require 30-32 credit hours. They can last one to two years depending on how many courses you take per term.
Program Curriculum
Most master's programs in chemical engineering have a broadly similar curriculum, because they're often trying to stay accredited (see the accreditation section for more information). You'll encounter advanced courses in chemistry and related scientific disciplines, such as physics and biology. Faculty also cover engineering methods, design processes, applied mathematics, and sometimes engineering management.
---
Some chemical engineering programs require you to write a thesis about an original research project. You might favor these programs if you're considering a doctorate in the future, because a thesis can help demonstrate your research and academic writing skills.
---
Admission Requirements
Most schools require a bachelor's degree in chemical engineering for admittance, often with a minimum 3.0-3.2 GPA. Graduate program faculty hit the ground running with advanced coursework, so program administrators want to ensure that you understand the fundamentals of chemical engineering before you matriculate. ABET-accredited programs may require that you earned your bachelor's degree from an ABET-accredited program.
You typically need to submit an admissions essay that describes your educational and professional goals. Your school may also ask for test scores from a graduate entrance exam, most commonly the GRE.
Cost
The National Center for Education Statistics calculated an average cost of $19,792 per year for graduate degree tuition and fees in 2020. But of course there's wide variation among individual institutions within that calculation. In general, public schools are the most affordable as long as you qualify for in-state tuition. For-profit institutions are next, while nonprofit private schools tend to be the most expensive.
In general, public schools are the most affordable as long as you qualify for in-state tuition. For-profit institutions are next, while nonprofit private schools tend to be the most expensive.
No matter where you attend, it's best to apply for as much financial aid as possible. Gift aid, such as scholarships and grants, lowers the total amount you owe, which can potentially save you tens of thousands of dollars in debt.
Online Learning
Most online master's programs feature asynchronous courses with no live class meetings. Instead, you sign in to a learning management system to watch recorded lectures, post in discussion forums, and download readings and assignments. You still need to turn in work on a regular schedule. Some courses may have occasional live components, but this is less common.
If you live far from your school, you may be able to arrange to do any laboratory work at a local institution, such as a community college. You might also receive an at-home lab kit for less complex projects.
Common Courses in a Chemical Engineering Master's Program
You'll typically take 10-12 courses during a master's program: five to six required classes and the same number of electives to help you specialize in a focus area. Below, we've listed some examples of courses you'll likely encounter during your graduate studies in chemical engineering.
Chemical Reaction Engineering
This course examines the behavior of assorted chemical agents when introduced to one another. Enrollees use laboratory equipment to conduct reaction experiments, along with software to model complication reactions on a grander scale.
Green Chemical Engineering
Students learn environmentally conscious methods for conducting their work. Faculty walk them through the process of green design, implementation, and maintenance in chemical manufacturing processes.
The class covers the effects of heat and energy on biochemical properties and processes. Students learn to model and estimate thermodynamic properties and calculate physical and chemical equilibria.
Faculty teach how objects move through various liquid and gaseous media. Students analyze multiple variables and apply the principles of energy, mass, and momentum to calculate transport rates.
Accreditation
It's important to attend an accredited institution because these schools have passed an independent review to ensure that their academic quality and student outcomes meet specific benchmarks. It may also be required to qualify for financial aid and industry certification.
It's important to attend an accredited institution because these schools have passed an independent review to ensure that their academic quality and student outcomes meet specific benchmarks.
At the program level, administrators commonly try to meet the accreditation criteria that the Accrediting Board for Engineering and Technology (ABET) sets. ABET is the most influential voice in programmatic accreditation for engineering. It's not necessary to graduate from an ABET-approved program, but many employers prefer to hire candidates who have done so, because they trust ABET to accredit only high-quality programs.
Careers
Faculty design chemical engineering degrees to educate and train chemical engineers, but you aren't necessarily limited to this career. Master's-level expertise in chemical engineering might qualify you for a few different engineering disciplines, as long as you take relevant electives and demonstrate knowledge of the specialty during interviews. We've listed some potential career options below, with pay and job outlook data drawn from the Bureau of Labor Statistics.
Annual Median Salary:
$105,550
Job Outlook:
9% growth through 2030
These engineers design and test new chemical processes to use in a variety of industries.
Annual Median Salary:
$96,820
Job Outlook:
4% growth through 2030
Environmental engineers create and implement public-works projects to safeguard human, animal, and plant health.
Annual Median Salary:
$99,040
Job Outlook:
6% growth through 2030
These professionals help ensure workplace safety through technological and procedural means.
Annual Median Salary:
$98,300
Job Outlook:
8% growth through 2030
Materials engineers often complement chemical engineers' work by designing and testing solid-state materials for use in a number of fields.
FAQs About Online Chemical Engineering Master's Programs
Are Master's in Chemical Engineering Hard?
---
These can be difficult degree programs that call for lots of applied math, chemistry, biology, and physics. But it's a safe assumption that you already have a strong foundation in these disciplines if you're applying for this degree, because most schools only consider candidates who hold a bachelor's in chemical engineering.
Is a Master's in Chemical Engineering Worth It?
---
There's no objective answer to this question, because your circumstances and priorities differ from everyone else's. Based solely on pay and job security, chemical engineering is a good bet: Chemical engineers make much more than twice the median salary for all U.S. jobs combined, and the field is growing slightly faster than average. There's no publicly available data on whether a master's in chemical engineering gives a salary boost, but in general, advanced degrees tend to confer higher wages and lower unemployment rates.
Can You Complete a Master's in Chemical Engineering Online?
---
Yes, many colleges offer online master's degrees in chemical engineering. The coursework is fully online and asynchronous for most of these programs, so they tend to be flexible and convenient. They might require some in-person laboratory work that can't be done using at-home kits, so talk to admissions officers about this if it's a potential problem.
Are Online Engineering Master's Degrees Respected?
---
Millions of Americans have landed jobs after graduating from online programs. Hiring managers tend to respect online degrees just as much as traditional on-campus education, assuming they even know that a candidate studied online — most schools issue identical diplomas to all students with no mention of the learning delivery mode. The most important factor is attending an accredited school.
Related Articles
2023 Best Master's in Organizational Leadership Online Programs
Discover the best online master's organizational leadership degrees for 2023, ranked based on tuition rates and alumni salaries.
2023 Best Online Biology Master's Degree Programs
View rankings of the best online master's in biology programs for 2023 with data on tuition, salary, debt, and return on investment.