2023 Best Online Biology Master's Degree Programs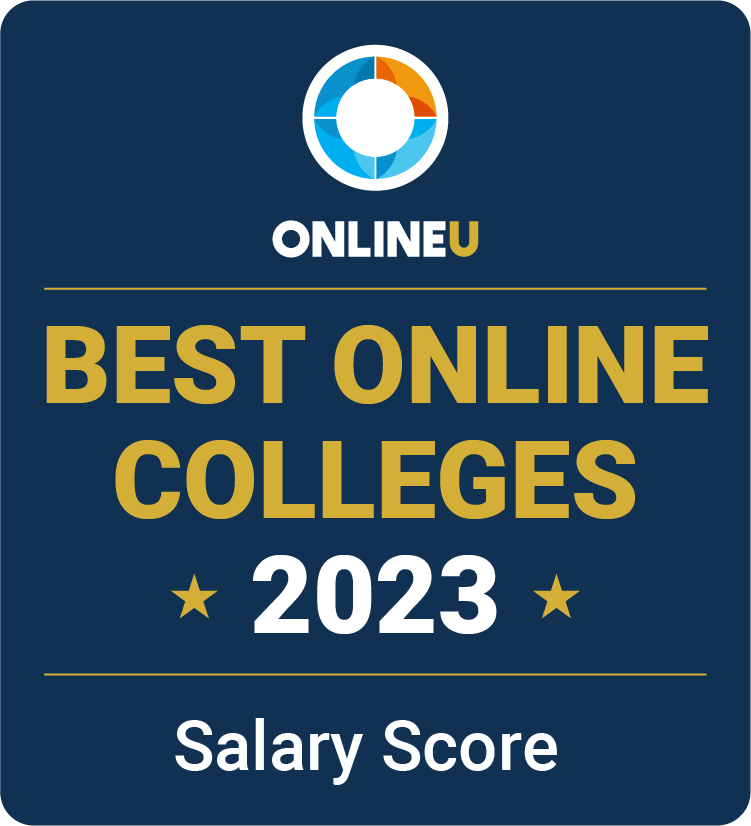 The focus of online biology master's degree programs can vary dramatically. For example, some are devoted to scientific research designed to protect public health, while others are more concerned with technology and bioinformatics. Graduates may pursue occupations as diverse as biosecurity analysts, epidemiologists, research biologists, and secondary educators.
The graduation requirements for biology master's degrees also vary. Courses are often drawn from several other disciplines beyond biology, such as technology, statistics, and public health. Most programs require some type of capstone or research project, and some may include a written thesis. Some graduates may want to continue their education with a doctoral degree.
View our methodology for more details about our list, or learn more about OnlineU.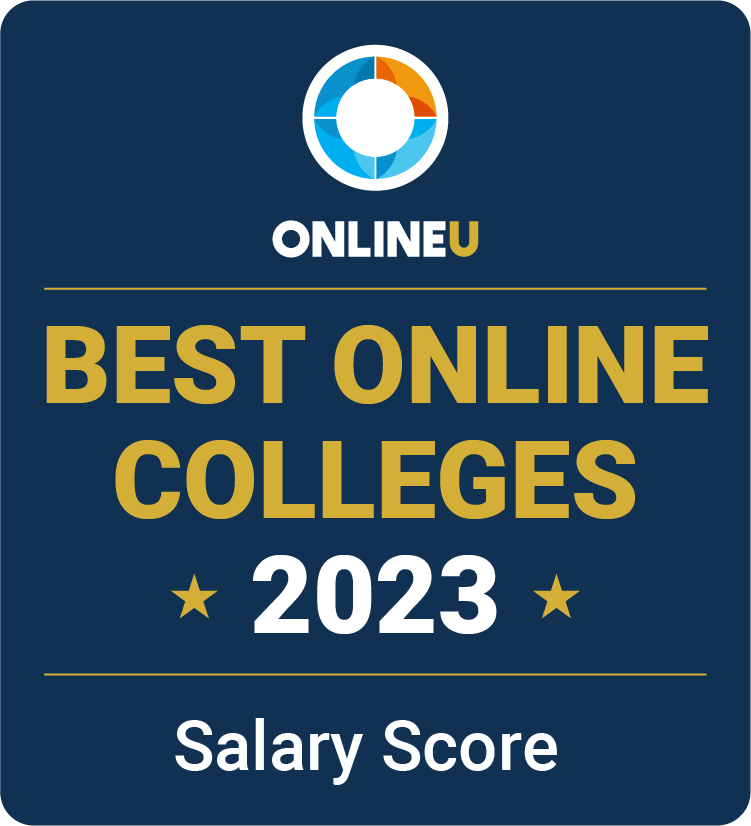 ADVERTISEMENT
Online Biology Master's Degrees You May Be Interested In

Annual Tuition: $6,592 - $27,048
2 Programs (view all)

Annual Tuition: $11,074
1 Programs (view all)

---
2023 Best Online Biology Master's Degree Programs
| Rank | School | Salary Score | Median Starting Salary |
| --- | --- | --- | --- |
| # 1 | Arizona State University | | $62,983 |
| # 2 | George Mason University | 89 | $62,025 |
| # 3 | The George Washington University | 85 | $59,332 |
| # 4 | Texas A&M University - Commerce | 81 | $56,071 |
| # 5 | Johns Hopkins University | 81 | $56,017 |
| # 6 | University of Nebraska at Kearney | 78 | $54,246 |
| # 7 | New York University | 77 | $53,753 |
| # 8 | Clemson University | 73 | $51,470 |
| # 9 | Mississippi State University | 68 | $49,179 |
| # 10 | University of Florida | 55 | $43,138 |
2023 Online Colleges Offering Master's Degrees
Ranking Details
#1
Arizona State University
Salary Score:
Median Starting Salary:
Locations:
Accreditation:
Arizona State University (ASU) is a public institution with extensive online offerings, including an online Master of Science in Biological Data Science. Graduation requires the completion of 32 credit hours, and the program's 7.5-week classes allow students to earn their degrees in 18-24 months. The school recommends this program for students with a background in biology or computational science.
At ASU, students access their online courses through the Canvas learning management system (LMS). The curriculum explores how big data is used in biological science through courses on integrative biology, applied math, and database systems, and students gain real-world experience through two capstone projects. Graduates are prepared for careers as bioinformatics scientists, biostatisticians, and more.
#2
George Mason University
Salary Score:
Median Starting Salary:
Locations:
Accreditation:
George Mason University (GMU) is a public institution that offers two online master's degrees in biology — a 36-credit hour Master of Science in Biodefense and a 31-credit hour Master of Science in Bioinformatics and Computational Biology. Full-time students often complete these programs in two to three years.
Core courses in the biodefense program cover research methods, infectious diseases, and global health security. Students are required to complete five additional elective courses as well as a capstone course. The curriculum for the bioinformatics degree includes courses on bioinformatics programming and systems biology. Students can choose to write a thesis or complete a research project. Graduates have gone to work for the U.S. military, government agencies, and private sector corporations.
#3
The George Washington University
Salary Score:
Median Starting Salary:
Locations:
Accreditation:
The George Washington University (GW) — a private, nonprofit institution — offers a 36-credit online Master of Science in Health Sciences in Clinical Microbiology program, which some full-time students complete in 24 months. To be accepted into the program, applicants must have a bachelor's degree in biology, chemistry, microbiology, or a similar science.
The curriculum for this program helps students develop the skills they need to identify and investigate human infectious diseases. Some of the courses include Biostatistics for Clinical and Translational Research, Advanced Clinical Bacteriology, and Medical Biotechnology. The program culminates in a practicum. This program is also designed to prepare students to sit for the ASCP Technologist in Microbiology exam and obtain appropriate state licensure to practice.
#4
Texas A&M University - Commerce
Salary Score:
Median Starting Salary:
Locations:
Accreditation:
Through the Texas A&M University - Commerce campus, students can earn an online Master of Science in Biological Sciences. Learners can opt for either a 30-credit hour thesis track for those who plan to work in research or academia or a 36-credit hour non-thesis track primarily designed for secondary biology teachers. Most part-time students earn their degrees in two to three years.
Biological sciences courses are delivered through the Brightspace LMS, and they cover topics such as quantitative biology, ecology, and genetics. The mission of the program is to provide students with the knowledge, tools, principles, and methods used to identify, treat, and prevent public health conditions.
#5
Johns Hopkins University
Salary Score:
Median Starting Salary:
Locations:
Accreditation:
Johns Hopkins University is a private, nonprofit university. Students seeking a master's in biology have two online options: a 48.5-credit Master of Arts in Public Health Biology program or a 40-credit Master of Science in Biotechnology program, which also features six optional concentrations in biodefense, biotechnology enterprise, regenerative and stem cell technologies, bioinformatics, molecular targets and drug discovery technologies, and regulatory affairs. Most students complete their degrees in one to three years.
At Johns Hopkins, students are trained to help develop advancements in life sciences and related technologies. Graduates with these degrees are equipped to become biochemists, epidemiologists, research biologists, and more.
Can You Do a Biology Master's Online?
An online biology degree covers a wide variety of subjects related to life science. You'll look at every aspect of life — from the smallest organisms to the greater environments they occupy.
Coursework will include microbiology, ecology, molecular biology, and physiology. You'll conduct lab work and research techniques, engage in terminology memorization, and write extensive syllabuses on different biological subjects. Graduate programs require you to complete a bachelor's degree in biology before applying to school at the master's level.
You'll find biology careers in medicine, sustainability, agriculture, conservation, and zoology. Earning a biology degree online is a respected path to a lucrative career in a number of fields, such as teaching, scientific research, and wildlife conservation. Some students use their degree as a stepping stone to a PhD, while others may jump straight into their career. It's important to define your career path prior to committing to any given concentration.
Before deciding on an online school, ensure they have received the proper accreditation from the U.S. Department of Education, or other regional accreditation organizations. OnlineU recommends the best online biology master's programs, each of which come from accredited institutions.
How Long Does It Take To Get a Master's Degree in Biology?
Master's degrees can be earned in one to three years depending on how much time you can allot to finishing 30 or more credits. Some students study on a full-time schedule, while others move at a slower pace because they work while attending school.
Online biology master's programs may also require students to participate in an internship in order to gain real world experience prior to graduation. If not required, you can still benefit from this practical experience by asking your school if they can set you up with an approved employer or research mentor.
Common Courses for an Online Master's in Biology
Biology courses at the master's level build upon the foundational knowledge you gained in your bachelor's degree. This time around, there will be a heavier focus on research projects and lab work. You'll take core courses in pathology, ecology, and both molecular and cellular biological systems, among other subjects.
In the section below, we'll look more closely at specific courses that are commonly required in a master's program in biology:
Cell and Molecular Biology
This course explores the various properties of cells, including their structures, compositions, and growth processes. It also covers DNA function as well as the molecular tools used in studying gene activity.
Biochemical principles are studied at length in this course, including the composition, structure, and properties of proteins, lipids, and carbohydrates. Research may be conducted on enzyme reaction mechanisms and molecular genetics.
During this lab-focused class, you'll look at the techniques and tools used in handling pathogens and bacteria in a research setting, alongside diagnostic techniques for viruses.
This is the study of the biotic interactions between plants and animals. You'll learn about different community types and how they interact competitively and engage in predator and prey relationships.
The history, processes, and modern day effects of evolution will be looked at in this course. This includes adaptation, natural selection, gene flow, geographic variation, and fossil records.
Biology Concentrations
Master's degrees are typically focused on a specialization within an overarching subject. Biology is considered a STEM subject, therefore most programs are designated under a Master of Science. However, they aren't often labeled as a Master of Science in Biology. Instead, degree titles at this level typically include a specific discipline, such as botany, zoology, bioethics, cell science, or wildlife and fisheries.
Since master's degrees require a completed bachelor's program in a related field, it's assumed that students already have a foundational understanding of these topics. For those rare degrees labeled as a master's in biology, you may find concentrations such as molecular and cell biology, environmental and organismal biology, or integrated physiology.
Degree titles at this level typically include a specific discipline, such as botany, zoology, bioethics, cell science, or wildlife and fisheries.
What Can I Do With a Biology Master's Degree Online?
Your career path in biology depends mostly on your particular area of study. Graduates focused on environmental science, for example, may go on to work as an analyst for a government agency, while graduates who specialized in botany may find themselves hired as a naturalist for a nonprofit organization. It's important to have a career path in mind while taking courses at the master's level. This will help set you up for a promising job in the best industry for your expertise.
Let's look at some common career pathways for biology graduate students:
Is It Worth Getting a Master's in Biology?
Earning a biology online degree is worth it for several reasons. Graduates will find it particularly beneficial if they have a specific career path in mind, such as zoologist, ecologist, or biology teacher. Online biology graduate programs prepare you for a career by allowing you to focus on one specific area of study within biology. The coursework can be challenging and involve a lot of memorization and technical understanding, however many students are able to find a fulfilling career upon graduation.
Consider the following pros and cons as you decide whether an online master's program in biology is the right fit:
Potential Benefits
Noble work
Help prevent the spread of dangerous diseases as a microbiologist. In a recent report, the World Health Organization listed Dengue, HIV, Ebola, and Influenza as being four of the top ten threats to global health.
Plenty of employment opportunities with a gainful salary
The BLS reports that graduates with a degree in biology earn a median salary of $65,000. In total, 3,107,000 biology degree holders are employed in the United States.
Work in exciting locations
Graduates may find themselves working in the remote Serengeti cataloging the migration patterns of wildebeest or at a high-tech research facility studying the effects of vaccinations on the latest communicable disease.
Potential Drawbacks
Low job growth
Many jobs in biology aren't expected to grow much in the next decade. As noted in the career section above, microbiologists, wildlife biologists, and environmental scientists will see no more than an 8% growth from 2020 to 2030.
Cost
Master's degrees in science are expensive. According to the Education Data Initiative, master's programs today cost an average of $62,300. (This is up from $53,420 in 2016.)
Potential hazards
You may encounter hazards in your work environment. Depending on what career path you take, there are often hazards — ranging from the handling of vials that hold infectious diseases, parasites, or fungi, to being in close proximity to wild animals. Many roles require workers to wear protective clothing for health and safety reasons.
Bottom Line
Studying biology can be an exciting venture which may lead to a lucrative career. It can be a difficult degree to achieve because it involves a lot of unfamiliar terminology, and the lab work requires extensive training, but it's not considered as tough as other STEM subjects, such as chemistry and physics. After graduation, you may wind up in a fulfilling role helping to save vulnerable ecosystemsthrough extensive environmental research or inspiring young minds through your passion for life sciences.
Once accepted into a master's degree in biology online, it's recommended you look at ways to supplement your tuition through scholarships. You may also require student loans, which can help pay for upfront fees and books.
If you've already earned a degree in biology, you will be well-equipped to pursue an online master's in biology or a similar area, such as environmental science. Here you'll use your knowledge of biology, geography, and ecological systems to study this more nuanced subject that involves protecting the earth's resources. Similarly, a master's in bioinformatics takes a data-centric approach to biology by teaching students how to analyze, catalog, and store crucial genetic information.
Why Trust Us?
60,000 Degrees Researched Annually
20,000 Hours Spent on Research Annually
Launching Rankings Since 2009
Meet our team
Related Articles
2023 Best Online Biology Degrees
Find the best online biology degrees in 2023 by exploring our list of colleges ranked by popularity.
2023 Best Online Master's Degrees in Political Science
You can earn an online master's degree in political science from any of these schools, ranked according to salary score.