2023 Best Online Master's Degrees in Accounting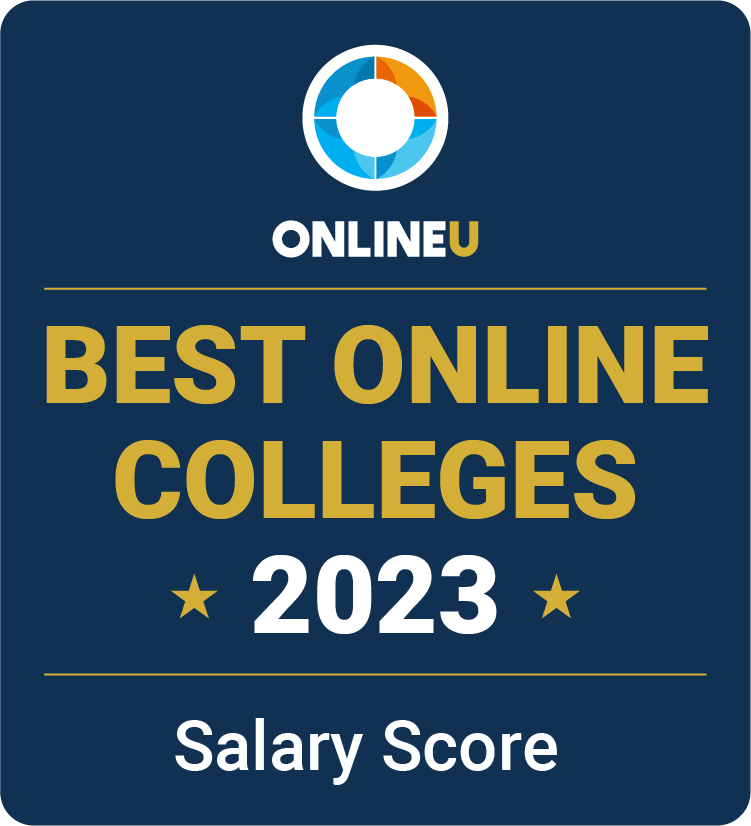 An online master's in accounting prepares students for mid- to upper-level management roles in accounting. These online programs cover more advanced subjects in the field, including both theoretical and practical subjects in accounting and taxation. They may even include preparation for the Certified Public Accountant (CPA) exam. Graduate students often explore auditing, accounting law, taxation, and forensic accounting. Graduates typically pursue careers in a variety of institutions, from government agencies to private corporations. Since business and accounting degrees are so closely related, some students may prefer to pursue a master's in business administration with a concentration in accounting.
View our methodology for more details about our list or learn more about OnlineU.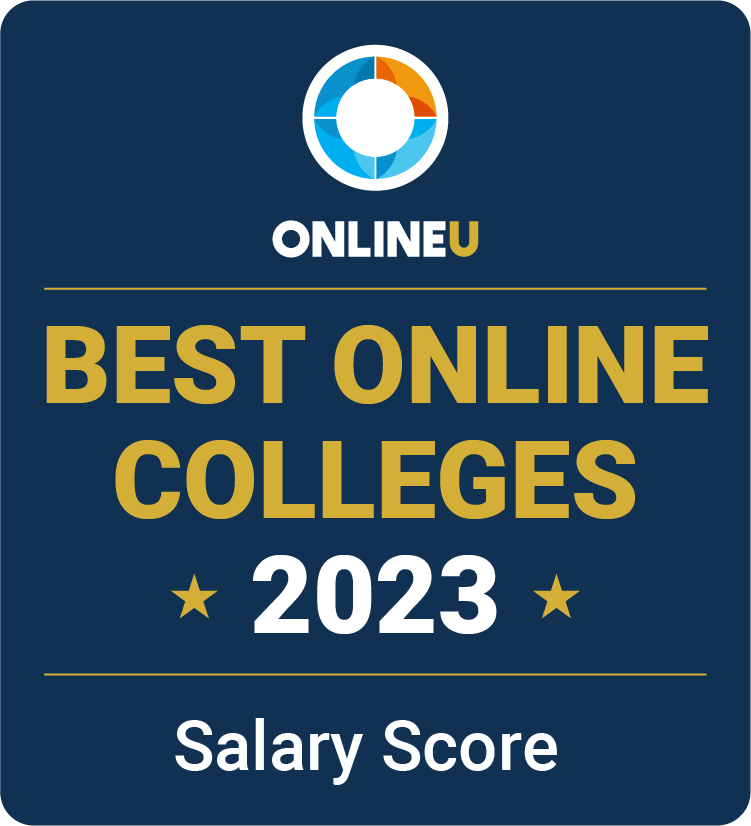 ADVERTISEMENT
Online Accounting Master's Degrees You May Be Interested In

Southern New Hampshire University Online
Annual Tuition: $11,286
6 Programs (view all)

Annual Tuition: $11,074
1 Programs (view all)

---
2023 Best Online Master's Degrees in Accounting
| Rank | School | Salary Score | Median Starting Salary |
| --- | --- | --- | --- |
| # 1 | University of Hartford | | $74,300 |
| # 2 | New York University | 99 | $73,943 |
| # 3 | Indiana University - Bloomington | 99 | $73,288 |
| # 4 | George Mason University | 99 | $73,104 |
| # 5 | Golden Gate University | 97 | $70,847 |
| # 6 | University of Maryland Global Campus | 97 | $70,676 |
| # 7 | University of Dallas | 96 | $69,858 |
| # 8 | Seton Hall University | 96 | $69,696 |
| # 9 | Rutgers University - Camden | 95 | $69,567 |
| # 10 | California State University - Northridge | 93 | $68,476 |
#1
University of Hartford
Salary Score:
Median Starting Salary:
Locations:
Accreditation:
The University of Hartford (UHart) is a private university offering an online Master of Science in Accounting and Taxation that requires 30 credit hours. Typically, students can complete this program in less than one year while studying full time.
At UHart, students use Blackboard as the learning management system (LMS) for their remote courses, which can be completed 100% online and on a flexible, potentially shorter study schedule. This program contains two track options: (1) Financial and Assurance Services as well as (2) Taxation. The core curriculum is designed to prepare students for their CPA exam by analyzing accounting theory and utilizing practical application tools. Business Law and Ethics for Accounting Professionals are required courses for each track. A seminar project is also required. Graduates may explore roles as accounting managers, senior tax analysts, and corporate controllers.
#2
New York University
Salary Score:
Median Starting Salary:
Locations:
Accreditation:
New York University (NYU) is a private institution with a Master of Studies in Law in Taxation requiring a minimum of 24 credit hours. This degree is designed for part-time students, with an expected completion time of at least two years.
NYU uses Brightspace as its LMS to deliver online coursework. This software allows students to finish their degrees online with a flexible schedule that meets their needs. The core curriculum of the taxation degree is meant for students who already possess their tax or accounting licenses. By the end of the course, students are often prepared to oversee complex business transactions from a tax perspective. Required classes include Corporate Tax, International Tax, and Estate Planning. Career options may include financial product advisor, tax consultant, and estate planning advisor.
#3
Indiana University - Bloomington
Salary Score:
Median Starting Salary:
Locations:
Accreditation:
Indiana University - Bloomington (IU) is a public university with a Master of Science in Accounting. This online degree program requires 30 credit hours, which part-time students can complete in 21 months.
IU students use edX as their primary LMS for this accounting program, allowing them to complete courses online and on a flexible schedule. The curriculum for this program engages students in a deep exploration of accounting while developing skills in communication and decision-making. It's designed to strengthen a student's understanding of core accounting concepts so they can pass their licensing exams. Among the required classes are Financial Reporting, Financial Management, and Advanced Financial Accounting. Career opportunities for alumni may include a CPA or accounting manager.
#4
George Mason University
Salary Score:
Median Starting Salary:
Locations:
Accreditation:
George Mason University (GMU) is a public university that hosts a Master of Science in Accounting. In order to earn this degree, students must complete 30 credit hours, which is typically achieved within two years for part-time students.
Online students at GMU use the popular LMS Blackboard to complete their coursework, which is delivered online in a flexible format. The curriculum helps students prepare for their licensing exams while developing the necessary skills to give them a competitive advantage in the international field of accounting. There are a number of required courses, such as Professional Accounting Colloquium, Advanced Issues in Taxation, and Advanced Issues in Financial Accounting. Online students are also required to complete a one-week global residency abroad. Graduates may find employment as chief financial officers, controllers, and chief operating officers, to name a few options.
#5
Golden Gate University
Salary Score:
Median Starting Salary:
Locations:
Accreditation:
Golden Gate University (GGU) is a private institution with an online Master Of Science In Accounting Data and Analytics requiring 30 credit hours. The completion time for this degree depends on the time commitment from students, but it's likely to take between one and two years of study. Four concentrations are available: (1) Advanced Analytics for Accountants, (2) CPA Applied Accounting, (3) Essentials of Leadership, and (4) Taxation.
At GGU, students use Moodle as their LMS, where courses are delivered 100% online using a combination of synchronous and asynchronous formats. The core curriculum for this program does satisfy the requirements for the CPA exam. Required courses, regardless of the concentration, include Introductory Financial Accounting, Intermediate Accounting, and Auditing. Alumni are prepared to become professional accountants.
Overview of a Master's in Accounting Online
Earning a master's in accounting online may help you prepare for higher levels of responsibility in the field by exposing you to advanced knowledge of the discipline. They can go by various names, but the two most common are Master of Accountancy (MAcc) and Master of Science in Accounting (MSA).
Most master's in accounting degrees take between one and two years, depending on whether you work or study full-time. They typically consist of 30-40 credit hours of coursework on taxation, financial reporting, fraud examination, auditing, and ethics. Some schools provide an optional internship opportunity for students without an accounting job.
Online programs usually offer asynchronous learning, which means they have no class meeting times. You can sign in on your own schedule to complete assignments and watch lectures, which the professor records in advance. Some classes may have synchronous elements, such as a live class discussion. Naturally, you'll complete any internship or work experience requirements in person.
Admission Requirements
For master's degree consideration, you need to have a bachelor's degree from an accredited college with a minimum GPA of 3.0. In most cases, you don't need to major in accounting as an undergraduate, though admissions officers may ask that you complete prerequisite courses in accounting, economics, or statistics before enrollment.
Below, we've listed the items that schools ask you to include with an application.
Official transcripts from your undergraduate institution and any other colleges where you've taken courses

Two letters of recommendation from professors familiar with your school work
Common Master's in Accounting Concentrations
It's common for accounting programs to let you put your elective courses toward a concentration to help specialize in a particular branch of accounting. A concentration might help improve your competencies as you prepare for a professional accounting certification that attests to your expertise. These certifications are usually different from the Certified Public Accountant (CPA) designation, which is required to practice several types of accounting.
Read on to learn some popular concentrations you can find in some accounting master's degrees.
Auditing specialists review the accounting of outside employers. They take courses in financial reporting and disclosure, fraud prevention, and ethics.
Business analytics,sometimes called "business intelligence," means using data to analyze trends in variables such as profits and spending. Courses in this specialization often cover data collection, predictive analytics, and visualization.
Forensic accounting uses accounting techniques to investigate crimes. In their courses, students learn to identify red flags in financial statements, perform digital prevention and detection techniques, and interview fraud suspects.
Taxation knowledge can be useful for all varieties of accountants, making this a potentially versatile concentration. Coursework includes lessons on tax law, corporate tax strategy, flow-through entities, and tax research.
Common Master's in Accounting Courses
Accounting master's programs often have similar curricula, because many administrators want their programs to earn programmatic accreditation. To do this, they need to meet certain classwork requirements set by the two main accreditation institutions for accounting. We've listed some of those core courses here. Though they may have different names at different schools, the learning outcomes tend to be the same.
Accountants perform an important ethical role by helping institutions honestly record and report their finances. This course thoroughly covers the Code of Professional Conduct of the American Institute of Certified Public Accountants (AICPA), with professors noting where ethical imperatives exceed the letter of the law.
Enrollees examine current laws, regulations, and general accounting principles that go beyond the fundamentals. Professors typically lecture on cash-flow statements, disclosure, the time value of money, and intangible assets and liabilities.
This class discusses how leaders use accountants' work to inform their decision-making in business, government, and nonprofits. Students may learn reporting and visualization, business communication, budgeting, and strategic financial planning.
Research and Communication
Course faculty teach students how to find accounting data and present their findings to stakeholders. Enrollees often have to complete several small research products in which they seek transaction patterns, fraudulent entries, or sections of tax code that are relevant to particular problems.
Technology and Data Analytics
The aim of this class is to keep learners on the cutting edge of accounting technology. Topics may include automation, cloud networks, quantum computing, and machine learning.
Master's in Accounting Career Outlook
According to the Bureau of Labor Statistics (BLS), accountants and auditors can expect 6% growth in new jobs during the 2021-2031 period. This is slightly above the average growth rate for all jobs combined, which is 5%.
Six percent may not seem like much job growth, but there are still ample opportunities for new and current accountants in the U.S. There were nearly 1.5 million accountants in 2021, so adding 6% means total growth of 81,000 new jobs. What's more, the BLS expects about 136,000 jobs to turn over each year as people change careers.
Accreditation for Online Master's in Accounting
It's important to consider only accredited colleges when researching accounting programs, because this credential is a sign that the school has passed an independent quality review. Accreditation qualifies a school to offer federal financial aid, and potentially makes it easier to transfer credits between colleges.
It's important to consider only accredited colleges when researching accounting programs, because this credential is a sign that the school has passed an independent quality review.
As with institutions as a whole, individual programs can receive accreditation from specialty organizations. The two major programmatic accreditors for accounting are the Association to Advance Collegiate Schools of Business (AACSB) or Accreditation Council for Business Schools and Programs (ACBSP). Administrators often open their doors to reviewers from one or both organizations, because they're able to market themselves as ACBSP or AACSB accredited once they pass the assessment.
Is a Master's in Accounting Online Worth It?
The answer to this question will always be subjective, because your goals and circumstances are different from those of others. But earning a master's in accounting online has proven worthwhile for many accountants — including those in high-paying industries such as energy and computer manufacturing —and there's a good chance that it can for you.
Potential Benefits
Evidence suggests that a master's in accounting can lead to a significant salary increase. According to the analytics company Lightcast, employers in the last 12 months advertised annual salaries that are an average of $21,000 higher for master's graduates than for bachelor's-level accountants.
Alumni of graduate programs tend to experience lower levels of unemployment than professionals with less education. Although demand is highest in heavily populated areas, there is demand for accountants across the country — for example, Lightcast reports recent upswings in demand in Utah, South Carolina, and Idaho.
Drawbacks
Master's degrees are expensive. The National Center for Education Statistics (NCES) calculates the yearly cost of a graduate program at $19,749, not specific to major. Many accounting students work full-time while going to school, which can lower student debt but comes with its own opportunity costs.
Online degrees may provide fewer chances to network than on-campus learning. Many students use college and graduate school to develop professional contacts who can help them in the job market, but this is more difficult in a distance learning program. You need to be disciplined about using your school's career center, along with making relationships during any internship opportunities.
FAQs About Online Master's in Accounting Degrees
Which Is Better: CPA or Master's in Accounting?
---
They're not necessarily mutually exclusive: You can technically earn either or both. Also, a master's degree and CPA license may both improve your marketability and boost your earning potential. However, many states require you to complete 150 credit hours of higher education before sitting for a CPA exam. This effectively means you need a master's degree because most undergraduate degree programs are 120 credit hours. So the real question may be, "Do I need a master's to earn my CPA?" In several places, the answer is yes.
What Is the Best Master's Degree for an Accountant?
---
A master's degree in accounting is the most relevant graduate degree for accountants. You can tailor your studies with a concentration based on your personal interests, such as forensic accounting or taxation. According to the HR consulting firm Robert Half, corporate accounting specialists earn the highest wages of any specialty, so a degree with a corporate or business accounting concentration might be preferable if salary is your chief concern.
How Long Does It Take To Get a Master's in Accounting Online?
---
Most degrees take two years with a part-time schedule to accommodate working adults. Some schools offer accelerated one-year master's degrees in accounting for those willing to attend full time.
How Much Will an Online Accounting Master's Cost?
---
Using the NCES's calculation of $19,749 per year for a graduate degree, we can estimate that a two-year master's will cost $39,498. But costs vary widely by school. In general, public schools are most affordable as long as you're eligible for in-state tuition rates. Next are for-profit private schools, with nonprofit private schools the most expensive.
Why Trust Us?
60,000 Degrees Researched Annually
20,000 Hours Spent on Research Annually
Launching Rankings Since 2009
Meet our team
Related Articles
2023 Best Online Master's Degrees
A master's program can expand your employment options and earning power. Explore our list of the best online master's programs based on alumni salaries.
2023 Best Online Accounting Bachelor's Degree Programs
Browse our rankings of the best online bachelor's in accounting degrees for 2023, determined by alumni 10-year return on investment.