2023 Best Marriage and Family Therapy Degrees Online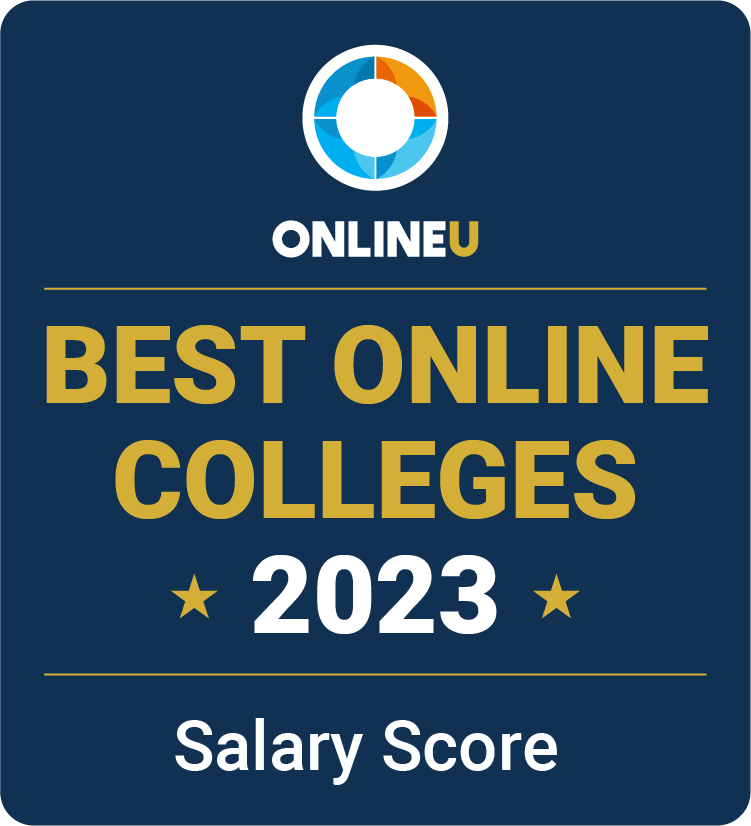 Marriage and family therapy is a way for couples and groups of people to tackle life's most complex problems. Counselors and therapists — who have obtained their bachelor's in marriage and family therapy — look at ways to solve issues involving well-being and safety, such as abusive relationships and mental health disorders.
Prospective online students with career aspirations to become a marriage or family therapist should look at a variety of ways to earn a degree and achieve licensure. For example, some students begin by earning a counseling degree with a concentration in social services before moving to an online master's program in marriage and family therapy.
To start the journey, take a look at the best online bachelor's in marriage and family therapy. View our methodology for more details about our list or learn more about OnlineU.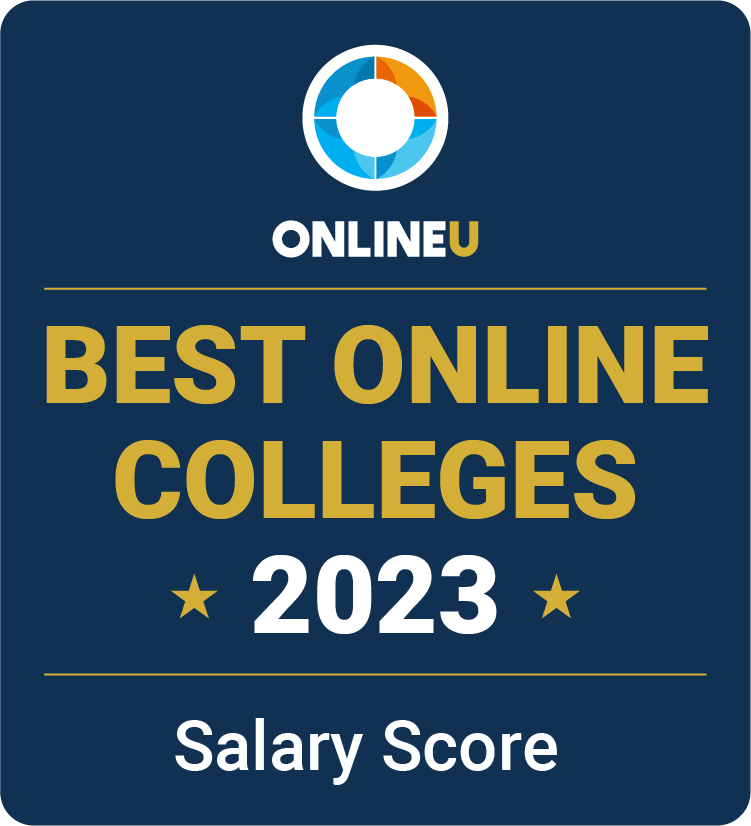 ADVERTISEMENT
Online Marriage & Family Therapy Bachelor's Degrees You May Be Interested In

Southern New Hampshire University Online

Annual Tuition: $17,800
1 Programs (view all)
---
List Of Accredited Online Marriage & Family Therapy Schools
| School | Online Enrollment | Annual Tuition |
| --- | --- | --- |
| Southern New Hampshire University Online | | |
| Arizona State University | 33,410 | $24,413 |
| Brigham Young University - Idaho | 17,448 | $4,208 |
| Utah Valley University | 3,217 | $16,570 |
| Lamar University | 2,222 | $18,622 |
| Eastern Kentucky University | 2,187 | $19,948 |
| Texas Woman's University | 1,588 | $18,055 |
| University of Colorado Denver | 1,046 | $25,823 |
| Campbellsville University | 913 | $25,400 |
| Southern Utah University | 730 | $20,586 |
| Mercer University | 612 | $37,808 |
| McNeese State University | 550 | $16,140 |
| Madonna University | 500 | $23,100 |
| Southern Wesleyan University | 348 | $25,516 |
| Houston Christian University | 293 | $33,450 |
| Hope International University | 198 | $33,400 |
| Arizona Christian University | 109 | $27,890 |
| Geneva College | 94 | $28,190 |
| Abilene Christian University | 81 | $36,300 |
| Corban University | 50 | $33,040 |
| Trinity International University - Illinois | 46 | $33,028 |
What Is Marriage and Family Therapy?
For those who want to make a difference for the families and children in their community, becoming a marriage and family therapist may be a great career choice. However, this career requires a master's degree in marriage and family therapy (MFT). To prepare for a graduate program, you may want to first earn a bachelor's degree in MFT, which can also lead to careers in community service.
Couples and families who are struggling with issues often seek couples therapy or family counseling from mental health professionals. Some of the common problems are poor communication, destructive behavior, or loss. Many people prefer to work with licensed marriage and family therapists (LMFTs) who have been specially trained to help people replace unhealthy beliefs and behaviors with healthy, productive approaches. To be effective in this role, therapists must have good listening and communication skills, plus the ability to show compassion.
Most marriage and family therapists work in private practice, but they can also be found in hospitals, mental health treatment centers, and government agencies. Some therapists work evenings and weekends to accommodate their clients' schedules. They may work with individuals, couples, or family groups.
All states require marriage and family therapists to be licensed. Licensure requirements usually include a master's in marriage and family therapy or counseling, 2,000-4,000 hours of supervised clinical practice, and a passing score on a state exam. A bachelor's degree is a prerequisite for a master's degree, although the undergraduate degree can be in MFT, counseling, psychology, or other related fields.
Online Bachelor's in Marriage and Family Therapy Degrees
Marriage and family therapy degree programs go by many names. Most are Bachelor of Science (BS) degrees, but the degree name could be family studies, family science, human development and family relationships, or something similar.
Like most undergraduate degrees, a bachelor's degree in marriage and family therapy typically requires the completion of 120-126 credit hours. Full-time students usually complete a bachelor's program in four to five years, while part-time students may need a little longer.
About half of the courses in a marriage and family therapy online program will be general education courses, while the other half will focus on the major. Some programs require at least one internship or practicum, and a few also require some type of capstone project.
Admission requirements for an MFT program may include a 3.0 or higher GPA in high school, strong letters of recommendation, and a persuasive personal essay.
In general, marriage and family therapy coursework is designed to help graduates understand family relationships and marriage, as well as human development across the lifespan, cultural diversity, and child socialization. One of the primary goals of these programs is to prepare graduates to work in service-oriented organizations, where they can assist families in dealing with common life challenges in effective ways.
Marriage and Family Therapy Degree Courses
Online bachelor's programs in marriage and family therapy include an array of courses on couples and family therapy, family studies, and group counseling. Some introduce students to human services by looking at community resources and case management, while others provide background information such as nutrition and the historical context of marriage and family.
At the core of every program, however, are several psychology courses focused on children, adolescents, and adults, including the following:
Ethnic and Cultural Diversity in Families
Today's families take many forms, including single-parent, multigenerational, LGBTQ+, and blended families. This course explores family systems and common family life issues from a variety of historical, cultural, and demographic perspectives.
This course looks at how individuals grow and develop, from conception through consecutive life stages and finally death. Coursework covers topics such as personality, emotion, behavior, human sexuality, and communication patterns, particularly among family members.
Modern Family Relationships and Issues
In this course, students are introduced to the science behind the stages of family development, including dating, living together, marriage, child-rearing, and retirement. Coursework also addresses some of the many issues families may face, such as divorce, financial hardship, and substance abuse.
What Can You Do With a Marriage and Family Therapy Bachelor's Degree?
According to the Bureau of Labor Statistics (BLS), marriage and family therapy jobs typically require candidates to have a master's degree in MFT, counseling, social work, or a similar subject. Some counseling occupations even require a doctoral degree. However, graduates with bachelor's in marriage and family therapy are still equipped to work in community service. Below are some of the possible occupations:
Health Education Specialists and Community Health Workers
Annual Median Salary:
$48,860
Community health workers typically work with members of a specific group or who have a specific condition or illness. They work with individuals, teaching them about health issues and providing informal counseling and support. Community health workers also collect data, help identify the needs of the community they serve, and report findings to social service and healthcare providers.
Social and Community Service Managers
Annual Median Salary:
$74,000
Social and community service managers typically work for government-funded or nonprofit agencies, where they oversee programs geared toward a particular demographic, such as children or people experiencing homelessness. Some of their duties include managing outreach activities, developing educational programs, analyzing data on their program's efficacy, and implementing improvements to their program.
Annual Median Salary:
$61,820
MFT degree holders may be interested in working with high school students as life skills teachers. Teachers design and implement lesson plans that help students develop essential skills, such as basic financial management, food preparation, and housekeeping, as well as soft skills, like active listening and problem-solving. Life skills teachers can also be found working with younger children and adults. Regardless of class level, you will probably need a teaching credential in addition to your bachelor's degree to work as a teacher.
What To Look for in an Online Marriage and Family Therapy Program
When you're deciding on the best online bachelor's in marriage and family therapy program for your needs and goals, there are many factors to take into account. Besides cost, some other important considerations regarding an online MFT program include the following:
Accreditation
Is the school accredited by an approved agency? To check, use the databases provided by the U.S. Department of Education or the Council for Higher Education. Accreditation is important because enrollment in an accredited school is required for you to be eligible for federal financial aid, and it may be required to transfer credits to another school or for acceptance into graduate school.
Is the program accredited? In addition to institutional-level accreditation, individual marriage and family therapy degree programs may be accredited by the Commission on Accreditation for Marriage and Family Therapy Education (COAMFTE). Some programs, especially those in California, have been accredited by the Council for the Accreditation of Counseling and Related Educational Programs (CACREP) instead. CACREP- or COAMFTE-accredited programs have been designed to train therapists to practice according to industry standards.
Location
Does the college or university's location matter to you? If you're studying online, this may not be an important consideration. However, you may want to consider the school's location as it relates to in-state resident and out-of-state tuition fees.
Faculty and Staff
Are the online marriage and family therapy program's faculty members experienced practitioners? Studying with a combination of academics and practicing professionals may give you both the scientific grounding and practical knowledge you need. These instructors and other staff members may become mentors or members of your professional network.
Online Program Format
Does the program's online format work for you? Some online MFT programs feature asynchronous courses, meaning that you complete assignments on your own time as long as you meet the deadlines. Other programs, however, feature synchronous courses, which require you to join in virtual class meetings at designated times. Choose a format that fits with your schedule and personal learning preferences.
Student Services
Does the school offer resources, such as online library services and career coaching, for online learners? If you're considering a marriage and family online degree, you may want to confirm that these resources are available to you before enrolling.
FAQs About Marriage and Family Therapy Degrees
How Much Do Marriage and Family Therapists Make?
---
According to the BLS, the median annual salary for marriage and family therapists was $49,880 as of May 2021. Those who work for state governments tend to earn higher salaries, with a 2021 median of $77,960.
Is a Marriage and Family Therapy Degree Worth It?
---
Is Marriage and Family Therapy a Good Career?
---
Marriage and family therapy can be a rewarding career for those who enjoy talking with and offering guidance to others. The American Association for Marriage and Family Therapy reports that the majority of MFT clients find this type of therapy to be very effective in improving relationships and would recommend counseling to a friend. Many therapists find fulfillment in knowing they've made a significant difference in others' lives.
Is a Degree in Marriage and Family Therapy or Social Work Better?
---
The best mental health and human services degree for you to earn depends on your career path. If you'd prefer to focus specifically on providing psychotherapy to people of all ages, an MFT degree may be the better choice for you. However, if you see yourself using many types of services to help your clients, including counseling, a bachelor's in social work may be the better option.
How Much Does an Online Bachelor's in Marriage and Family Therapy Cost?
---
Before selecting an online marriage and family therapy program, you may want to consider the total cost of earning a degree. This includes tuition fees, books, and other supplies. According to a 2022 report from the College Board, the average annual tuition fee for four-year public schools is $10,940, and for four-year private schools is $39,400. The College Board report also notes that students spend about $1,240 annually on books and other supplies.
One benefit of pursuing a marriage and family therapy degree online is that you don't need to pay for college room and board or transportation, which can be considerable savings. Applying for financial aid can also help you save money. For example, several private scholarships are available to students enrolled in mental health and counseling programs. Another cost-saving option is to complete your general education courses at a less expensive community college and then transfer credits to a four-year university to complete your undergraduate degree.
Related Articles
2023 Best Online Master's Degrees in Marriage and Family Therapy
Explore our list of the best online master's degrees in marriage and family therapy, which are ranked by popularity.
2023 Best Online Christian Counseling Degrees
Find the best online Christian counseling degrees available in 2023 at the bachelor's level from our list of accredited schools.