2023 Best Online Library Science Degrees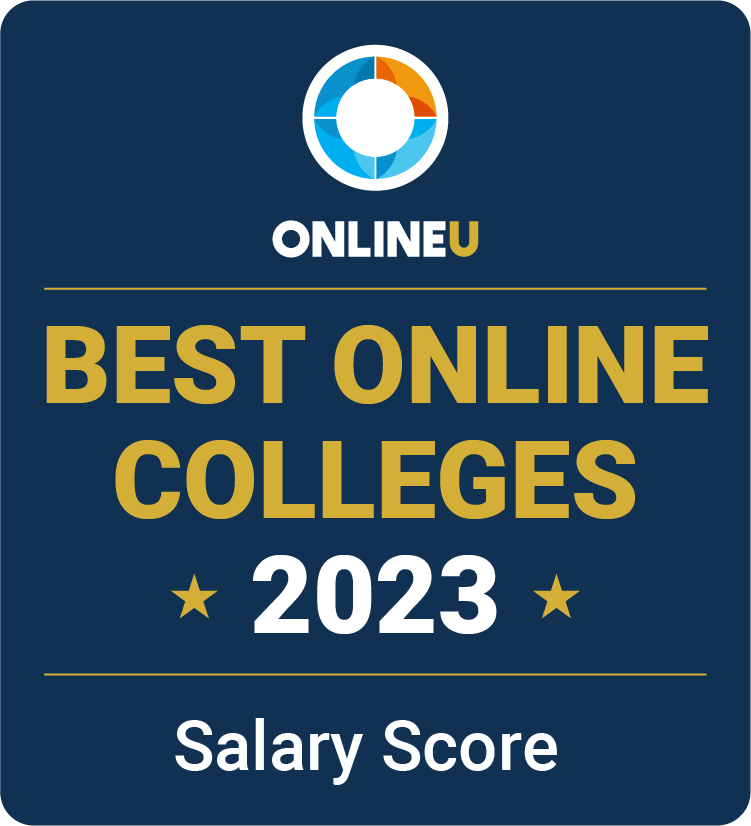 An online bachelor's degree in library science prepares students to assume careers in library science and information. Prospective students can expect to explore library science topics like library management, library collection development, and literature. Some online programs offer library science as a concentration option, with core courses focusing on education, multidisciplinary studies, or integrative studies. Some potential courses future students may come across in an online degree in library science include Library Management, School Libraries, and Digital Citizenship. Many online programs may also require students to complete an internship or a senior capstone to graduate. Graduates may go on to library science careers like librarians, archivists, and library technicians. Others may want to pursue further education by getting an affordable online master's in library science.
View our methodology for more details about our list or learn more about OnlineU.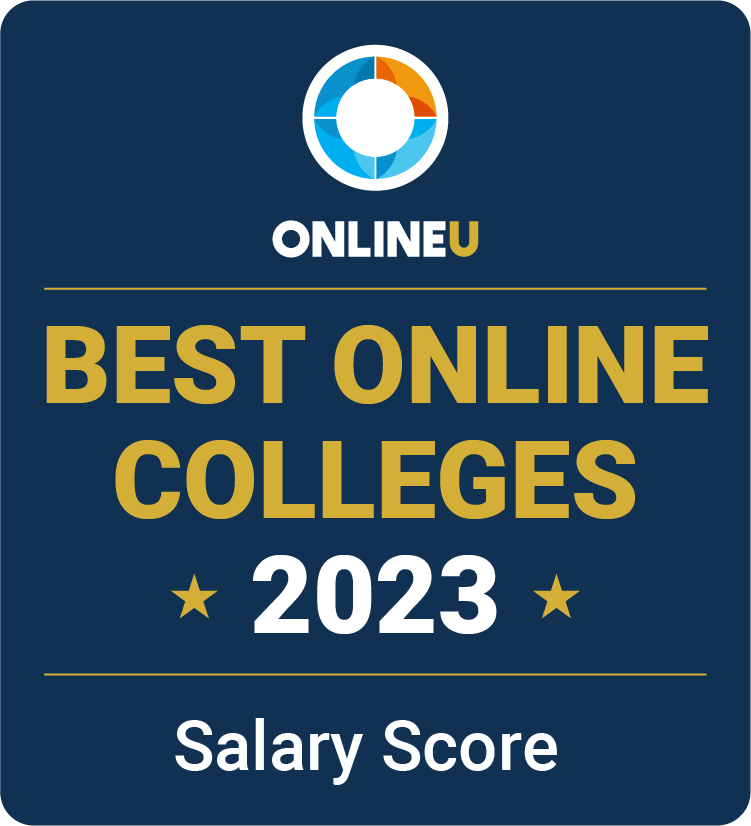 List Of Accredited Online Library Science Schools
Overview of Online Library Science Degrees
Most professional librarians must obtain a master's degree in library science. Students pursuing this degree path should be aware that not all online master's degrees in library science are accredited by the American Library Association (ALA), and that attending a program not accredited by the ALA could severely limit employment options after graduation.
While graduates can seek positions in a library without a master's degree, these positions are typically support staff roles such as technicians and library assistants. There are currently no agencies that programmatically accredit associate or undergraduate programs in information and library studies.
That said, students can opt to earn a certificate, associate degree, or bachelor's degree in library science, and many institutions that offer ALA-accredited master's degree programs also offer undergraduate minors and majors in library studies. In many cases, students are not required to obtain an undergraduate online library science degree in order to pursue a master's degree. Library science students pursuing an online degree can expect to take classes such as Curriculum Resources, Information Tools by Computer, Information Ethics, and Academic Libraries, among others.
Students who wish to advance their careers by continuing their studies beyond the Master's level might consider enrolling in a doctoral program or completing a graduate certificate in one of a number of specialties such as Archival Administration, Information Management, Public Librarianship, and more.
Online Bachelor's Degrees in Library Science
Students seeking to earn an online bachelor's degree in library science might consider online programs in general or liberal studies with a concentration in library science. Depending on the educational institution, library informatics programs may also be offered online or through a blended distance learning format.
The U.S. Bureau of Labor Statistics reports that graduates who earn a bachelor's degree in library science from an ALA-accredited institution will have an advantage in terms of employment options. Librarians seeking positions in school libraries will oftentimes need a state teaching license in addition to an online bachelor's degree in library science.
Graduates of accredited online bachelor's degree programs in library science will develop research skills, communication skills, and critical thinking skills that are valuable to a variety of industries and employers. People with a bachelor's degree in library science might find work as bibliographers, information service assistants, online content editors, archivists, library paraprofessionals, or online researchers. While the BLS predicts a slow growth rate for librarian positions from 2012 to 2022, the best career opportunities will be in nonprofit organizations, private corporations, consulting firms, and other non-traditional settings.
Keep in mind that the majority of careers in public and academic librarianship require advanced degrees. Therefore, many institutions that offer online bachelor's degrees in library science also provide opportunities for online Master of Library and Information Science (MLIS) programs, allowing students to further their studies at the same institution.
Accreditation for Online Library Science Degrees
The American Library Association (ALA) is the largest and oldest library association in the world. An American Library Association (ALA) accreditation specifically allows potential library workers greater flexibility when it comes to searching for jobs or advancing in the career field. Students attending an ALA-accredited degree program can feel confident that the program has been assessed for educational quality based on peer, external, and nongovernmental evaluations.
While students can earn a master's degree from an ALA-accredited program, they can also seek a master's degree with a school librarianship specialty from an American Association of School Librarians (AASL)-recognized program accredited by the Council for the Accreditation of Educator Preparation (CAEP). The AASL does not review online library science degree programs that are not affiliated with a unit accredited by the CAEP.
Since the CAEP dictates that any institution that prepares K-12 teachers for positions in public schools must be evaluated by professional bodies, the ALA joined CAEP to give the ALA the opportunity to evaluate programs for school librarians and to identify specific entry-level competencies for school librarians. The two organizations work together to promote educational opportunities for anyone seeking a career as a school librarian.
Licensing and Certification Process
Each state has different requirements that students must meet in order to receive licensure or certification. Many states require that students pursuing a career path as a school librarian receive licensure or certification as a teacher in an alternate subject in addition to obtaining certification as a librarian.
In general, students will pursue an accredited bachelor's program prior to receiving certification. Depending on which state they live in, an application for licensure or certification may be available online. Students then submit the completed application and official transcripts to the certification commission in their state. Many states will accept library or teacher certifications from other states, but students who are planning on moving to a different state should check with the certifying agency to verify that certificates are accepted or transferable. All prospective students are advised to contact their state's education board to learn about specific certification or state licensing requirements and ensure that the program they choose is recognized by the state they wish to work in.
School librarians who wish to demonstrate their commitment to the profession and their expertise while possibly qualifying for salary increases might consider pursuing voluntary certification with the National Board for Professional Teaching Standards. Qualified applicants must pass a four-part evaluation process before they are granted a library media certification.
Careers in Library Science
While some online library science degrees provide a solid generalized education in the field, many others offer more specific areas of study for students who are seeking a more specialized career path. In either case, it's important to know that there are many different job opportunities in the library science industry for students to choose. Here is a sampling of career paths that library science degrees can lead to:
Integrated Library System Administrator: This management-style position requires the individual to oversee all of the IT systems used by the library. Responsibilities can include managing internal server problems, website issues, interactive features, and more.
Web Archivist: Most libraries maintain a solid website presence that includes archives of all microfilms, records, documents, and more. A Web Archivist is responsible for transferring hard media into a digital form before uploading it to the library's website for access by the public or other employees.
School Librarian: In addition to assisting students with their academic and research needs, a School Librarian may oversee students' access to videos, computers, and other resources.
Web Services Librarian: A Web Services Librarian leads the management, design, and vision of a library's website to meet the needs of its users, whether staff, faculty, or students of the university or school. This role may work to improve user experience and conduct analysis of the website taxonomy.
Director of Content Acquisition: This role focuses on the accumulation, purchasing, and sharing of resources. Individuals in this position are responsible for locating and obtaining documents, books, and other materials to add to the library as well as overseeing the archiving, cataloging, and availability of those materials.
Library Director: The Library Director is usually the top leadership position. This person oversees and prepares the budget, makes strategic plans, develops policies for service and employment, and organizes fundraisers.
Related Articles
2023 Best Online Master's in Library Science Degrees
Explore the best masters in library science online programs and learn about the variety of degrees available, program requirements, and common courses.
2023 Best Online Master's Degrees in Education
Are you interested in earning an online master's degree in education? Find the best master's degrees in education from our 2023 list of accredited online schools.