2023 Best Online Liberal Studies Degrees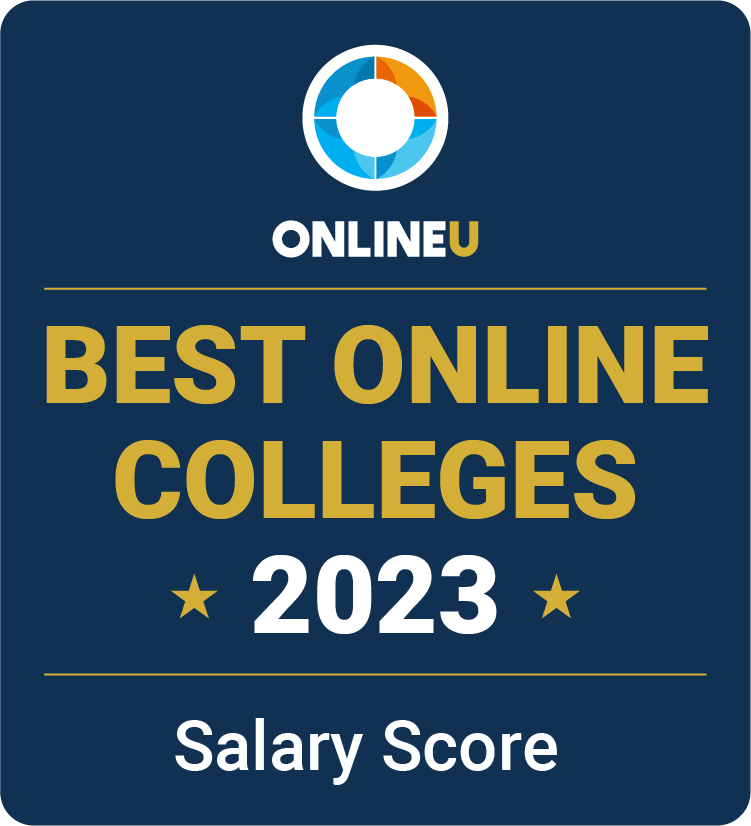 Online degrees in the liberal arts can help us make sense of the world and why the things in it matter through a theoretical approach to learning. You can study interdisciplinary subjects such as history, art, philosophy, English, or law, as well as distinct topics within those disciplines. A degree in the humanities helps develop critical, analytical, and communication skills for personal and professional growth — skills frequently sought by employers. Liberal studies programs are frequently designed for students who have completed some college coursework or hold an associate degree.
View our methodology for more details about our list, or learn about OnlineU.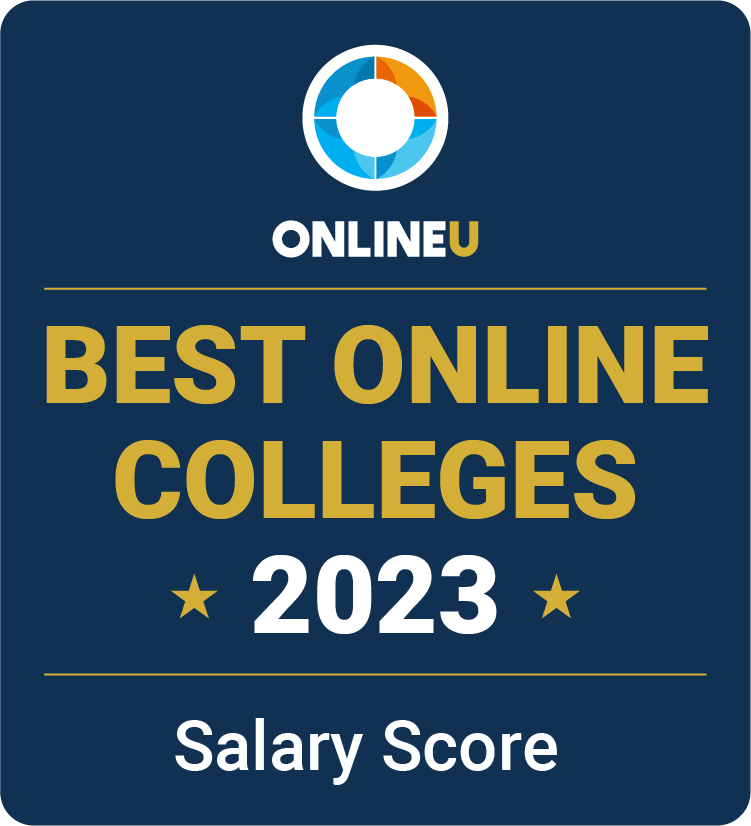 ADVERTISEMENT
Online Liberal Studies Bachelor's Degrees You May Be Interested In

Annual Tuition: $9,600
16 Programs (view all)

Annual Tuition: $12,480
1 Programs (view all)

Annual Tuition: $17,800
3 Programs (view all)
---
2023 Best Online Liberal Studies Degrees
| Rank | School | Salary Score | Median Starting Salary |
| --- | --- | --- | --- |
| # 1 | Thomas Edison State University | | $76,418 |
| # 2 | University of Pennsylvania | 100 | $60,724 |
| # 3 | Drexel University | 100 | $60,242 |
| # 4 | University of Arkansas Grantham | 99 | $56,582 |
| # 5 | Montana State University - Billings | 96 | $51,489 |
| # 6 | Western New Mexico University | 95 | $50,375 |
| # 7 | Purdue Global | 89 | $46,308 |
| # 8 | Hodges University | 89 | $46,081 |
| # 9 | Texas Tech University | 86 | $45,043 |
| # 10 | Texas Woman's University | 86 | $44,994 |
Overview of Online Liberal Arts Degrees
What Is a Liberal Studies Major?
An online liberal studies degree can help you become a well-rounded professional with a broad understanding of the world around you. Pursuing an online bachelor's degree in liberal studies helps you gain an understanding of the inner workings and common motivations of human beings. Students who pursue liberal arts are introduced to various concepts from history, philosophy, literature, and the arts, as well as how these interests have impacted the trajectory of mankind. Students who pursue a liberal studies degree online learn how to explore key concepts with a critical eye and view important historical events from multiple perspectives.
Students who pursue liberal arts are introduced to various concepts from history, philosophy, literature, and the arts, as well as how these interests have impacted the trajectory of mankind.
While students can pursue an online bachelor's degree in liberal studies without any prior college experience, this degree program is also common for students who already have some college credit. Some schools that offer a liberal arts major allow you to transfer credits from other institutions in order to complete your bachelor's degree online.
Some online liberal arts degree programs online are even competency-based or self-paced, meaning you have some flexibility in how and when you learn. Many also let students dive into their coursework without taking any additional college entrance exams or having to meet a minimum GPA requirement prior to enrollment.
Liberal Arts vs. Liberal Studies: Are They the Same?
As you compare schools to find the best online liberal arts degree, you may have noticed that some institutions say "liberal arts," while others say "liberal studies." Fortunately, you do not need to worry about how various programs are titled one way or another. Mostly, these terms are used interchangeably, and both degree programs offer similar curriculum and entry requirements.
Why Is Liberal Studies Important?
Liberal studies programs help students gain a broader understanding of people and the world around them. Education in liberal arts also prepares students to think critically about the problems of the world as well as potential solutions — especially when it comes to cultural awareness, the environment, foreign policy, social justice, and ethics.
This is why students who pursue a liberal studies degree online are prepared for entry into a wide range of fields. While this degree program does not necessarily tie to a specific career or industry, the lessons imparted can help anyone become a more thoughtful, determined employee. If you have a specific career in mind, check out our career finder tool to help you plan your educational pathway.
Common Courses for Liberal Studies Degrees Online
Students who pursue an online liberal studies degree will need to take a broad range of courses in many fields of study. Ultimately, the best online liberal arts degrees are designed to encompass a wide range of subjects — from the humanities to history, philosophy, and science.
Courses to look for in an online liberal arts degree program include the following:
This course teaches students the basics of reading and writing in the academic world. Students learn about academic discourse and the art of rhetoric, all while studying famous writings from ancient times up to our recent past. A research paper may be required to complete this course. For those who want to dedicate themselves to this subject, they may consider an online writing degree instead.
Sometimes called historiography, art history is the historical study of aesthetic objects and art and visual expression throughout the ages. Liberal arts majors often take a class in art history, but online degrees in art history are also available at many colleges.
Anthropology classes involve the study of human behavior, human biology, cultures, societies, and linguistics as they relate to the past and present. If students find that this subject peaks their interest the most, they can always change their major to anthropology.
This course helps students understand the way people view the world and how viewpoints have changed over thousands of years based on cultural shifts and major historical events. Philosophy teaches students to ask some of the most important questions of all time, including those surrounding existence, knowledge, reason, and values. There are also online philosophy degrees available for those most interested in this discipline.
While curricula may vary from school to school, humanities classes touch on numerous topics of interest in humanistic inquiry that require critical exploration. Overall, a liberal arts curriculum aims to impart knowledge about how we, as humans, have lived in the past, relate to one another, and build cultures and societies.
What Is a BA in Liberal Studies Good For?
The skills you can gain through a humanities degree can benefit almost any career.
Specifically, you may be interested in occupations that are in demand, have high job growth, and have high salary potential. While the U.S. Bureau of Labor Statistics (BLS) finds that liberal arts majors earn a $54,000 annual median salary, which is $9,000 less than all other occupations, some jobs pay significantly more and require the skills you can acquire with a liberal arts degree. For example, art directors earn a $105,180 annual median salary and require a bachelor's in this field.
Here are some of the jobs you may pursue with this degree after completing a liberal arts program at the bachelor's level:
Median Annual Wage:
$73,080
Job Growth:
-4% (decline)
Editors are charged with planning and reviewing content that can be published across various mediums. Not only do they check for spelling and grammar errors, but they verify facts and make sure each piece of content offers the most comprehensive or entertaining story angle. While many editors work for newspapers or magazines, some work for online publications or professional organizations.
Median Annual Wage:
$60,660
Fundraisers work for various organizations and nonprofits with the goal of helping them raise money to keep their operations running. Some types of fundraising also strive to find money for specific objectives, such as funding medical research or providing services to people in need. Either way, a liberal arts degree helps students take on many of the qualities of an effective fundraiser, including empathy and compassion.
Median Annual Wage:
$65,740
Loan officers help consumers get the financing they need, whether they are hoping to purchase a home, finance a car, or borrow money for other needs. While an online bachelor's degree in liberal studies or another field can help students get started in this field, on-the-job training is required as well.
Median Annual Wage:
$68,230
Market research analysts use their knowledge and experience to forecast trends among consumers who may purchase a product or service. They typically use statistical software to compile and analyze data, and they prepare reports their clients can use to set up targeted, data-driven marketing campaigns. According to the Bureau of Labor Statistics (BLS), market research analysts typically need a bachelor's degree in business, communications, or a social science field to get started.
Public Relations Specialists
Median Annual Salary:
$67,440
While a degree in public relations can help you get started in this career, bachelor's degrees in social science fields, liberal studies, or communications can also work. Professionals in this field help their clients maintain a positive public image, and they deal with all forms of media on their behalf. Public relations specialists complete tasks such as writing press releases, helping their clients draft communications, and maintaining their social media accounts.
Is a Liberal Studies Degree Worth It?
Humanities degrees are worth it as long as you keep several factors in mind. You'll need to consider your interests, financial situation, and career goals. You'll also want to consider the time available to invest in your education daily. If you've been working for a while and are looking for faster job growth and development opportunities, a certificate program may be a viable option that takes less time and money.
As with making any major life decision, it helps to carefully weigh the pros and cons of earning a humanities degree and how it may affect your career:
Potential Benefits
You'll develop professional skills that employers often value. No matter which humanities major you choose, there are opportunities to develop interpersonal, communication, analytical, and critical thinking skills, which employers need, and cultural insight into people of diverse backgrounds. These skills can help you work in teams, make decisions, find and solve problems, and see the bigger picture.

A liberal arts degree can be self-enriching. The insight you can gain by studying the humanities can be helpful in your personal life and career. As you learn about the human experience, you may become more empathetic and compassionate towards others as you begin to make sense of the world. This knowledge can strengthen your relationships and give you a better understanding of yourself.

A liberal studies degree is highly transferable if you plan on attending graduate school. Because of the broad range of courses offered, you can develop a basic understanding of several subject areas, which may prove invaluable if you pursue a master's degree. This knowledge can also help you hone in on one specific area to study as you move forward with your education.
Potential Disadvantages
A humanities degree doesn't prepare you for a specific job. This is the biggest drawback of a humanities degree. You may have heard the term "Jack of all trades, master of none." This can apply to a humanities degree because while you'll study several subjects, none may prepare you for one specific job. As a result, you may graduate feeling like you've learned a lot but are unprepared to enter the workforce because you lack specific technical skills.

Employers may not see or understand the value of your education. In addition, recruiters and hiring managers may be unfamiliar with the skills gained through a humanities degree. While these skills are invaluable and may help you develop professionally, it may take extra effort to frame your resume, interviews, and any online profiles such as those on LinkedIn to prove how applicable and transferable your skills may be.

You may have a greater chance of experiencing unemployment. According to the latest American Academy of Arts and Sciences study, younger graduates in the arts (ages 23 to 32) and older humanities and arts graduates (ages 48 to 59) experienced higher unemployment rates than undergraduate degree holders in other majors.
FAQs about Online Liberal Studies Degrees
Is a Liberal Studies Degree Useless?
---
An online liberal arts degree can be as worthwhile as any other bachelor's degree. Your results depend on factors like how hard you study in school, the types of experiences you are able to gain as part of your degree program, and the positions you apply for after you graduate.
If you ask people you know, you'll also find that many people with bachelor's degrees wind up working in fields that are not related to their degree at all. That said, earning a bachelor's degree can help you get your foot in the door in any number of rewarding positions, at which point you'll receive more training and build your experience as time goes on.
Can You Teach With a Degree in Liberal Arts?
---
To work as a teacher at grade school or high school, you'll need to complete a teacher education course in addition to your bachelor's degree program. According to the BLS, public school teachers are also required to have a state-issued certification or license.
An online liberal studies degree can also help you begin a career as a postsecondary teacher. Although, you'll need a master's degree, at minimum, to teach at community colleges and a PhD or doctoral degree to teach at the collegiate level.
What Is Considered a Humanities Degree?
---
A humanities degree is an undergraduate or graduate degree in a major such as culture and ethnic studies, history, language, literature, philosophy and ethics, and religion. You'll examine what motivates us as human beings, how our environment and the social constructs we create have a social impact on our lives, and how we express ourselves through language and art throughout history.
What Else Should You Consider?
When choosing a liberal arts degree program, there are several factors to consider — your education is a serious financial investment and time commitment that should not be taken lightly.
Accreditation
Attending an institutionally accredited school is strongly encouraged because it shows that the school has passed a voluntary peer review process to ensure programs, operations, and administrative practices meet high academic standards of excellence. Some disciplines within humanities may also be programmatically accredited by industry or other professional organizations to ensure the program meets industry standards.
Cost
Numerous affordable degree options are available in this field because most U.S. public and private colleges and universities offer these degrees. To help you decide which to choose, consider your career goals and salary expectations to determine your potential return on investment. The BLS provides median salaries in its Occupational Outlook Handbook for almost 800 occupations and is updated annually.
Online or On-Campus
If you choose to attend online, you'll want to consider whether programs are delivered synchronously or asynchronously, technology requirements, and — possibly most importantly — your learning style. Studying online takes strong organizational, time management, and prioritization skills. .
Student Reviews
Students review college experiences, which can provide valuable insights into a school's reputation and help you choose a program. If you can't find any reviews, a program advisor may be able to connect you with former students and graduates who may be willing to speak with you.
Resources for Liberal Arts Majors
Why Trust Us?
60,000 Degrees Researched Annually
20,000 Hours Spent on Research Annually
Launching Rankings Since 2009
Meet our team