2023 Best Online Bachelor's in Journalism Degrees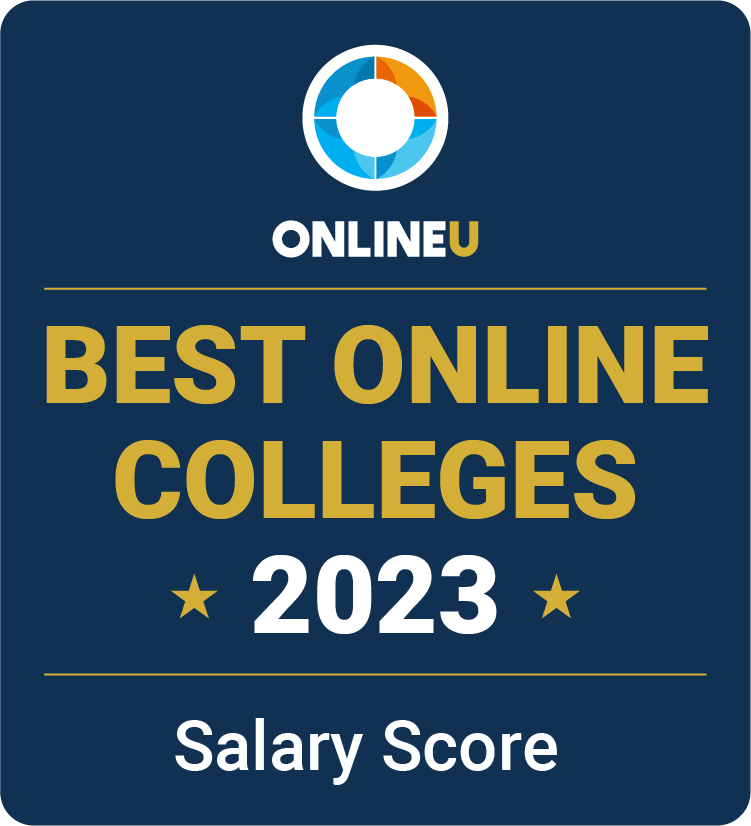 In our digital age, journalists need to be literate in online media production, mass media communications, and online audience engagement. Getting your online bachelor's degree in media journalism can help you pursue a career investigating and reporting news that can profoundly impact the public. The Bureau of Labor Statistics expects the field of media communications and journalism to grow 14% by 2030, which is significantly faster than the average 8% growth across all occupations. If you're interested in a journalism career, a bachelor's degree can help set you up for success in this ever-growing field.
View our methodology for more details about rankings or learn more about OnlineU.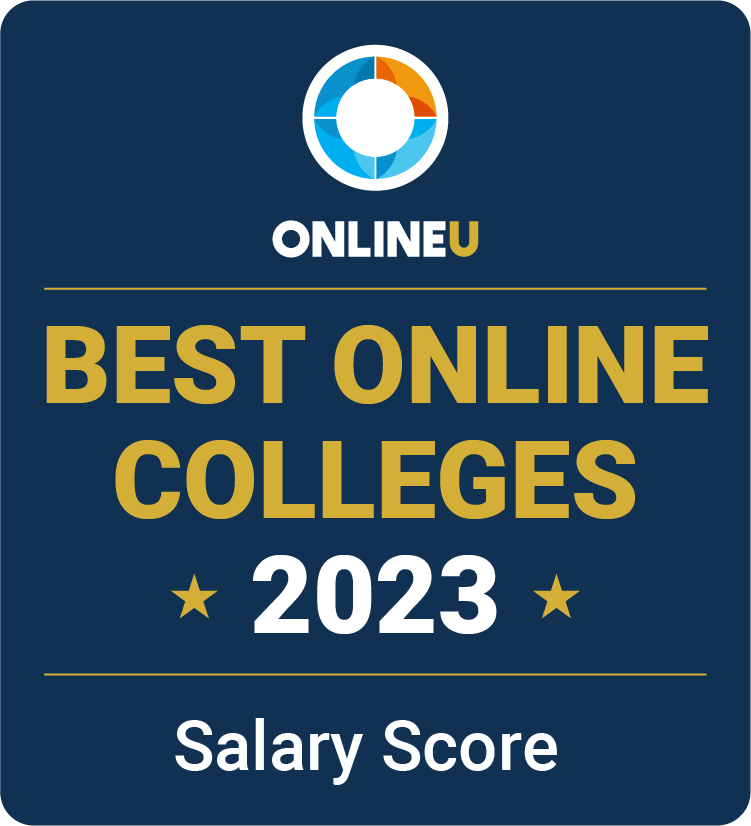 ADVERTISEMENT
Online Journalism Bachelor's Degrees You May Be Interested In

Southern New Hampshire University Online

Annual Tuition: $17,800
2 Programs (view all)

Annual Tuition: $11,700
2 Programs (view all)
---
2023 Best Online Bachelor's in Journalism Degrees
#1
University of Florida
Salary Score:
Median Starting Salary:
Locations:
Accreditation:
The University of Florida (UF) is a large, public university in Gainesville that offers an online Bachelor of Science in Journalism: Sports & Media. This program requires 124 credits and typically takes four years to complete with a full-time schedule. UF emphasizes diverse subject matter, including traditional and new media platforms. The major offers the following classes: Multimedia Sports Reporting, Sports Communication, and Sports Media Law, all of which help prepare students for a career in a related field. Alumni often pursue careers such as tv/telecom reporting, social media management, or photojournalism.
UF students use Canvas to access their online coursework. The program is fully online, and distance learners have access to all of UF's student resources.
#2
Pennsylvania State University - World Campus
Salary Score:
Median Starting Salary:
Locations:
Accreditation:
The Pennsylvania State University - World Campus (Penn State World Campus) is a large, public institution. Their Bachelor of Arts in Digital Journalism and Media focuses on journalism, telecommunication, visual media, and media management. This degree requires 120 credits and includes courses, such as Principles of Multimedia Journalism, Law of Mass Communication, and Digital Media Metrics. It may take approximately four years to graduate with a full-time schedule. Penn State World Campus prepares students to work as writers, content producers, marketing specialists, and more.
At Penn State World Campus, students use Canvas to access their coursework, which is 100% online. Students have access to all university resources.
#3
University of New Mexico
Salary Score:
Median Starting Salary:
Locations:
Accreditation:
The University of New Mexico (UNM) is a large, public institution offering online and in-person degrees. Their online Bachelor of Arts in Journalism and Mass Communication is an accelerated program that requires 120 total credits. While UNM recommends that students enter with most of their general courses already completed, the program requires that 50% of a student's credit hours are completed at UNM. This major offers diverse classes, such as Persuasive Communication, History of Media, and Multimedia and Visual Communication. Only one class is required and can be completed at any time: US and Global Diversity and Inclusion. This online bachelor's prepares students for careers, such as creative directors, advertising copywriters, or social media managers.
At UNM, students use Blackboard to access their coursework, and their synchronous classes are fully online. Additionally, UNM provides online students with access to their student resource centers and university library.
#4
SUNY College at Oswego
Salary Score:
Median Starting Salary:
Locations:
Accreditation:
The SUNY College at Oswego (SUNY Oswego) is a medium-sized, public university. It offers a Bachelor of Arts in Broadcasting and Mass Communication, which requires that students already have an associate degree or 60 transferable credit hours. This online program is designed to train students in mass media industries and media production, and it can be completed in two years with a full-time schedule. Core classes include Media Economics, Critical Thinking & Public Speaking, and Broadcast News Writing. Graduates may go on to work in fields such as audio and visual production, broadcast journalism, and copywriting.
SUNY Oswego students access their coursework through Blackboard, a digital learning platform. Coursework is 100% online, and distance learning students have access to an Academic Planning Coordinator, the Help Desk, and all university resources.
#5
Colorado State University - Fort Collins
Salary Score:
Median Starting Salary:
Locations:
Accreditation:
Colorado State University - Fort Collins (CSU) is a large, public university that offers an online Bachelor of Arts in Journalism and Media Communication. This degree requires 120 credits, including an internship and a capstone course. CSU's journalism bachelor's degree focuses on foundational communication skills and digital technology. Through classes like Media in Society, Online Storytelling & Audience Engagement, and Web Design and Development, this major prepares students for careers in news writing, marketing, and video production.
CSU uses Canvas to connect students to their classes, which may be synchronous or asynchronous. CSU provides online students with university resources, as well as Linkedin Learning and the Universal Music Library.
Online Journalism Degree Overview
Online bachelor's degrees in journalism are highly versatile and help students develop core skills in critical thinking, research, narrative writing, and public communication. Journalists play a key role in a healthy democracy and in society today by keeping the public informed.
Journalism is especially important because it should be written in the public interest and ideally should be protected from corporate or government intervention, or used for political or financial gain.
An online bachelor's in journalism and mass communications will prepare students for careers in public communication through newspapers and magazines, newsletters, radio and television, documentaries, social media, or photojournalism.
Some programs might offer specializations in areas such as digital journalism, data, or sports coverage. Many journalists opt to double major or minor in reporting areas including health, science, environmental science, political science, social justice, or specific communities.
Journalism Program Requirements
Online bachelor's degrees in journalism typically require the equivalent of around 120 semester hours, or 4 years of study. Such programs can be found at a variety of public and private colleges and universities.
Most schools require a high school diploma or GED for admission as well as letters of recommendation and application essays. Students may also be asked to submit SAT or ACT scores, depending on the school.
After completing an online journalism bachelor's degree, some students may go straight into the workforce. Others may pursue a master's degree in journalism or another field to further their careers and their journalism expertise.
Curriculum
Online bachelor's degrees in journalism include general education requirements as well as journalism-specific classes. For Bachelor of Arts degrees, general education classes usually include math, science, social science, and the arts and humanities. While a Bachelor of Science is less common for journalism students, BS degrees usually require more math and science-heavy general education classes.
Online journalism courses often include news writing, mass media law, ethics for journalists, and photo and video editing. Students also usually complete a capstone course and an internship, allowing you to gain experience in your field as you pursue your degree. Online students can often complete internships with newspapers or publications in their local area or remotely.
What Can You Do With a Journalism Degree?
Many students who pursue an online journalism degree look to standard forms of media in hopes of entering the field as a newspaper, television, or magazine reporter. However, with the ever-expanding world of new media and digital media, a wide variety of careers are available to those who graduate with a journalism degree. The following are some career options for journalism graduates, with employment data from the Bureau of Labor Statistics.
Journalism Careers
---
Major strides and advances in new media have opened up a wide pool of tools and career opportunities to those interested in a journalistic career. This demanding field requires commitment and diligence to be successful. Prospective journalism students would do well to interview local professionals about industry trends, typical work days, and other industry-related issues before deciding if journalism is the right career path.
Online Broadcasting Degrees
For those interested in working in front of or behind the news camera, a broadcast journalism degree may be the right fit. With behind-the-scenes career options that include writing, editing, and producing, or center stage careers as a news anchor, broadcast journalism programs provide technical and practical experience.
The diversity of the program affords students the ability to combine critical thinking and masterful storytelling to reach diverse audiences through ethical reporting.
Bachelor's coursework includes newsgathering fundamentals, media research and analysis, television news reporting, and information graphics and visualization.
Applicants usually need to submit their high school transcripts or GED information, along with any previous college transcripts. Some schools might also require SAT or ACT scores and letters of recommendation.
This degree, along with an internship, is a good choice for students pursuing positions as news anchors, reporters, content writers, station managers, or production assistants.
A master's program in broadcast journalism allows students to choose a specialty area such as long-form audio and video documentaries, online multimedia news production, or app creation, among many others.
A doctoral degree in broadcast journalism may prepare a professional for the field of academia and administration, as well as positions in media entities, strategic communication firms, and corporations. Master's and doctoral degree students complete a thesis or a dissertation respectively.
What Else Should You Consider?
Students looking for an online degree in journalism should only apply at accredited schools. If a school has accreditation, it means it is continuously reviewed by an approved third-party organization to make sure the college and its programs meet academic standards.
If you go to a college without accreditation, you won't be able to use federal financial aid to help pay for your degree. You also won't be able to transfer your credits or go to graduate school at an accredited college. Every college on our website is accredited by an approved agency to help students find quality schools that will help them advance their career.
It's also important for students to consider what their professional career goals are when choosing a bachelor's degree.
Journalism is a great program for those who enjoy writing for the general public, but it also requires rigorous fact-checking, a high level of accuracy, and attention to detail. It can also be intense at times when covering breaking news or writing on a tight deadline.
One of the most important things you can get out of a journalism degree is writing samples. Students should be sure their program offers opportunities to have their work published, typically by working on a student newspaper, magazine, or online publication.
An internship component is also critical for journalism students. Those who graduate with no work experience and limited writing samples will likely struggle to find a job after college.
FAQs About Journalism Degrees
Is a Journalism Degree Worth It?
---
Whether or not a degree in journalism is worth it depends on your professional and personal interests, financial situation, and other factors.
There are many pros and cons to earning a degree in journalism. It is a competitive industry and the job tends to be fast-paced and stressful at times. It can also be difficult to get a job in a traditional newsroom as the industry is changing rapidly, and news reporters are often underpaid.
However, there are many upsides to the versatile degree. A bachelor's in journalism can open the door to a wide variety of other jobs. It's closely related to careers in marketing, social media, copywriting, editing, and other careers that might be more highly paid.
Journalism graduates learn critical thinking, analytical skills, are often highly adaptable, and can write clear and concise copy for the general public. These strengths are in high demand across many different sectors, from business to healthcare. They also usually finish their program with a robust portfolio of writing clips and work experience that will help them get a job after college.
Ultimately, students will need to closely consider if a journalism degree aligns with their professional goals and how important a financial payoff will be for them. Students who are ready to roll up their sleeves and work hard will likely benefit from and enjoy a bachelor's in journalism program and a varied career after college.
Do You Need a Journalism Degree To Be a Journalist?
---
You do not need a journalism degree to be a journalist. Some journalists might earn their degree in other areas such as political science, communications, English, or environmental science. However, it will likely be difficult to get a job at a newspaper or magazine without work experience, which is difficult to get without a bachelor's degree.
How Long Does a Journalism Degree Take To Earn?
---
A bachelor's degree in journalism takes about four years of full-time study to complete. Students who have previous college experience or an associate degree can often cut down that time by transferring their credits.
What Is the Career Outlook for Journalists?
---
While traditional journalism jobs for reporters and editors are on the decline, there are a wide variety of growing jobs that journalism majors are well-prepared for. More and more journalists are working for nonprofit organizations, content writing for websites, or working in marketing and public relations.
Skills in computer coding, data analytics, social media management, and search engine optimization will make journalists more employable. Specializing in healthcare reporting, environmental science or climate reporting, technology, politics, economics, or social justice can also help journalists boost their employability.
Why Trust Us?
60,000 Degrees Researched Annually
20,000 Hours Spent on Research Annually
Launching Rankings Since 2009
Meet our team
Related Articles
2023 Best Online Creative Writing Degrees
Pursue your passion with an online creative writing degree by choosing one from our 2023 list of the best options based on popularity.
2023 Best Online Bachelor's Degrees in the U.S.
Earning an online bachelor's degree can vastly expand your career options and earning power. We've ranked the best colleges by alumni salaries.