2022 Best Online Bachelor's in Journalism Degrees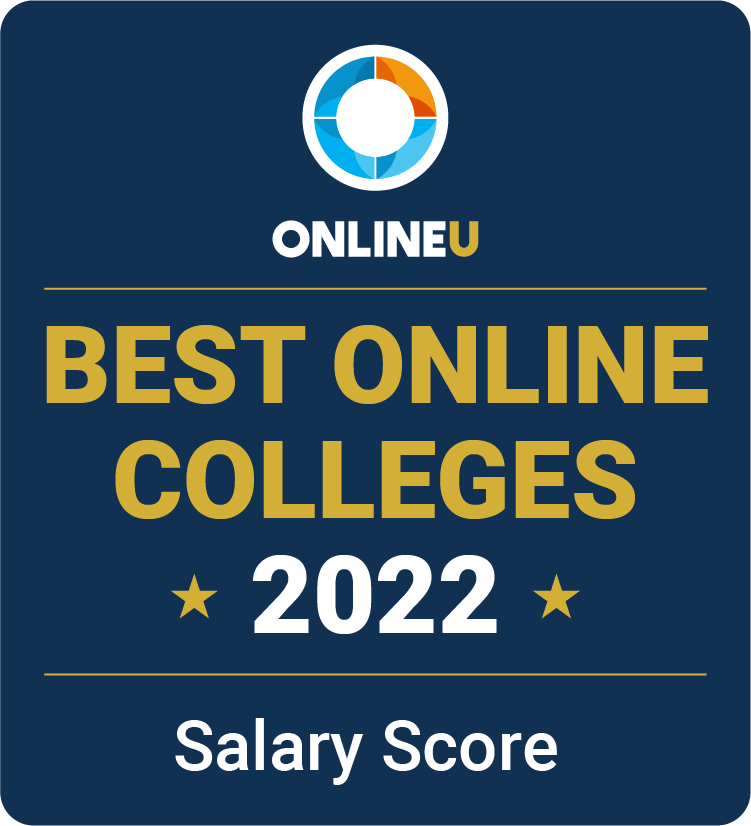 In our digital age, journalists need to be literate in online media production, mass media communications, and online audience engagement. Getting your online bachelor's degree in media journalism can help you pursue a career investigating and reporting news that can profoundly impact the public. The Bureau of Labor Statistics expects the field of media communications and journalism to grow 14% by 2030, which is significantly faster than the average 8% growth across all occupations. If you're interested in a journalism career, a bachelor's degree can help set you up for success in this ever-growing field.
View our methodology for more details about rankings or learn more about OnlineU.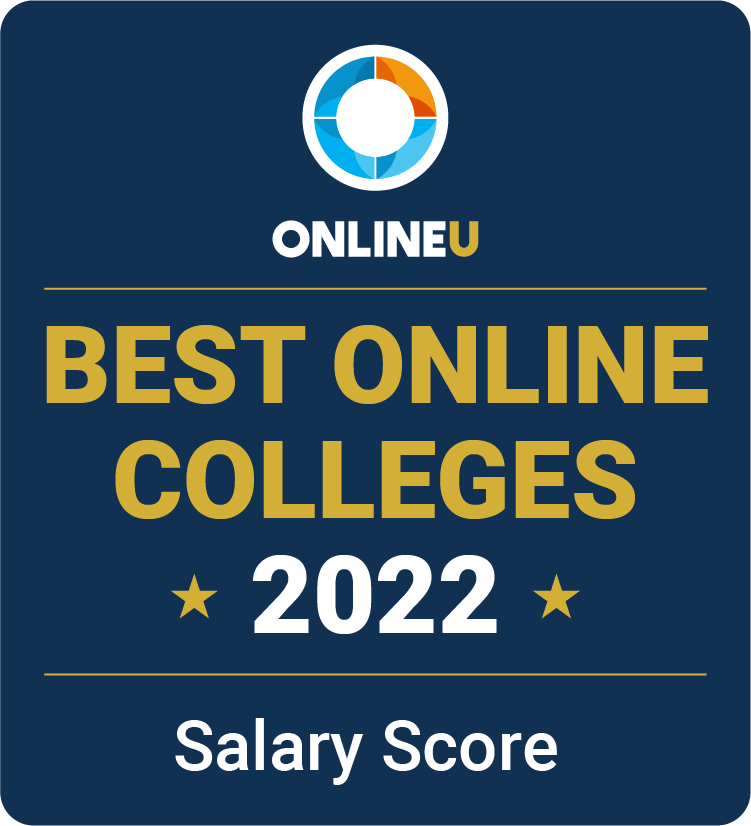 ADVERTISEMENT
Online Journalism Bachelor's Degrees You May Be Interested In

Southern New Hampshire University Online

Annual Tuition: $17,800
2 Programs (view all)

Annual Tuition: $11,700
1 Programs (view all)
---
2022 Best Online Bachelor's in Journalism Degrees
#1
University of Florida
Salary Score:
Median Starting Salary:
Locations:
Accreditation:
The University of Florida (UF) is a large, public university in Gainesville that offers an online Bachelor of Science in Journalism: Sports & Media. This program requires 124 credits and typically takes four years to complete with a full-time schedule. UF emphasizes diverse subject matter, including traditional and new media platforms. The major offers the following classes: Multimedia Sports Reporting, Sports Communication, and Sports Media Law, all of which help prepare students for a career in a related field. Alumni often pursue careers such as tv/telecom reporting, social media management, or photojournalism.
UF students use Canvas to access their online coursework. The program is fully online, and distance learners have access to all of UF's student resources.
#2
Pennsylvania State University - World Campus
Salary Score:
Median Starting Salary:
Locations:
Accreditation:
The Pennsylvania State University - World Campus (Penn State World Campus) is a large, public institution. Their Bachelor of Arts in Digital Journalism and Media focuses on journalism, telecommunication, visual media, and media management. This degree requires 120 credits and includes courses, such as Principles of Multimedia Journalism, Law of Mass Communication, and Digital Media Metrics. It may take approximately four years to graduate with a full-time schedule. Penn State World Campus prepares students to work as writers, content producers, marketing specialists, and more.
At Penn State World Campus, students use Canvas to access their coursework, which is 100% online. Students have access to all university resources.
#3
University of New Mexico
Salary Score:
Median Starting Salary:
Locations:
Accreditation:
The University of New Mexico (UNM) is a large, public institution offering online and in-person degrees. Their online Bachelor of Arts in Journalism and Mass Communication is an accelerated program that requires 120 total credits. While UNM recommends that students enter with most of their general courses already completed, the program requires that 50% of a student's credit hours are completed at UNM. This major offers diverse classes, such as Persuasive Communication, History of Media, and Multimedia and Visual Communication. Only one class is required and can be completed at any time: US and Global Diversity and Inclusion. This online bachelor's prepares students for careers, such as creative directors, advertising copywriters, or social media managers.
At UNM, students use Blackboard to access their coursework, and their synchronous classes are fully online. Additionally, UNM provides online students with access to their student resource centers and university library.
#4
SUNY College at Oswego
Salary Score:
Median Starting Salary:
Locations:
Accreditation:
The SUNY College at Oswego (SUNY Oswego) is a medium-sized, public university. It offers a Bachelor of Arts in Broadcasting and Mass Communication, which requires that students already have an associate degree or 60 transferable credit hours. This online program is designed to train students in mass media industries and media production, and it can be completed in two years with a full-time schedule. Core classes include Media Economics, Critical Thinking & Public Speaking, and Broadcast News Writing. Graduates may go on to work in fields such as audio and visual production, broadcast journalism, and copywriting.
SUNY Oswego students access their coursework through Blackboard, a digital learning platform. Coursework is 100% online, and distance learning students have access to an Academic Planning Coordinator, the Help Desk, and all university resources.
#5
Colorado State University - Fort Collins
Salary Score:
Median Starting Salary:
Locations:
Accreditation:
Colorado State University - Fort Collins (CSU) is a large, public university that offers an online Bachelor of Arts in Journalism and Media Communication. This degree requires 120 credits, including an internship and a capstone course. CSU's journalism bachelor's degree focuses on foundational communication skills and digital technology. Through classes like Media in Society, Online Storytelling & Audience Engagement, and Web Design and Development, this major prepares students for careers in news writing, marketing, and video production.
CSU uses Canvas to connect students to their classes, which may be synchronous or asynchronous. CSU provides online students with university resources, as well as Linkedin Learning and the Universal Music Library.
Online Journalism Degree Overview & Career Information
There are a variety of online degree and certificate programs available for those interested in pursuing a career in journalism. Online degrees in journalism include associate degrees, Bachelor's of Arts in Journalism, Master's of Arts in Journalism, and online journalism certificate programs. Some journalism degrees are part of a Bachelor's of Arts in Communication, which encompasses not only journalism but broader communication topics.
Those seeking entry-level positions in the field of journalism may be interested in obtaining an online associate degree in journalism, which can be completed in two years, or completing an online certificate program, which can be finished in one year. A Bachelor's of Arts in Journalism is a four-year degree program that will provide a broader liberal arts educational background while focusing on journalism. A Master's of Arts in Journalism will require an additional two years of coursework after completing a bachelor's degree but will provide more specialized training.
Journalism programs teach students to write, edit, and report articles for broadcast or publication. Classes also include media and ethics and basic business concepts, such as advertising, communications, marketing, and public relations. A degree or certificate in journalism will prepare students for a variety of careers in media. Students obtaining a degree in journalism may enter the workforce prepared with skills in communication, research, writing, and reporting.
Online Bachelor's Degrees in Journalism
An online bachelor's degree in journalism can help prepare students for careers in print, online, and broadcast journalism.
Curriculum
Almost every online bachelor's degree in journalism will have a liberal arts component in addition to journalism-specific coursework. General education requirements typically include courses in math, science, social science, and the arts and humanities. Classes that are specific to journalism often include writing and the ethics of reporting as well as broader topics such as web development, and photo and video editing. Some schools offer internships, allowing you to gain experience in your field as you pursue your degree.
Program Requirements
Online bachelor's degrees in journalism typically require the equivalent of around 120 semester hours, or 4 years of study. Such programs can be found at a variety of public and private colleges and universities. Most schools require a high school diploma or GED for admission as well as letters of recommendation and application essays. Students may also be asked to submit SAT or ACT scores, depending on the school.
After completing an online journalism bachelor's degree, some students may go straight into the workforce. Others may pursue a master's degree to further their careers and their journalism expertise.
The Importance of an Accredited Online Journalism Degree
The Accrediting Council on Education in Journalism and Mass Communications ( ACEJMC ) provides accreditation to journalism and mass communication programs. Programmatic accreditation from ACEJMC helps to ensure that a journalism degree program offered by a college or university meets established standards. The curriculum of journalism and communications degrees can vary from school to school. Attending a school that has been ACEJMC-accredited ensures that you are receiving a degree that meets or exceeds the quality level set forth by the ACEJMC.
Regional accreditation is also important to look for when deciding which school to attend. Agencies that offer regional accreditation have been approved by the United States Department of Education and they work to ensure that entire academic institutions are meeting nationally agreed upon standards for higher education. Attending a regionally accredited school will make you eligible for federal financial aid and will help to ensure that you can transfer credits between institutions of higher education.
Online Broadcasting Degrees
For individuals interested in working in front of or behind a broadcasting camera, a broadcast journalism degree may be the right fit. With behind-the-scenes career options that include writing, editing, and producing, or center stage careers as a news anchor, broadcast journalism programs provide technical and practical experience. The diversity of the program affords students the ability to combine critical thinking and masterful storytelling to reach diverse audiences through ethical reporting.
Bachelor's coursework includes newsgathering fundamentals, media research and analysis, television news reporting, and information graphics and visualization. Applicants typically must submit documentation of high school transcripts or GED, SAT or ACT scores, and letters of recommendation. This degree, along with an internship, is a good choice for students pursuing positions as news anchors, reporters, content writers, station managers, or production assistants.
Professionals with three or more years of experience may pursue a graduate degree. A master's degree program allows individuals to choose a specialty area to focus on, including long-form audio and video documentaries, online multimedia news production, or app creation, among many others. A doctoral degree in broadcast journalism may prepare a professional for the field of academia and administration, as well as positions in media entities, strategic communication firms, and corporations. Master's and doctoral degree students complete a thesis or a dissertation respectively.
Careers in Journalism
Many students who pursue an online journalism degree look to standard forms of media in hopes of entering the field as a newspaper, television, or magazine reporter. However, with the ever-expanding world of new media, a wide variety of careers are available to those who graduate with a journalism degree.
Editor
Editors are often employed by newspapers, magazines, and publishing companies to oversee the overall content and quality of work submitted by reporters and writers. Many times, editors assign stories or articles to their contributors and proceed to suggest new directions in the piece or shape a developing story with new ideas. They are also often responsible for making sure finished work is presented without mistakes and that it meets all necessary guidelines. In addition to checking the work of others, editors may submit their own articles or stories for publication. As mass media steadily expands, there is a growing need for editors at online magazines and newspapers.
News Analyst
News analysts often work closely with editors. They advise journalists about trending subjects and the bigger picture of a story. Analysts work with editors to shape a newspaper or news program with interesting content that will hold audience attention. They often weigh public interest in a story with the media's obligation to keep the public informed of current events. News analysts may also write their own columns or appear on the broadcast to directly share their insight on current events with the public.
Reporter
Journalists working on the front lines to gather news often either work on regular beats or take assignments from an editor. Reporters follow up on stories, conduct interviews, gather facts, and produce quality research that is transformed into stories by editors and staff writers in the newsroom. Broadcast news reporters, however, often directly deliver their research and findings to the audience via remote broadcasts.
Public Relations Specialist
Publicists manage publicity for individuals, businesses or corporations. The majority of pubic relations specialists handle multiple clients in a private practice. Their primary functions are to present a positive public image for the individual or business, generate press coverage, and serve as a bridge between clients, media, and the public. A successful publicist manages campaigns, writes press releases, and performs a variety of other public relations functions.
Major strides and advances in media have opened up a wide pool of tools and career opportunities to those interested in a journalistic career. This demanding field requires commitment and diligence to be successful. Prospective journalism students would do well to interview local professionals about industry trends, typical work days, and other industry-related issues before deciding if journalism is the right career path.
Frequently Asked Questions About Journalism Degrees
What is the career outlook for journalists?
The demand for new journalists is admittedly declining. Due to major shifts in the news media industry, including many mergers and the rise of the internet, news media outlets are now able to consolidate their resources, which means fewer jobs for journalists. However, the skills and knowledge acquired while pursuing an online degree in journalism are transferable to many other professions. The ability to research, analyze, and synthesize information and to effectively communicate are extremely useful, especially for careers in marketing and communications.
How much can I expect to earn as a journalist or reporter?
According to O*NET Online, professional reporters earn an annual median salary of $49,300. Demand for journalists is projected to grow at an average rate of about 5-10% over the next eight years.
Why Trust Us?
60,000 Degrees Researched Annually
20,000 Hours Spent on Research Annually
Launching Rankings Since 2009
Meet our team
Related Articles
2023 Best Online Creative Writing Degrees
Pursue your passion with an online creative writing degree by choosing one from our 2023 list of the best options based on popularity.
2023 Best Online Communications Degrees
Compare the best online bachelor's degrees in communications from accredited schools based on tuition and alumni salary data.