2023 Best Online International Business Degrees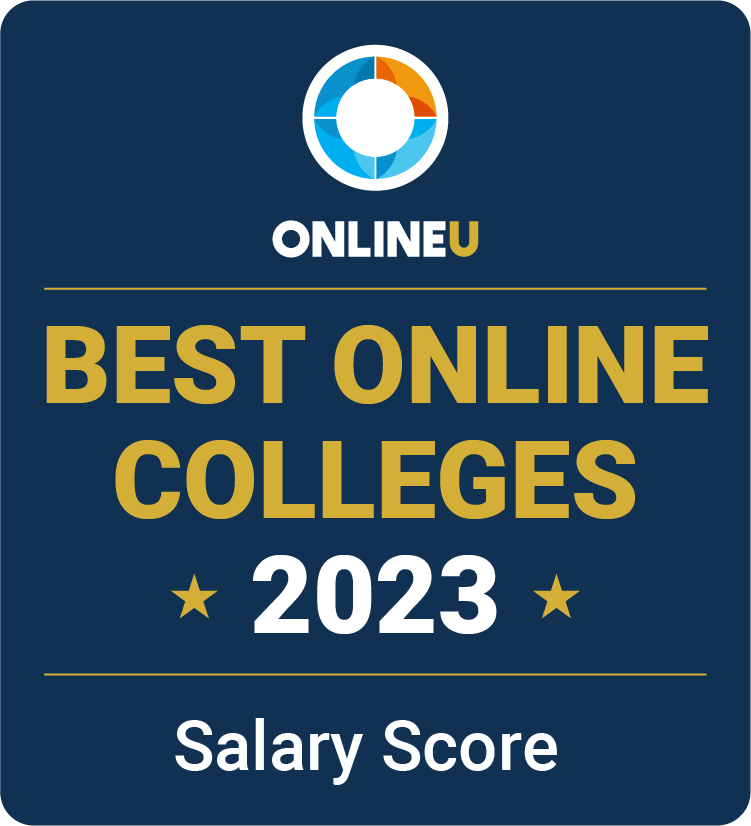 With today's world becoming more complex and connected, international business savvy ensures organizations thrive in the global market. An online bachelor's degree in international business can help you develop diverse skills in areas such as communications, marketing, and management, which are necessary to help companies remain competitive in our fast-paced world.
We've ranked our list by online enrollment so you can find programs popular with students who share your interests and goals. View our methodology for more details about our list, or learn more about OnlineU. If you're still exploring your options, our list of the best online business programs can help broaden your search. Additionally, we've identified the highest paying business degrees to help you set realistic salary expectations when planning for the future.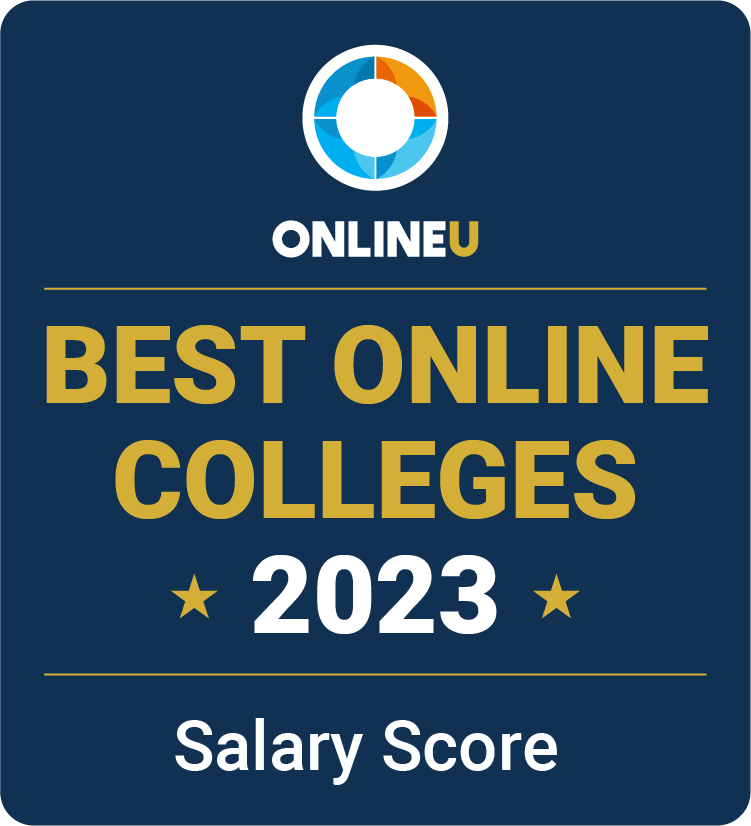 ADVERTISEMENT
Online International Business Bachelor's Degrees You May Be Interested In

Southern New Hampshire University Online

Annual Tuition: $11,700
2 Programs (view all)

---
List Of Accredited Online International Business Schools
| School | Online Enrollment | Annual Tuition |
| --- | --- | --- |
| Southern New Hampshire University Online | | |
| American Public University System | 37,335 | $7,324 |
| Liberty University | 34,092 | $11,700 |
| Arizona State University | 33,410 | $24,413 |
| Purdue Global | 28,447 | $14,358 |
| Columbia Southern University | 14,364 | $6,600 |
| Florida International University | 10,922 | $18,963 |
| St. Petersburg College | 10,306 | $9,286 |
| Thomas Edison State University | 9,475 | $9,856 |
| Keiser University | 7,362 | $21,008 |
| Bellevue University | 7,352 | $7,851 |
| Park University | 5,473 | $11,190 |
| Columbia College | 5,425 | $23,498 |
| Troy University | 4,633 | $13,520 |
| Fort Hays State University | 4,411 | $15,360 |
| Northern Arizona University | 4,346 | $26,516 |
| Northwestern State University of Louisiana | 3,643 | $19,556 |
| Utah Valley University | 3,217 | $16,570 |
| Regent University Online | 3,146 | $18,620 |
| Colorado Christian University | 3,040 | $33,434 |
| University of Houston - Downtown | 2,649 | $16,916 |
| State College of Florida - Manatee - Sarasota | 2,090 | $11,606 |
| Upper Iowa University | 1,872 | $31,685 |
| University of Minnesota - Online | 1,626 | $22,257 |
| University of Houston - Victoria | 1,605 | $16,909 |
Overview of Bachelor's in International Business Degree Programs
With an estimated value of $179 trillion as of December 2021, the global marketplace is poised for further growth. That expansion brings an increased demand for business professionals who understand international markets and the nuances of the business environment in other countries. An online bachelor's degree in international business can be the first step toward a successful career in one of many industries that span the globe.
If you're interested in launching your career in global business by earning an internationally focused bachelor's degree, you'll find a wide range of opportunities to study on campus or online. Although international markets can be complex, bachelor's degree programs are designed to give you the knowledge and skills you need to thrive in this fascinating, competitive field. Courses offer a strong foundation of business practices and strategies, but always viewed through a global lens.
You'll also have the choice between earning a Bachelor of Arts (BA) degree or a Bachelor of Science (BS) degree, which could influence the program you select. In general, BA programs typically include a few more arts and humanities courses, such as history and literature. BS programs, on the other hand, often put a slightly greater emphasis on math and science courses, including calculus and economics.
Degree Requirements
Admission requirements for international business programs vary by school, but most require a GPA of perhaps 2.5 or higher. When you apply, you'll be asked to provide a copy of your high school transcripts. You may also be required to submit a letter of recommendation from a teacher or supervisor and a personal essay. Some of the more competitive schools may require official ACT or SAT scores.
The typical graduation requirements for an online international business degree include a minimum of 120 credit hours. An internship, which may or may not be required, is a great way to gain real-world experience in business before you graduate. Some schools may also require you to complete a study abroad program, which will give you the chance to live and work in another culture.
Common Courses
In addition to general education courses, an international business program at the bachelor's level will include a selection of required courses and electives. Many of the classes are designed to give you a broader, more diversified view of the world. Below are some of the more common core courses:
International Business Law
In this course, students learn some of the essential laws and regulations governing international business. Usually taught through case studies, topics may include tariffs, international contracts, business formation, and dispute resolution.
To succeed in global business, students must understand the complexities of the world's financial system. Coursework typically covers international banking, foreign currency markets, and international investments.
It's important to know that the marketing campaigns and advertising slogans that work in one country may completely fail if used somewhere else. Although international business students need to learn the universal principles and techniques of marketing, they also need to know how to identify, analyze, and assess the effect of marketing campaigns in regional markets.
This course presents a broad overview of international trade and economic systems. Coursework will explore the forces and factors that drive global economic growth, such as politics, the workforce, natural resources, and technology.
Fluency in a foreign language is a valuable asset for international business professionals. These courses teach students how to communicate effectively in a foreign language, and they also provide insights into the culture, customs, and traditions of the country. Some of the most common options are Spanish, Chinese, and Arabic.
Accreditation
When reviewing your options for online international business bachelor's programs, it is important to consider their accreditation status. Institutional accreditation means that a school's programs, faculty, and services meet national education standards. To ensure the school you have in mind has earned institutional accreditation, you can check the US Department of Education or Council for Higher Education Accreditation directories.
An individual program can also earn accreditation, indicating that the program has been designed to give you the professional skills and knowledge you need. Some undergraduate international business programs may be accredited by either the Accreditation Council for Business Schools and Programs (ACBSP) or the Association to Advance Collegiate Schools of Business (AACSB).
What Can You Do With a Bachelor's Degree in International Business?
With a bachelor's degree in international business, graduates can pursue a range of career options in the international arena. While some may decide to move directly into the workplace, others may opt for additional education.
Further Education
If you're interested in furthering your education in international business, several options are available, including master's and doctoral degrees.
One clear choice would be a general Master of Business Administration, or MBA, which can be earned online. You could also combine your knowledge of multinational business with additional education in a specialization that interests you, such as international business, finance, information systems, or marketing.
Careers In International Business
A business bachelor's degree with a focus on global business can prepare you for many different occupations within multinational and international business organizations. You'll also have the opportunity to work in virtually any global industry.
We rely on the Bureau of Labor Statistics (BLS) to provide job descriptions, salary information, and growth projections for some of the more common business occupations. These include management analyst, wholesale and manufacturing sales representative, human resources specialist, financial analyst, and purchasing agent. The median salaries for these occupations here in the U.S. range from about $62,000-$95,000.
Financing Your International Business Degree
If you're enrolled in an accredited online degree program, you may be eligible for financial aid from several sources. The federal and state governments and the school you plan to attend all provide funding for college students. To find out if you qualify to receive some of this money, fill out and submit the Free Application for Federal Student Aid (FAFSA) online form.
The best types of funding are scholarships and grants, mainly because they generally don't have to be repaid. However, you might need to finance your education with a student loan. The interest on a federal or private student loan can significantly increase the amount you're spending on earning a degree, so be sure to use our student loan repayment calculator to determine the total loan amount before you accept a loan.
Is an International Business Degree Worth It?
When you think about how much time, effort, and money you'll put into completing a bachelor's program, it's only natural to question whether the degree will be worth it. The answer, of course, largely depends on your personal goals and circumstances.
However, if you're fairly certain you'd like to work in larger, multinational or international organizations, this may be a smart choice for you. Coursework will give you a comprehensive foundation in international business concepts and principles. You may also gain a global perspective on business by participating in study abroad programs and internships. In short, a bachelor's degree with an emphasis on international business may give you a competitive advantage over other job candidates with a general business degree and a similar amount of work experience.
FAQs About Online International Business Degrees
How Long Does It Take To Get an Online International Business Degree?
---
The amount of time it takes to complete an international business degree online depends on the program and credit load. Bachelor's programs typically require the completion of 120 credit hours. Full-time students are often able to earn their degree in about four years, but part-time learners may need five years or longer.
Can You Get an International Business Degree Online?
---
Yes, there are many online international business degree programs available, and our list of programs above may help you find the best option for your needs. Online programs provide the same courses and learning outcomes as traditional on-campus programs. However, distance learning formats may give you greater flexibility in your schedule, especially synchronous courses that allow you to log in and study on your own schedule.
Is an Online International Business Degree Hard?
---
What's challenging for some may be easy for others, so the difficulty of an online international business degree depends on the individual student. Most programs require a combination of general education and major-specific courses, as well as internships or study abroad experiences. In a business program, learning activities often involve a lot of research and writing, some higher-level math and data analysis, and public speaking.
Will I Travel a Lot With an International Business Degree?
---
The amount of travel involved in your career depends on your role and your employer. Some career paths, such as international marketing, global sales, or import/export management, may require extensive travel. You may find yourself traveling to one city or region frequently or to many different destinations.
How Is an International Business Degree Different From a General Business Degree?
---
A general business degree focuses on exploring business fundamentals as they operate in typical domestic markets. An international business degree incorporates all of this information, but also includes an understanding of global markets and international finance. Graduation requirements may also include a foreign language.
Bottom Line
With so many business organizations crossing borders and spanning continents, a bachelor's degree in business is sure to open the door to an almost limitless set of career possibilities. But if you want to stand out in a crowded sea of business graduates, you might want to consider majoring in international business. Multinational organizations are likely to appreciate the global perspective you have to offer.