2023 Best Online Degrees in Interior Design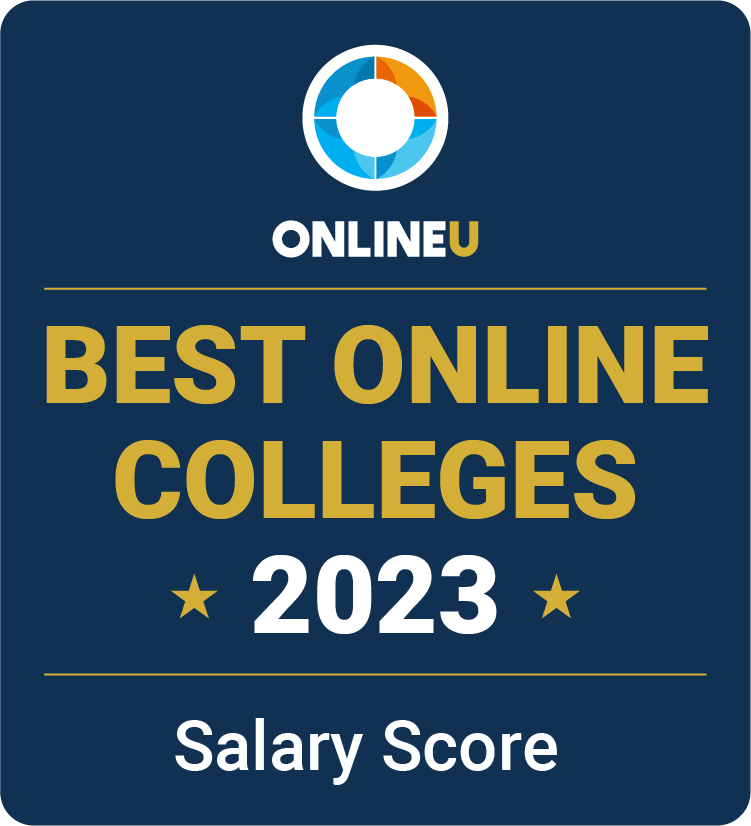 Students interested in the intersection between design, functionality, and safety in interior spaces should consider a career in interior design. Our list of online schools highlights the best options for interior design degrees online. Interior designers work with architects, engineers, construction managers, and clients to design spaces. They may be required to read blueprints in addition to using computer-aided design (CAD) and building information modeling (BIM).
View our methodology for more details about our list or learn more about OnlineU. You can also check out some related online bachelor's programs, such as architecture, landscape design, and art design.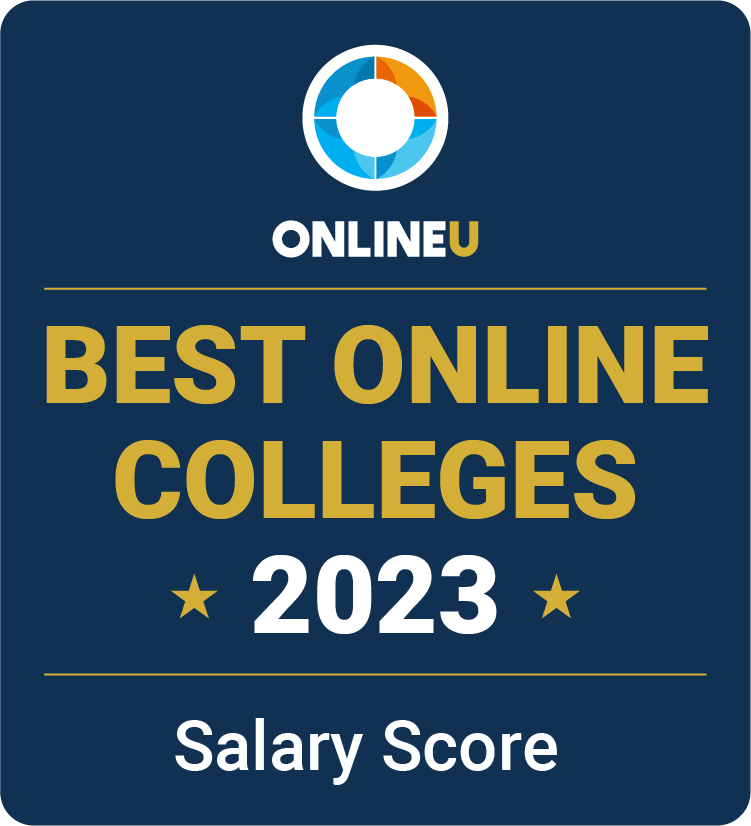 List Of Accredited Online Interior Design Schools
Overview of Online Bachelor's Degrees in Interior Design
An online Bachelor of Fine Arts in Interior Design can give students the skills and experience necessary to plan appealing and functional spaces that meet a broad range of needs. Interior design majors learn the fundamentals of designing residential and commercial spaces, from lighting and functional space planning to designing blueprints. They also gain an understanding of how people use spaces and how to meet the physical, psychological, social, and economic needs of different types of people and clients.
Most bachelor's degrees in interior design require 120 to 132 credit hours and take four years to complete when enrolled full-time.
Students often need to complete an internship where they work for an interior design or architecture firm to gain real-world experience in their field. While there might be in-person requirements, online students can usually complete their internship at a firm in their area.
Programs also might require capstone classes and have students put together a finished portfolio of their work to send to employers during their job search.
Interior Design Courses
Students in an interior design program will take online courses in general education requirements such as English and social sciences and electives based on their personal and professional interests.
Core interior design classes will cover areas such as design principles, color theory, lighting, commercial and residential design, architectural basics, building regulations, and zoning codes.
Here are some common classes interior design students will take:
Architectural Visualization
Architectural visualization teaches students the language and tools used by professionals when designing interior spaces. This class will cover drafting techniques and tools such as AutoCAD, a computer-aided-design program used to create floor plans.
Materials play a key role in creating beautiful spaces. This class explores the main materials used by interior designers and how to choose them. Students will learn about color theory, textiles, and finishes.
Construction and methods classes cover the basics of architectural systems so that interior designers can work closely with their building and design teams. Students will learn about building the foundation, floors, and walls, as well as techniques and materials, zoning laws, and regulations.
Sustainable design is an important component of modern architecture and interior design. Coursework will explore the philosophies behind today's environmentally friendly building design and how to incorporate sustainability into projects through material selection and design techniques.
What Can You Do With an Interior Design Degree?
Interior designers can specialize in designing spaces for many different kinds of buildings. They might work with individual clients to design their homes, healthcare, restaurants and hotels, colleges and universities, commercial spaces, and offices. Potential specializations include kitchen and bath design, sustainable design, or accessibility.
More than half of interior designers work for themselves or work for specialized design companies, according to data from the Bureau of Labor Statistics (BLS). Some interior designers work for architecture or engineering firms, furniture stores, or in wholesale trade.
Interior designers earn a median salary of $60,340 per year and tend to earn the most when working for architecture and engineering firms. Those who work for furniture stores tend to earn lower salaries, with a median of $48,790 per year.
While interior design isn't necessarily a high-demand field, the BLS projects that around 8,200 jobs should open up each year as current designers retire or change career paths.
What Else Should You Consider?
When choosing an online degree in interior design, there are a few important factors to look for and think about. Choosing the program that best fits your needs means thinking about whether that degree will help you meet your professional goals, be respected by employers, and fit in your budget.
Licensure and Certification
Depending on where you live, you might need to become licensed to be a professional interior designer. Some states require licensure to be an interior designer, while in others, you can work without it.
You'll need a bachelor's degree in interior design and two years of full-time work experience to take the National Council for Interior Design Qualification (NCIDQ) exam, which is most commonly used for licensure. If you complete an associate degree, diploma, or certificate program, you'll need three years of full-time work experience to take the test.
California residents take a different exam through the California Council for Interior Design Certification (CCIDC).
After becoming a licensed interior designer, many professionals get certified in their specialty areas, such as sustainable design, lighting, kitchen and bath, or healthcare design. These credentials are awarded through professional organizations like the National Kitchen and Bath Association and can help you distinguish yourself in your field.
The most important thing to look for when choosing an online school is accreditation. Both schools and programs can be accredited, which means an approved organization regularly reviews the school and its programs to make sure they meet academic standards.
All of the schools on our website are accredited to help students find quality online education options. If a school doesn't have accreditation, a degree from that school usually won't be respected by employers or other colleges.
The Council for Interior Design Accreditation (CIDA) is the main programmatic accreditor for interior design degrees, and they do evaluate online programs. Getting a degree from a CIDA-accredited program isn't a requirement for licensure, but it does help make sure the program is up to industry standards.
Is an Interior Design Degree Right for Me?
Interior design is a good fit for people who are detail-oriented, artistic, creative, and have strong visualization skills.
You can build on these abilities during your degree program, but it's important for students to know that interior design combines the creative skills necessary to design a room and the technical skills necessary to develop those designs and work with architects.
FAQs About Interior Design Degrees
What Degree Do You Need To Be an Interior Designer?
---
Interior designers usually need a bachelor's degree in interior architecture and design and at least two years of full-time work experience to become licensed. However, you can become licensed with an associate degree, certificate, or diploma and three years of work experience. Some states require interior designers to be licensed. In others, you can work without a license.
How Many Years Is an Interior Design Degree?
---
A bachelor's degree in interior design usually takes four years of full-time study. Some schools offer fast-track options to help students finish their degrees early. If you have an associate degree, you might be able to use those credits toward the first two years of a bachelor's program, which means you could finish your bachelor's in two more years. Students who enroll part-time usually take longer to finish their degree.
Is an Interior Design Degree Worth It?
---
Whether or not an interior design degree is worth it depends on factors like your personal career goals, how much your degree will cost, and what kind of job you plan to get afterward. If your dream is to become an interior designer, then a bachelor's in your field will likely be worth it.
Factoring in cost and potential future salary are both important to figure out if your degree will be worth it financially. Earning a bachelor's degree usually means an increase in salary over time. A bachelor's degree is also necessary to go to graduate school, which usually correlates with another salary increase.
It can also be hard to know how much your degree will cost until you know if you qualify for financial aid, including grants and scholarships. Many colleges offer a net price calculator that can help you factor in potential aid and other funding.
What's the Difference Between an Architecture Degree and an Interior Design Degree?
---
A degree in architecture focuses on how to design entire buildings, while interior design focuses on creating functional and attractive rooms inside the building. Architects and interior designers work closely to create spaces that look good and work for their designed purposes, such as libraries and hospitals.
Related Articles
2023 Best Online Art Design Degrees
Read our list of the best online bachelor's degrees in art and design in 2023. Choose the best online program that fits your needs.
2023 Best Online Graphic Design Degrees
Find the best online graphic design degrees in 2023 from our list of accredited colleges ranked by popularity.