2023 Best Online Bachelor's Degrees in Information Systems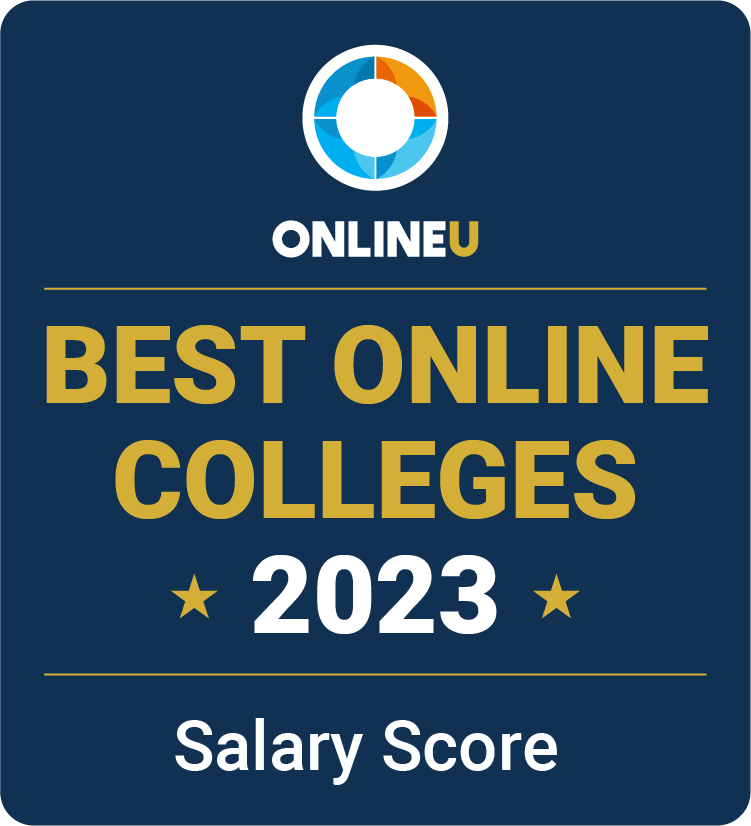 Companies of all types rely on the skills and expertise of information technology professionals to ensure databases and networks run efficiently and safely while keeping the end-user and business goals in mind. An online bachelor's degree in information systems can help students develop the skills necessary to keep pace with 21st-century technological and industry demands. Programs are designed to help students gain up-to-date skills in the most popular and applicable technologies while aiming toward career growth.
We've ranked our list by online enrollment to help you see which schools are popular with students so you can choose the right degree and meet your goals. View our methodology for more details about our list, or learn more about OnlineU.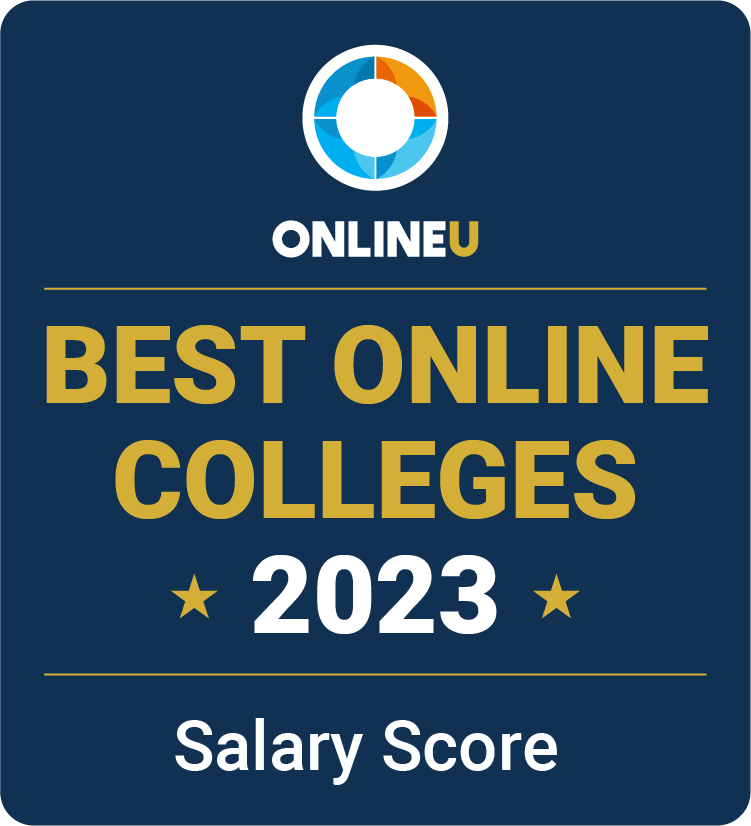 ADVERTISEMENT
Online Information Systems Bachelor's Degrees You May Be Interested In


Annual Tuition: $12,480
2 Programs (view all)

Annual Tuition: $17,800
3 Programs (view all)
---
List Of Accredited Online Information Systems Schools
| School | Online Enrollment | Annual Tuition |
| --- | --- | --- |
| Southern New Hampshire University Online | | |
| University of Maryland Global Campus | 37,793 | $12,336 |
| Liberty University | 34,799 | $11,700 |
| Purdue Global | 32,313 | $14,436 |
| DeVry University | 22,453 | $17,488 |
| Miami Dade College | 19,203 | $9,661 |
| Columbia Southern University | 11,672 | $6,600 |
| Keiser University | 8,500 | $22,000 |
| Bellevue University | 8,150 | $8,310 |
| Saint Leo University Online | 8,138 | $26,050 |
| Seminole State College of Florida | 7,157 | $11,456 |
| Colorado State University Global | 6,897 | $8,400 |
| Old Dominion University | 6,609 | $30,960 |
| Wilmington University | 6,122 | $11,760 |
| University of Houston - Downtown | 5,135 | $17,524 |
| Park University | 5,043 | $12,280 |
| Northwestern State University of Louisiana | 4,905 | $19,460 |
| University of Arkansas Grantham | 4,498 | $8,280 |
| Franklin University | 4,314 | $9,577 |
| Fort Hays State University | 4,138 | $15,870 |
| Columbia College | 3,846 | $23,840 |
| Utah State University | 3,831 | $24,080 |
| Regent University Online | 3,386 | $18,820 |
| Colorado Christian University | 3,342 | $35,436 |
| Baker College Online | 2,657 | $12,420 |
Online Information Systems Degree Overview
Online information systems degrees teach students how to design, manage, and maintain various technologies and platforms that have become crucial to modern business operations. This often includes the study of web application development, IT infrastructure, coding languages, and data security. Alongside technical training, students develop professional skills in organization, communication, and project management that lend to success in team environments. Concentrations may be available in areas such as cybersecurity, data analytics, and software development.
Information systems degrees have steadily risen in popularity for two decades and remain a popular choice for aspiring technology professionals.
Information systems degrees are easily accessible for fully remote students, who can still utilize practical, hands-on learning. This type of online training is meant to prepare students for both on-site and remote careers. Stack Overflow's 2022 Developer Survey showed that 85% of developers work at least partially remotely. Common roles for IS graduates are computer systems analysts, development operations engineers, and database administrators — to name a few options.
Information systems degrees have steadily risen in popularity for two decades and remain a popular choice for aspiring technology professionals. According to the National Center for Education Statistics, degrees in the field of computer and information sciences have grown an average of 8% each year since 2010.
Information Systems Degree Requirements
Information systems degrees at the bachelor's level require prospective students to hold a high school diploma or GED. Some programs may have minimum GPA requirements, while others ask for college entrance exam scores, resumes, or personal essays during the admissions process.
Below is a short list of admissions requirements that online information systems students must always submit:
Fill out the school's online application.

Submit high school and/or college transcripts.
Similar Degrees
Online information systems degrees are a part of the broader computer science and information technology fields. While IS relates more to the use of technology platforms to organize business, several online degrees prepare students for alternative careers.
An online data science degree incorporates the study of large data sets in order to create more efficient business operations by identifying trends.
There's also a data analytics degree, which focuses more on the act of gathering and organizing data sets to solve problems.
An information technology degree is similar to the above mentioned programs because it involves both data collection and analysis to maintain workplace infrastructure.
For students interested in sticking in the field of IS, an online geographic information systems degree is a niche area that allows students to map and analyze the surface of the Earth by measuring its physical characteristics.
Common Courses for a Bachelor's in Information Systems
Once enrolled in an information systems degree online, students need to reach approximately 120 credits to be eligible for graduation. This involves core IT classes and electives along with general education requirements in mathematics, communication, science, and the humanities.
Here's a list of common information systems courses:
Computer Systems Security
Computer systems information, also known as cybersecurity, looks at the fundamentals of data and systems protection. Students learn how to implement security protocols designed to protect user data from outside attacks.
Understanding the ethical use of computers is an important consideration for IS managers, who work with sensitive organizational and user data. This course explores the implications of computer science as they relate to work, personal use, and governing.
This course looks at the functions and viability of cloud computing. Students learn to define fundamental terms, analyze related trends, and examine the businesses that offer cloud computing as a service.
Java is one of the many computer languages used in the development and organization of information systems. In this course, students learn the various functions and design processes of Java that are used to create network applications.
Some information systems' curriculums contain business writing courses, where students learn how to communicate in professional settings. These courses teach students the best ways to communicate technical jargon to organizational leadership.
Are Online Information Systems Degrees Worth It?
Deciding on a career path in information systems is daunting task that involves many pros and cons. Undergoing the rigorous technical training may be worth it for students interested in careers with high earnings potential and job security.
Consider the following pros and cons about getting an information systems degree online:
Potential Benefits
An abundance of job opportunities are available. The Bureau of Labor Statistics (BLS) reports that information systems manager roles are expected to grow at a rate of 16% over the next decade. This is a rate significantly higher than the average career choice.

An information systems specialist may receive significantly higher pay than the average American. The same report from the BLS shows that information systems managers earn a median annual salary of $159,000, which is more than triple the $48,800 median wage for all workers.

You do need to pursue a master's degree to find success in this field. Most jobs in the field of information systems do not require students to have advanced degrees. This means that graduates can expect to find employment after just four years of study.
Potential Drawbacks
Developers spend a lot of time problem-solving. The Stack Overflow report mentioned above notes that 62% of surveyed developers spent more than 30 minutes a day searching for solutions to problems. If you do not enjoy solving complex problems, this may not be the right career choice for you.

Technology professionals are often tasked with learning new systems. A 2021 Harvard Business Review survey showed that the average technology employee spent over 22 hours per year learning new software programs. If you are interested in this field, you must also feel committed to the prospect of being a lifelong learner.

The work can feel mentally draining. In a 2023 poll from Bind, an anonymous job messaging site, software engineers said they are often distracted by mundane tasks. This led to only 45% of workers staying focused for less than four hours a day.
What Jobs Do People Get With Information Systems Degrees?
Many information systems graduates pursue careers in big tech, government, and healthcare. Organizations in these industries rely on IS professionals to manage their infrastructure and protect their data.
Below is a list of commonly held roles in information systems shown alongside employment data from BLS:
Annual Median Salary:
$99,270
Computer systems analysts examine the existing infrastructure within an organization in order to find ways to improve its flow and function. They also use their communication and writing skills to create user manuals and technical guides for other employees.
Annual Median Salary:
$80,600
The role of a network administrator is to maintain computer networks, such as a local area network (LAN), wireless local area network (WLAN), and virtual private network (VPN). Their work also includes network security and hardware installation. Network administrators can work in nearly any industry that utilizes the internet as the primary facet of their business.
Annual Median Salary:
$102,600
Cybersecurity analysts are also known as information security analysts. Their job is to implement security standards to protect networks and computer systems from cyber attacks. These measures are of vital importance to safeguard an organization's private information. Cybersecurity analysts also investigate incidents and create company wide data protection policies.
Annual Median Salary:
$101,000
There's an ever-growing number of software databases used by today's businesses. Database engineers are responsible for maintaining, organizing, and securing these systems. This includes cataloging user accounts, updating permissions, developing loss prevention measures, and optimizing software workflow.
Computer Support Specialist
Annual Median Salary:
$57,910
Computer support specialists, otherwise known as technical support, are responsible for ensuring that a company's software, hardware, networks, and technology platforms are functioning properly. They also provide support to customers. The reported data is related to an entry-level role, however bachelor's degree holders may be able to pursue management positions overseeing computer support staff.
FAQs About Online Information Systems Degrees
What Is a Degree in Information Systems?
---
An online degree in information systems explores the application of technology in business, including principles of data/network organization, security, and design.
How Long Does an Information Systems Degree Take To Earn?
---
The length of time it takes to complete information systems degrees online depends on how many credits students have already earned through an associate degree or related bachelor's degree. When starting from scratch, bachelor's degrees take approximately four years of full-time study, but it often takes students longer than they expect.
What Is the Difference Between an Information Systems Degree and an Information Technology Degree?
---
A degree in information systems explores different ways of utilizing technology to improve the efficiency of a business. A degree in information technology focuses on the technical aspects of computing, including the implementation of the very applications used by information systems professionals.
Is Information System a Good Major?
---
A graduate of an information systems degree online can be confident that their future career will likely feature a higher-than-average salary and plenty of job growth. The expansion of big tech, along with the growing reliance on technology in government, finance, and healthcare, means that information systems majors are likely to have a secure future.
Is Information Systems a High Paying Degree?
---
Information systems earnings are very high on average. According to the BLS, computer and information systems managers earn a median annual salary of $159,000. While this role may require up to five years of professional experience beyond graduation, entry-level positions, such as computer support specialists can still earn graduates a median annual salary of $57,900.
Bottom Line
The study of information systems is dense, mentally taxing, and requires students to learn a range of both technical and teamwork skills. However, the payoff is generally positive. Graduates in this field are often rewarded with high-paying salaries and job security.
There is also a wide range of career options within the field, which allows students to pursue related areas of information systems that interest them the most. This includes careers in cybersecurity, software engineering, and data science — all of which feature transferable skills.