2023 Best Online Human Services Degrees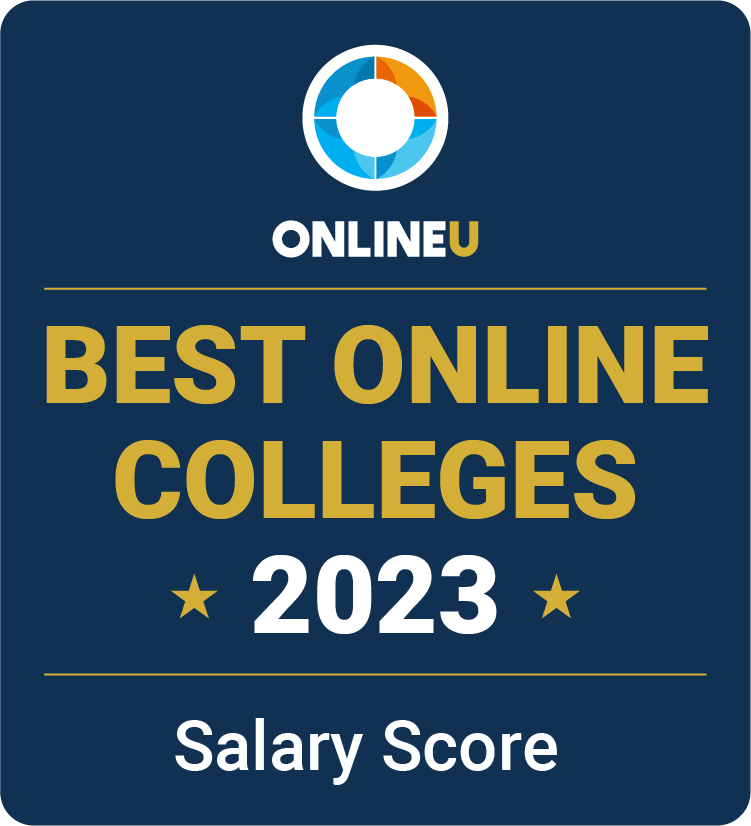 Online bachelor's degrees in human services are intended for people who want to work in social services or community outreach. A typical program has courses on social policy, U.S. ethnic and cultural history, and economics. Instructors usually discuss the roles and ethical responsibilities of human service employees. Graduates of human services bachelor's degree programs online might find jobs as health education specialists, fundraisers or fundraising managers, or social and community service managers at nonprofit organizations or government agencies. Human services degrees may feature a general curriculum or a choice of specialized concentrations, such as health education or child and family services.
Our list of the most affordable human services degrees online may have additional options for you to consider. You might also consider an online bachelor's degree in sociology or social work if you're interested in human services. View our methodology for more details about our list, or learn about OnlineU.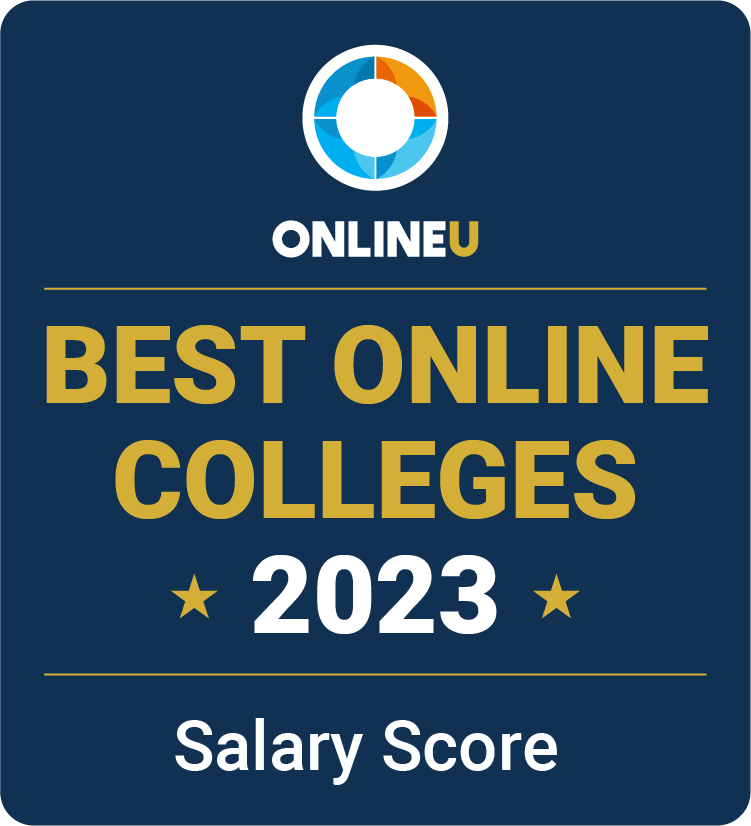 ADVERTISEMENT
Online Human Services Bachelor's Degrees You May Be Interested In


Annual Tuition: $12,480
3 Programs (view all)

Annual Tuition: $17,800
7 Programs (view all)
---
2023 Best Online Human Services Degrees
| Rank | School | Salary Score | Median Starting Salary |
| --- | --- | --- | --- |
| # 1 | Jacksonville State University | | $50,026 |
| # 2 | SUNY Empire State University | 94 | $39,517 |
| # 3 | University of New Hampshire College of Professional Studies | 92 | $38,811 |
| # 4 | Ottawa University Online | 86 | $36,858 |
| # 5 | Fisher College | 81 | $35,767 |
| # 6 | Southern New Hampshire University Online | 75 | $34,785 |
| # 7 | Central Michigan University | 75 | $34,757 |
| # 8 | Colorado State University Global | 69 | $33,791 |
| # 9 | Mercer University | 67 | $33,426 |
| # 10 | University of Wisconsin - Oshkosh | 65 | $33,146 |
What Is a Bachelor's in Human Services Degree?
An online bachelor's degree in human services prepares students to work directly with clients, families, and whole communities to identify their needs and help connect people with local resources and aid.
These degrees usually emphasize increasing access to resources for all community members and promoting equity and social justice through services.
A human services degree is similar to a degree in social work, but there are some key differences. Human services degrees usually don't lead to licensure and often focus on preparing students for a wide range of careers rather than just social work.
Students taking this degree will learn about human behavior and relationships, why people need services and how to provide them, how to assess what those needs are, and diversity and ethics in human services.
Some programs offer specializations, such as child and family services, substance abuse, emergency management, counseling, or health and human services management. Many programs also train students in the administrative side of human services, such as fundraising and program development.
Degree Requirements
Bachelor's degrees in human services usually require 120 credits and are designed to take four years to complete. Students will take required classes in the social sciences and human services, electives based on personal interests, and general education courses in math, science, English, and other areas of study. Most programs require an internship or practicum in a local human services agency.
Courses
Aside from core knowledge in communications and social sciences, human services professionals also need to have a deep understanding of how people work, what types of issues they might encounter in the field, and what needs they can help meet to improve lives.
Here are some common classes in human services programs:
Admissions
Applicants to an online bachelor's degree program will need a high school diploma or GED and transcripts from high school and any previous college courses. Some programs may require SAT or ACT scores, although this is becoming less common, especially for online schools that serve a high rate of adult students returning to education.
Usually, students should start applying for school about 6-12 months before starting their program. Some online schools offer more flexibility and accept applications year-round with multiple start dates throughout the year.
What Can You Do With a Bachelor's in Human Services Degree?
After finishing a bachelor's degree in human services, students can continue on to graduate school or enter the workforce. Continuing education with a master's or doctoral degree can help students get specific jobs, especially those that require a master's degree for licensure, like becoming a clinical social worker or counselor. Students who want to enter the workforce might pursue jobs in social services, education, healthcare, or public administration.
Further Education
Students might go on to graduate school to complete research, gain leadership skills, or pursue a specialization within human services. While a bachelor's degree is enough to enter the field, earning a master's or doctorate will qualify students for advanced positions in management and leadership and may open the door to licensure, depending on what they study.
Master's in Human Services
A master's in human services can open the door to careers in the nonprofit sector, program management, or other upper-level positions that don't require professional licensure. Students may pursue specializations in areas such as organizational leadership, military families, criminal justice, or addiction and recovery. Those who are interested in licensure may also opt for master's programs in social work or counseling, which focus on working directly with clients in a more clinical setting.
Doctorate in Human Services
A doctoral degree in human services might give students the opportunity to focus on organizational management within human services for leadership roles. Doctoral programs can also lead to jobs in academia, higher education, and research.
Careers in Human Services
Bachelor's graduates in human services usually work in social services, often for nonprofit organizations or government agencies. Most often, these professionals are necessary to help facilitate community services, and graduates might work either in administration or directly with community members.
However, these programs also lead to careers in grant writing, fundraising, event planning, marketing, and public outreach. A background in human services can also be beneficial for careers in law, public policy, and advocacy.
Financing Your Bachelor's Degree in Human Services
As college tuition continues to rise, many students are left wondering if a bachelor's degree is worth the investment. However, research from The College Board shows today's students actually pay less on average for college than they did five years ago, after adjusting for inflation.
Cost
The true cost of a degree can be difficult to figure out because most students don't pay the advertised sticker price for tuition. Research from The College Board shows that the average net price students paid after scholarships and grants was less than half of the sticker price for the 2022-23 school year.
In-state students at public universities save the most money. While public universities charged an average of $10,940 in tuition and fees this year, students only paid an average of $2,250. Private nonprofit universities are usually the most expensive option, but those students also save money due to gift aid. Private schools charged an average of $39,400 for tuition and fees, but students only paid $14,630 on average.
Here are some things to consider when budgeting for a degree:
Where you go to school. Tuition and fees are one of the biggest expenses associated with college. Some universities are far more expensive than others, and some have much more aid to give out than others do. As the table above shows, going to a public school in your state tends to be the most affordable option. However, online students often pay lower tuition rates than campus students and can qualify for in-state tuition regardless of where they live at some schools.
Living expenses. Rent and other living expenses add up while you're in college, especially if you aren't able to work as much during the school year. The ability to complete classwork from anywhere with a wifi connection means online students can often save money by living in more affordable areas when possible.
Books and supplies. On average, students spend an estimated $1,250 per year on textbooks and other school supplies. Online students should consider additional costs, such as a laptop computer or webcam. This cost also depends on what program you're in. For example, nursing students may need to factor in the cost of scrubs and footwear necessary for clinicals.
Financial Aid
Financial aid is also a significant factor in the cost of college and varies depending on things like your financial situation, whether or not you are considered financially independent for aid purposes, and where you go to school.
About 85% of first-time, full-time college students use financial aid to pay for college, according to data from the National Center for Education Statistics. This aid usually comes in the form of either gift aid or student loans.
Gift aid is college funding that you don't need to repay as long as you stay in good academic standing. This usually looks like grants and scholarships from the government or your college. Students can also apply for extra scholarships to help pay for their degrees.
Many students use loans to bridge the gap between gift aid and the cost of their degree. Federal student loans tend to be the better option over private loans from colleges or banks because they offer fixed interest rates and more flexible options for repayment, including potential loan forgiveness and income-driven repayment plans.
While taking out loans for college might be intimidating, especially with student loans frequently making headlines, there are a few ways students can make sure they borrow responsibly and keep their debt down.
First, make sure you maximize gift aid. Filling out the Free Application for Federal Student Aid, or the FAFSA, is the most important thing you can do to make sure you get the aid you qualify for.
Then, apply for additional funding. Talk with your school about what scholarships are available and if there is a separate application process. Once you maximize your gift aid, borrow as little as possible to pay for school. It's also important to consider career paths after college to understand how much of your future salary might go to loan repayments and how long it might take you to pay them off. We offer a free student loan repayment calculator to help students with financial decisions.
What Else Should You Consider?
One of the most important considerations for an online degree is accreditation, which signals whether or not a college is legitimate. If a school is accredited, it means it is continuously reviewed by outside groups to make sure it meets academic standards. It also means you can use federal financial aid to pay for your degree there if you qualify.
Online students should also consider their learning style and what they need to succeed in college. Online schools offer different class and program styles to meet the unique needs of online learners.
Some students might want asynchronous classes, where they can watch recorded lectures and review class material on their own time. Others might need the structure of regular virtual meetings via Zoom and other platforms.
Finally, students should consider if a degree in human services is right for them. Working in human services can be extremely rewarding for those who are committed to helping others. However, it can also be a stressful and emotionally draining sector due to the high volume of people in need and a lack of available resources.
Students should do some research into the pros and cons of working in human services and potential career pathways before enrolling.
FAQs About Bachelor's in Human Services Programs
Why Is Human Services Important?
---
Human services play a critical role in society by helping those in need. They provide essentials like food and shelter, aid victims of natural disasters or fires, support military veterans and their families, help formerly incarcerated people re-enter society, treat those with addictions or mental health issues, and support victims of domestic violence. These services improve the quality of life in communities and ensure equal access to resources regardless of race, class, gender, sex, religion, socioeconomic status, or ability to pay.
Can I Get a Human Services Degree Online?
---
Yes, you can get a human services degree online. Today there are a wide variety to choose from. Most bachelor's degrees require 120 credit hours and take four years to finish when enrolled full time. There are also master's degrees and doctorates in human services available online.
Do You Need a Degree to Work in Human Services?
---
While there are job opportunities in human services that don't require a degree, professionals in the industry will usually need at least a bachelor's degree to qualify for higher positions and salaries. There are jobs in human services available for every education level, but many upper positions will require a bachelor's or master's degree.
What's the Difference Between Human Services and Social Work?
---
Social work is just one of many different types of services that fall under the human services umbrella. Social work is usually focused on case management and working directly with families and individuals to improve their lives and connect them with resources. Human services includes social work services alongside other social assistance programs like food banks, homeless shelters, and disaster relief.
Bottom Line
Earning your degree in human services can lead to a successful career that helps others and changes society for the better. Human services is a versatile degree that can be applied in any industry that works with people, especially those in need. Professionals in the industry have a lot of potential for further education and career advancement. While the work can be taxing, the opportunity to make a difference in people's lives could mean a fulfilling career for those who are passionate about helping others.
Why Trust Us?
60,000 Degrees Researched Annually
20,000 Hours Spent on Research Annually
Launching Rankings Since 2009
Meet our team
Related Articles
2023 Best Online Human Resources Master's Degrees
We've ranked the best online master's in human resources degrees for 2023 based on return on investment. Compare schools by tuition and projected alumni outcomes.