2023 Best Online Human Resources Degrees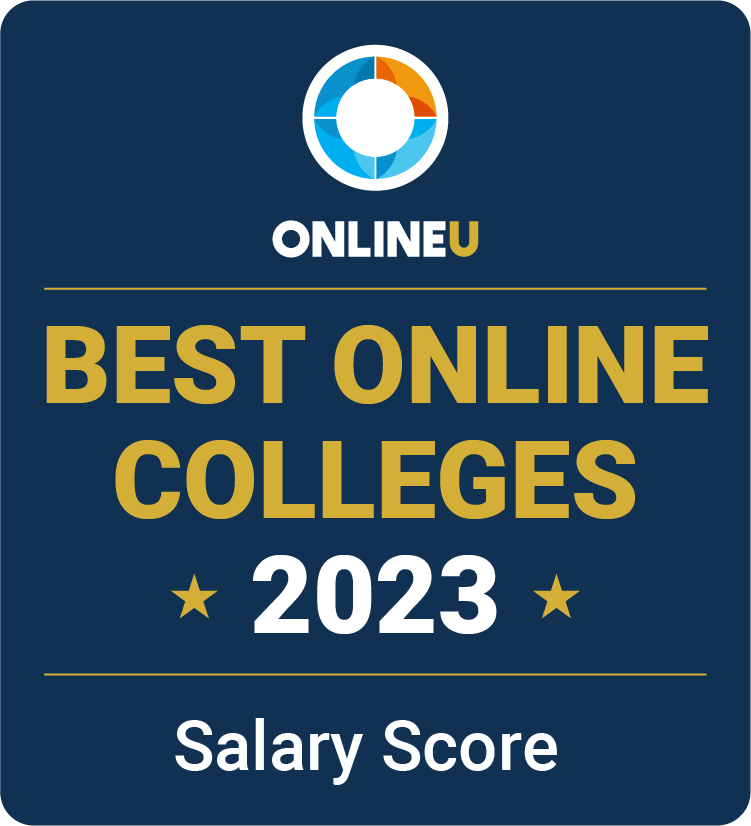 Individuals who enjoy solving problems, building relationships, and improving people's working lives may find their true calling in a human resources (HR) career. Our list of the best online bachelor's programs in HR highlights top schools based on Salary Scores, which focus on alumni earnings with that degree. If you are most concerned about immediate costs, you may also explore our list of the most affordable online HR degrees.
View our methodology for more details about our list, or learn about OnlineU.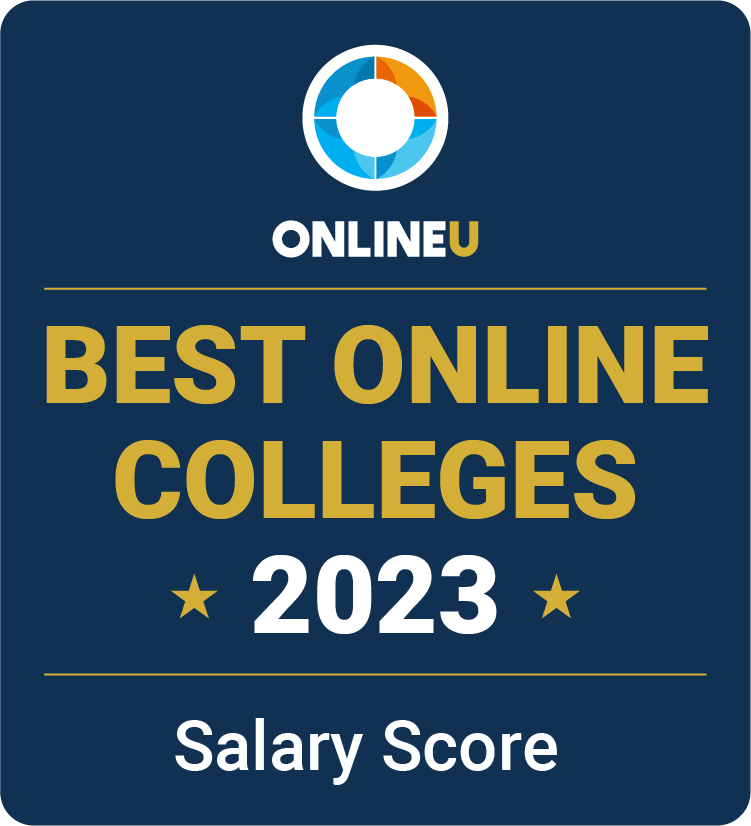 ADVERTISEMENT
Online Human Resources Bachelor's Degrees You May Be Interested In


Annual Tuition: $12,480
1 Programs (view all)

Annual Tuition: $17,800
1 Programs (view all)
---
2023 Best Online Human Resources Degrees
| Rank | School | Salary Score | Median Starting Salary |
| --- | --- | --- | --- |
| # 1 | Waldorf University | | $58,151 |
| # 2 | UMass Global | 97 | $56,794 |
| # 3 | Colorado State University Global | 94 | $55,055 |
| # 4 | Capella University | 90 | $53,132 |
| # 5 | University of the Incarnate Word | 80 | $49,998 |
| # 6 | Bellevue University | 78 | $49,441 |
| # 7 | University of Maryland Global Campus | 76 | $49,149 |
| # 8 | Pennsylvania State University | 75 | $48,779 |
| # 9 | Temple University | 73 | $48,337 |
| # 10 | Thomas Edison State University | 72 | $48,272 |
Overview of Online HR Degrees
Colleges design human resources (HR) degrees to prepare students to run administrative operations for their employers. You can choose from a range of HR degrees online or in person, including some with concentrations that might help you specialize in a particular area during your HR career. Many programs end with an internship to give you practical experience with real-world situations.
HR majors study the critical functions that keep organizations running, including businesses, government agencies, and nonprofits. These functions include hiring and training employees, administering compensation and benefits, creating and enforcing a variety of policies, and overseeing employee relations with management. Students who study human resources gain skills that will allow them to pursue careers hiring, managing, and assisting employees with various legal concerns.
Bachelor's programs in human resources management require four years of study, and the curriculum includes both general liberal arts requirements as well as core classes and electives in HR subjects. HR majors may take classes that cover employee and labor relations, psychology, organizational development, and conflict mediation. Other classes that may be required include information technology, business management, and finance.
Applying
To apply to a human resources bachelor's online, students are often required to submit entrance exams, like the SAT or ACT, as well as a copy of their high school transcript. If students are interested in financial aid in the form of grants, scholarships, or student loans, they should fill out the Free Application for Federal Student Aid (FAFSA) when applying.
Human Resources Certification
Professional certification is a voluntary process whereby you earn an extra credential that you can tour on your resume. Although certification isn't necessary for every job in HR, it may give you an advantage in a future job search.
Students and early-career employees can pursue the SHRM Certified Professional credential, which requires passing an extensive exam on HR practices. You can test for the SHRM Senior Certified Professional designation once you have at least three years of experience and some level of strategic leadership.
Accreditation
Accreditation is a testament to a college's quality and allows it to accept federal financial aid, so it's important to attend an accredited school. Additionally, accredited colleges will only accept transfer credits from schools with the same status. You can find the recognized regional accreditors on the Council for Higher Education Accreditation site.
There is no programmatic accrediting body that formally certifies HR degrees.
There is no programmatic accrediting body that formally certifies HR degrees. But the SHRM has developed the Academic Alignment Program, which is a series of key learning outcomes that it encourages colleges to consider as they write a curriculum. You can search the SHRM's directory of aligned programs, which includes both online and on-campus HR degrees. Graduating from an aligned program helps ensure that you meet the prerequisites for certification in the future.
Online Courses for an HR Degree
Many HR programs contain similar coursework at each level. In general, bachelor's degrees feature introductory courses to the discipline as a whole and to each of its major specializations, such as compensation and recruitment. Although HR professionals often specialize during their careers, most HR degrees are generalist programs — concentrations are uncommon. Master's degrees tend to focus on organizational leadership and HR management.
Below are some common courses in HR bachelor's degrees:
Human Resources Functions
This foundational course exposes students to the inner workings of human resources departments, including what purpose they serve, how they function, and best practices when it comes to HR. Students become aware of the latest developments in HR, including HR software and trends. They will also learn how HR departments can contribute to the overall success of a business or organization.
Employee and Labor Relations
One part of an HR professional's job is to mediate disputes between employees and employers. In some cases, this may involve working with union representatives. In non-unionized workplaces, it may involve addressing employee concerns with an employer. In this course, students learn about best practices when it comes to employee and labor relations.
Whether you are making a decision about hiring contractors, firing an employee, or dealing with employee misconduct situations, as an HR professional, it's important to understand the basics of employment law. While you won't need to understand law to the same extent that a lawyer would, it's important for HR professionals to analyze laws and rights as well as determine how to best comply with them. HR professionals are in charge of coordinating with attorneys to ensure that their company is implementing lawful policies. Courses typically cover legal basics and employment law.
HR professionals are often in charge of recruiting, interviewing, and hiring new talent, as well as making sure employees are happy within an organization. Classes in workforce planning expose students to best practices when it comes to attracting and retaining top talent. Students also learn how to prepare in advance for staffing needs, including analyzing an organization's labor supply, identifying gaps, and working to train or recruit relevant employees.
As those responsible for hiring, firing, and supporting employees, it's essential that HR professionals have strong management and leadership skills. Principles of Management exposes students to topics surrounding communications skills, human behavior, employee training principles, and labor relations. This course also provides practical skills that you can take directly into your first HR job.
Careers Requiring a Human Resources Bachelor's Degree
Students with a bachelor's degree in human resources can pursue a variety of careers related to HR. They may choose to pursue careers directly in human resources, or in adjacent fields, like management.
Below are a few career options for graduates of an online human resources degree:
Annual Median Salary:
$130,000
Human resources managers are in charge of HR departments at businesses and organizations. They oversee recruitment, the interview process, hiring, and training new employees. They also deal with issues, including employee benefits and compensation, staffing issues, strategic planning, and other administrative functions.
Human Resources Specialists
Annual Median Salary:
$64,240
Like human resources managers, human resources specialists oversee HR tasks, like recruiting and interviewing employees. While human resources manager is a managerial role that requires at least five or more years of experience, human resources specialists is an entry-level position in the same field, and students can expect to be hired for this position after graduating.
Compensation and Benefits Managers
Annual Median Salary:
$131,280
Compensation and benefits managers specifically oversee employee compensation and benefits packages. They're responsible for supervising an organization's benefit structures and rates of pay, ensuring that they comply with local, state, and federal regulations. They also ensure that employees get paid on time and are enrolled in any benefit programs that they're eligible for.
Labor Relations Specialists
Annual Median Salary:
$82,010
Labor relations specialists oversee labor contracts and act as a mediator between union representatives and employers. They help businesses navigate the collective bargaining process and ensure that union agreements and HR policies are in sync.
Training and Development Managers
Annual Median Salary:
$120,000
Training and development managers help organizations and businesses appropriately train and support employees in developing new skills. They may be in charge of managing training budgets, overseeing employee training and development, and planning for future training needs. Training and development managers are also responsible for selecting, reviewing, and updating training materials to keep up with industry trends and ensure quality.
Administrative Services Managers
Annual Median Salary:
$101,870
Administrative services managers are responsible for a wide range of office-related tasks, including supervising other administrative staff, overseeing accurate recordkeeping, and assisting in coming up with organizational policies and procedures. In smaller organizations, administrative services managers may also take on other HR-related duties, like payroll and scheduling.
Is Human Resources Schooling Worth It?
Whether or not a degree in human resources is worth it for you depends on a variety of factors, including the cost of your degree, career expectations, and what you hope to get from the degree. Many people with human resources degrees online go on to pursue successful careers in HR or related fields. However, a bachelor's degree may not be necessary for all entry-level positions related to HR, and most jobs provide on-the-job training and experience for new hires.
Consider the following pros and cons about getting your degree in human resources online:
Potential Benefits
Careers in this field can be highly compensated. HR professionals who work their way up to advanced positions — such as human resources manager or compensation and benefits manager — can expect to make over six figures, as the BLS data above indicates.

Human resources is a people-oriented career. If you like getting to know other people and working with a diverse array of employees across an organization, then a career in human resources may be a good fit.

Online degrees are flexible for students with other responsibilities. Whether you're aiming to balance school with work or family responsibilities, completing an online degree in human resources can make it easier to meet all of your obligations.
Potential Drawbacks
A bachelor's degree in human resources may not be necessary to pursue a career in HR. While a degree can certainly give you a leg up on the competition, many entry-level HR positions accept employees with a bachelor's degree in other disciplines besides HR.

You may need to work your way up the ladder. HR professionals have the potential to be highly compensated, but entry-level recent grads tend to make less than employees with several years of experience.

Online degrees can be expensive. While obtaining an HR degree online can make it easier for you to succeed in the career of your choice, it can also be expensive, so you should carefully weigh the financial pros and cons before deciding to pursue a degree.
FAQs About Online HR Degrees
Can I Get a Human Resources Degree Online?
---
Online learning is more popular than ever, and many colleges offer online HR degrees to satisfy the demand for trained professionals. This includes options at every level from certificate to doctorate. If an online HR degree is unavailable at your school, students should consider an online management degree, online psychology degree, or something related to business.
Distance learning provides a different experience from on-campus study. Most notably, your online courses will likely be asynchronous. This means that you don't need to sign in to the learning management system at set times; instead, you watch lecture recordings and post in discussion forums at your convenience. Your program may also feature classes with some synchronous elements, such as live project presentations or class discussions over video conferencing software. Internships will still take place in person.
How Long Does It Take to Get an HR Degree?
---
Is Human Resource Management a Business Degree?
---
Not exactly. A bachelor's degree in business is broader and can encompass functions such as finance, supply chains, and project management. HR degrees tend to focus more narrowly on the core HR competencies. But there is some crossover in the soft skills that the curricula emphasize, including communication, decision-making, and problem-solving.
Can I Get a Career in Human Resources Without a Degree?
---
All available evidence points to the necessity of a degree, from SHRM's site to this explainer on Indeed.com. However, the degree doesn't need to be in HR specifically. You can study a number of subjects that teach broadly applicable skills, including business and communications.
Bottom Line
An HR online degree is a great way for students to prepare themselves for a career in HR. Students learn about best practices and current trends in human resources management. They also strive to gain a holistic understanding of the discipline of human resources as well as practical skills that they'll be able to use in HR internships or jobs going forward.
While a bachelor's degree in human resources, specifically, may not necessarily be required to land an HR job, this degree adequately prepares students for potential careers in a wide range of business-related disciplines.
Why Trust Us?
60,000 Degrees Researched Annually
20,000 Hours Spent on Research Annually
Launching Rankings Since 2009
Meet our team
Related Articles
2023 Best Online Master's Degrees
A master's program can expand your employment options and earning power. Explore our list of the best online master's programs based on alumni salaries.
2023 Best Online Human Resources Master's Degrees
We've ranked the best online master's in human resources degrees for 2023 based on return on investment. Compare schools by tuition and projected alumni outcomes.