2023 Best Online Hospitality Management Degrees
By Margaret Wack | Updated 12/15/2022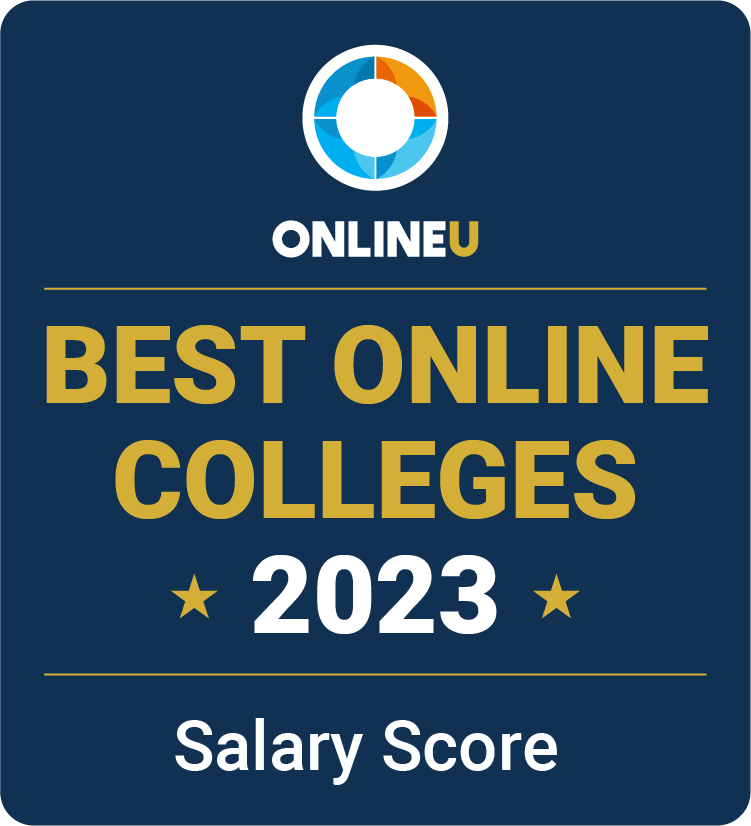 An online bachelor's degree in hospitality management is designed for students who aspire to become a leader in one of the most popular global industries. Those studying hospitality management can expect to explore topics related to business management, marketing, and customer service. Popular courses in a hospitality management degree include Operations Management, Hospitality Law, and Consumer Behavior. To graduate, online students may need to complete a capstone project, seminar, and/or paid work experience. Graduates may go on to pursue careers like operations managers, front office managers, and marketing intelligence associates, to name a few options. If you want to keep your career options more open, an online degree in management is another option.
View our methodology for more details about our list or learn more about OnlineU.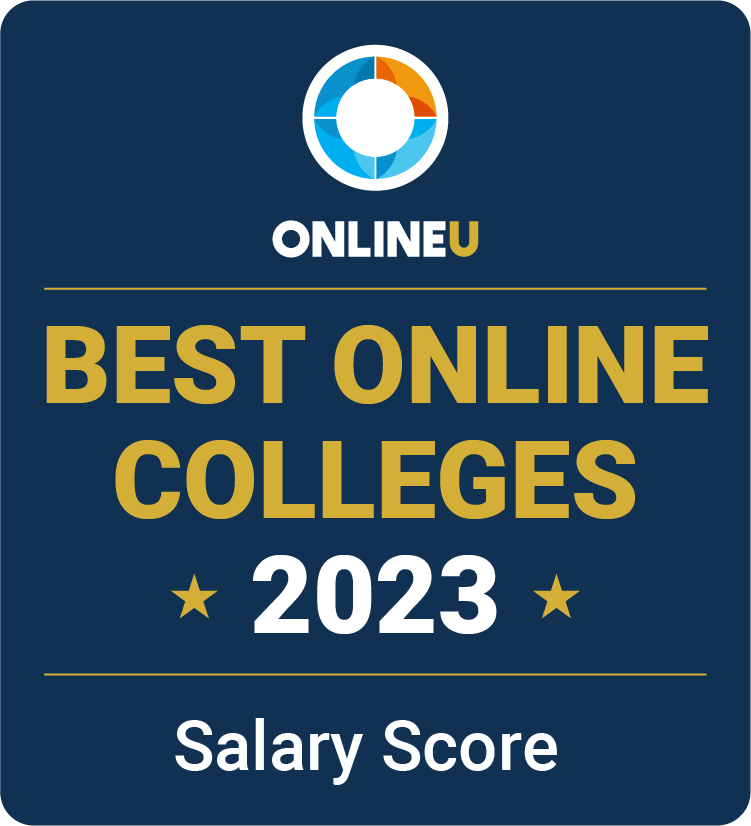 ADVERTISEMENT
Online Hospitality Management Bachelor's Degrees You May Be Interested In
---
2023 Best Online Hospitality Management Degrees
#1
Texas Tech University
Salary Score:
Median Starting Salary:
Locations:
Accreditation:
Texas Tech University (TTU) is a public institution that offers an online Bachelor of Applied Arts and Science in Restaurant, Hotel, and Institutional Management, totaling 120 credit hours. Full-time students can expect to spend four years completing this program. TTU's acceptance rate is 70%, with a graduation rate of 62%.
TTU facilitates asynchronous and synchronous online learning on the learning management system (LMS) Blackboard. The school's bachelor's degree in hospitality management explores various aspects of resorts, restaurants, and hotels. Sample courses include Introduction to Accounting for Hospitality and Retailing, Consumer Behavior in the Service Industry, and Operations Management. Importantly, 1,200 hours of paid work experience are required to graduate. Prospective career opportunities include food and beverage directors, brand analysts, and room voyagers.
#2
California State University - East Bay
Salary Score:
Median Starting Salary:
Locations:
Accreditation:
California State University - East Bay (CSU East Bay) is a public institution offering an online Bachelor of Science in Hospitality and Tourism that totals 120 credit hours. It can take four years to complete the program if students maintain a full-time schedule throughout their studies. The program has three concentration options, which include (1) Event Planning and Management; (2) Food and Beverage; and (3) Lodging, Resort, and Club Management. CSU East Bay's acceptance rate is 73%, with a 66% graduation rate.
CSU East Bay facilitates asynchronous and synchronous distance learning on Blackboard. The program's curriculum helps students develop the skills necessary to advance in the hospitality and tourism industry, with courses that include Professional Preparation, Lodging Management, and Food and Beverage Management. Additionally, students must complete an internship to graduate. Potential careers for alumni include customer service managers, restaurant managers, and directors of human resources.
#3
American Public University System
Salary Score:
Median Starting Salary:
Locations:
Accreditation:
American Public University System (APUS) is a private, for-profit institution offering an online Bachelor of Arts in Hospitality Management, which requires 120 credit hours. It typically takes full-time students four years to complete this program. Students are required to select one of the four concentrations for their degree: (1) Food Service, (2) Meeting and Event Planning, (3) Business and Hospitality Financial Analytics, and (4) Lodging and Tourism. APUS accepts all students who apply, but its graduation rate is considered low at 18%.
APUS students complete online coursework through D2L Brightspace in an asynchronous format, meaning they can study at their own pace. This program helps students develop critical thinking, research, and writing skills to assume leadership roles in the hospitality industry. Sample courses include Foodservice Sanitation, Hospitality Law, and Management Ethics. A senior seminar is also required for graduation. Career opportunities for graduates include accommodation managers, restaurant managers, and human resources officers.
#4
Washington State University
Salary Score:
Median Starting Salary:
Locations:
Accreditation:
At Washington State University (WSU), a public institution, prospective students can pursue an online Bachelor of Arts in Hospitality Business Management requiring 120 credit hours. It can take four years to complete this program if students study full time. The university accepts 80% of applicants, with 65% of students graduating.
WSU facilitates asynchronous and synchronous online learning via the Blackboard LMS. A bachelor's in hospitality management combines business tactics relating to restaurant, tourism, and resort operations. The program's courses are Professional and Career Development for the Business World, Hospitality Systems, and Service Operations. In addition, students are required to finish both a capstone course and 1,000 paid hours of experience in the hospitality industry. Alums may pursue careers like tourism officers, customer service managers, and marketing executives.
#5
West Virginia University
Salary Score:
Median Starting Salary:
Locations:
Accreditation:
West Virginia University (WVU) is a public institution that offers an online Bachelor of Science in Business Administration - Hospitality and Tourism Management, which totals 120 credit hours. Full-time students can complete this program within four years. WVU's acceptance rate is 84%, and it has a 60% graduation rate.
WVU's online students complete coursework, which is delivered asynchronously and synchronously, on Blackboard. The program's curriculum focuses on the marketing aspects of the hospitality and tourism industry. Sample courses are Buyer Behavior, Customer Relationship Marketing, and Services Marketing. In order to graduate, students may also need to participate in experiential learning, a seminar, independent study, and a practicum. Potential careers for graduates are catering managers, conference center managers, and housekeeping directors.
Overview of Hospitality Management Online Degrees
The best online hospitality management programs prepare students to market themselves at hotels and similar environments around the world.
An online bachelor's degree in hospitality management is likely to lead to supervisory roles, such as grounds supervisor, convention services manager, event manager, and guest service representative.
Core classes cover subjects such as accounting, operations, food production management, and leadership in the hospitality industry. The best online schools for hospitality management provide students with the tools and resources they need to succeed, including in-person experiences in the forms of internships and hands-on learning projects.
In order to apply, students may need to take entrance exams, like the SAT or ACT. Many programs also require a certain number of years of professional experience in hospitality or a certain number of documented work experience.
How Long Does It Take To Get a Hospitality Management Degree?
A bachelor's degree program usually requires a four year, full-time commitment from students.
While a bachelor's degree in hospitality management typically takes four years to complete, or about 120 credits, students interested in graduating college early may be able to apply credit from AP classes, college courses taken at another school, and summer school courses. Some internships may also count for college credit.
Which Degree Is Best for Hospitality Management?
There are relatively few online degree programs in the United States that are dedicated to hospitality management; more popularly, students enroll in a Bachelor of Business Administration that offers a concentration in hospitality management.
When comparing degree programs at different colleges and universities, it's also a good idea to ensure that all degree programs are accredited. Accreditation is useful for hospitality management schools in particular because the accreditation process takes into account the specific skills and techniques students will need to be successful hospitality managers.
Core Courses for Online Hospitality Degree Programs
As with any general bachelor's degree program, a program in hospitality management requires students to take general education classes alongside program-specific requirements. These general education requirements typically take two years and include liberal arts subjects, such as English literature, writing, history, arts, and mathematics. The rest of the curriculum involves core courses specific to hospitality management, such as the following:
Food and Beverage Operations Management
This is a core requirement of most programs and is often taken in the first semester of study. The class provides students with an overview of food and beverage management and provides a foundation for the rest of the program.
Fundamentals of Accounting
A basic accounting course is generally required for any graduate in hospitality management. In general, students learn bookkeeping skills, from logging incoming and outgoing finances to income tax reporting.
Leadership and Organization
Hospitality management is, at its core, a degree in management and leadership. In this class, students learn how to apply leadership principles to a real work setting.
Planning and Cost Control
Often the difference between a successful business venture and a failure can be traced back to a reduction of extra costs through careful planning. This course examines some basic strategies for how to plan ahead and reduce costs for your business.
Another important skill for any manager is how to market a business to bring in the most money. This class covers the basic principles of how to bring in business through current marketing techniques.
Students will likely have access to many of the same organizations, competitions, and societies that business students do. They may participate in marketing challenges or honors society marketing events. Hospitality management is also an excellent field for internships; students can work in hotels, bed and breakfasts, or resorts to gain practical experience and establish contacts for future career endeavors.
Careers With an Online Degree in Hospitality Management
Students with a degree in hospitality management can pursue a wide variety of careers in the hospitality industry, including lodging managers, food service managers, and more. While participating in online hospitality degree programs, students strive to develop the skills they need to succeed in fields like tourism and event planning.
Annual Median Salary:
$59,430
Lodging managers are responsible for ensuring that everything runs smoothly at hotels, inns, and similar establishments. Some of their duties include making sure lodgings are clean and aesthetically appealing, hiring and managing other staff members, and overseeing budgeting and marketing.
Annual Median Salary:
$59,440
Food service managers oversee restaurants, bars, and other places where food and drinks are served. They're responsible for overseeing the day to day operations of the venue, including ordering supplies, hiring and supervising employees, addressing customer complaints, and ensuring that everything runs smoothly.
Annual Median Salary:
$50,160
Chefs and head cooks are responsible for preparing food at restaurants, bars, and other dining establishments, from roadside diners to five star restaurants and everything in between. In addition to a bachelor's degree in hospitality management, chefs may learn skills by taking culinary classes or enrolling in an apprenticeship program.
Annual Median Salary:
$49,470
As the name suggests, event planners help to plan events! This can include meetings, conventions, conferences, weddings, and more. Event planners help to ensure that the event goes smoothly, and they are responsible for managing vendors, inspecting venues, and coordinating services.
Annual Median Salary:
$43,810
Travel agents help customers plan and coordinate travel. This can include arranging for travel, planning trips and packages, making reservations for rental cars, hotel rooms, and flights, and advising clients about must-see sights and attractions. As online resources have made planning travel easier for individuals, demand for travel agents is slower than average, growing at a rate of 5% over the next decade.
Is a Degree in Hospitality Management Worth It?
If you're thinking about pursuing a degree in this field, you may be wondering what the pros and cons of a job in hospitality management are. Some of the benefits of this field include flexible employment opportunities and room to grow, while some of the cons include high levels of responsibility.
Potential Advantages
Hospitality management majors can pursue careers in hospitality all over the world. Whether you've always dreamed of working in another country or you prefer to settle down in your home state, there are plenty of hospitality-related jobs at hotels, restaurants, and other organizations in almost every country.
Most jobs in this field are in high demand.​ For example, the demand for event planners is expected to grow 18% over the next decade, and demand for chefs is expected to grow 15%. These rates are significantly higher than the average job growth rate in the U.S., which is climbing at a steady 5% pace through 2031.
Potential Drawbacks
A degree in this field may not be necessary for all hospitality jobs. While a hospitality management degree can help students to learn relevant skills, it may not be required for many positions in this field. In many cases, on-the-job learning and previous work experience can be just as valuable.
Hospitality management jobs may require a lot of responsibility. For some career paths — like lodging managers and food service managers — workers may have a high level of responsibility. These employees may need to work long hours, weekends, and evenings in order to ensure that everything runs smoothly.
While pursuing higher education can be worth it for many students, you should still weigh the financial risks and benefits for your situation. Learn about student loans and see if you can apply for any relevant scholarships to reduce costs.
Is Hospitality a Hard Major?
Hospitality may not be as demanding as some other fields that require advanced technical knowledge, like physics or engineering, but it can be an interesting, rewarding course of study for students looking to pursue leadership roles in this industry.
Like many areas of study, hospitality requires students to learn about a wide range of areas, from best business and accounting practices to the fields of tourism, food and beverage, and more. The curriculum in hospitality online degrees also prompt students to develop their soft skills, like customer service, strategic management, and communication.
Why Trust Us?
60,000 Degrees Researched Annually
20,000 Hours Spent on Research Annually
Launching Rankings Since 2009
Meet our team
Related Articles
2023 Best Online Public Administration Degrees
Read about the best schools offering online public administration bachelor's degrees based on salary score.
2023 Best Online Health Care Management Degrees
Pursue the best online bachelor's degree in healthcare management from our 2023 list ranked by salary score.