2023 Best Online Bachelor's in Homeland Security Degrees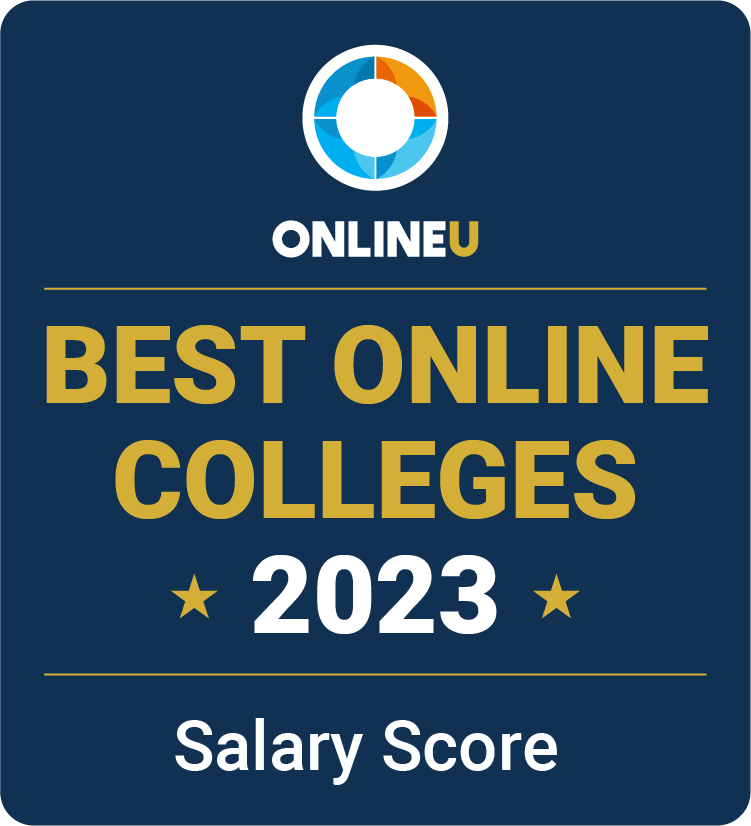 Online bachelor's degrees in homeland security are designed for people who want to work in emergency management, law enforcement, or intelligence at the state or national levels. As a relatively young discipline, this major is continually evolving to include new threats and techniques for preventing and responding to them. It's also multidisciplinary, drawing lessons from several fields and increasingly emphasizing a data-driven approach. Graduates of homeland security bachelor's degree programs might find jobs as protective service officers, intelligence analysts, emergency management directors, or project management analysts.
Depending on your specialized interests, you might also consider an online bachelor's degree in cybersecurity, law enforcement, or emergency management.
View our methodology for more details about our list or learn more about OnlineU.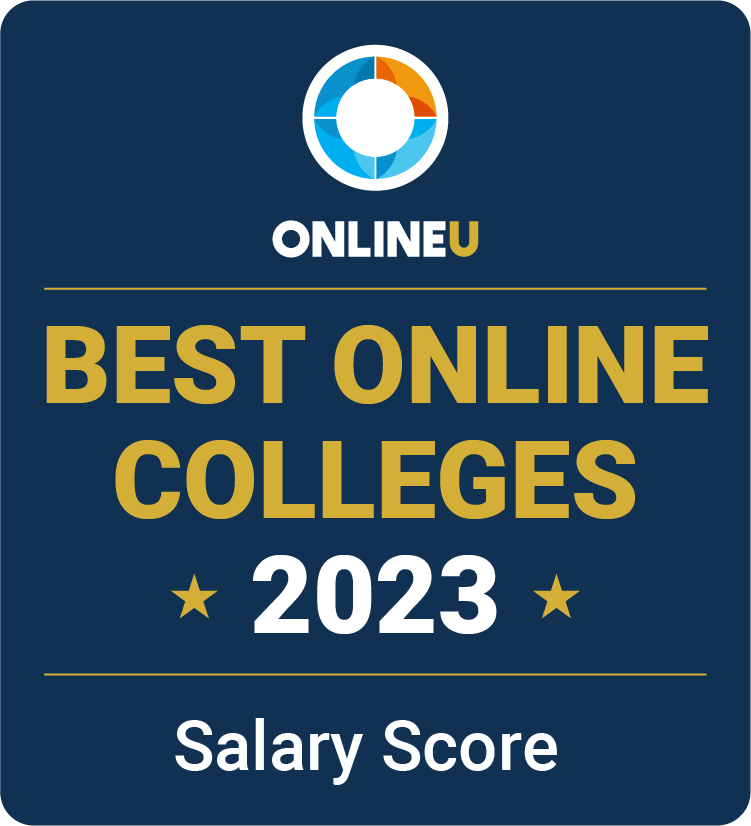 ADVERTISEMENT
Online Homeland Security Bachelor's Degrees You May Be Interested In

Southern New Hampshire University Online

Annual Tuition: $16,639 - $17,479
1 Programs (view all)

Annual Tuition: $17,800
1 Programs (view all)
---
2023 Best Online Bachelor's in Homeland Security Degrees
#1
Union Institute & University
Salary Score:
Median Starting Salary:
Locations:
Accreditation:
Union Institute & University (UIU) is a private school providing two online bachelor's degree options for homeland security students. The first is a 120-credit-hour Bachelor of Science in Emergency Services Management degree with a concentration in homeland security. The other is a Bachelor of Science in Criminal Justice Management with a homeland security concentration, which also contains 120 credit hours of coursework. These programs might take four years for full-time students.
Online learners at UIU mainly take asynchronous eight-week courses. These two degrees have different core curricula based on their emergency management or criminal justice focus, but they have some homeland security courses in common. Relevant classes include Terrorism and Extremism and Weapons of Mass Destruction: Forms and History.
#2
National University
Salary Score:
Median Starting Salary:
Locations:
Accreditation:
National University is a private institution that offers a Bachelor of Science in Homeland Security and Emergency Management degree online. This program requires 180 quarter credits of coursework, with four-week classes starting year-round. National University has an 89% acceptance rate and a 34% graduation rate for bachelor's degree students.
National's online students sign in to Brightspace to access their courses, most of which are asynchronous. Program faculty seek to shape students into ethical, analytical homeland security professionals who can navigate state, local, and federal bureaucracies. Some of the core classes are Leading Diverse Groups & Teams, Legal Issues of Security, and Intro to Public Administration.
#3
Thomas Edison State University
Salary Score:
Median Starting Salary:
Locations:
Accreditation:
Thomas Edison State University (TESU), a public institution, has an online, 120-credit Bachelor of Science in Homeland Security and Emergency Management degree. Full-time students might complete this program in four years. The university has an open admissions policy, and 48% of bachelor's students graduate with a degree.
TESU uses its myEdison digital learning platform to deliver online courses. The program's faculty cover terrorism and counterterrorism, security responses, and the foundations of public-agency leadership. All enrollees take core classes such as Cultural Diversity in the United States and Critical Thinking for Homeland Security before choosing from electives that include War and American Society and Challenges in U.S. and Global Public Health.
#4
Waldorf University
Salary Score:
Median Starting Salary:
Locations:
Accreditation:
A private school, Lutheran Waldorf University features a few online bachelor's degrees for homeland security enthusiasts. These programs include a Bachelor of Arts (BA) in Homeland Security degree and a Bachelor of Applied Science (BAS) in Homeland Security degree, both with multiple concentrations. Waldorf also offers a Bachelor of Science in Criminal Justice with a homeland security concentration. Each degree contains 120 credit hours and might last four years with a full-time commitment.
Waldorf's online students use the Blackboard learning system to access coursework. The BA and BAS have largely similar curricula, though the BA requires a class called Homeland Security Technology and the BAS features a capstone course that asks students to consider their career through the lens of Waldorf's Christian values.
#5
American Public University System
Salary Score:
Median Starting Salary:
Locations:
Accreditation:
Overview of Online Homeland Security
Individuals interested in pursuing an online degree in homeland security can find options at the associate, bachelor's, master's, and doctoral level. There are also certificate programs available. At the associate level, students will spend two years studying general education courses as well as specialized classes that cover the basics needed to start a career in the field. Graduates of an associate degree can find entry-level work in such areas as law enforcement and security, or go on to earn a bachelor's. At the bachelor's level, students will gain the skills and knowledge that they need in order to address a variety of security threats, such as how to prepare for and respond to disasters, protect infrastructure, and address terrorism. Upon completion of a bachelor's program, graduates will be able to find work in a variety of settings, from the government to private security.
Master's degree programs are also available for those who wish to seek additional education in order to advance their careers and gain higher leadership positions within the field. A master's degree program will usually take two years to complete. Students in the program may be able to focus their studies in a particular area, such as information security, food defense, or geospatial intelligence. Doctoral degrees are another advanced educational option, and may be a good choice for those who wish to teach at the university level or who want to work in research or as a consultant. A doctoral degree will take anywhere from four to seven years to finish and will require writing a dissertation.
Lastly, there are also certificate programs available in the field of homeland security. These programs may be an appropriate option for someone who is not ready to commit to a full master's degree, but who still wants to earn additional education to advance their career. These certificate programs are commonly offered at the graduate level, meaning applicants must already have a bachelor's degree. Certificate programs are usually intended for professionals with experience in the field.
Online Bachelor's Degrees in Homeland Security
An online bachelor's degree in homeland security provides a solid foundation in safety and security issues, focusing on vital components of the homeland security field such as critical infrastructure protection, disaster preparedness and response, and intelligence sharing and analysis, in order to address concerns ranging from terrorism to natural and man-made disasters. Bachelor's degrees are offered by colleges and universities, usually taking four years to complete the required 120 credit hours. With an associate degree, 60 credits are covered and two additional years are sufficient to complete the bachelor's degree. Applicants need at least a high school degree or GED to apply for a bachelor's degree program and must have achieved minimum GPA standards. A bachelor's degree in homeland security covers general education courses, writing and seminar classes, electives, and a final capstone project, depending on the program. Homeland security coursework includes classes on risk analysis, mitigation & disaster recovery, government security, border & immigration control, transportation security, and more. Job security upon graduation is very high, with graduates landing careers in government positions, in the military and Coast Guard, law enforcement, and public and private security.
The Importance of an Accredited Online Homeland Security Degree
In the United States, over 3,000 regionally accredited institutions of higher education educate nearly 17 million students. Seven regional accrediting agencies are responsible for setting quality standards for certificates and degree programs offered by these schools. The primary goal of accrediting commissions is to ensure that students get the learning resources they need to build professional skills in their fields of study. Regional accrediting agencies conduct annual reviews of each institution to ensure that it maintains quality standards on a school-wide and regional basis. Regional agencies also share information so that quality standards for schools have a level of consistency on a nationwide basis. There are no rules or regulations in the homeland security field that require professionals to hold degrees from a regionally accredited school. However, a credential from a regionally accredited institution can offer an edge in the job market because employers can feel assured that applicants from these schools have an excellent academic preparation for current demands in the field.
Careers in Homeland Security
Jobs in homeland security provide high job security, performance-based increases, flexible hours, and a wide variety of promotion opportunities. Students and graduates can work for the Department of Homeland Security, the military, law enforcement, government, security consulting companies, and private insurance companies. For government jobs in homeland security, veterans are considered preferential hirees. According to the Bureau of Labor Statistics, military career job growth is expected to remain stable through 2024. Day-to-day responsibilities differ depending on the career, but individuals can expect variance in their schedule and a combination of interpersonal and technical duties.
Why Trust Us?
60,000 Degrees Researched Annually
20,000 Hours Spent on Research Annually
Launching Rankings Since 2009
Meet our team
Related Articles
2023 Best Online Master's in Homeland Security Degrees
Explore 2023's best online master's degrees in homeland security with our comprehensive ranking of accredited schools.
2023 Best Online Law Enforcement Degrees
Explore the best online bachelor's degrees in law enforcement, based on alumni salary.