2023 Best Online Bachelor's Degrees in History
By Jordan Beliles | Updated 12/16/2022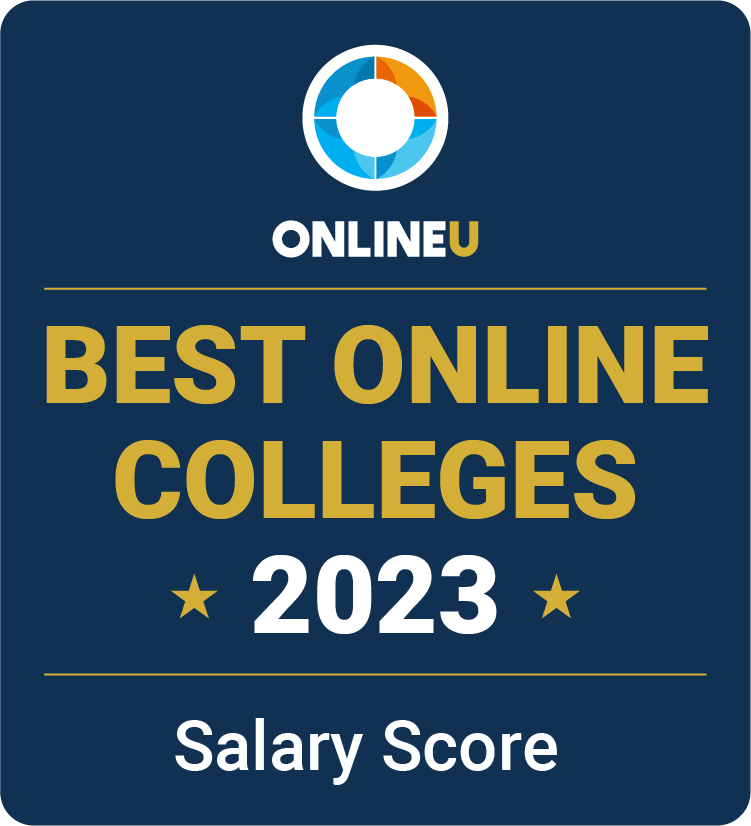 An online bachelor's degree program in history is more than just an exploration of the past. History programs are designed to teach students to analyze past events and cultures with the goal of understanding the influences that have shaped the present and may continue to affect the future.
In general, bachelor's programs in history are somewhat customizable. Through a careful selection of concentrations and electives, students can tailor their courses based on personal interests and professional goals. However, programs typically include a research component, such as a senior thesis or capstone project, which helps students develop skills in critical thinking, synthesizing information, and writing effectively. Some students may want to continue with their education by pursuing a master's degree in history.
View our methodology for more details about our list or learn more about OnlineU.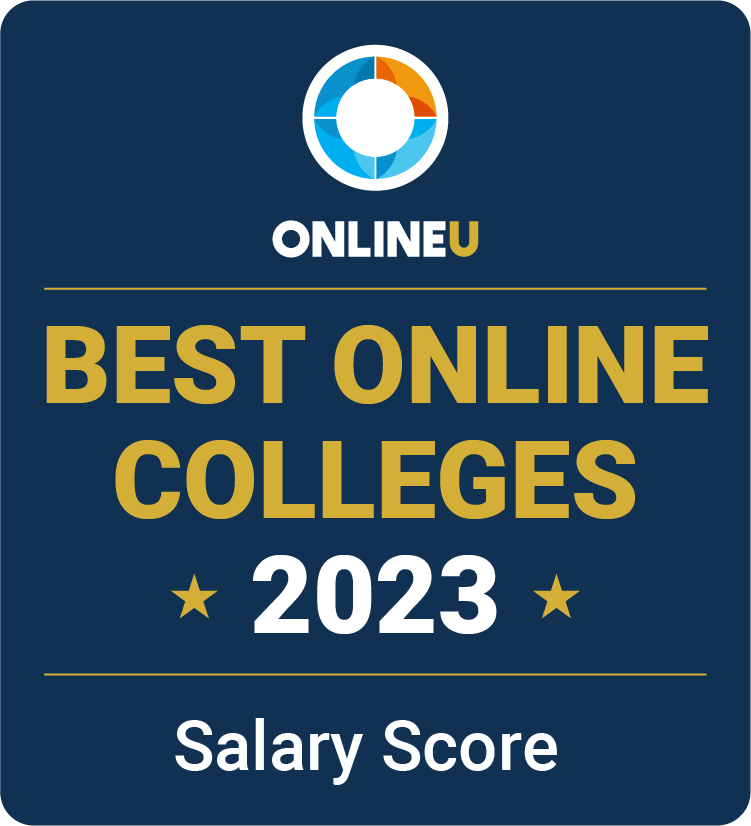 ADVERTISEMENT
Online History Bachelor's Degrees You May Be Interested In

Southern New Hampshire University Online

Annual Tuition: $17,800
1 Programs (view all)

Annual Tuition: $11,700
5 Programs (view all)
---
2023 Best Online Bachelor's Degrees in History
| Rank | School | Salary Score | Median Starting Salary |
| --- | --- | --- | --- |
| # 1 | American Public University System | | $48,988 |
| # 2 | National University | 99 | $44,540 |
| # 3 | University of Maryland Global Campus | 99 | $43,853 |
| # 4 | Columbia College | 94 | $39,785 |
| # 5 | SUNY Empire State College | 90 | $37,928 |
| # 6 | Arizona State University | 87 | $36,849 |
| # 7 | University of Arkansas at Little Rock | 82 | $35,531 |
| # 8 | Sam Houston State University | 76 | $34,328 |
| # 9 | Southern New Hampshire University Online | 74 | $33,806 |
| # 10 | Utah State University | 73 | $33,598 |
#1
American Public University System
Salary Score:
Median Starting Salary:
Locations:
Accreditation:
The American Public University System (APU) is a private, for-profit university that offers several online bachelor's degrees in history. Students can choose a Bachelor of Arts in History with one of three optional concentrations in American history, global history, or European history, or they can also choose a Bachelor of Arts in Military History with an optional concentration in American military history. All of these degrees require 120 credit hours.
In addition to general education courses, history and military history majors take 10 courses covering all time periods in history and, if desired, three additional courses in the concentration of their choice. To graduate, all students must take two other courses: Writing a Research Proposal and Senior Seminar.
#2
National University
Salary Score:
Median Starting Salary:
Locations:
Accreditation:
National University is a private, nonprofit university that has been designated as a Hispanic-serving institution. To earn an online Bachelor of Arts in History degree, students must complete 180 quarter units. Due to the school's four-week class format and monthly start dates, some students may be able to earn their bachelor's degree in less than four years. National's acceptance rate is 55%, and its graduation rate is 34%.
Some of the core courses in National's history program include United States History, World Civilizations, and Historical Theories & Methods. To graduate, students must also complete a capstone project and fulfill a language requirement. Many graduates go into teaching, but some have found employment in public administration and professional services.
#3
University of Maryland Global Campus
Salary Score:
Median Starting Salary:
Locations:
Accreditation:
Through the University of Maryland Global Campus (UMGC), students can earn an online Bachelor of Arts in History with a focus on either U.S. history or world history. The degree requires the completion of 120 credit hours, which some full-time students achieve in four years. This public institution accepts all applicants and has a graduation rate of 28%.
Among the core courses for either concentration are History of the United States to 1865, History of the United States Since 1865, Historical Methods, and Historical Writing. To graduate, students must also complete a senior thesis. Coursework is designed to help students develop their leadership, research, and communication skills. Graduates are prepared to pursue careers in politics, law, journalism, and education.
#4
Columbia College
Salary Score:
Median Starting Salary:
Locations:
Accreditation:
Columbia College (CCIS) is a private nonprofit institution that offers an online Bachelor of Arts in History. The program requires 120 credit hours, and the school's online schedule featuring six eight-week sessions per year enables some students to complete the degree requirements in less than four years. CCIS has a 32% graduation rate.
Through core courses and electives, CCIS history majors can study such subjects as the history of women, Native American history, U.S. business history, and many more. The program overall places a heavy emphasis on developing professional-level research and writing skills. About 20% of CCIS history students go into education, but graduates have also established careers in politics, library science, journalism, and museum curation, among others.
#5
SUNY Empire State College
Salary Score:
Median Starting Salary:
Locations:
Accreditation:
At SUNY Empire State College — a public institution — students can opt for an online Bachelor of Arts in Historical Studies and select from a wide range of concentrations, including Asian-American history, the history of women in the U.S., military history, history and literature, and public history. This degree requires the completion of 120 credit hours, including a capstone project or thesis.
All history majors take 10 core classes that cover a range of time frames, geographic regions, and approaches to history. They also take courses in their concentration as well as historiography and communications. Graduates often go on to work in either the public or private sector as teachers, community leaders, curators, archivists, or journalists.
What Can You Expect from an Online History Degree?
The top online history degree programs cover a wide range of topics in the arts, humanities, and natural sciences. You'll be looking back on all manner of historical developments in the U.S. and around the world. Along the way, you'll learn skills in problem-solving, writing, and research. The best colleges for history have programs which use investigatory practices to teach you how to better analyze and understand important moments from the past. Furthermore, the best online colleges for history are especially beneficial for preparing you to use modern technology and software or work in a remote environment.
Many students will choose a concentration in a specific topic, such as African American history or art history. Others may prefer to focus on a region, such as the U.S. or Middle East. The best online history programs will allow you to choose a niche that directly relates to your area of interest.
Is an Online Degree a Real Degree?
An online history degree is just as respected as a traditional, on-campus program. Today, most hiring managers don't look into whether a degree was earned online or in-person. What's more is that a college diploma likely won't mention that it was completed remotely at all. This helps to eliminate the stigma attached to distance learning and opens the door for more students to earn a degree at their own pace.
As long as the online degrees history comes from an accredited institution, you can rest assured that it will be considered a real degree.
How Can I Get My Online History Degree?
Online degrees in history adhere to the standard admissions process that on-campus programs do. You'll need to present your high school diploma or GED certificate, college exam scores, high school GPA, and personal essay in order to be considered as a student for the best online history degrees.
As previously mentioned, accreditation should be the most important consideration when it comes to choosing a degree in history online. Accreditation refers to the process by which institutional accrediting organizations confirm the legitimacy of a single program or education institution as a whole. Attending an accredited program helps you to apply for student loans, including scholarships and financial aid. After all, saving money in college is yet another important consideration before you apply to a school.
If you're planning to become a history teacher, it's best to attend a program accredited by the National Council for Accreditation of Teacher Education (NCATE). Furthermore, the National Council for the Social Studies (NCSS) is the organization responsible for setting the standards for history programs around the country.
How Long Would It Take To Get a History Degree?
Bachelor's degrees in history generally require the completion of 120 credit hours. In fact, this is typical for all degrees at the bachelor's level. This amount of credits usually takes four years to complete while studying with a full-time schedule.
There are a number of ways to graduate early if you prefer to fast-track your degree. You can seek accelerated programs, transfer existing credits from an associate degree or certificate program, or — in some cases — you may qualify for credits based on life experience, such as military service or by showcasing an existing portfolio of work.
Core Courses for a History Degree
History degrees cover subjects, events, concepts, and cultures from the entire history of humanity, and beyond. Along with discovering important facts, people, and places, you'll learn new research methods and analyze data in order to better understand their importance. You'll then apply said research to a capstone project or thesis paper to present at the end of your program.
Below are some core classes that you'll encounter during your history studies:
This is the study of the historian as a profession, including how they write, what their responsibilities are, and what techniques and processes they use to compile and analyze historical research.
Big History: Time and Scale
This unique course explores the various contexts of history, from the psychological aspects to environmental and political perspectives. It looks at history from a bird's eye view without considering the limitations of the world's nations and their biased perspectives.
Introduction to African Civilization
The study of African civilization is often a multi-part course that explores the vast and dense history of the world's second largest continent — from medieval Ethiopia to the transatlantic trade, where African civillians were bought and sold into slavery.
Introduction to the Medieval World
This course is a look at the complex and barbaric world of medieval Europe. Topics include the birth of Christianity, medieval warfare, and the crusades, along with the daily life, city design, and education practices of medieval civilizations.
In this course you'll explore the history of America dating all the way to the earliest colonial settlements and up through the period of reconstruction. There will be discussions of expansions and self-governance, alongside defining nationalism and the breakdown of the democratic process going into the Civil War.
Should History Majors Get a Concentration?
History degree concentrations, or majors, can help you narrow your expertise in a given area and allow you to pursue a more specialized career. With this specialization, you can seek employment in one area, be it economics or science, thanks to your deep understanding of the field.
Examples of majors can often be broken down into themes or geographic areas. For example, if you are most interested in the continent of Asia, you can explore a major in South Asian or East Asian studies. Or you may prefer to study a specific theme, such as the history of politics or education.
What Jobs Can I Get With an Online Degree in History?
What Is the Highest Paying Job With a History Degree?
Is a History Degree Worth It?
Earning a degree in history online can be worth it for several reasons. As discussed, there is ample opportunity to gain a high-paying role, or you may want to follow your passion as a librarian or writer while earning an average salary.
Before you choose the best path forward, it's helpful to understand the pros and cons of a degree in history:
Potential Benefits
A bachelor's degree in history is likely required to gain employment in the field. According to the BLS, 60% of professions in the field of history require a bachelor's degree.
Your salary is likely going to be slightly higher than the national average if you hold a history degree. Another BLS statistic states that a professional in the field of history earns a median annual salary of $60,000. Compare this to the national salary for all occupations, which sits at $58,260 as of May 2021.
You'll advance your skills in oral and written communication. History degrees require you to give presentations and write research papers on various nuanced subjects. By the end of your program you'll feel more comfortable as a public speaker, a skill that will no doubt come in handy during the course of your professional life.
Potential Drawbacks
You will be forced to confront uncomfortable, and at times painful, moments in history. Many programs explore disturbing subject matter, such as the reign of Adolf Hitler in Nazi Germany or the transatlantic slave trade.
You may miss out on subjects that truly interest you. If you're particularly passionate about, let's say, the history of Eastern European politics or women's and gender history, you may not get the opportunity to explore those subjects. There is a near-unlimited amount of topics that can be covered in a history degree and not everything can be discussed in the span of a four-year program. Make sure that the program you're interested in hosts courses or concentrations in your desired specialty.
How Difficult Is a History Degree?
History degrees are not considered particularly difficult. They look at the human condition through a philosophical and historical lens, along with the events and subjects that define humanity. This may be considered easier to understand when compared to STEM programs, such as physics or mathematics, which require a great deal of technical and theoretical understanding.
Bottom Line
History graduates are capable of attaining a wide range of careers in corporate businesses, education institutions, and even the art world, with an above-average salary. If you're finding it difficult to pin down a direction, and you're asking yourself "what should I study if I love history?," the answer may not lie with a general history degree. Instead, you may want to explore more niche education tracks, such as anthropology, archeology, or art history.
Some history graduates go on to pursue a master's degree in teaching in order to become a college history professor. Or, earn a master's in history to pursue a research position at a university. Whether a career in education is of interest to you or not, there are numerous routes you can take that apply your newfound skills in problem solving and public speaking, as well as your understanding of culture and humanity.
Why Trust Us?
60,000 Degrees Researched Annually
20,000 Hours Spent on Research Annually
Launching Rankings Since 2009
Meet our team
Related Articles
2023 Best Online Secondary Education Degrees
Ready to pursue an online secondary education degree? Our 2023 list includes the best online secondary education degrees with each program's tuition.
2023 Best Online Liberal Studies Degrees
OnlineU features the best online bachelor's in liberal studies degrees for 2023, which provide a strong academic foundation for students.