2023 Best Online Graphic Design Degrees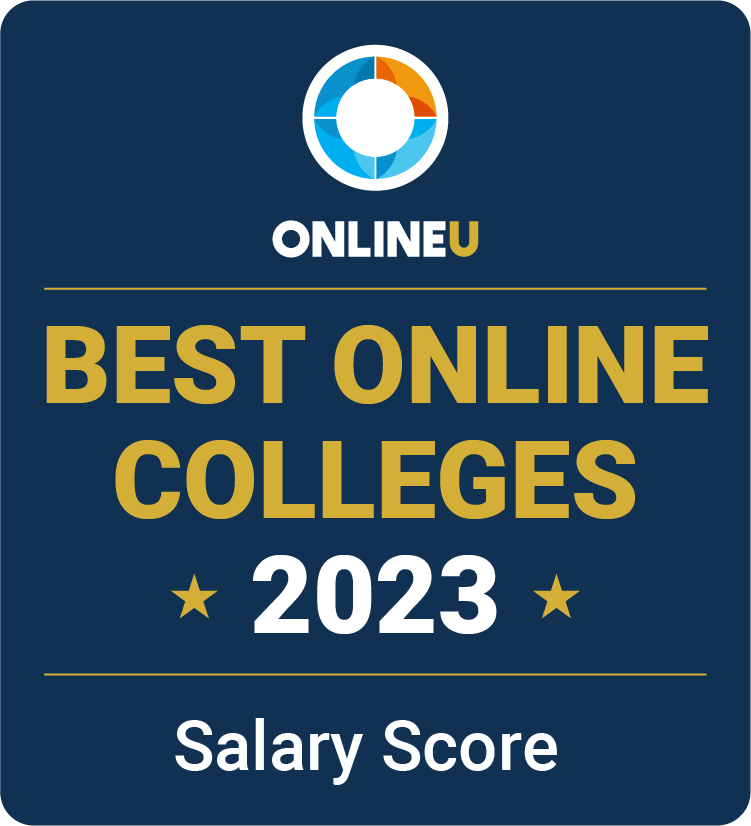 Visual communication is an increasingly important aspect of marketing and design. Whether through advertisements, business reports, or magazine covers, graphic designers have the ability to turn messages into visually appealing artwork. Nearly all companies with an online presence utilize digital artists in some capacity. As a graduate of a graphic design program, you'll have the option to create visual storytelling for the industry you're most interested in.
In order to sift through the large number of graphic design bachelor's programs, it's helpful to look at a comprehensive list of available online programs in the field. Read further to gain a better understanding of the coursework, program requirements, and your future career opportunities. View our methodology for more details about our list or learn more about OnlineU.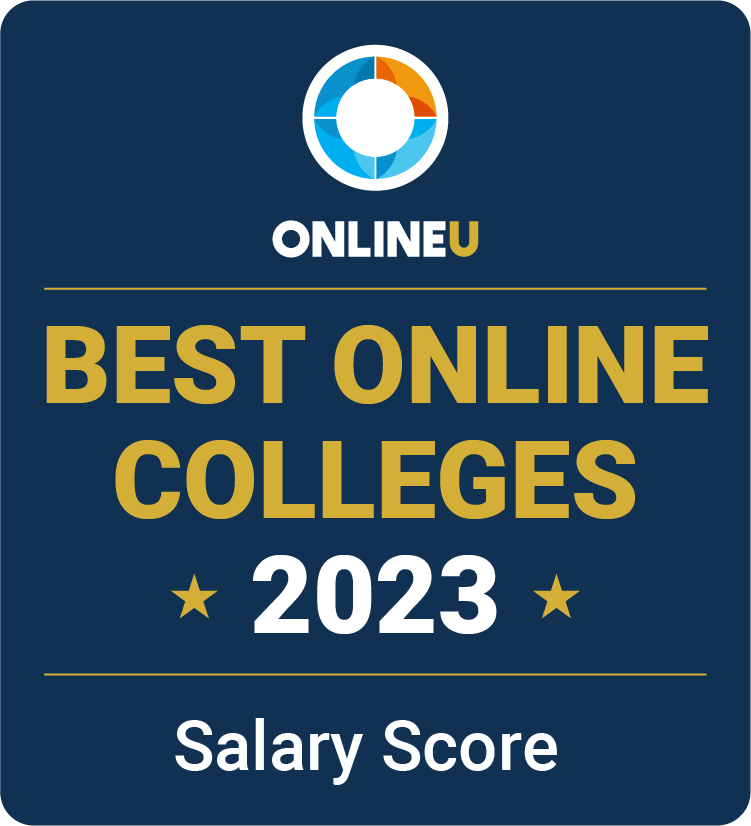 ADVERTISEMENT
Online Graphic Design Bachelor's Degrees You May Be Interested In

Southern New Hampshire University Online

Annual Tuition: $19,398 - $29,428
2 Programs (view all)

Annual Tuition: $11,700
7 Programs (view all)
---
List Of Accredited Online Graphic Design Schools
| School | Online Enrollment | Annual Tuition |
| --- | --- | --- |
| Southern New Hampshire University Online | | |
| University of Maryland Global Campus | 35,971 | $12,336 |
| Liberty University | 34,092 | $11,700 |
| Arizona State University | 33,410 | $24,413 |
| Rasmussen University Online | 19,336 | $10,935 |
| DeVry University | 16,922 | $18,197 |
| Full Sail University | 14,908 | $24,513 |
| Bellevue University | 7,352 | $7,851 |
| Regent University Online | 3,146 | $18,620 |
| Academy of Art University | 2,911 | $23,412 |
| LA Film School | 2,492 | NA |
| Upper Iowa University | 1,872 | $31,685 |
| California Baptist University | 1,643 | $34,882 |
| Maryville University | 1,326 | $28,470 |
| Arkansas State University | 1,064 | $15,860 |
| Stephen F. Austin State University | 1,040 | $18,972 |
| Rocky Mountain College of Art and Design | 851 | $19,670 |
| University of West Alabama | 718 | $20,090 |
| Savannah College of Art and Design | 598 | $38,075 |
| Lindenwood University | 494 | $18,100 |
| Hodges University | 388 | $14,300 |
| Kentucky Wesleyan College | 38 | $27,200 |
Overview of Online Bachelor's in Graphic Design Degrees
An online degree in graphic design teaches the principles of effective design as well as the creative, analytical, and problem-solving methods and practices to help graduates enter a career in graphic design. Students at the best online colleges for graphic design learn aesthetics, composition, typography, and representational symbolism, as well as how to apply design skills to the creation of both print and digital products. They'll also gain proficiency in the use of industry-standard design software and related technologies.
Programs that lead to a Bachelor of Arts often involve more liberal arts courses, while programs that lead to a Bachelor of Fine Arts or Bachelor of Science are typically more focused on developing art and design skills.
Admission Requirements
To be considered for admission into one of the top online graphic design schools, applicants need to understand the graphic design education requirements. In all cases, it's mandatory to present a high school diploma or its equivalent. They may also be required to have a minimum 3.0 GPA and high scores on college entrance exams, such as the ACT or SAT.
Prospective students typically begin the application process by filling out an online form on the website of online schools for graphic design. At some point, students may be asked to supply a portfolio of recent work to be admitted into graphic design online degrees, in addition to other documentation, such as transcripts, essays, and letters of recommendation.
Can You Study Graphic Design Online?
Yes, online degrees are not only available in this field but highly respected. Several of the best online graphic design programs allow students the opportunity to study remotely from anywhere in the country. These remote programs each feature a digital learning management system (LMS), which is the hub for students' homework assignments, tests, and communication networks between classmates and teachers.
Software programs are also widely used in the graphic design space — such as Adobe Photoshop, GIMP, and Inkscape. The best graphic design schools online can, in many ways, be more beneficial than on-campus schools because a fair amount of professionals work remotely.
---
According to the Bureau of Labor Statistics (BLS), 19% of graphic designers are self-employed, which means they likely work from a remote environment, such as a home office.
---
Is Graphic Design a Two- Or Four-Year Degree?
Although some online graphic design schools offer two-year associate degrees, all of the accredited programs on our list are four-year bachelor's degrees, which require the completion of 111-132 credits. Many full-time graphic design bachelor degree online students fulfill the requirements in four years, but part-time students may need additional time. A few schools also offer accelerated online bachelor's degrees that students can complete in less than three years.
If you're not ready to commit to a four-year degree, you may want to check out our list of the best online associate degrees ranked by their return on investment.
Online Bachelor's in Graphic Design Curriculum and Courses
Graphic design online schools are designed to provide students with the skills and aesthetic sensibilities they need to work on a wide range of print and digital communications media. Students use design software, such as Adobe Photoshop and InDesign, to complete eye-catching projects for their portfolios. Some programs at online graphic design colleges dedicate a final capstone course to polishing those presentations, and some require internships.
The following are some common graphic design courses found in online programs:
Design Principles and Color Theory
This foundational course is typically one of the first in any graphic design program. Coursework involves basic projects that give students opportunities to explore and apply the theories and principles of design. Students may also be introduced to color theory so they can understand how color can be used to convey a mood or message.
Since digitized art must be specifically prepared for use in electronic media and print, this course teaches students how to meet the technical specifications involved in production. Students use the Adobe Creative Cloud suite, or similar software programs, to complete projects.
Fundamentals of Print Design
This course requires students to synthesize theoretical design concepts — such as composition, typography, and visual organization — into mock-ups for common design jobs. These include various types of ads, brochures, catalogs, books, and book covers. Developing multiple solutions and evaluating presentation strategies are important skills that design students may gain through this course. Inspired by assignments, some students may decide to pursue a print design specialization, such as advertising, book, or book cover design.
Introduction to Web Design
In this hands-on, project-based class, coursework is designed to teach students the basics of HTML, CSS, and possibly other languages/programs used to build websites. Students also learn about the various types of websites they may be asked to design and how to make them both visually enticing and functional. This course is often a prerequisite for students who want to specialize in web development or mobile app design.
A course on typography teaches students how to design the text portion of a project, whether it's a single-page ad, a multi-page website, or a novel. They learn to select the fonts to support the mood and message of the piece, and they discover how to choose the sizes and colors that place the correct emphasis on certain words and make the piece easy to read.
What Can You Do With a Graphic Design Degree?
Career Outlook
The graphic design field, while exciting, is competitive. Contrary to what some may think, graphic design is not a dying industry, but rather, it's a stable field with growth opportunities when it comes to designing for technology.
Many employers prefer to hire job candidates who have demonstrated design and computer skills, as well as a bachelor's degree in graphic arts or related fields.
Recent graduates typically land entry-level positions before working their way up the ladder in their graphic design careers. Those with master's degrees in design may qualify for advanced managerial positions.
Graphic Design Careers
Annual Median Salary:
$50,710
Graphic designers are responsible for the look and feel of digital and print media, such as advertisements, catalogs, brochures, and books. They often meet with clients at the beginning of a project to discuss goals and then present their design concepts for approval before completing projects. They generally use computers to create their layouts and visuals.
Annual Median Salary:
$78,790
Designers who specialize in working with three-dimensional imagery or animated graphics are called multimedia designers. Classified as special effects artists and animators in the BLS, these artists design video games, virtual reality products, short films, websites, animations, and similar projects. Their efforts may be used for entertainment, advertising, or educational purposes.
Annual Median Salary:
$78,300
The work of website developers and digital designers are similar to graphic designers in that they're responsible for the visual design of communication vehicles, only applied specifically to websites. Web designers must have extensive coding knowledge in order to create various kinds of websites to suit their clients' needs. This technical expertise must be coupled with a contemporary design sense that is creative and original.
Mobile Applications Designers
Annual Median Salary:
$109,020
Much like web designers, mobile applications designers need both visual design skills and technical expertise to create the interactivity found in games, shopping sites, and other types of apps. According to the BLS, mobile app designers are included in the broad category of software developers.
Annual Median Salary:
$100,890
A long-term ambition of some designers is to become an art director. Although more than half of all art directors are self-employed, they typically work with publishers, manufacturers, and television and movie studios, serving as the guiding manager and overall creative director of an organization's products. Five years or more of experience is usually required for this occupation, and it may give job candidates a competitive edge.
Which Type of Graphic Design Is Most in Demand?
Mobile application designers and website designers are the two most in-demand graphic design careers, according to the BLS data cited above. These roles are experiencing a 25% to 23% job growth, respectively. Keep in mind that the average growth rate for all occupations is only 5%.
How To Choose an Online Bachelor's in Graphic Design Program
Prospective students need to weigh many factors when selecting the best online colleges for graphic design. The list below provides four of the most important steps to consider before taking the leap and applying to a program:
Step 1: Cost
For many, cost is one of the most significant considerations. In general, tuition rates at online schools are lower, plus students don't have to pay for on-campus housing and transportation costs. OnlineU provides prospective students with financial planning guides for student loans, scholarships, and advice on how to save money in college.
Step 2: Accreditation
Another important quality to look for is accreditation — a designation that means a school's programs and faculty have met rigorous standards, according to an independent agency. Enrollment in an accredited online graphic degree program is a requirement to be eligible for federal financial aid, and it may be required to transfer credits between schools or for acceptance into a graduate degree program.
To determine whether a school is accredited, students can check the database provided by the U.S. Department of Education. The best online graphic design schools have often earned additional program-level accreditation, which you can check through the National Association of Schools of Art and Design.
Step 3: Career Assistance
Prospective students should also investigate each school's ability to assist them in building their graphic design careers. Some valuable questions to explore include:
Are the faculty members practicing professionals? Are they well-known in the industry?
When studying an ever-changing subject like graphic design, students benefit from working with practicing professionals who are current on design trends, professional processes, and the use of industry-standard technology. Studying under particularly well-known designers reflects well on students, and some instructors may even become mentors who assist students in entering the workforce.
Does the school offer career resources for online students? Does the program include coaching on interviewing and portfolio presentation?
Most schools have career centers, but students should confirm that these resources are available to online students. Career mentors typically provide coaching on resume writing, interviewing strategies, and portfolio presentation, either one-on-one or through group workshops. Job search assistance is another valuable service offered at many schools.
Will there be industry-specific networking opportunities for students?
Some schools host events — or make arrangements for students to attend events — that attract professionals from the design, publishing, and technology fields. There may also be student chapters of professional organizations, such as the American Institute of Graphic Arts, that students can join. These opportunities allow students to start building relationships with professionals who can help them find jobs in the future.
Step 4: Online Format
Finally, students may want to research the specifics of the online format at each school. Some online programs are asynchronous, meaning that online students complete assignments on their own time, as long as they meet assigned deadlines. Other programs, however, are synchronous, which requires learners to join in virtual class meetings at designated times. Students should choose a format that will give them the flexibility they need to work with their schedules and personal learning preferences.
Is a Graphic Design Degree Worth It?
Many aspiring designers question whether an online graphic design degree will be worth the money, time, and effort that goes into earning one. Although a degree is not required to enter this field, bachelor's programs prepare graduates for entry-level positions and make them more attractive job candidates. Prospective students may want to include other personal circumstances in their decision-making process as well, such as family responsibilities and financial resources.
Those considering attending graphic design school online may want to reflect on the following pros and cons:
Potential Advantages
Many graphic designers are self-employed. This can be beneficial for people who appreciate the freedom to work with different teams on various projects while having complete control over their work schedules.
Graphic design careers offer opportunities to be creative while earning a steady income. Many artists have to work multiple jobs to support themselves, so graphic design professionals who opt for full-time jobs with benefits may enjoy greater financial stability while still having room for creative expression.
An online graphic design program may offer more educational options. By including distance learning degrees in the mix of possibilities, prospective students can select the best online graphic design school to fit their career goals and financial situation without having to move to a new location.
Potential Drawbacks
Graphic design students have additional expenses. In addition to the usual cost of books and supplies, graphic design majors may have to pay for an Adobe Creative Cloud software account, high-speed internet connection, a computer, and other art materials, as needed.
Some online students find it harder to connect with others in the distance learning environment. A valuable part of the learning experience in a graphic design program is the ability to discuss and critique each other's work. This can be challenging to do online, but program instructors often work hard to promote collaboration. Online students may also have to put more effort into building their network of peers through discussion boards and email.
Bottom Line
Graphic designers get to explore their own creativity every single day. They are constantly challenged to create projects that meet the needs of their clients by using a variety of complex digital art tools. Their work environment can vary from a more relaxed, at-home workspace to a lively urban office. Overall, the combination of workplace freedom, livable wages, and creative expression make graphic design an appealing career for many.
If you're not sure about pursuing a graphic design degree, you may want to consider programs in related fields. Learn more about online bachelor's degrees in art, interior design, web design, or fashion.
Related Articles
2023 Best Online Fashion Degrees
Our list of online fashion degrees includes fashion merchandising degrees and fashion design degrees. We also explore the curriculum and career options.
2023 Best Online Art Design Degrees
Read our list of the best online bachelor's degrees in art and design in 2023. Choose the best online program that fits your needs.