2022 Best Online Forensic Science Degrees
By James Holbrook | Updated 7/12/2022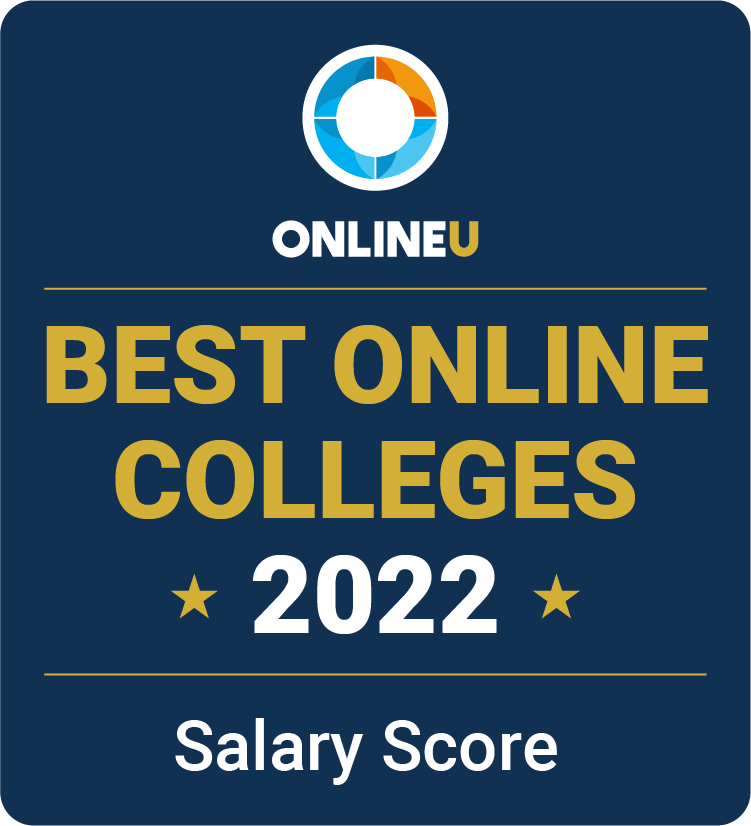 Forensic science bachelor's degrees take students into the world of evidence-based investigations. They involve a deep look at the criminal justice system, the individuals involved, and the crimes committed, both digitally and physically. Online degrees in forensic science can focus on specializations, such as forensic accounting, forensic psychology, or they can look more broadly at criminal justice, with an emphasis on forensic science. Online degrees in this field allow students to study remotely, tailor their education to their working schedule, and eventually enter a career in forensic science.
Below is a list of the best online bachelor's degrees in forensic science. View our methodology for more details about our list or learn more about OnlineU.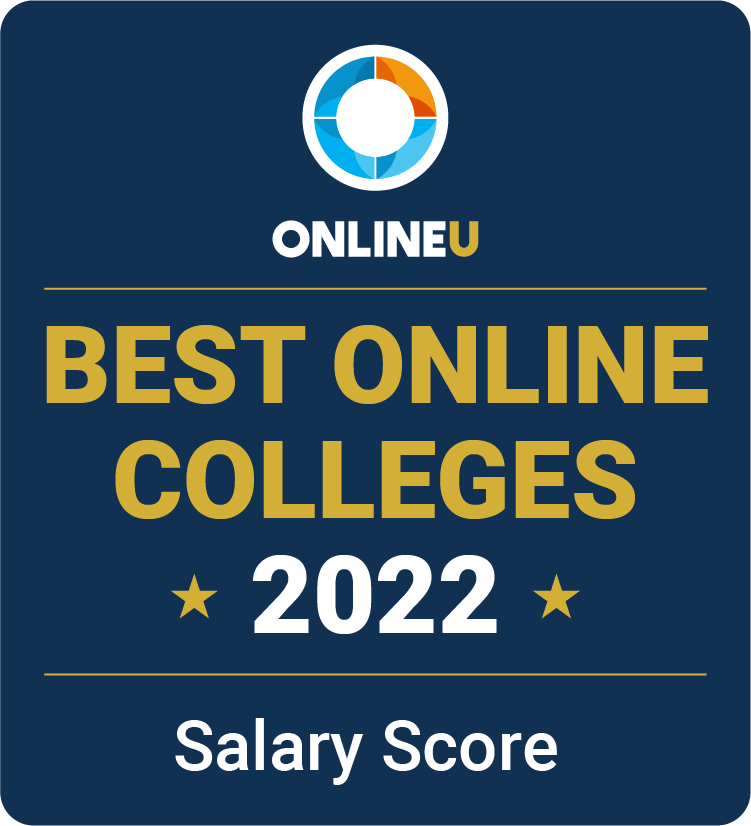 ADVERTISEMENT
Online Forensic Science Bachelor's Degrees You May Be Interested In

Annual Tuition: $19,398 - $29,428
3 Programs (view all)

Southern New Hampshire University Online

Annual Tuition: $17,800
1 Programs (view all)
---
2022 Best Online Forensic Science Degrees
#1
Columbia Southern University
Salary Score:
Median Starting Salary:
Locations:
Accreditation:
Columbia Southern University is a medium-sized, private institution with a Bachelor of Science in Criminal Justice Administration - Forensics. This is a flexible, online program built to prepare students with an understanding of criminal psychology and reconstructing crime scenes through investigative procedures. It requires 120 credit hours; however, with 90-transferable credits allowed, students may complete the program in as little as four to 10 weeks on a full-time schedule. Classes will include Criminology, Police and Community Relations, and Judicial Process — all through the online learning management system, Blackboard.
CSU offers online students academic support, career services, and access to a digital library. Graduates of this program may go on to explore careers as criminal investigators or forensic psychologists.
#2
American Public University System
Salary Score:
Median Starting Salary:
Locations:
Accreditation:
The American Public University System offers a Bachelor of Science in Criminal Justice - Digital Forensics that involves the recovery, investigation, examination, and analysis of material found in digital devices, often in relation to mobile devices and computer crime. Through this 120 credit program, students take fully online classes — such as Criminalistics, Criminology, and Constitutional Law — which all culminate into an eight-week capstone project. Most students commit to a full-time schedule in order to graduate in four years.
APU is a large, private university that uses Brightspace to deliver and manage online coursework. Further online resources for students include personalized career guidance and academic advising. Career advancement beyond graduation may include forensic analysts or computer forensics investigators.
#3
University of Maryland Global Campus
Salary Score:
Median Starting Salary:
Locations:
Accreditation:
Earning a Bachelor of Science in Investigative Forensics from the University of Maryland Global Campus (UMGC) means studying cybersecurity procedures and digital forensics side-by-side. Students can take this particular program online through Learning Experience Online or in a hybrid format, each method requires 120 credit hours. The entire program may take four years to complete on a full-time schedule. Courses include Digital Forensics in the Criminal Justice System, Ethical Hacking, and Network Forensics.
UMGC is a large, public university with resources allocated for online students, such as academic support and lifetime career services. Career outcomes for students may involve joining the private or public sector as computer forensics investigators or cybersecurity analysts.
#4
Oakland City University
Salary Score:
Median Starting Salary:
Locations:
Accreditation:
Oakland City University (OCU) is a small, private institution with a Bachelor of Science in Criminal Justice - Investigative Forensics. The majority of this four-year, 120-credit-hour program exposes students to the concepts of investigation in the criminal justice system. However, the minor in investigative forensics helps focus the scope of learning to look at criminal investigation, investigative photography, and advanced crime scene investigation. OCU graduates in criminal justice can look into careers as public policy specialists, private investigators, or crime and intelligence analysts.
Students may treat this as a full-time program with some completing the requirements in 24 months. Moodle is the primary system for distance learning students, who also have access to a wide range of resources, such as academic support, career advising, and counseling.
#5
Columbia College - SC
Salary Score:
Median Starting Salary:
Locations:
Accreditation:
The Bachelor of Arts in Criminal Justice - Forensic track from Columbia College - SC is an overarching program focused on law enforcement relating to terrorism, homeland security, and emergency management. The concentration looks closer at forensics with courses in FBI Fingerprinting, Forensic Toxicology, and Crime Scene Investigations. Graduates may work as customs agents, U.S. Secret Service agents, or forensic investigators.
Columbia College is a small, public school offering online tutoring services and online coursework through Canvas. Up to 38 credit hours are required for this bachelor's program, but this includes all transferable credits. Full-time students with an existing foundational education in criminal justice can complete the program in one to two years.
#6
Liberty University
Salary Score:
Median Starting Salary:
Locations:
Accreditation:
Liberty University (LU) has a Bachelor of Science in Criminal Justice - Crime Scene Investigation requiring 120 credits — 75% of which are transferable. The core education surrounds criminal justice, but those enrolled in this program are considered forensic science degree students. Students learn how to analyze forensic laws and conduct criminal investigations in order to seek an advanced career as a forensic scientist. Additionally, LU is a large, private institution featuring an online writing center for remote students.
This is a four-year degree, which most students complete on a full-time schedule. Courses are conducted fully online through Canvas. Some of the core courses include Crime Scene Photography, Introduction to Forensics, and Crime Scene Management.
#7
University of Arkansas Grantham
Salary Score:
Median Starting Salary:
Locations:
Accreditation:
The University of Arkansas Grantham offers a Bachelor of Arts in Criminal Justice - Computer Forensic Investigation, which blends criminal justice theory with practical law enforcement tactics. The Computer Forensic Investigation concentration allows students to apply those skills to digital crimes through computer analysis. Coursework includes Criminology, Juvenile Justice, and Criminal Justice Ethics. This is a 120-credit-hour and fully online program delivered through the learning management system, Blackboard. Students often take at least 38 months to complete it on a full-time schedule.
UA Grantham is a part of the University of Arkansas, which is a large public institution. They offer career services and include a laptop for each incoming student. Career outcomes typically involve becoming law enforcement officers working on computer forensic investigations.
#8
DeVry University
Salary Score:
Median Starting Salary:
Locations:
Accreditation:
DeVry University is a small, private college offering a robust Bachelor of Science in Justice Administration - Digital Forensics. This concentration involves the recovery, investigation, examination and analysis of material found in digital devices, often in relation to mobile devices and computer crime. Through 122 credits, coursework will include Criminology, Cybercrime, and Digital Forensics, alongside a senior project.
DeVry's bachelor's program can be completed online through Canvas or in a hybrid learning environment that involves some in-person learning. Students can receive academic support online and on campus. Graduates may pursue careers as discovery managers, private investigators, or police officers.
#9
Stevenson University
Salary Score:
Median Starting Salary:
Locations:
Accreditation:
Stevenson University's fully online Bachelor to Forensic Science Master's Degree Program combines a master's and bachelor's program for students with 60 existing credits that have already been completed. Both the biochemistry and biology bachelor's degrees can be used to advance into their corresponding forensic science master's degree. The biology program will include courses such as Ecology and Evolution and Genetics, while the biochemistry program will include Cell Biology and Genetics and Calculus. Once students reach the master's level, coursework will shift to include Trace Evidence, Toxicology, and DNA Analysis.
Students may complete either program in as little as four years on a full-time schedule, depending on their transferable undergraduate credits. Career tracks upon graduation can include working as forensic chemists, crime scene investigators, or forensic DNA analysts, to name a few options. Stevenson University is a medium-sized, nonprofit institution that has academic support for online students and a digital library.
Online Bachelor's Degrees in Forensic Science
The broad category of forensic science degrees online contains a variety of curriculum paths. There are some online schools for forensic science that specifically offer a Bachelor of Science (BS) in Forensic Science, but most colleges that offer forensic science programs use other names for the degree. In fact, most of the popular online programs listed above are either a BS in Criminal Justice with a concentration in forensic science or forensic accounting or a BS in Psychology, with a concentration in forensic psychology. The first degree tends to focus on physical evidence collection and testing, while the second emphasizes the mental processes behind criminal behavior.
Most online bachelor's degrees take 120 credit hours and three to four years of full-time study to complete. Some programs are also offered part time. Besides classwork, most forensic science degrees include many hours of lab and/or field work. Programs may culminate in a field internship or a capstone course that ties together students' knowledge.
Forensic Science Program Requirements
Admissions officers don't expect prospective students to have criminal justice experience, but college applicants should have a high school diploma with a record of satisfactory grades in science-related courses. Colleges often ask for letters of recommendation from teachers or mentors, and most admissions officers look favorably on a student's community service activities.
Common Courses in an Online Forensic Science Bachelor Degree
Even though the majors may differ, many forensic science degrees have similar learning outcomes, such as knowledge of criminal procedure and applied research methods. Some concentrations focus on more specific areas of criminal procedures. For example, forensic psychology programs concentrate on personality theory, abnormal psychology, and behavioral research. Below, we've listed several examples of courses that undergraduates are likely to encounter in their forensic science curriculum.
Crime Scene Investigation
This course covers the fundamentals of processing a scene and gathering evidence. Techniques include photography, fingerprint capture, hair and fiber collection, and witness interviews. Faculty emphasize the importance of the chain of evidence in the criminal justice system.
Professors in this class discuss the uses and limits of chemistry for evidence analysis. Students use common lab equipment to analyze samples of various substances, including fibers, paint, hair, soil, and narcotics. Online students may use a local facility for lab experience or may receive a lab kit for home use.
Students learn the role of forensic science and technology in understanding and prosecuting criminal acts. The curriculum generally ranges from gathering evidence at crime scenes to answering questions in court. Topics can include technology advances through the years, the "CSI effect" on jury expectations, and the role of DNA in correcting miscarriages of justice.
Introduction to Forensic Psychology
Even degrees that focus on natural sciences usually include this class to help students understand criminal behavior. Students learn the history of behavioral analysis in law enforcement and psychology's impact on criminal defense and sentencing reform. The curriculum also introduces the basic methodology for writing psychological profiles to be entered into evidence.
Research Methods in Criminal Justice
Enrollees adhere to the scientific method to design studies and test the results. As a culminating project, they map out a novel research project seeking to answer a question relevant to forensic science. Professors may also share cutting-edge research in the field and discuss the methods researchers used in their designs.
What Can You Do With a Forensic Science Degree?
Specialists in forensic science usually work for law enforcement agencies or departments, but their work can also touch other parts of the criminal justice system. No matter what branch of science they use, their work is designed to discover the truth about a crime and aid the courts during trial.
As technology and methods in the field advance, forensic science professionals participate in conferences, communicate with other professionals online, and read professional journals to update their knowledge. Some employers and professional certifications require a certain number of continuing education hours per year, which can be achieved by attending seminars and webinars.
Forensic Science Careers
We've listed a few jobs below that graduates can attain once they earn a bachelor's degree in forensic science. Unless otherwise noted, the Bureau of Labor Statistics (BLS) places these jobs in the broad category of forensic science technicians, who earn a median annual salary of $61,930 and can expect a rapid job growth rate of 16% through 2030.
CSIs collect and document physical evidence from crime scenes and ensure its safe passage to laboratories. They often assist medical examiners during autopsies to document evidence and contribute to toxicology reports. Many CSIs are sworn police officers who specialize in this field, but others are civilians — the requirements vary by department.
These are the crime laboratory technicians who analyze and interpret physical evidence. They must be organized and meticulous because any procedural misstep can impede an investigation or trial. Criminalists typically specialize in a particular field of forensic evidence such as toxicology, forensic DNA, or explosive residue and debris. The American Board of Criminalistics offers certification exams in eight specialties.
These analysts examine data from computer and mobile devices to use as digital evidence and detect both traditional and cybercrime. They are trained to recover deleted computer files, track people's locations using a phone's GPS information, and interpret security camera footage and audio recordings. Depending on their expertise, a digital forensic analyst might join one of several professional organizations for career development and support.
Forensic Document Examiner
These analysts are experts in writing instruments and technology, writing materials, and handwriting. They might authenticate a document by analyzing its ink, restore a damaged document to legibility, or compare handwriting samples to convict or exonerate a suspect. The American Board of Forensic Document Examiners provides continuing education on methods and materials and also certifies examiners.
Police officers start their careers on uniform patrol and can pass exams to move into higher, more specialized positions — such as becoming a detective or crime scene investigator. A bachelor's degree generally isn't required to work at a local police department but is usually required for a job as an agent with the US Department of Justice. A degree can also boost an officer's promotion package if they apply to be a detective. Police and detectives earn a median annual wage of $66,020, with a job growth rate of 7%.
Is Forensic Science a Good Career?
If you're interested in science, law enforcement, and justice, forensic science may be a suitable career option for you. Many forensic science technicians believe in social responsibility, which means they seek fairness and want to keep others safe. Forensic science and its many specializations require a fair amount of schooling, but it's worth it if you have a desire to help victims, prevent crimes, and improve your society.
Forensic science technicians are detail-oriented, highly focused, and interested in lab work and data analysis. Through an online degree program in forensic science, like the ones we've listed above, you can pursue a career that is satisfying and fulfilling.
Is an Forensic Science Bachelor's Degree Worth It?
There's no answer to this question that suits every person. You need to weigh the factors that are most important to your lifestyle when deciding whether to pursue a bachelor's degree in forensic science. This degree may lead to a fulfilling job in a growing field but be sure to consider all the pros and cons before choosing to pursue it.
Potential Benefits
Forensic science professionals report moderate to high levels of job satisfaction. They tend to point to the importance of their work as a major factor in their happiness regarding their career choice.
Most forensic science jobs provide the opportunity to practice a variety of skills, including developing technical knowledge, critical thinking, and problem-solving.
Potential Drawbacks
The 16% job growth rate for forensic science technicians is twice the average rate for all US occupations, but the actual number of these jobs is small — the BLS expects only 2,500 new positions each year from 2020-2030. Jobs in some specialties may be more in demand than others.
According to a 2021 scholarly study, professionals who work at crime scenes tend to have higher levels of stress and greater potential for burnout than their lab-based colleagues. This includes CSIs who collect evidence.
Since technology is always improving and new scientific discoveries are constantly being made, forensic technicians must continuously perform research in order to keep up with new information. A forensic science technician needs to split their time attending conferences, researching, and working on their cases. It can be overwhelming to juggle so many things and give them all the attention they deserve.
You may also consider the virtue of studying forensic science online. Colleges have offered distance learning programs in the sciences for decades, and many students are drawn to the flexibility of asynchronous coursework. However, others prefer the interaction of a classroom and the ability to question professors in real time in classrooms or laboratories.
How To Choose an Online Bachelor's Program in Forensic Science
Selecting a college is a major decision, so it's important to have as much information as you can. As you read program websites and talk to admissions officers, you may want to ask questions that are tailored to your circumstances. Below, we've included some examples to help inform your search for an online bachelor's degree in forensic science.
Is This School Accredited?

You should consider only regionally or nationally accredited institutions. Accreditation means that a college offers a demonstrably high-quality education, as assessed by an independent agency. Regional accreditors have more rigorous standards, and regionally accredited colleges only recognize transfer credits from other colleges with the same type of accreditation.
Is This Program Accredited?

School-level accreditation is important, but individual programs can also earn accreditation from the Forensic Science Education Programs Accreditation Commission . FEPAC accreditation isn't required for any type of certification or licensure in the field, but it does attest to a program's quality. FEPAC acknowledges that not every college has applied for accreditation, so it's worth comparing the curricula of accredited programs against the curricula of other programs you're considering to help gauge their quality.
What Does It Cost?

Tuition is only one portion of a degree's cost, so you should calculate a program's full cost by adding up tuition, fees, and books and supplies over four years. Online students won't need to pay for room and board, which can lead to considerable savings. Applying for financial aid can also help students reduce costs.
Can I Work While Studying?

If you can't afford to lose your income while in school, then you might prefer a program with asynchronous online classes. At the very least, you'll need a program with class times that don't conflict with your work hours. Some colleges offer part-time forensic science bachelor's degrees, which will take longer to complete but will leave you with more free time to balance priorities.
How Much Support Will I Receive?

Schools with robust virtual services can help online students feel welcome and connected. It's difficult to know in advance how much support a college offers distance learners, but you can start by reviewing the school's website for references to online tutors, academic advisors, counseling, and library services. You might also ask to meet with admissions officers to ask questions.
Finally, read student and alumni reviews to gain unique insights and learn more about the student experience. Be sure to find reviews from online students for the most accurate picture of a college's support network.
Frequently Asked Questions About Online Forensic Science Degrees
What Degree Is Best for Forensic Science?
---
The best degree depends on your career goals. Do you want to specialize in chemistry, psychology, accounting, etc? Take note of which online forensics degrees focus on your area of interest. Sometimes, the degree isn't called "Forensic Science," but it still prepares you for a career in the field, so consider that when choosing your online degree program.
Is a Degree in Forensic Science Hard?
---
Every student has different aptitudes and abilities, so there's no blanket answer to this question. To succeed in a forensic science degree program, you'll need to demonstrate knowledge of various sciences through tests and lab work. You'll also need to write papers on the criminal justice system, diversity and inclusivity, and criminal justice ethics, which may be challenging. Some student reviews discuss professors with unclear expectations, but this concern isn't limited to this major.
Are Forensic Scientists in Demand?
---
The short answer is yes, but the big picture is more complicated. BLS projects a 16% increase in forensic science technician jobs through 2030 thanks to a backlog of cases in jurisdictions around the country. However, only 2,700 jobs, on average, will open each year over the next decade. Many of the existing forensic science jobs are in high-density cities, but others are in less densely populated states, such as Arizona.
How Many Years for a Forensic Science Degree?
---
Typically, online forensic science degree programs take between three to four years of full-time study. Some online programs allow students to transfer credits, which can decrease the amount of time a program takes to complete. Check your program to see how much you can transfer and how many credits must be completed in your online forensic science program.
Why Trust Us?
60,000 Degrees Researched Annually
20,000 Hours Spent on Research Annually
Launching Rankings Since 2009
Meet our team
Related Articles
2022 Best Online Criminal Justice Degree Programs
Discover top online criminal justice degrees ranked by alumni salaries to find the best program to kickstart your career.
2023 Best Online Criminology Degrees
Find the best online criminology degree that's right for you from our list of accredited online schools. Learn about the online programs to find the right fit for you.