2023 Best Online Forensic Psychology Degrees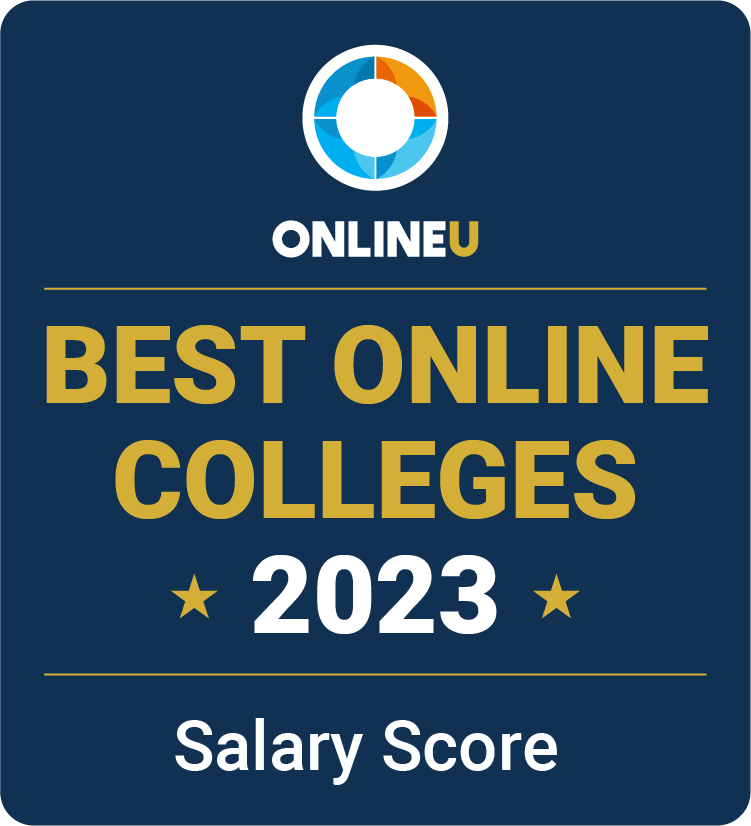 Forensic psychology students study the intersection of psychology and law and how to analyze criminal behavior from a psychological perspective. An online bachelor's in forensic psychology can be a convenient and flexible way for students to prepare for careers as crime analysts, jury consultants, victim advocates, and social and community service managers. This online undergraduate degree can also be the necessary stepping stone toward graduate degrees, such as an affordable online master's in forensic psychology.
We've ranked these online bachelor's programs by online enrollment to see which programs are popular with students who may share similar interests and career goals. View our methodology for more details about our list, or learn more about OnlineU.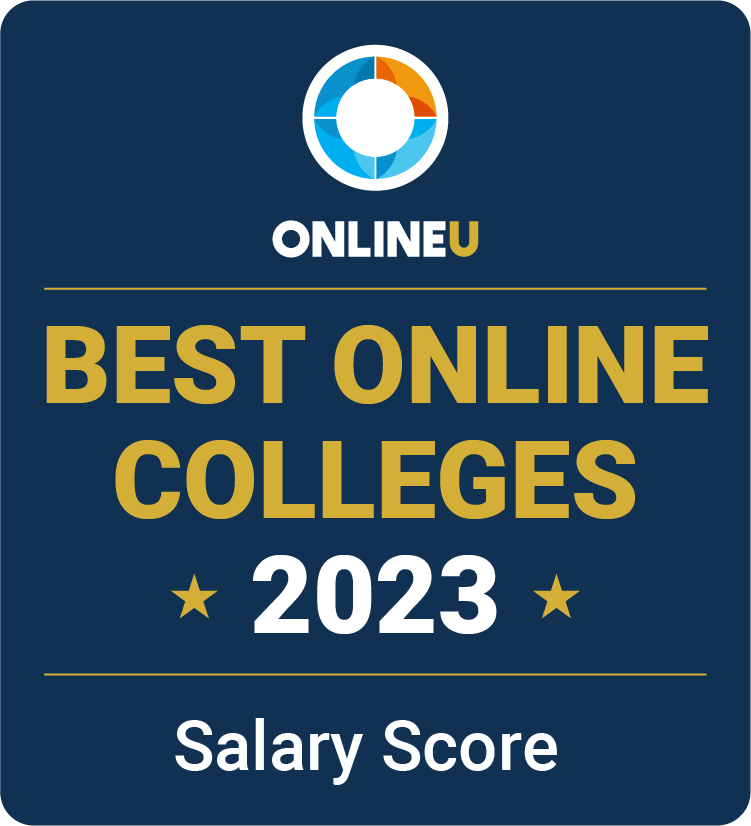 ADVERTISEMENT
Online Forensic Psychology Bachelor's Degrees You May Be Interested In

Southern New Hampshire University Online

Annual Tuition: $17,800
1 Programs (view all)

Annual Tuition: $11,700
2 Programs (view all)
---
List Of Accredited Online Forensic Psychology Schools
| School | Online Enrollment | Annual Tuition |
| --- | --- | --- |
| Southern New Hampshire University Online | | |
| Arizona State University | 33,410 | $24,413 |
| Purdue Global | 28,447 | $14,358 |
| Columbia Southern University | 14,364 | $6,600 |
| Franklin University | 2,642 | $9,577 |
| Eastern Kentucky University | 2,187 | $19,948 |
| Waldorf University | 1,950 | $8,700 |
| Maryville University | 1,326 | $28,470 |
| Florida Tech - Online | 1,166 | $12,240 |
| Bay Path University | 870 | $35,081 |
What Is a Bachelor's in Forensic Psychology Degree?
Forensic psychology is a relatively new field, yet many schools have developed bachelor's degree programs specifically for this subject over the last two decades. Forensic psychologists often serve as expert witnesses, helping judges and juries assess cases and behavior in order to administer justice effectively. They may also be called upon to determine a defendant's mental competency, assess a witness's credibility, or develop a suspect's psychological profile.
An online forensic psychology bachelor's program combines an understanding of clinical psychology with knowledge of the U.S. court system. The curriculum is designed to provide insights into human behavior and how an individual's actions may cause them to enter into the criminal justice system. Students who go into forensic psychology spend much of their time developing investigative, interrogative, and critical-thinking skills, in addition to expanding their knowledge of psychology, the scientific study of human behavior, and thought processes.
Degree Requirements
Most students complete a bachelor's degree in forensic psychology in four to five years of full-time study or possibly six years of part-time study. However, students who have earned previous credits or already have an associate degree may be able to finish sooner by transferring credits or enrolling in a degree completion program.
These online bachelor's degrees require 120-124 credit hours. About 45 credit hours are devoted to courses in forensic psychology — typically an interdisciplinary mix of psychology and criminal justice offerings — while the remaining credits are devoted to general education courses and electives.
Some programs require an in-depth study of research methods in forensic psychology, which involves research design, data analysis, and interpretation. Bachelor's programs also typically incorporate a capstone course as a culminating experience.
Courses
Forensic psychology majors take a variety of courses in both crime and psychology. Criminal justice courses generally focus on the legal system, forensic science, and the criminal investigation process. Psychology courses may concentrate on abnormal psychology, violence and substance abuse psychology, and grief counseling. Mental health is also an essential topic for forensic psychologists to determine whether a patient is mentally competent and can be held responsible for their actions. Course content is usually similar across forensic psychology degree programs, although course titles may differ.
Conflict management explores the process of moving from conflict to reconciliation through mediation. Students study effective self-management of conflict by applying various resolution methods, individually and in group settings.
This course introduces the methods and techniques used by law enforcement in criminal profiling, as well as theoretical concepts drawn from criminology, sociology, and psychology. Terminology and descriptive terms are defined as students apply them to crimes and forensic study examples.
Victimology explores the relationship between victims and offenders and the psychological effects of crime on both. Students examine how victims interact with the criminal justice system and assess patterns of behavior.
Students examine the American criminal justice system and the interrelationship among local, state, and federal law enforcement agencies. Studies focus primarily on criminal law, liability, and punishment.
Admission Requirements
To apply to most colleges, you'll need to submit an online application along with some or all of the following documentation:
Official high school or GED transcripts, usually with a minimum GPA of 2.5-3.0
SAT or ACT college entrance exam scores
A personal essay or statement
One or more letters of recommendation from mentors, such as teachers, supervisors, or coaches
A resume or list of extracurricular activities, part-time jobs, and volunteer activities
A list of any awards or honors you've received
As part of your preparation to submit your application to an online forensic psychology degree program, be sure to check the school's application deadline. Deadlines vary depending on the type of school and admissions format but typically fall sometime between September and December of the academic year prior to the year in which students plan to start attending classes. Most of the more competitive schools send out their acceptance letters on March 1.
What Can You Do With a Bachelor's in Forensic Psychology Degree?
An online forensic psychology degree may be worth it if you are interested in the law and how the human condition influences criminal behavior. The skills you are likely to develop earning this degree are intended to prepare you for work in challenging and diverse situations. This degree also helps set the foundation for advanced coursework if you decide to pursue graduate programs in order to become a licensed, practicing forensic psychologist.
Further Education
There are many types of psychology degrees, and you can earn every level of degree online, including the advanced degrees you'll need for a career as a forensic psychologist. You may want to earn your master's degree and doctorate separately, or you can choose a doctoral program that incorporates all of the coursework for a master's within the program.
A master's degree in forensic psychology typically takes about two years of full-time study to complete and requires 30-42 credit hours. The psychology courses in the program curriculum are generally highly focused on criminal behavior, but additional courses cover topics such as forensic assessment techniques, forensic research, and professional ethics.
A psychology master's degree has similar requirements in terms of credit hours and years of study. The core curriculum includes courses on counseling theories and strategies, lifespan development, and social psychology. Many programs feature concentrations, including forensic psychology.
Doctorate in Forensic Psychology
After completing your master's program, you'll need to earn a doctorate. Your choice of doctoral degree depends largely on your ultimate career goals. A Doctor of Psychology (PsyD) is designed for students who want to become practicing psychologists, while a Doctor of Philosophy (PhD) in Psychology or Forensic Psychology is best suited for researchers and academicians.
Forensic Psychology Careers
The work of forensic psychologists is varied. For example, some forensic psychologists advise members of the justice system or lawmakers on policies involving psychological issues, while others focus on careers in academia or conducting research. However, you'll need a master's degree and doctorate to meet the forensic psychologist requirements.
With a forensic psychology bachelor's degree, you may pursue careers in social services, the court and corrections systems, social work, law enforcement, or the military. For example, crime victim advocates work with victims of serious crimes by offering services and support. They help victims navigate the criminal justice system, assist with day-to-day tasks involving their cases, or make connections to other social services. Pay can vary based on education, location, and experience.
There are several other occupations where you can utilize your skills from an online bachelor's degree in forensic psychology. These include caseworkers, community service managers, police officers, and correctional treatment specialists.
Want to learn more about employment opportunities in the field of psychology? Check out our psychology career guide.
Financing Your Bachelor's Degree in Forensic Psychology
Before you apply to a forensic psychology program, you may want to estimate approximately how much you can afford to pay for your education, especially if you intend to earn a master's or doctorate. Comparing this figure to the cost of earning these degrees at various schools may help you narrow down the programs you'd like to attend. You may also want to estimate the return on investment (ROI) of your education or explore programs with high salary scores, which is our proprietary measure of ROI.
Some additional data from the Bureau of Labor Statistics (BLS) may prove useful in evaluating the value of an undergraduate degree. The BLS shows that the median weekly income for bachelor's degree holders is $1,334 as compared to the $1,057 median for all workers. This adds up to $277 more per week or just over $14,400 more per year. It's also reassuring to know that the unemployment rate for college graduates is lower than for workers without degrees.
Cost
Tuition fees vary among the schools on our list of the best online bachelor's degrees in forensic psychology. Even within the same school, tuition fees often differ for in-state residents, out-of-state residents, and online students. However, according to the College Board's 2022 report, average annual tuition fees vary depending on the type of school. Rates range from $10,940 for four-year public colleges to $39,400 for four-year private colleges.
The College Board estimates that students also spend an average of $1,240 annually for books and other supplies. Distance learners may have to pay a technology fee for online classes, but these expenses may be more than offset by the money saved on room, board, and transportation costs.
Financial Aid
Whether you're studying online or on campus, you may be eligible for financial aid, which can significantly impact the cost of your college degree. Although aid money typically goes to the students with the most financial need, all students should submit a Free Application for Student Aid (FAFSA). Once your application has been processed, you'll be notified if you qualify for aid from one of the many common sources of college funding. These include the federal and state governments and your school itself.
If you're offered a financial aid package, it may contain several types of aid. Grants and scholarships are preferred because they typically don't need to be repaid. Your package may also include a federal work-study program, which allows you to earn wages to put toward tuition expenses.
Aid packages often include student loans as well, but they need to be repaid with interest. This can actually add a substantial sum to the total cost of your degree, so use our student loan repayment calculator to determine your interest owed. Keep in mind that federal student loans offered through the government often have lower interest rates and better repayment terms than private student loans offered by banks and lending institutions, but both types may help you earn your degree.
Depending on your circumstances, you may also be eligible for assistance through military financial aid or tuition discounts. Some organizations also sponsor private scholarships, and you'll need to submit separate applications for these opportunities.
What Else Should You Consider?
Before selecting forensic psychology as your major, you'll want to consider whether it will equip you for the future you have in mind. Depending on your career goals, you may want to think about earning an undergraduate degree in psychology or in criminal justice. Our psychology degree guide and criminal justice degree guide may help you make a more informed decision.
You'll also want to select a school that is accredited, meaning that it has been evaluated by an independent agency and met high academic standards. Selecting an accredited program assures you that you're getting a quality education. Enrollment in an accredited college is also required to qualify for federal financial aid, and it will enable you to transfer credits and pursue graduate degrees. To determine if your school is accredited, check the databases found on the U.S. Department of Education and the Council for Higher Education Accreditation (CHEA) websites.
Another important decision is whether to pursue a forensic psychology degree online. Online degree programs are often more flexible and accessible, allowing you to schedule your class time and homework around your work, family, and other commitments. Choosing an online degree also means you can select from a wider range of programs than just what's offered in your area. However, success in the distance education environment requires self-motivation, discipline, and time management skills.
Still debating between a psychology degree and a forensic psychology degree? Find out more about the benefits and value of a psychology degree.
Other Psychology Specializations
In addition to moving directly into the workforce after earning your bachelor's in forensic psychology degree, you could also pursue master's and doctoral degrees in other areas. The following are just some of the many areas of specialization available for study at an advanced level:
This concentration studies how children develop and interact with others from infancy through adolescence. Child psychologists work with children and other family members to diagnose behavioral and emotional problems and develop treatment plans for resolving issues.
Clinical psychology uses evidence-based research to provide thorough behavioral and mental health therapy for individuals, families, and groups. Clinical psychologists work directly with patients to diagnose mental disorders and develop personalized treatment plans.
When studying counseling psychology, learners discover how to apply the theories and concepts of psychology to help people modify their behavior and manage their emotions more effectively.
Industrial-Organizational Psychology
Industrial-organizational psychology looks at how humans behave within organized groups. I/O psychologists typically work with or consult with various types of groups — corporations, political parties, and teams, for example — helping the members understand group dynamics and improve communication.
Aspects of social psychology are related to forensic psychology, as social psychology examines behavior within a community. Classes in social justice are often included to help students understand how cultural, political, and economic factors shape community values.
FAQs About Bachelor's in Forensic Psychology Programs
What Can You Do With a Forensic Psychology Degree?
---
With a bachelor's degree in forensic psychology, you will be qualified for jobs in community service, such as a caseworker or social service manager, or in the criminal justice system, such as a probation officer. To become a forensic psychologist, however, you will need to earn both a master's degree and a doctorate in psychology or forensic psychology.
Why Is Forensic Psychology Important?
---
Forensic psychology is important because it brings a deeper, scientific approach to examining criminal behavior. Forensic psychologists help ensure that people who are accused of crimes are treated fairly and offered therapeutic help if needed. They also assist jurors, judges, and lawyers in understanding the psychological elements of a case so they can make more informed decisions.
Is Forensic Psychology a Good Career?
---
Yes, forensic psychology can be a fascinating and rewarding career for those who want to use their knowledge of psychology to make a difference within the criminal justice system. However, becoming a forensic psychologist requires a great deal of education as well as licensure.
How Do I Get a Forensic Psychology Degree?
---
You can get a forensic psychology degree by enrolling in a bachelor's degree program and completing all of the graduation requirements. Many programs are offered in both traditional on-campus and online formats. Master's degrees and doctorates in forensic psychology are also available as online programs.
Bottom Line
If you're fascinated by both psychology and the law, forensic psychology may be the perfect major for you. Earning a bachelor's degree in forensic psychology will prepare you for entry-level positions in criminal justice and community service while also giving you a strong foundation for advanced studies if you decide to pursue forensic psychology as a career.
Related Articles
2023 Best Online Forensic Science Degrees
If you want to earn your degree in forensic science online, explore our list of the best online forensic science programs and read more about this degree.