2023 Best Online Forensic Accounting Degrees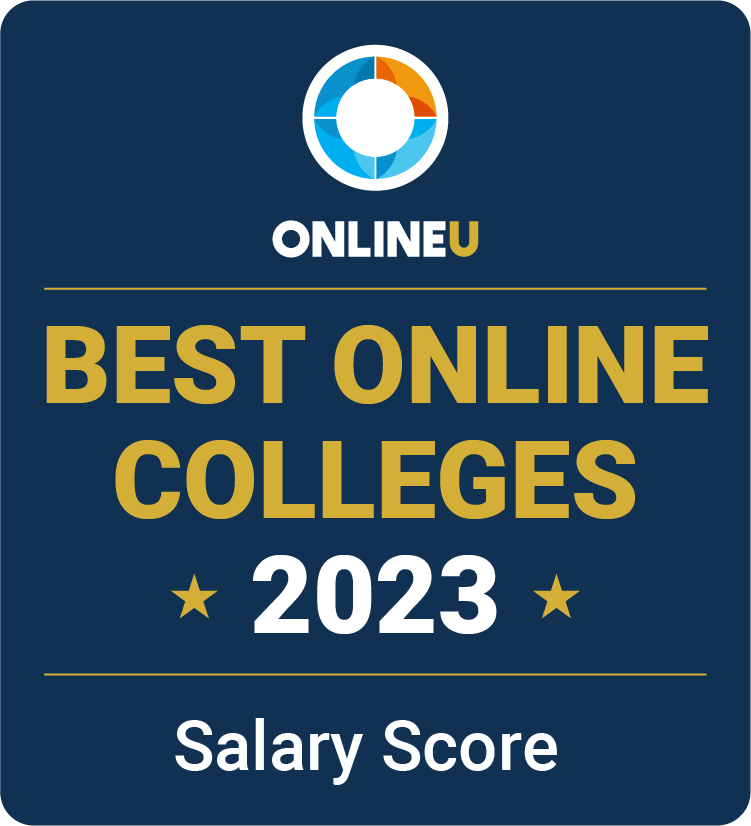 An online bachelor's in forensic accounting degree prepares students for careers or further education in fraud investigation and reporting. Prospective students can expect this online degree to explore topics like financial management, forensic accounting, and auditing. Some common courses offered in an affordable online bachelor's in forensic accounting include Auditing, Fraud Examination, and Contract Law. In most cases, online schools require students to complete core courses in majors like accounting, criminal justice, or business administration before taking electives in forensic accounting. Future students can expect to complete a capstone course, an internship, or experiential learning to graduate. Graduates of an online bachelor's in forensic accounting may pursue careers like forensic accountants, public accountants, and internal auditors.
View our methodology for more details about our list, or learn more about OnlineU.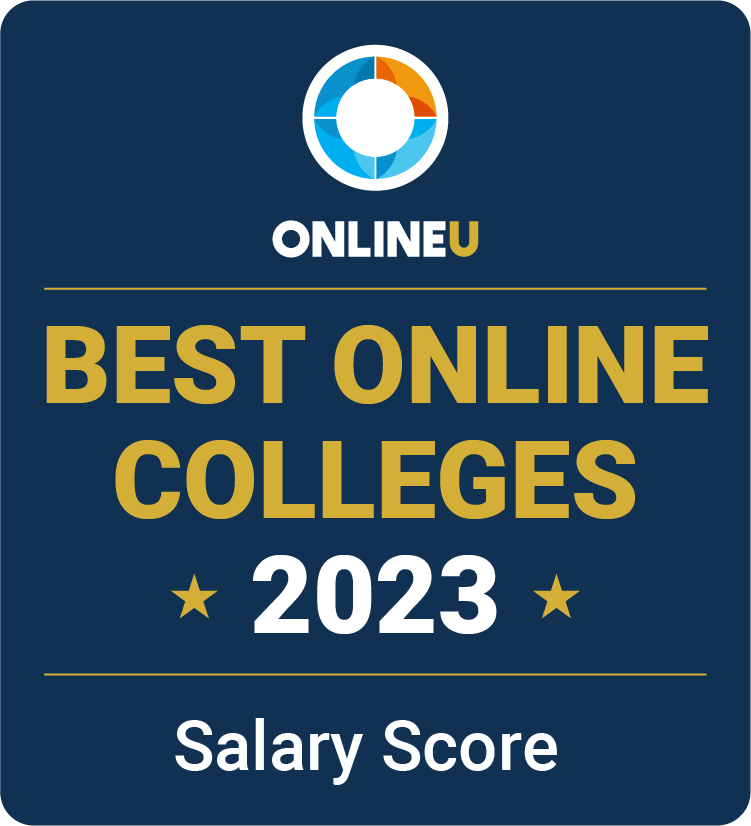 ADVERTISEMENT
Online Forensic Accounting Bachelor's Degrees You May Be Interested In

Southern New Hampshire University Online
---
List Of Accredited Online Forensic Accounting Schools
| School | Online Enrollment | Annual Tuition |
| --- | --- | --- |
| Southern New Hampshire University Online | | |
| Purdue Global | 28,447 | $14,358 |
| Embry-Riddle Aeronautical University - Worldwide | 8,378 | $9,912 |
| Franklin University | 2,642 | $9,577 |
| University of Alabama at Birmingham | 2,398 | $20,400 |
| Davenport University | 1,736 | $19,338 |
| Champlain College | 1,669 | $41,828 |
| Pennsylvania Western University | 699 | $16,078 |
| DeSales University | 319 | $38,700 |
| University of Northwestern Ohio | 300 | $11,500 |
What Is a Forensic Accounting Degree?
The American Institute of Certified Public Accountants (AICPA) states that "Forensic accounting services generally involve the application of specialized knowledge and investigative skills possessed by CPAs to collect, analyze, and evaluate evidential matter and to interpret and communicate findings in the courtroom, boardroom, or other legal or administrative venue." In more simplistic terms, "forensic" is an adjective that describes the suitability of something to be used in a courtroom.
While there are online certificate programs in forensic accounting, a bachelor's degree is the minimum requirement for entry-level jobs in this field. With that being said, some employers may require a master's degree in forensic accounting for even entry-level positions.
While a bachelor's degree in forensic accounting provides a point of entry into the field, many employers will expect an upper-level job candidate to be a Certified Public Accountant (CPA), which requires earning a master's degree in accounting.
Students interested in pursuing a career in forensic accounting often first pursue a bachelor's degree in accounting with a concentration in forensic accounting. While a bachelor's degree in forensic accounting provides a point of entry into the field, many employers will expect an upper-level job candidate to be a Certified Public Accountant (CPA), which requires earning a master's degree in accounting and successfully passing the Uniform Certified Public Accountant Exam. The general content areas covered on the exam include Auditing and Attestation (AUD), Business Environment and Concepts (BEC), Financial Accounting and Reporting (FAR), and Regulation (REG).
To earn a bachelor's degree in accounting — or forensic accounting, if offered — it typically takes a full-time student four years to complete the roughly 120 required credit hours.
Can You Get a Forensic Accounting Degree Online?
Yes, a number of online colleges and universities across the country offer students forensic accounting degrees and general accounting degrees, with specializations in forensic accounting. When considering different online forensic accounting degree programs, there's one word you need to pay particular attention to: accreditation.
When considering different online forensic accounting programs, it's important to research an institution's accreditation status. While there are different accrediting organizations, arguably the most respected one in the field of accounting is The Association to Advance Collegiate Schools of Business (AACSB).
In fact, accreditation is such an important aspect of choosing an online college or university that OnlineU only includes accredited institutions in any of our content, as accreditation provides both an institution and its students with an official seal of approval over its academic programs. Additionally, while not a universal requirement, many employers prefer to hire candidates that have earned degrees from accredited institutions. It's also not uncommon for various professional certifications to require a degree from an accredited college or university.
Common Courses for a Forensic Accounting Major
If you're good with numbers and have an interest in investigating potential cases of financial fraud, irregularities and criminal acts among other things, earning an online degree in forensic accounting may be ideal.
Explore the following core courses to help you determine whether a forensic accounting degree is the right fit for you:
Whether pursuing a career as a forensic accountant or an entirely different accounting niche, you can expect to take at least one course that specifically covers the basic principles of accounting. These principles provide the blueprint that various companies and other entities must follow in reporting financial data.
Accountants help manage a company or organization's financial data and reporting guidelines. However, whether a recurring quarterly or annual audit — or an audit aimed at discovering if financial crimes or frauds are at play — an auditing course provides you with the essentials when it comes to the work auditors perform and the processes through which they work.
It should come as no surprise that accountants and forensic accountants need to have a strong working knowledge of finance, as it's tied to most everything they do as accounting professionals. In this course, you'll learn about bookkeeping, financial analysis and management, risk analysis, and investments.
A course in business law helps to tie together general accounting and the investigative side of the field. Faculty cover laws commonly encountered in the accounting profession as well as areas such as contracts, real and personal property rights, agency corporations, and a variety of other topics to prepare you for a career in forensic accounting.
What Can You Do With a Forensic Accounting Degree?
One of the best things about a career in forensic accounting is the number of unique professional opportunities it will allow you to pursue throughout your career. From working for the Federal Bureau of Investigation (FBI) and other federal and state entities or working in law offices to working in the corporate world.
Financial institutions — including banks, investment firms, and large corporations — are at particular risk of financial fraud within their organization due to the nature of the work. While external financial audits are common requirements of financial institutions, the same entities often have their own forensic accounting teams to help monitor any financial irregularities or fraudulent activity among employees and departments. As a forensic accountant for a financial institution, you would help reduce fraudulent activity before it's discovered by external auditors.
Individuals can work as a forensic accountant, an accountant for a state or federal government agency, an accountant for a business or insurance agency, and more. Below, we highlight some career options for forensic accounting degree holders, including data from the Bureau of Labor Statistics (BLS).
Is There a High Demand for Forensic Accountants?
Between 2021 and 2031, the employment demand for accountants and auditors is expected to grow by 6%, which is about the average among U.S. occupations. The U.S. Bureau of Labor Statistics (BLS) states that there are an estimated 136,400 job openings each year for accountants and auditors. Recently in 2021, there were over 1.4 million accounting jobs, and that number is projected to reach over 1.5 million by the end of the decade.
As the economy rebounds and continues to grow in today's digital environment, the need for experienced forensic accountants will likely continue to increase. With more online banking and investing businesses, more rules and regulations to help govern online finance, and a growing number of consumers taking their personal financial management online, forensic accountants may experience even greater demand over time as long as the economy continues to prosper.
Does a Forensic Accountant Need a CPA?
Earning a CPA license can help open doors to both advanced careers in forensic accounting and related fields.
While forensic accountants are not required to have a CPA, earning a CPA and passing the licensure exam will help make forensic accountants that much more marketable to prospective employers.
The Association of Certified Fraud Examiners (ACFE) provides professional guidance and education for forensic accountants, while the National Association of Forensic Accountants (NAFA) offers an abundance of resources in addition to certifications and training.
Is a Bachelor's Degree in Forensic Accounting Worth It?
Our research suggests an online forensic accounting degree is worth it. Through factors, such as median annual salary ($77,250 in 2021), continued demand for skilled accountants and forensic accounting specialists (6% job growth through 2031), and the ever-evolving environment of online business, a degree in forensic accounting can help propel your career.
If you're a numbers person with an investigative mind looking to work in a niche career field with a higher-than-average annual median salary, a forensic accounting career may be worth it. Consider the following pros and cons of getting your forensic accounting degree online:
Potential Benefits
As of May 2021, the median annual salary among all occupations in the U.S. was $58,260, making the median annual salary for accountants nearly $20,000 greater. As a result, forensic accountants can expect to earn a significantly higher salary over their lifetime than many other occupations.
Forensic accounting students looking to extend their education beyond the bachelor's level have multiple opportunities to grow their knowledge and marketability. They can earn a master's degree in forensic accounting or just accounting, become a CPA, and/or earn various professional certifications and credentials.
Technological advances in the industry means that the role of accountants is becoming more focused on higher level thinking, as monotonous tasks, like data entry, are now easily automated. In other words, duties that involve consultations and analysis are taking center stage while the job growth doesn't diminish. So, if you like solving problems and using your critical thinking skills, this job has become more appealing in recent years.
Potential Drawbacks
According to a survey on CareerExplorer, accountants are unsatisfied with their career choice in general. They rank their career as 2.6 out of 5 stars, placing them in the bottom 6% of all their career satisfaction surveys. Therefore, it's important to research the type of day-to-day work forensic accountants perform by researching the role and speaking with professionals. Forensic accountants can experience a great deal of stress and anxiety, as being successful requires tedious, specific, and time-intensive work.
The process of becoming a forensic accountant at the top of your field is a considerable time investment. Despite earning a bachelor's degree in forensic chemistry, establishing yourself as a qualified job candidate may require earning a master's degree and becoming a CPA. Some employers will only hire applicants with a master's degree.
Working toward your bachelor's degree online may limit the extent of networking you are able to accomplish as a result of not being physically in class with your peers and mentors. While it's still possible to meet fellow students and build relationships with industry experts, it may be challenging for more reserved and quiet students to feel comfortable networkingin a digital environment.
Bottom Line
OnlineU's online forensic accounting programs are ranked based on federally sourced alumni salary and debt data, which we use to calculate a graduate's projected earnings over a 10-year period. For those concerned about tuition costs, it may be helpful to point out that federal financial aid is available to students pursuing a forensic chemistry degree at the graduate level. In addition to this type of aid, a variety of public and private scholarships are available to students in accounting-related degree programs.
In terms of what degree is best for forensic accounting, an online forensic chemistry degree program (where available) or general accounting degree with a specialization in forensic chemistry are among the best degree programs for future forensic accountants. Many students also decide to continue their education by earning an MBA in Accounting, or an MBA in Finance.
Related Articles
2023 Best Online Forensic Science Degrees
If you want to earn your degree in forensic science online, explore our list of the best online forensic science programs and read more about this degree.
2023 Best Online Master's Degrees in Accounting
Compare online master's degrees in accounting based on the best alumni salaries for each college program.