2023 Best Online Fashion Degrees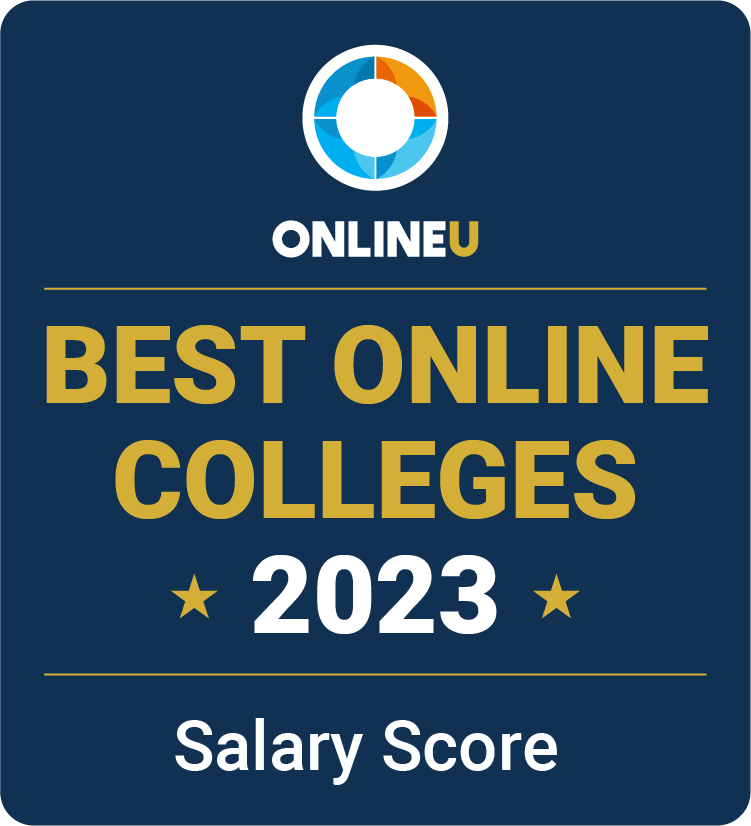 Fashion is a highly competitive field, and you can't afford to miss out on any opportunities. That's why we've ranked the top online fashion degrees — so you know where to focus your attention. Whether you're interested in fashion merchandising or management, these degrees will give you the skills and knowledge needed to succeed in this exciting industry.
Fashion is more than just an industry — it's a passion. Whether you want to work as a retail manager or an apparel designer, our rankings list is designed to help you find the right degree for your career goals. Our rankings are based on online enrollment, so they're updated regularly to show which programs are most popular with students. View our methodology for more details about our list or learn more about OnlineU. You may also want to explore art design, a similar online degree.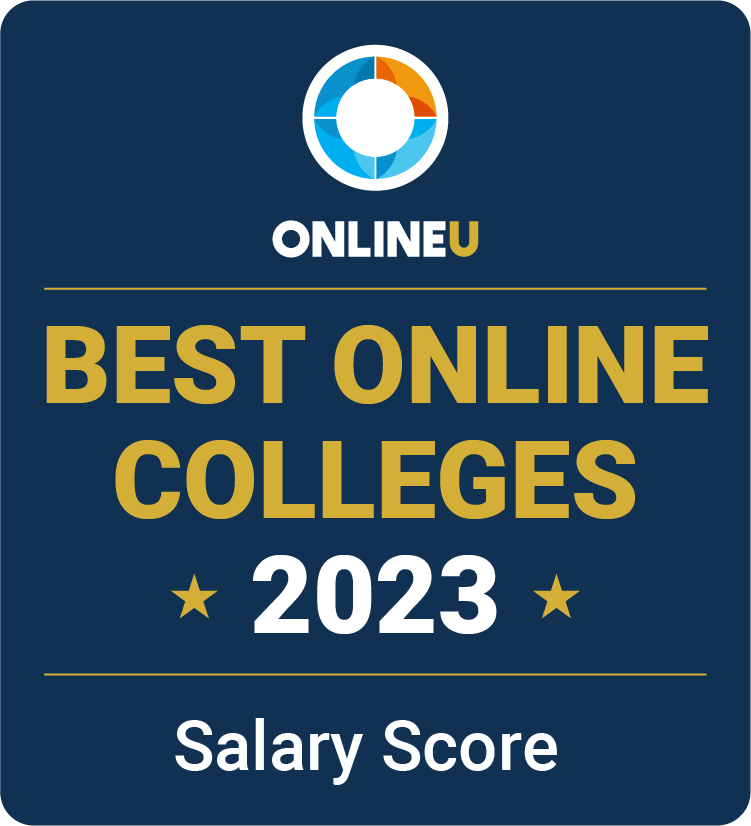 ADVERTISEMENT
Online Fashion Bachelor's Degrees You May Be Interested In

Southern New Hampshire University Online

Annual Tuition: $11,700
3 Programs (view all)
---
List Of Accredited Online Fashion Schools
| School | Online Enrollment | Annual Tuition |
| --- | --- | --- |
| Southern New Hampshire University Online | | |
| Liberty University | 34,092 | $11,700 |
| Old Dominion University | 3,948 | $30,840 |
| Academy of Art University | 2,911 | $23,412 |
| Central Michigan University | 1,326 | $24,120 |
| Johnson & Wales University - Online | 1,070 | $13,365 |
| Rocky Mountain College of Art and Design | 851 | $19,670 |
| Berkeley College | 643 | $26,500 |
| Savannah College of Art and Design | 598 | $38,075 |
| Lindenwood University | 494 | $18,100 |
| Fashion Institute of Technology | 210 | $16,490 |
| LIM College | 176 | $27,810 |
Overview of Online Fashion Degrees
A fashion degree online program allows students to learn creative and practical skills in design while gaining an understanding of the various points of a product's lifecycle. The three most popular online fashion degree concentrations are fashion design, fashion merchandising, and a combination of design and merchandising. Many of these degrees are Bachelor of Fine Arts or Bachelor of Arts degrees, although some marketing-oriented programs may culminate in a Bachelor of Science degree. Enrollees are typically required to complete 120-132 credit hours to graduate with a bachelor's degree online. Many full-time students fulfill these requirements in four years, but part-time students may need longer.
A fashion school online program requires students to use their own materials and sewing machines at home to develop their design skills and strengthen their understanding of how garments are constructed.
Online fashion degrees engage students in all of the same learning activities as their on-campus counterparts. This makes their online degree just as respected as a traditional university program. The only difference is that they interact with instructors and classmates through the school's online learning management system. A fashion school online program requires students to use their own materials and sewing machines at home to develop their design skills and strengthen their understanding of how garments are constructed. To complete courses in fashion merchandising programs, online students also use their home computers to complete class projects and enhance their marketing skills.
Those applying for a bachelor's program in fashion design should be able to demonstrate a strong interest in fashion. Many schools ask students for the following admission requirements:
A portfolio that highlights the applicant's creativity and talents in design

A high school diploma or GED, along with any college transcripts (if applicable)

Letters of recommendation

Lists of extracurricular activities
There is a lot to consider before committing to an online fashion school — from learning how to save money to pay for the high cost of tuition to what type of salary to expect post-graduation. The guide below provides an outline of all key considerations with additional information on career opportunities and whether a degree in fashion online is worth it.
The Importance of an Accredited Online Fashion Degree
Accreditation status is an important factor for students to consider before enrolling in any program. Being accredited indicates that the school or program is upholding high standards of quality.
The National Association of Schools of Art & Design (NASAD) is the main accrediting body for individual fashion and art programs, including an online fashion design degree. NASAD has established accreditation standards that institutions must meet in order to provide the knowledge and skills necessary for graduates to excel — both educationally and professionally — within the fields of fashion and visual arts. By choosing online fashion design schools that are accredited by NASAD, students can be sure that their education will be respected by potential employers within the workforce.
Online Fashion Design Courses
Students who are asking themselves, "Can I do a fashion designing course online?" should first take note of the different avenues for fashion curriculums. Prospective students who are drawn to the creative aspect of fashion may be more inclined to participate in an online fashion designing course, while those who are attracted to the business side of the fashion industry may want to focus on merchandising online fashion courses. Of course, students who are interested in both — especially those who aspire to run their own fashion design businesses — may opt for a combined degree.
In general, the courses in a fashion design program focus on the product design requirements and creation of clothing, footwear, and accessories. Students learn about construction methods, textiles and materials, color theory, and various aspects of the design business, from haute couture to mass production. As part of any online degree, fashion students can also expect that faculty will introduce them to the top computer software programs used within the industry.
The following are some of the common core courses found in fashion design and merchandising programs:
Aspiring fashion designers should know how to convey their design concepts through sketches and visuals. In this course, students learn to perform this skill by hand as well as by computer using computer-aided design (CAD) programs. Through observation and close study, students also become familiar with human anatomy and industry-standard body proportions to present their designs.
Apparel Design and Construction
This course is designed to cover the process for creating and producing garments and other fashion products from beginning to end. Students learn to incorporate the latest design trends into their own creations. They also learn how to choose and source textiles and other materials needed for their designs, consider supply chain and sustainability issues, and plan for the manufacturing of their products.
Fashion Buying, Merchandising, and Display
All fashion students are required to take this broad overview course that covers many aspects of fashion merchandising, including how clothing manufacturers and retailers form partnerships to strategically develop brands and promote on-trend products to consumers. Additional topics may feature global fashion, entrepreneurship, and consumer behavior.
Fashion Marketing and Promotion
A more focused course on fashion marketing explores media campaigns and other promotional strategies, such as fashion shows and product launches used by both wholesale and retail operations. Students also learn about pricing and distribution and explore the market research methods used to identify fashion trends and target markets. Case studies of popular fashion brands are often used to draw insights about effective marketing methods.
From the empire waistlines of early 1800s dresses to the peplummed jackets of the 1940s, a survey of fashion trends introduces students to a wide range of key terms and concepts that are still relevant today. Fashion design students learn about the types of garments worn through the centuries, how they were developed and gained popularity, and how modern designers often resurrect and revitalize past styles.
Social Media Fashion Marketing
Most modern fashion brands use social media to promote their products through Instagram, Facebook, and other platforms. This course teaches students how to build brand awareness through social media campaigns, how to establish metrics for measuring the success of their marketing efforts, and how to develop social media marketing strategies for their brands.
Overall, fashion marketing students typically start with a broad overview of the entire merchandising process, followed by coursework that provides a deeper dive into marketing, merchandising, retail management, and various forms of distribution. Both paths typically culminate in a graduate portfolio of projects that can be presented when interviewing for jobs. Most schools also require fashion students to gain real-world experience by completing one or more internships in the field.
Careers With an Online Fashion Design Degree
There are a variety of fashion career options within the industry for aspiring professionals. This industry is highly competitive, so insiders say that knowledge and experience are essential to building a successful career in this business — either as a designer or as a fashion merchandiser.
Earning an online bachelor's degree may be the first step toward finding the perfect career in fashion, which may involve one of the following occupations:
Annual Median Salary:
$77,450
Fashion designers have the option of working for an established fashion house or creating their own fashion line. Typical responsibilities include creating designs by hand or through computer programs, keeping up to date with current fashion trends, meeting with buyers and forecasters to develop new products, producing patterns for intended designs, overseeing production, and negotiating with customers and suppliers.
Annual Median Salary:
$75,410
Fashion buyers — an essential role in the chain of people involved in fashion product development — work closely with designers, wholesalers, and manufacturers to determine which fashion products their store will carry each season. Responsibilities include keeping up with current fashion trends, attending trade shows and fashion shows to seek out the latest in design and fabrics, negotiating prices and deals with suppliers, making sure that stock is delivered on time, and monitoring the best selling items within the store to ensure availability for customers.
Fashion Marketing Managers
Annual Median Salary:
$133,380
A fashion marketing manager is an advanced position with numerous responsibilities. Marketing managers, who typically hold bachelor's degrees, conduct market research to understand consumer needs and preferences for the purposes of merchandise planning and assessing product demand. They also oversee marketing campaigns, promotional efforts, and pricing decisions.
Annual Median Salary:
$32,060
In the fashion industry, visual merchandisers are responsible for maximizing retail store sales through the effective design and layout of merchandise. In addition to creating the look of the venue, display fixtures, windows, and signage to reflect the store's brand, they also determine how to arrange clothing, accessories, and other retail goods in ways that attract buyers and encourage sales. In the retail industry, visual merchandisers do not necessarily need a college degree to gain employment.
For students interested in careers that may fall slightly outside the realm of fashion, there are some other degree options to consider:
Art design degrees may include fashion but also encompass the study of video games, film, and fine art. There are also graphic design degrees, which focus on the creative process behind digital art.
Is an Online Fashion Degree Worth It?
In the business of fashion, a degree is not always necessary, but it is definitely worth considering. A bachelor's degree in fashion design or fashion merchandising is intended to provide students with a solid foundation of knowledge and basic skill level on which to build their career.
Before deciding whether a fashion degree is right for you, you may want to weigh the following pros and cons:
Potential Benefits
A degree in fashion can lead to a variety of career paths. Those with fashion design skills can become clothing or accessory designers, textile designers, and pattern makers. Some of the possibilities for students interested in merchandising include marketing specialists, account managers, retail buyers, retail store managers, and visual merchandisers.
Earning an online degree may boost your employment potential. The fashion industry has experienced a great deal of turbulence in recent years, and the Bureau of Labor Statistics (BLS) is predicting a declining job outlook for several occupations related to fashion. Competition for jobs in the fashion industry will most likely intensify, so having a degree may make graduates more attractive to employers.
Online degree programs in fashion give students more school choices. By opting to enroll in an online learning program, students can choose from a wider selection of fashion degree programs that best fit their goals and budgets without having to relocate.
Potential Drawbacks
Graduates may need to live in a fashion hub. In the U.S., the fashion industry is still concentrated in New York City, although Los Angeles has become a close second in recent years. Ambitious graduates may feel compelled to live in one of these high-cost cities to break into the fashion business.
Online fashion students have to provide their own tools. In on-campus programs, fashion students usually have access to computer labs and sewing rooms where they can work on class assignments alongside their peers. To engage in online courses, students must provide their own sewing machines and materials in addition to their computers.
Online students may need to put more effort into networking. Success in the fashion industry relies heavily on professional connections. Online students may need to work harder at building relationships with peers and mentors through online discussion boards and other virtual forms of communication.
FAQs About Online Fashion Schools
Can I Study Fashion Design at Home?
---
Yes, a fashion design degree online is possible through the use of a school's remote learning management system alongside school supplies, such as sewing machines and design software, which can be used from the comfort of your own home.
How Do I Get a Fashion Degree Online?
---
Students can earn fashion degrees online from numerous art and design schools around the country. Distance learning students go through the same application process as on campus students. Once accepted, online students study remotely using the school's learning management system.
Can I Be a Fashion Designer if I Can't Draw?
---
While drawing may be a beneficial skill for some designers, it's not necessary to be successful in the fashion industry. Many designers use illustration and design programs to aid them in the creation of their works. Today, most brands use digital presentations to showcase their latest clothing lines.
Related Articles
2023 Best Online Graphic Design Degrees
Find the best online graphic design degrees in 2023 from our list of accredited colleges ranked by popularity.
2023 Best Online Art Design Degrees
Read our list of the best online bachelor's degrees in art and design in 2023. Choose the best online program that fits your needs.