2023 Best Online Exercise Science Bachelor's Degrees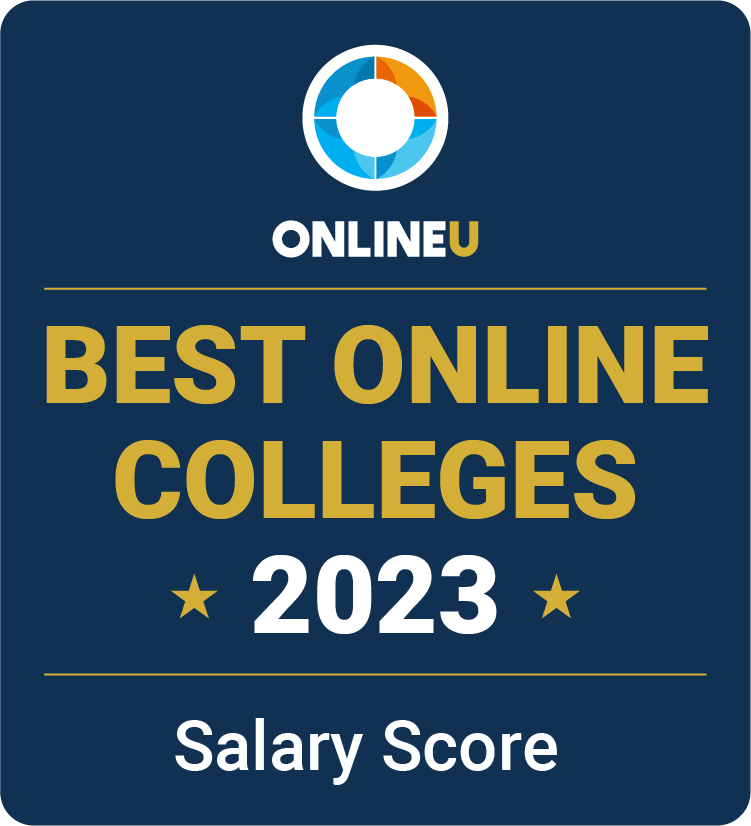 A bachelor's degree in exercise science is an important step to become a professional in the field of physical health. Many of these online programs offer a combination of research-focused and applied learning. Upon graduation, students are prepared for professional work as physical therapists, personal trainers, sports coaches, or health club managers. Keep in mind, some careers may require additional certifications.
You can earn a Bachelor of Science (BS) or a Bachelor of Arts (BA) in Exercise Science. The main difference between the two are the concentrations. For BS programs, you may be required to choose elective courses with a science focus, such as anatomy, physiology, and nutrition. Conversely, you can choose a standard BA degree and include a concentration in an exercise science field, such as kinesiology.
View our methodology for more details about rankings or learn more about OnlineU.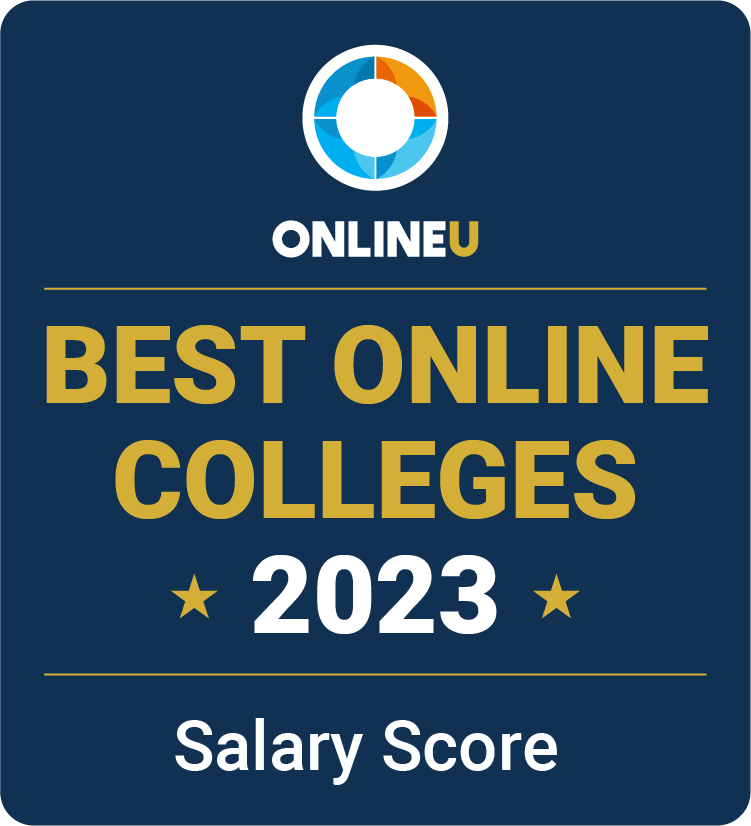 2023 Best Online Exercise Science Bachelor's Degrees
#1
American Public University System
Salary Score:
Median Starting Salary:
Locations:
Accreditation:
The American Public University System (APUS) offers a Bachelor of Science in Sports and Health Sciences that explores a combination of health, nutrition, exercise, and fitness. The degree requires 120 credit hours, which generally takes four years to complete while studying full time. There are several concentration options, including Exercise Science, Coaching Studies, Nutrition, and Wellness Professional Studies. Required courses include Exercise Physiology, Sports First Aid and Safety, and General Chemistry. Students are required to attend a seminar on sports and health science, and they also need to complete a senior capstone project.
APUS is a large, private institution that holds a partnership with the National Academy of Sports Medicine (NASM), which gives students the opportunity to complete important certifications during the program where they may go on to work professionally as personal or athletic trainers. APUS uses Brightspace for this program's coursework, which is mostly online with some hands-on laboratory work required. Students have access to career services through online job boards.
#2
Maryville University
Salary Score:
Median Starting Salary:
Locations:
Accreditation:
Maryville University (MU) is a medium-sized, private university offering a Bachelor of Science in Exercise Science that explores human movement, innovations in health technology, exercise program design, and coaching. This is a full-time, four-year program with two concentration options: (1) Wellness Management or (2) Strength and Conditioning. Students have access to MU's Human Performance Lab, which is a digital resource with app and video-based exercise, performance, and training technologies. Students are required to complete a capstone where they will devise their own exercise science project.
The BS in Exercise Science can be completed fully online using Canvas and includes access to online libraries and technical support. Career opportunities can vary based on your concentration. Some students go on to become strength and conditioning coaches, while others explore wellness coaching in various industries.
#3
Cameron University
Salary Score:
Median Starting Salary:
Locations:
Accreditation:
Cameron University's (CU) Bachelor of Science in Sports and Exercise Science is a four-year, full-time program requiring 124 credit hours. This 100% online program covers the fundamentals of sports science, health, and wellness, with courses including Anatomy and Kinesiology, Biomechanics, First Aid, and Facility Management. There's also coursework covering the legal aspects of exercise science and exercise prescriptions, where you'll learn to plan fitness programs. In the final semester of this program, students are required to complete a practicum, which includes applied learning initiatives.
CU is a medium-sized, public institution that utilizes Blackboard, a digital learning platform for the school's online programs. A graduate may go on to explore a career as a coach in sports or fitness, personal trainer, or exercise physiologist. Online students have access to resources, such as technical support and accessibility services.
#4
Concordia University - Saint Paul
Salary Score:
Median Starting Salary:
Locations:
Accreditation:
Concordia University - Saint Paul (CSP) has a Bachelor of Arts in Exercise Science that can be completed in as little as two years, depending on your transferable credits. This is a full-time program requiring 120 credit hours in total. Students will study kinesiology, human anatomy, and how physical activity relates to bodily health. Required coursework includes Applied Nutrition, Sports Business, Exercise Assessment and Biomechanics, among others. The course culminates with a mandatory internship experience, where students apply their skills with practical experience.
CSP is a medium-sized, nonprofit university that uses Blackboard for their fully online coursework. Resources for online students include mentorship programs, tutoring, job boards, and career development assistance. After graduation, students are equipped to explore careers as fitness trainers, physical educators, sports facility managers, or strength and conditioning coaches.
#5
PennWest California
Salary Score:
Median Starting Salary:
Locations:
Accreditation:
PennWest California (Cal U) is a medium-sized nonprofit institution. Their fully online Bachelor of Science in Exercise Science covers the intersection between health and fitness, and it includes aspects of business, marketing, and management. The program can be completed in three years with a full-time schedule. Throughout the 120 required credit hours, students take courses in Contemporary Issues in Fitness, Fundamentals of Speed Training, and Business Aspects of Fitness.
Cal U requires students to attend seminars, complete a writing-intensive, and pass a laboratory course. They also offer internship opportunities in exercise science. Desire2Learn is the main online learning system students utilize during their studies. Resources for online students include an online bookstore and career exploration tools. Graduates can use their degree to qualify for professional certifications and explore careers in coaching, mentorship, physical education, or fitness training.
Overview of Online Bachelor's Degrees in Exercise Science
Exercise science is one of many health sciences that focus on physical fitness and general well-being. An online bachelor's in exercise science can be a smart educational foundation for individuals who want to help others achieve their health, fitness, and sports performance goals. In addition, it can lay the groundwork for further education in a graduate degree program.
Colleges offer online exercise science degrees at the associate, bachelor's, master's, and doctoral levels. At the undergraduate level, most programs result in a Bachelor of Science (BS) in Exercise Science. A BS program typically includes specialized courses on the fundamentals of human anatomy, movement, nutrition, and sports psychology. Some programs offer concentrations, such as strength and conditioning, kinesiology, or coaching.
Graduates with online exercise science bachelor's degrees have several career options, many of which require a state-issued license. These include personal fitness trainers, exercise physiologists, physical education teachers, or coaches. Degree holders have also become general or program managers at fitness clubs.
Exercise Science Program Requirements
Online exercise science programs usually require the completion of 120-128 semester credit hours or 180 quarter credit hours. Most full-time students are able to fulfill all of the degree requirements in four to five years, but part-time students may need additional time.
Exercise science programs often include an internship or some other type of supervised, hands-on field placement. These learning experiences give students a chance to gain practical experience and apply what they've learned in their courses. Some programs also require students to complete a capstone project that will help them pull together different theories and concepts in exercise science.
Common Courses for an Exercise Science Degree
Exercise science graduates learn to use body movement to improve people's physical and mental health. There are several subdisciplines within the broad category of exercise science, including health and wellness, exercise physiology, and movement science. Students may choose to major in one of these subjects or incorporate it into an exercise science program as a concentration.
The following are some of the courses commonly included in exercise science online programs:
Human Anatomy and Physiology
Enrollees learn key terms and the functions of the various body systems. Professors emphasize how exercise affects each system and its connections with the others. Many versions of this course include anatomical tests in a laboratory or using a home lab kit.
To understand healthy exercise habits, students must first learn how bodies move. Kinesiology uses anatomy, physiology, physics, and biochemistry to understand human biomechanics, which is the study of the mechanical processes in human movement. Students usually learn how to evaluate a person's mobility and limitations, along with methods for explaining and improving movement issues.
Legal Issues in Fitness and Sport
Students in this course learn the potential legal concerns of various exercise and health professions. Topics include liability and waivers, promissory language, the intersection between law and ethics, and the defendant's rights in personal injury cases. This course is often taught by a law professor, who can provide real examples of case law.
Nutrition and Performance
This course examines the connection between physical activity and human nutrition. Faculty lecture on nutrients, metabolism, hydration, and digestion. Students design diets for different body types and learn motivational techniques to encourage clients to adhere to a plan. Some courses may include a module on sports nutrition for athletes.
In this course, students discover the connections between mind and body in exercise science. Topics include psychological models of motivation, leadership and team dynamics, and the difference between coaching for personal growth versus sports performance enhancement. The course also covers the mental health benefits of regular exercise.
Exercise Science Careers
Students can pursue several exercise science jobs with only a bachelor's on their resume. According to the Bureau of Labor Statistics (BLS), wellness management is a growth industry that revolves around physical activity, health promotion, nutrition, and health education. Trained professionals are needed to encourage healthy patients to maintain their condition and to help patients with chronic illnesses recover. Below are a few career options for exercise science graduates:
Fitness Trainer and Instructor
Annual Median Salary:
$40,700
Annual Median Salary:
$47,940
Clinical Laboratory Technologist
Annual Median Salary:
$57,800
This career may appeal to students who enjoy the hands-on lab portions of their exercise science degree. Under the supervision of a senior scientist, clinical laboratory technologists test and monitor lab equipment, perform experiments, analyze chemical and tissue samples, and keep meticulous records of their findings. They often find jobs at corporate or university exercise research labs.
Physical Education Teacher
Annual Median Salary:
$61,820
Physical education teachers work with middle school and high school students, teaching them about physical fitness and health. They also typically guide students in learning a number of different team and individual sports. All states require secondary teachers to obtain a state teaching credential, and exercise science graduates may need additional education and teaching experience to qualify.
Is an Online Bachelor's in Exercise Science Worth It?
It's only natural to question whether an online bachelor's degree in exercise science is worth the investment of time and money. The answer depends on your personal responsibilities, finances, and goals. As you weigh your decision, consider which factors matter to you most. A bachelor's degree in exercise science can lead to a rewarding career, but you may also want to consider the negative aspects alongside the positive.
Potential Benefits
Exercise science graduates often experience a good deal of variety in their work. For example, personal trainers spend little time sitting at a desk but instead move around a gym training individuals or groups. Trainers and exercise physiologists also frequently meet new people and encounter fresh challenges.

Exercise science alumni can qualify for jobs in fast-growing fields. Lab techs, trainers, and exercise physiologists all enjoy job growth projections above the U.S. average of 5%. The 19% rate for fitness trainers is especially healthy. Graduates who pursue certain advanced degrees also face favorable job markets. For example, physical therapists have a projected growth rate of 17%.
Potential Drawbacks
Exercise science jobs typically require certification beyond a bachelor's degree. For example, most employers only hire trainers and physiologists who've been certified.

Many of the highest paying careers in the field call for advanced degrees. Physical therapists provide one example. They must earn a doctoral degree and licensure before they can enter the field, which pays a median wage of $95,620. Again, you should understand that a bachelor's degree in this field may only be the first step toward your ideal career.
How To Choose an Online Exercise Science Bachelor's Program
Choosing an online college program is a major decision, so you'll want to gather as much information as you can before you enroll. Perhaps it's most important to research each school's accreditation status. Our list of the best online exercise science degrees only contains colleges and universities that are accredited. This means that each school's program, faculty, and services have been assessed by an authorized, independent agency and proven to meet national standards for excellence.
Accreditation is an assurance of a quality education, but enrollment in an accredited program is important for other reasons, too. It is required to qualify for financial aid and may be necessary to transfer credits to another school. A bachelor's degree from an accredited college may also be an admission requirement for a graduate program.
It's also possible for professional organizations to review and provide accreditation for individual programs in a specific discipline. For exercise science, the authorized accrediting organization is the Commission on Accreditation of Allied Health Education Programs (CAAHEP). You can search the CAAHEP directory to find out if the program you're considering is accredited.
You may also want to consider the benefits of enrollment in an exercise science online degree program. Colleges have offered distance learning programs in the sciences for decades, and many students are drawn to the flexibility of online coursework. Asynchronous courses that allow you to access course materials and complete assignments on your own schedule are especially appealing for some students.
However, online learning isn't right for every student. Some online learners miss the interaction of a classroom and the ability to question professors in real time in classrooms or laboratories. In the online environment, you'll also need to arrange to complete your lab coursework at home or at an approved facility near your home. Some exercise science students occasionally report problems with completing lab assignments, even when program advisors send special equipment or authorize a lab near the student's home.
What Else Should You Consider?
Aside from accreditation status and format, there are several other factors to consider when choosing an exercise science program. The cost of earning a degree and your ability to finance your education should both be determined in advance. A 2022 report produced by the College Board states that the average annual tuition fee for four-year public schools is $10,940 and for four-year private schools is $39,400. You'll also need to allow for books and supplies, which the College Board estimates at an annual expense of $1,240.
Cost may also influence your decision to earn an exercise science degree online. Some schools charge lower tuition fees for distance education students, and online students don't need to pay for college room and board or transportation. If you're concerned about saving money on your degree, remember that online learners are just as eligible for financial aid as their on-campus counterparts so be sure to complete the Free Application for Federal Student Aid form.
The application deadlines and admissions criteria of each school on your list may impact your decision as well. Some colleges are more selective and only accept applicants who have earned a high school GPA of at least 2.8 or possibly higher. Also, the most selective schools often set earlier application deadlines. If you're applying to a school with a low acceptance rate, you may need to submit your application as much as a full year before the fall semester when you plan to start.
FAQs About Exercise Science Degrees
How Much Can I Earn With an Online Degree in Exercise Science?
---
Your earnings will ultimately depend on the job you choose after graduating. If you become a licensed personal fitness trainer at a gym, for example, the median annual salary is $40,700. If you specialize in exercise physiology — using exercise to help people who are injured or sick to recover — you can earn a median annual salary of $47,940 once you get a license. The highest-paying occupations in this field, such as physical therapist, require additional education.
Can I Become an Athletic Trainer With a Bachelor's Degree in Exercise Science?
---
No, you cannot become an athletic trainer with a bachelor's degree in exercise science. Athletic trainers help athletes prevent injuries and quickly treat them when they occur, which calls for specialized knowledge and skills. The Commission on Accreditation of Athletic Training Education requires athletic trainers to earn an accredited degree in the discipline, so degrees in exercise science, physical therapy, and strength and conditioning are not acceptable substitutes.
Can I Become a Dietitian With an Exercise Science Degree?
---
Yes, it may be possible to become a dietitian with a bachelor's in exercise science, especially if you earn a degree with a concentration in nutrition or dietetics. However, you may need to become certified as a dietitian or nutrition specialist to qualify for jobs or to legally practice as a dietitian in your state. If you're interested in dietetics but want to earn a degree in exercise science, be sure to choose a program that will help you prepare to pass the dietitian certification exam.
Is a Sport and Exercise Science Degree Hard?
---
While a sport and exercise science degree program may be hard for some students, it may be only moderately challenging or even easy for others. Exercise science students must take several physical and applied science courses, including chemistry, anatomy, and nutrition. Because most careers in this field require effective communication with clients, students will also be required to demonstrate their listening and speaking skills.
Why Trust Us?
60,000 Degrees Researched Annually
20,000 Hours Spent on Research Annually
Launching Rankings Since 2009
Meet our team
Related Articles
2023 Best Online Bachelor's Degrees in the U.S.
Earning an online bachelor's degree can vastly expand your career options and earning power. We've ranked the best colleges by alumni salaries.
2023 Best Online Master's in Exercise Science Degrees
These ranked schools are offering master's in exercise science online, and are ranked based on alumni salaries.