2022 Best Online Exercise Science Bachelor's Degrees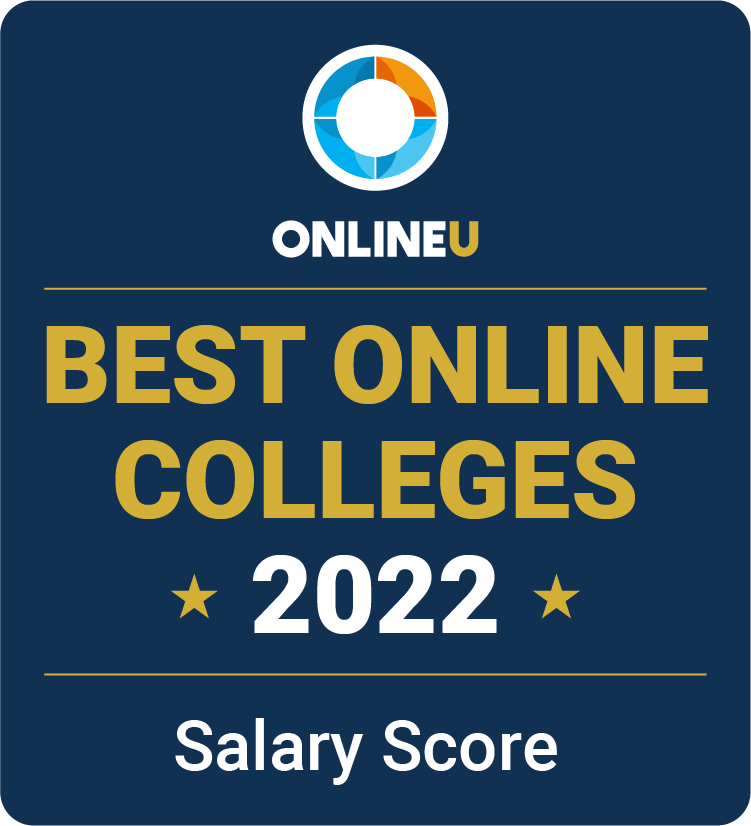 A bachelor's degree in exercise science is an important step to become a professional in the field of physical health. Many of these online programs offer a combination of research-focused and applied learning. Upon graduation, students are prepared for professional work as physical therapists, personal trainers, sports coaches, or health club managers. Keep in mind, some careers may require additional certifications.
You can earn a Bachelor of Science (BS) or a Bachelor of Arts (BA) in Exercise Science. The main difference between the two are the concentrations. For BS programs, you may be required to choose elective courses with a science focus, such as anatomy, physiology, and nutrition. Conversely, you can choose a standard BA degree and include a concentration in an exercise science field, such as kinesiology.
View our methodology for more details about rankings or learn more about OnlineU.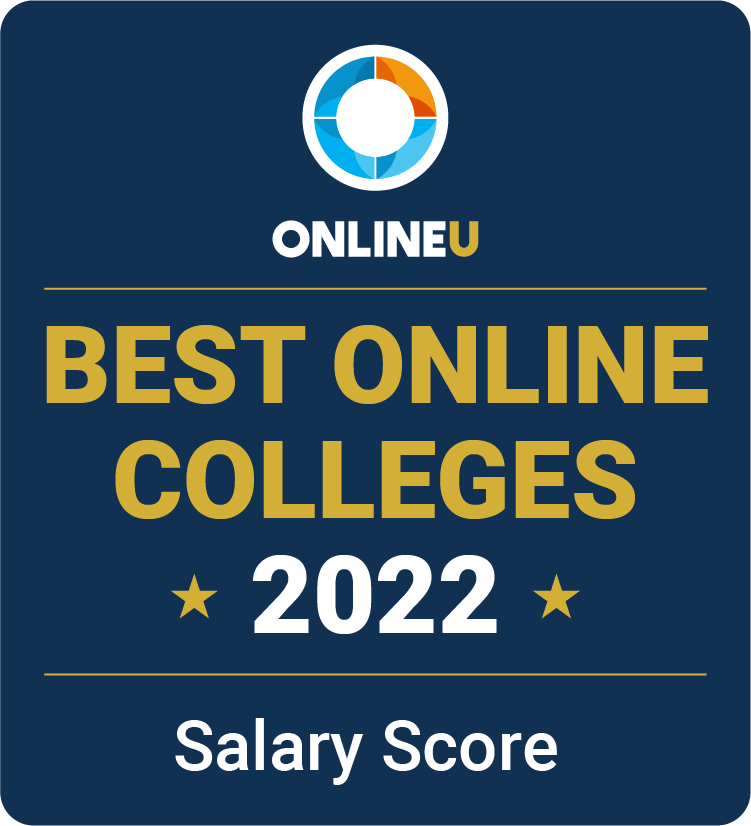 2022 Best Online Exercise Science Bachelor's Degrees
#1
American Public University System
Salary Score:
Median Starting Salary:
Locations:
Accreditation:
The American Public University System (APUS) offers a Bachelor of Science in Sports and Health Sciences that explores a combination of health, nutrition, exercise, and fitness. The degree requires 120 credit hours, which generally takes four years to complete while studying full time. There are several concentration options, including Exercise Science, Coaching Studies, Nutrition, and Wellness Professional Studies. Required courses include Exercise Physiology, Sports First Aid and Safety, and General Chemistry. Students are required to attend a seminar on sports and health science, and they also need to complete a senior capstone project.
APUS is a large, private institution that holds a partnership with the National Academy of Sports Medicine (NASM), which gives students the opportunity to complete important certifications during the program where they may go on to work professionally as personal or athletic trainers. APUS uses Brightspace for this program's coursework, which is mostly online with some hands-on laboratory work required. Students have access to career services through online job boards.
#2
Maryville University
Salary Score:
Median Starting Salary:
Locations:
Accreditation:
Maryville University (MU) is a medium-sized, private university offering a Bachelor of Science in Exercise Science that explores human movement, innovations in health technology, exercise program design, and coaching. This is a full-time, four-year program with two concentration options: (1) Wellness Management or (2) Strength and Conditioning. Students have access to MU's Human Performance Lab, which is a digital resource with app and video-based exercise, performance, and training technologies. Students are required to complete a capstone where they will devise their own exercise science project.
The BS in Exercise Science can be completed fully online using Canvas and includes access to online libraries and technical support. Career opportunities can vary based on your concentration. Some students go on to become strength and conditioning coaches, while others explore wellness coaching in various industries.
#3
Cameron University
Salary Score:
Median Starting Salary:
Locations:
Accreditation:
Cameron University's (CU) Bachelor of Science in Sports and Exercise Science is a four-year, full-time program requiring 124 credit hours. This 100% online program covers the fundamentals of sports science, health, and wellness, with courses including Anatomy and Kinesiology, Biomechanics, First Aid, and Facility Management. There's also coursework covering the legal aspects of exercise science and exercise prescriptions, where you'll learn to plan fitness programs. In the final semester of this program, students are required to complete a practicum, which includes applied learning initiatives.
CU is a medium-sized, public institution that utilizes Blackboard, a digital learning platform for the school's online programs. A graduate may go on to explore a career as a coach in sports or fitness, personal trainer, or exercise physiologist. Online students have access to resources, such as technical support and accessibility services.
#4
Concordia University - Saint Paul
Salary Score:
Median Starting Salary:
Locations:
Accreditation:
Concordia University - Saint Paul (CSP) has a Bachelor of Arts in Exercise Science that can be completed in as little as two years, depending on your transferable credits. This is a full-time program requiring 120 credit hours in total. Students will study kinesiology, human anatomy, and how physical activity relates to bodily health. Required coursework includes Applied Nutrition, Sports Business, Exercise Assessment and Biomechanics, among others. The course culminates with a mandatory internship experience, where students apply their skills with practical experience.
CSP is a medium-sized, nonprofit university that uses Blackboard for their fully online coursework. Resources for online students include mentorship programs, tutoring, job boards, and career development assistance. After graduation, students are equipped to explore careers as fitness trainers, physical educators, sports facility managers, or strength and conditioning coaches.
#5
PennWest California
Salary Score:
Median Starting Salary:
Locations:
Accreditation:
PennWest California (Cal U) is a medium-sized nonprofit institution. Their fully online Bachelor of Science in Exercise Science covers the intersection between health and fitness, and it includes aspects of business, marketing, and management. The program can be completed in three years with a full-time schedule. Throughout the 120 required credit hours, students take courses in Contemporary Issues in Fitness, Fundamentals of Speed Training, and Business Aspects of Fitness.
Cal U requires students to attend seminars, complete a writing-intensive, and pass a laboratory course. They also offer internship opportunities in exercise science. Desire2Learn is the main online learning system students utilize during their studies. Resources for online students include an online bookstore and career exploration tools. Graduates can use their degree to qualify for professional certifications and explore careers in coaching, mentorship, physical education, or fitness training.
Online Exercise Science Degree Overview
Colleges offer online exercise science degrees at the associate, bachelor's, master's, and doctoral levels. Curricula for these degrees provide increasingly deep and specialized courses that build on the fundamentals of human physiology, kinesiology, nutrition, and sports psychology. Below are some examples of what students might encounter at different levels, along with careers that each degree can prepare them for.
Exercise Science Degree Levels
Associate

Students take general education courses and introductory courses in anatomy, physiology, and nutrition.
Two-year programs can provide a foundation for students to pursue a bachelor's degree or earn licensure as a personal trainer or physical therapy aide.
Those who graduate from an accredited physical therapy assistant program can go on to earn their PTA license.

Bachelor's

Students take advanced courses in exercise physiology, human biomechanics, and nutrition — see Common Courses below for more details.
Some programs offer concentrations such as strength and conditioning, kinesiology, or coaching.
Degree holders have become general or program managers at fitness clubs. They've also secured jobs requiring licensure such as personal trainer, nutritionist, teacher, or coach.

Master's

Master's programs are generally more specialized than bachelor's degrees. Depending on the specialty, they might contain advanced courses in health psychology, epidemiology, sports psychology, or applied kinesiology.
Most programs feature a class on research methods and culminate in a research paper or project.
Many programs require students to complete an internship.

Doctoral and professional

Ph.D. programs aim to create professors and researchers. They contain courses in advanced statistical and scientific research methods and culminate in a dissertation on an original topic.
Faculty design professional degrees to train students for specific careers. For example, students enroll in a Doctor of Physical Therapy program to become physical therapists.
Professional degrees usually require students to complete hundreds of clinical hours. During these assignments, they work under the supervision of a licensed practitioner.
Online Bachelor's Degrees in Exercise Science
An online bachelor's in exercise science can be a good educational foundation for individuals who want to help others achieve their fitness and sports goals. In addition, it can lay the groundwork for further education in a graduate degree program.
Typical Program Requirements
Online exercise science programs usually take four years to complete, and require 120-128 semester credit hours or 180 quarter credit hours. This may include an internship or other hands-on field placement to gain practical experience. Applicants need a high school diploma or GED. Many schools have minimum GPA requirements for admission.
Online classes are usually asynchronous, which means that students aren't required to attend live sessions. Instead, they sign in to a virtual learning platform at their convenience to complete coursework and watch recorded lectures.
The Importance of an Accredited Online Exercise Science Degree
Accreditation is a stamp of approval from an independent organization that indicates a high level of educational quality. Colleges can be either nationally or regionally accredited. Most strictly academic programs seek regional accreditation, while trade and professional schools tend to earn national accreditation. Regionally accredited schools only accept transfer credits from schools with the same type of accreditation.
In addition, some professional organizations accredit individual programs in a specific discipline. For exercise science, this organization is the Commission on Accreditation of Allied Health Education Programs.
---
Exercise science employers may look favorably on applicants who attended a CAAHEP-accredited program, and some jobs may require it. Currently, CAAHEP doesn't accredit any fully online programs, so applicants should take this into consideration before choosing to study online.
---
Common Courses for an Exercise Science Degree
Exercise science graduates learn to use body movement to improve people's physical and mental health. There are several subdisciplines within the broad category of exercise science, and students may choose to major in one of these or study it as a concentration. We've selected several courses below that are common to most bachelor's degrees in exercise science, regardless of specialization.
Human Anatomy and Physiology
Enrollees learn anatomical terminology and the functions of the various body systems. Professors emphasize how exercise affects each system and its connections with the others. Many versions of this course include anatomical tests in a laboratory or using a home lab kit.
To understand healthy exercise habits, students must first learn how bodies move. Kinesiology integrates anatomy and physiology, physics, and biochemistry and applies them to human biomechanics. Enrollees usually learn how to evaluate a person's mobility and limitations, along with methods for explaining and improving biomechanical issues.
Legal Issues in Fitness and Sport
Students in this course learn the potential legal concerns of various exercise and health professions. Topics include liability and waivers, promissory language, the intersection between law and ethics, and the defendant's rights in personal injury cases. This course is often taught by a law professor who can contextualize real examples of case law.
Nutrition and Performance
This course examines the interplay between physical activity and human nutrition. Faculty lecture on micro- and macronutrients, metabolism, hydration, and digestive absorption. Students design diets for different character personas and learn motivational techniques to encourage them to adhere to a plan.
Sports psychology professors seek to reveal the connections between mind and body in exercise science. Students learn psychological models of motivation, leadership and team dynamics, and the difference between coaching for personal growth versus performance enhancement. The course also covers the mental health benefits of regular exercise.
For more information about online college, including scholarship opportunities and advice from experts, visit our resource hub.
Careers Available with an Exercise Science Bachelor's Degree
Students can pursue several jobs with only a bachelor's on their resume. Many of these careers involve coaching or instilling discipline in others, which requires an understanding of motivation. Because of this, students may find it beneficial to take psychology electives beyond the introductory sports psychology course.
Below are a few job possibilities for exercise science graduates. Unless noted otherwise, salary and job outlook data come from the Bureau of Labor Statistics.
Clinical laboratory technologist: This career may appeal to students who enjoy the lab portions of their exercise science degree. Under the supervision of a senior scientist, technologists test and monitor lab equipment, perform experiments, analyze chemical and tissue samples, and keep meticulous records of their findings. They can apply to jobs at corporate or university exercise research labs. These professionals earn median annual salaries of $54,180. The BLS expects the job field to expand by 11% through 2030.
Exercise physiologist: Exercise physiologists prescribe exercise programs for patients recovering from serious illness or injury. Their training and certification is less stringent than that of physical therapists, because they don't diagnose medical or movement problems. Two organizations certify practitioners, which can bolster employment prospects: the American Society of Exercise Physiologists and the American College of Sports Medicine. Physiologists make a median wage of $50,280 per year, and the field is growing at a 13% rate through the end of the decade.
Health and wellness coach: These professionals use empathy and motivational coaching to help clients meet their personal health and wellness targets. They take a holistic view of wellness that includes stress management, sleep, and other forms of self-care. Prospective coaches can earn certification through the National Board for Health and Wellness Coaching. Because this is an emerging profession, salary and job growth data is limited.
Personal trainer: Trainers work one on one with clients to improve their physical fitness. They usually meet clients in a fitness facility to assess their performance on exercise equipment and often consult on a nutritional plan. Most personal trainers work for fitness centers or sports complexes but about 18% are self-employed. Fitness trainers can choose certifications from a variety of organizations, such as the National Academy of Sports Medicine and the National Council on Strength and Fitness. Certified personal trainers earn a median yearly pay of $40,510. Available jobs are growing at a very fast rate of 39% through 2030, with most positions found in populous states like California and Texas.
Is an Online Bachelor's in Exercise Science Worth It?
The answer to this question depends on your personal responsibilities, finances, and goals. As you weigh your decision, consider which factors matter to you most. A bachelor's degree in exercise science can lead to a rewarding career, but it can be beneficial to consider the negative aspects alongside the positive.
Potential Benefits
Exercise science graduates often experience a good deal of variety in their work. For example, personal trainers spend little time sitting at a desk but instead move around a gym training individuals or groups. Trainers and exercise physiologists also frequently meet new people and encounter fresh challenges.
Exercise science alumni can qualify for jobs in fast-growing fields. Lab techs, trainers, and physiologists all enjoy job growth projections above the U.S. average of 8%. The 39% rate for trainers is especially healthy. Graduates who pursue certain advanced degrees also face favorable job markets — for example, health sciences professors and physical therapists have projected growth rates of 24% and 21%, respectively.
Potential Drawbacks
Most jobs in exercise science require certification beyond a bachelor's degree. For example, trainers and physiologists generally need to pass a certification exam before most employers will hire them. This shouldn't necessarily discourage you from earning a bachelor's in exercise science, as long as you understand the extra requirements for your chosen profession.
Many of the highest paying careers in the field call for advanced degrees. Physical therapists provide one example: they must complete an additional three-year degree and earn licensure before they can enter the field, which pays a median wage of $91,010. Again, you should understand that a bachelor's degree may only be the first step toward your ideal career.
Perhaps most crucially, CAAHEP doesn't accredit online bachelor's degree programs in exercise science. This doesn't indicate that online exercise science programs grant a poor education, but it does mean that online students may not confidently rely on this signifier of their degree's quality.
Beyond the general pros and cons of an exercise science degree, it's worth asking whether this major is suitable for online study. Schools offer many distance learning programs in the sciences, and some students are drawn to the flexibility of asynchronous coursework. However, others enjoy the live classroom and laboratory experience in which they can ask questions and get feedback on their work. Online science students occasionally report problems authenticating lab assignments, even when program advisors send special equipment or authorize a lab near the student's home.
Frequently Asked Questions About Exercise Science Degrees
What can I do with an online degree in exercise science?
Graduates with degrees in exercise science can choose among a wide variety of career options in the health and human performance fields. These include personal training, coaching, and pursuing research opportunities in private health agencies, fitness centers, non-profit research centers, college athletic programs, and other educational institutions.
How much can I earn with an online degree in exercise science?
Your earnings will ultimately depend on the job you choose after graduating. If you become a licensed personal fitness trainer, the median annual salary is $40,510. If you specialize in exercise physiology — using exercise to help people who are injured or sick to recover — you can earn a median annual salary of $50,280 once you earn a license. Trainers who work for fitness centers earn the most in their field, as do exercise physiologists who work for government employers.
How stable are careers in exercise science?
This answer also depends on the career path you choose, but recent data indicates a positive outlook for several jobs in the field. The BLS projects personal trainer positions to grow by 39% through 2030, which is much faster than the 8% average growth rate for most occupations. Exercise physiology will likely grow by 13% in the same period. This robust job outlook is partly due to healthcare and insurance organizations recognizing the comprehensive benefits of physical activity. Some even provide health incentives for their employees, which has increased demand for trainers and exercise professionals.
Can I become an athletic trainer with a bachelor's degree in exercise science?
The short answer is no. Athletic trainers help athletes prevent injuries and quickly treat them when they occur, which calls for specialized knowledge and skills. The Commission on Accreditation of Athletic Training Education requires athletic trainers to earn an accredited degree in the discipline, so programs in exercise science, physical therapy, and strength and conditioning are not acceptable substitutes.
Why Trust Us?
60,000 Degrees Researched Annually
20,000 Hours Spent on Research Annually
Launching Rankings Since 2009
Meet our team
Related Articles
2022 Best Online Physical Education Degrees
Explore the best schools offering online physical education degrees based on alumni salary. Bachelor's degrees prepare students to become health educators.
2022 Best Online Bachelor's Degrees in the U.S.
Earning an online bachelor's degree can vastly expand your career options and earning power. We've ranked the best colleges by alumni salaries.