2023 Best Master's in Engineering Management Online Programs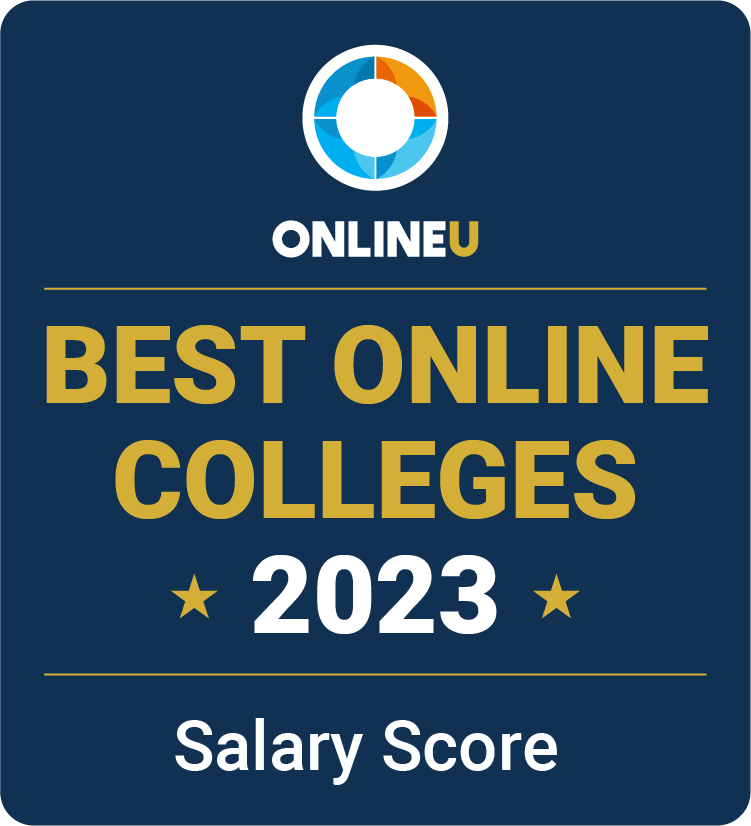 Students interested in furthering their careers will find that these 10 colleges offer the best online master's in engineering management degrees based on alumni salary. Engineering management students learn to combine engineering knowledge with management and business principles in order to take charge of teams. Engineering management professionals oversee all aspects of a project — from the initial planning stages to creating budgets and hiring staff — to make sure that the work is done correctly. According to the Bureau of Labor Statistics (BLS), engineering managers make a median annual salary of $152,350.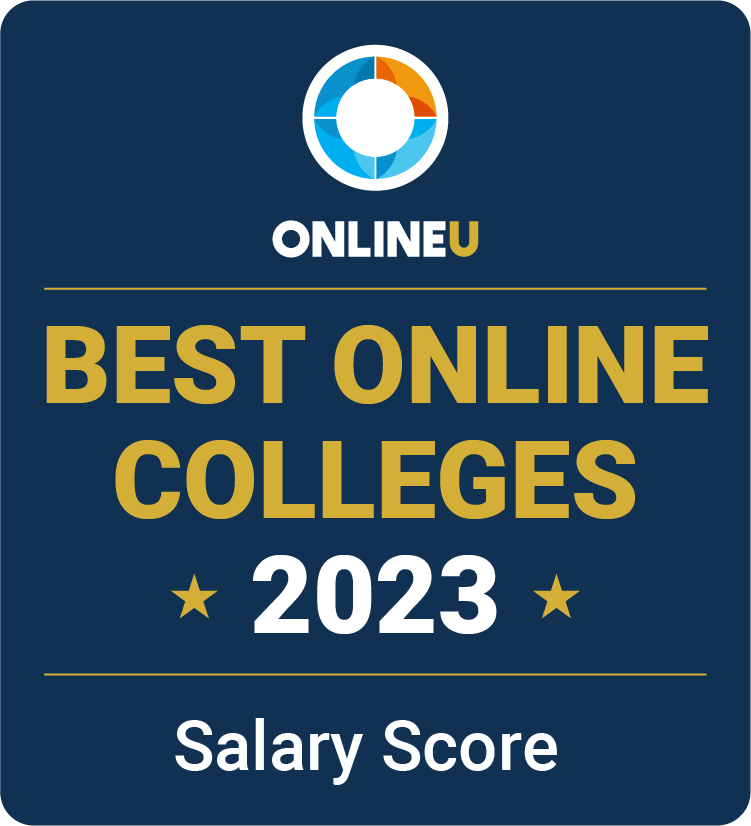 ADVERTISEMENT
Online Engineering Management Master's Degrees You May Be Interested In

Annual Tuition: $11,286
1 Programs (view all)


Annual Tuition: $17,981
1 Programs (view all)
---
2023 Best Master's in Engineering Management Online Programs
| Rank | School | Salary Score | Median Starting Salary |
| --- | --- | --- | --- |
| # 1 | Washington State University | | $111,957 |
| # 2 | University of Michigan - Dearborn | 85 | $106,866 |
| # 3 | The George Washington University | 82 | $104,747 |
| # 4 | Central Michigan University | 69 | $98,661 |
| # 5 | Oakland University | 69 | $98,613 |
| # 6 | Duke University | 67 | $97,661 |
| # 7 | Missouri University of Science and Technology | 66 | $97,332 |
| # 8 | Clarkson University | 65 | $96,757 |
| # 9 | University of North Carolina at Charlotte | 49 | $90,994 |
| # 10 | Drexel University | 37 | $86,372 |
Online Master's in Engineering Management Overview
Master's degrees in engineering management teach the leadership skills needed to supervise teams of engineers and engineering projects. Graduate-level courses often include lessons in financial management, organizational behavior, statistics, lean manufacturing, and business ethics.
Most online master's programs feature asynchronous classes without live meetings.
You may spend as little as a year completing your courses as a full-time student. But two years is more common, because most schools offer part-time or flexible options for working enrollees.
Program Requirements
Applicants must have a bachelor's degree in engineering or a science-related field from a program that the Accreditation Board for Engineering and Technology (ABET) accredits. You typically need a 3.0 GPA or higher and some engineering-related work experience.
Engineering management master's programs usually contain 30-36 credit hours of coursework. Some programs require a thesis paper on an original research topic. You may need to complete an internship or externship near the end of your program. But this is fairly uncommon in engineering management graduate programs because most students already have some professional experience in the field.
Master's in Engineering Management Courses
Most engineering management master's degrees have a generalist curriculum. You're, therefore, likely to find similar courses in any program you choose. But some master's degrees offer specialized concentrations that let you focus your coursework. Examples of concentrations include systems engineering, product management, and lean manufacturing.
Below, we've detailed a few courses commonly found in engineering management master's programs:
Engineering Risk Analysis
This course's faculty cover many common risks in engineering projects and how to identify and mitigate them. Enrollees learn about advance risk planning, organization theory, and human factors.
Students learn the accounting skills needed to be engineering leaders. They usually practice budgeting, financial planning, legal disclosure requirements, and writing reports for stakeholders.
Organizations and Decision-Making
Engineering managers need to be decisive. This class emphasizes data-driven decision-making in engineering contexts. Students practice mathematical modeling using software tools and learn to communicate their decisions to employees and upper management.
Statistical Quality Analysis
Professors discuss how to monitor a project's success across its life cycle. They generally cover project scoping, measures of quality, risk management, and reviewing for continuous improvement.
Careers in Engineering Management
An education in engineering management is most common for professionals who want to manage engineering teams and projects. But master's learners tend to develop valuable leadership and soft skills that can serve well in other management occupations.
Below, we've listed some of the relevant careers for engineering management graduates:
Administrative Services and Facilities Manager
Median Annual Salary:
$99,290
Computer and Information Systems Manager
Median Annual Salary:
$159,010
Not every engineering management student is eligible to be a computer and information systems manager. But those with a background in software engineering or computer engineering might have the necessary technology skills combined with the management insights from their master's degree. According to the Bureau of Labor Statistics (BLS), this is the highest paying management occupation in the country.
Median Annual Salary:
$152,350
Engineering managers guide employees through engineering work for businesses or government agencies. They hire staff, monitor their career progress, and shepherd special projects from conception to completion. This career field is growing slower than the average rate for U.S. jobs, but the BLS projects a stronger outlook for civil, mechanical, and electrical engineering managers.
Industrial Production Manager
Median Annual Salary:
$103,150
What Else Should You Consider?
It's best to have all the information you can before committing to graduate school.
Feel free to ask yourself the questions below as you think through the features you want from your master's degree program in engineering management.
Is this school accredited?
It's important to only apply to institutionally accredited graduate schools that have passed an independent quality review. Institutional accreditors evaluate a college's educational programs and faculty to make sure they meet high standards. You can search the Database of Accredited Postsecondary Institutions and Programs to find out if a school is accredited.
Is this program accredited?
Individual programs can also be accredited separately from institutional accreditation. ABET is an influential organization that accredits individual engineering and engineering management programs. You can find accredited programs in ABET's searchable database, including both in-person and online options.
Some employers might not require engineering management applicants to hold an ABET-accredited degree. But other employers might, so this stamp of approval may potentially affect your career path.
Is online learning right for me?
Many graduate students hope to balance work with school, family, and other responsibilities. Online distance learning may grant the flexibility to do this because it lets them work in a learning management system at any convenient time of day. But you may learn better in a structured classroom environment. It can also be hard to build a network of like-minded professionals if you never meet them face to face.
What extra features am I looking for?
Your answer to this question could include dozens of variables, from cost and financial aid to disability services and alumni networking events. Be creative and compare these factors across each school you're considering.
FAQs About Engineering Management Degrees
What's the Difference Between an Engineering Management Degree and an MBA?
---
MBA programs have broader business curricula than master's degrees in engineering management do. The engineering master's programs focus narrowly on leading teams of engineers and overseeing projects in the design and production of products and services. Business practices such as marketing aren't as important in this work.
Note that there are many types of MBAs, including some that have a concentration in engineering management.
What Can I Do With an Engineering Management Master's Degree?
---
You can become an engineering manager with a master's degree in engineering management. You might also seek industrial production or computer systems management roles. If you have an engineering bachelor's degree, you might pursue engineering jobs or continue your existing role while you look for management positions.
Is An Engineering Management Degree Worth It?
---
There's a good chance that an engineering management master's degree will be worth the cost in money, time, and effort. This credential may pave a path to an occupation with a median yearly salary that's more than three times the median wage in the U.S. The engineering management field is growing slowly, but it's worth noting that many of these jobs only call for a bachelor's degree and some work experience. A master's degree might give a competitive edge among the field of applicants.
Is a Master's in Engineering Management a STEM Degree?
---
Most people would consider a master's in engineering management to be firmly in the science, technology, engineering, and mathematics (STEM) category. Students take some business and leadership courses but also technical engineering classes in quality improvement, systems engineering, and risk analysis.
Why Trust Us?
60,000 Degrees Researched Annually
20,000 Hours Spent on Research Annually
Launching Rankings Since 2009
Meet our team